Dance Studio Flooring Options and Materials - Portable and Permanent
By Greatmats Staff Created: October, 2017 - Modified: December, 2021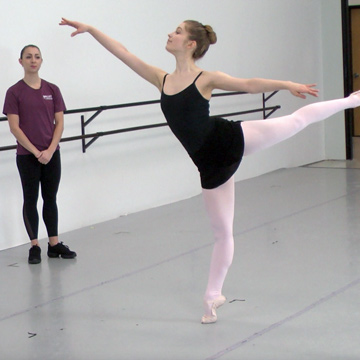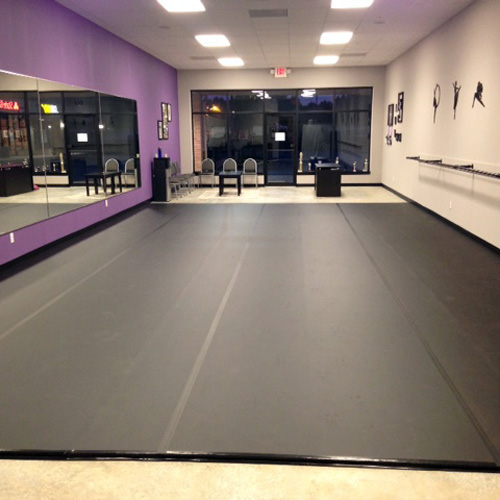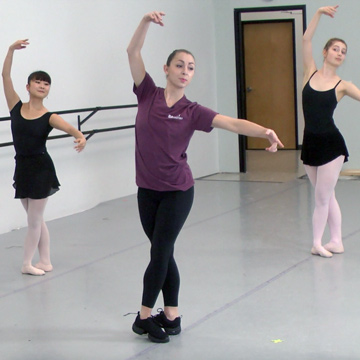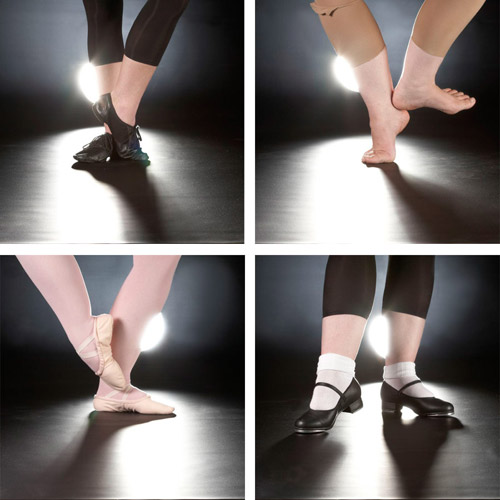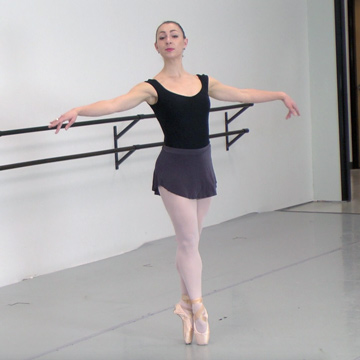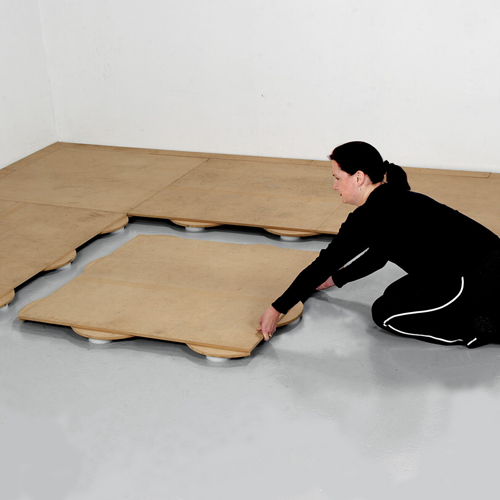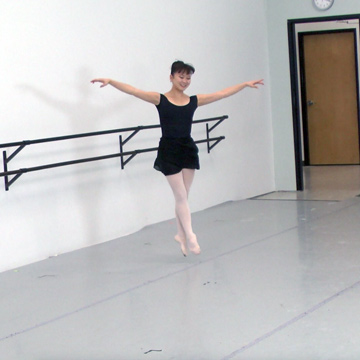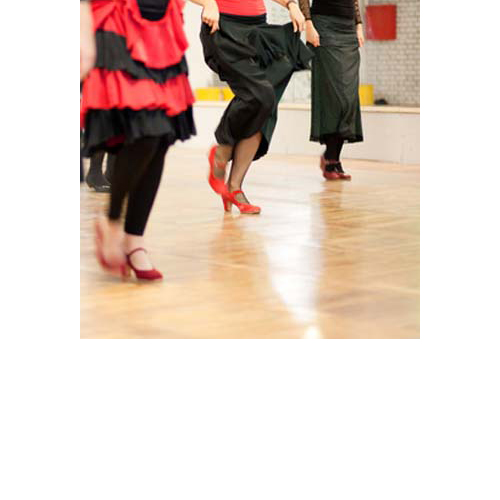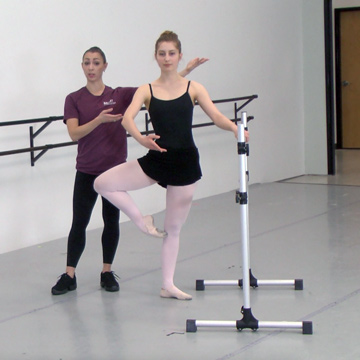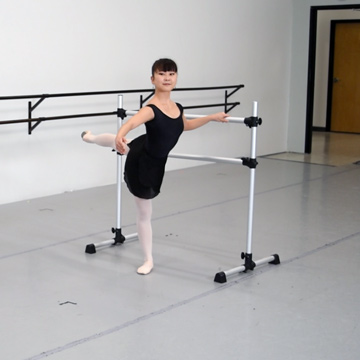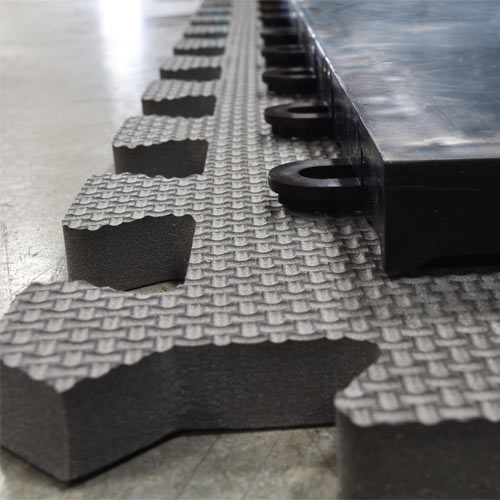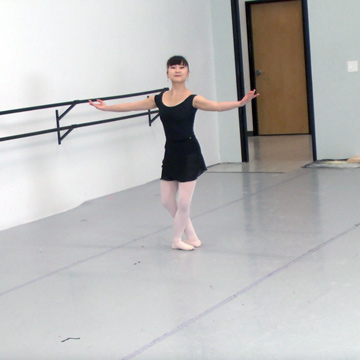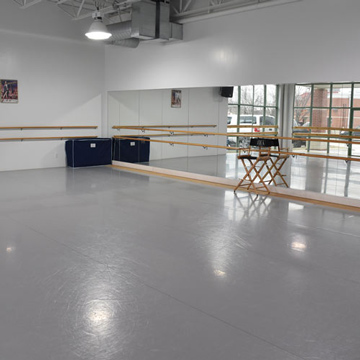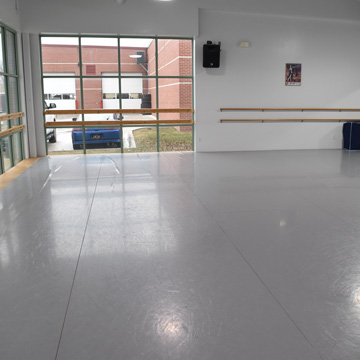 Elite Dance Floors
are offered by Greatmats in many different forms. To fit your style and needs we offer temporary and permanent flooring, rolls and tiles, raised and flat.
Portable Dance Floor Tiles
Portable Dance Floor Tiles are a great option for ballrooms, events tents and banquets. These dance floor tiles are durable, created to withstand repeated assemblies, and interlock to form a professional looking dance floor. This portable dance floor can go with you anywhere, and is the perfect solution for event venues, traveling dance troupes and more.
Vinyl Rolls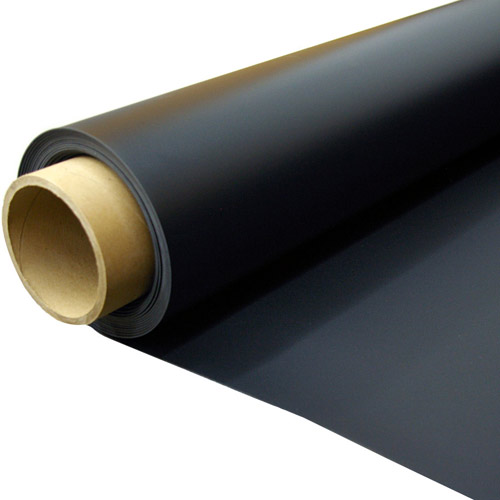 Rosco Adagio marley dance floor rolls are Greatmats' best selling dance studio flooring due to its durability, versatility and economical price. Of our Rosco dance floor possibilities, Adagio is the most versatile dance floor that Greatmats offers. The Adagio dance floor can be used for many styles of dance including tap, ballet, modern, jazz, Irish, Flamenco, lyrical, hip hop, drill team, ballroom and barefoot dancing.
Rosco Adagio Tour is specifically designed to be used as a portable tap dance floor for touring tap and dance groups. This floor can be used on a temporary, or non-daily use, schedule for touring groups of all kinds. This portable tap dance flooring material can be used for all dance types including tap, ballet and jazz. Adagio Tour portable marley dance floor is the same material as our standard Adagio by Rosco in a thinner, more portable version
Dance and Stage Pro Flooring is a stage floor material has the durability and longevity required for professional stage floor and dance floor installations. Suitable for all dance types using hard and soft shoes, this versatile stage floor material can take the weight of theater sets and camera dollies. With options for temporary or permanent installations, you're sure to find countless uses for this stage flooring.
Sprung Dance Floors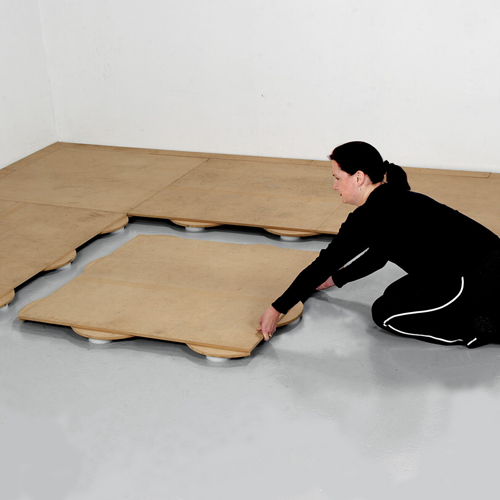 Sprung Dance Floor by ROSCO was developed and tested by dancers to insure the perfect combination of resilience, spring or bounce with stability.
t is flexible enough to absorb the energy from a dancer's impact but provides the right amount of resistance for dance movements ranging from ballet to tap and including folk, modern, flamenco and Irish dancing.
Dance Subfloors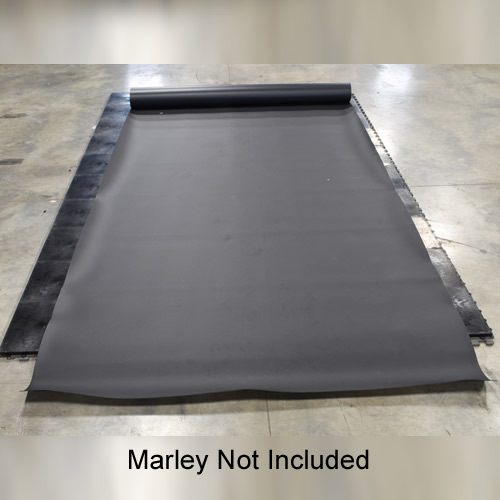 Greatmats' Home Dance Studio Subfloor provides an affordable and high quality dance studio underlayment flooring system that'll give your studio a professional look while keeping safety in mind. Our dance plastic subfloor includes a soft foam tile bottom layer, topped with plastic athletic tiles as a second layer. This means you'll have a cushioned floor for dancers in at home dance studios and traveling dance troupes. The hard, plastic surface provides a firm foundation on which to lay marley dance floors as an optional third layer.
Call Greatmats to find the right flooring for your style of dance!
Which Dance Floor is Right For You