What Are The Dimensions Of A Turf Ultimate Frisbee Field?
By Paige Cerulli Created: December, 2021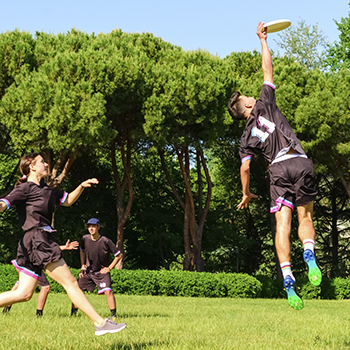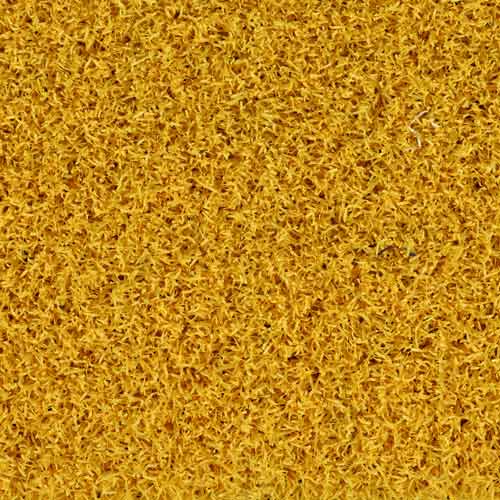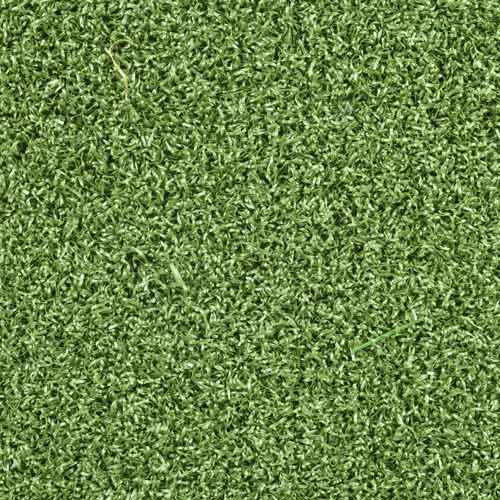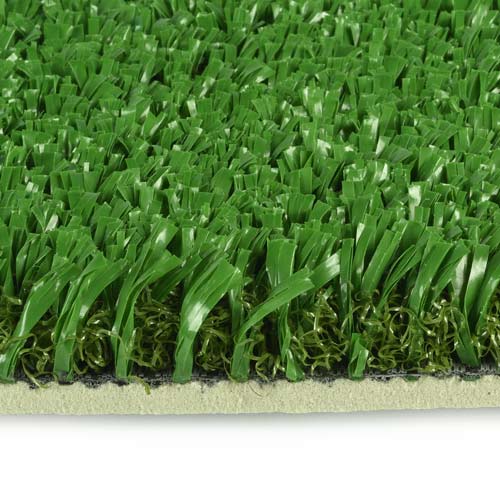 Ultimate frisbee is a fabulous sport, and it's fairly simple to add an ultimate frisbee field to your home, school, or recreational facility. But before you start planning out that field, it's important to understand the dimensions you'll need to be working with during the planning and building process.
Ultimate Frisbee Field Dimensions
An ultimate frisbee field is built in a rectangle. It has marked end zones on both ends, and will also be marked with perimeter lines, goal lines, and field marks.
Most groups, including college and clubs, play on fields that measure 120 yards long by 40 yards deep, or 109.73 by 36.58 meters. The end zones are 25 yards, or 22.86 meters deep.
Professional teams often use football fields, which have the same 120 yard length, but which are slightly wider. If you're planning to use a football field, then you'll need to create a field that's 120 yards long by 53 yards wide. The end zones will still be 25 yards deep.
Keep in mind that the size of your field doesn't necessarily have to be official regulation sizes. If you're planning to hold practices for smaller groups of players, or for groups of kids, then a smaller space may be helpful and will be more affordable to create.
Think carefully about how you plan to use the field both now and in the future, though. If you plan to start with small groups but grow to holding tournaments, then investing in a regular-size field can save you money in the long run.
If you're working with a facility that has an existing football field, or that's considering constructing one, it's best to design a field that works for both purposes. A football field may be slightly bigger than the regular ultimate frisbee field, but you'll save money and space by holding frisbee games on the football field.
Choosing Your Field Turf
Once you determine the dimensions of your field, you'll need to think about the type of turf product that you'll use to create it. Artificial turf is often ideal for these fields, since it's low-maintenance and can be used even in inclement weather.
As you shop available turf products, consider the field dimensions that you're working with. Knowing the dimensions of the project will help you to better estimate costs and determine which product best fits within your budget.
At Greatmats, we stock several products that are ideal for use with ultimate frisbee fields.
Bermuda Artificial Grass Turf Roll 12 Ft wide Colors per SF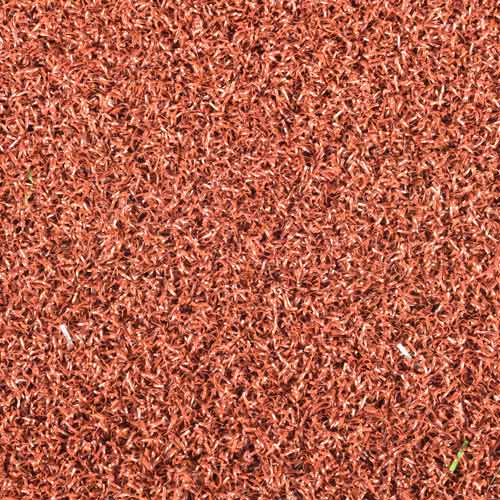 The Bermuda Artificial Grass Turf Roll is made with high-quality materials for durability, and it's backed by an eight-year limited manufacturer warranty. The polypropylene plastic yarns have a 9/16-inch pile height, and the turf features a SilverBack polyurethane so you'll get a soft performance without having to buy and install infill.
As a result, the turf is ideal for both indoor and outdoor use. It's highly versatile and is suitable for baseball, soccer, track and field, field hockey, agility training, and more.
This turf is available in some truly unique colors, including black, blue, clay, orange, red, white, and yellow. You can use those colors to reflect your facility's branding, or to create an ultimate frisbee field that's truly memorable and that looks distinctive in photos.
This turf comes in 12-foot-wide rolls, so it quickly covers large areas, making it ideal for your field.
True Turf Artificial Grass Turf Roll 15 Ft wide per SF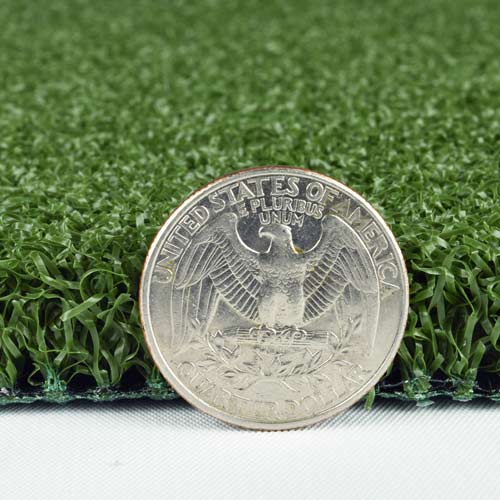 The True Turf Artificial Grass Turf Roll is a durable artificial turf suitable for many uses. It's not only ideal for ultimate frisbee, but also for agility training, golf and putting greens, and other specialty sports.
It features a low pile height and is highly durable, backed by an eight-year manufacturer's warranty. It reacts naturally underfoot, so it feels like real turf, and it delivers a consistent performance.
The turf features a dual layered woven polypropylene that lets water run right through it, so you can use it both outdoors and indoors. It's also very easy to maintain and can be rinsed off when indoors, or you can rely on rainwater to rinse it off when it's used outdoors.
The rolls have a standard length of 15 feet, and a full roll measures 100 feet long. That generous size offers optimal coverage for larger areas, but you can custom order shorter lengths by the linear foot.
Greatmats Gym Turf Pro 5mm Foam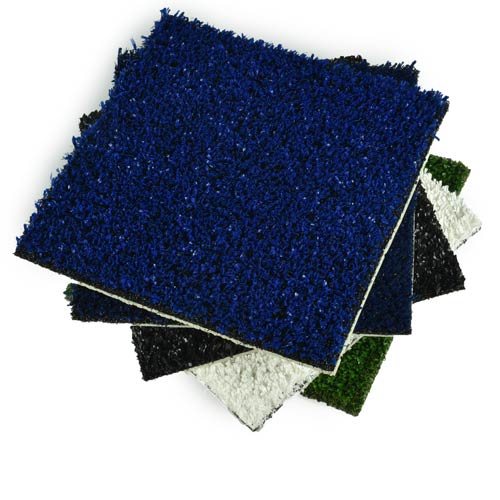 The Greatmats Gym Turf Pro 5mm Foam can quickly transform an area into a sports field. The turf is easy to install and uninstall, making it a versatile addition to your business.
You can install this turf indoors and outdoors, and it's particularly helpful if you're looking to mark lanes and other boundaries. It's highly durable and is backed by an eight-year warranty.
This turf mimics the spring-back properties of grass, so the blades spring back up instead of lying down after they're walked on. The turf is even 100% recyclable, making it an eco-friendly choice.