Top 5 Deck Tile Materials - Rubber, Plastic, Foam, Wood, Faux Turf
By Julia Nass Created: August, 2017 - Modified: December, 2022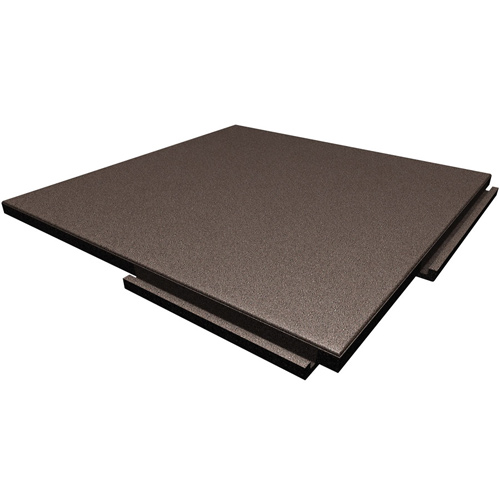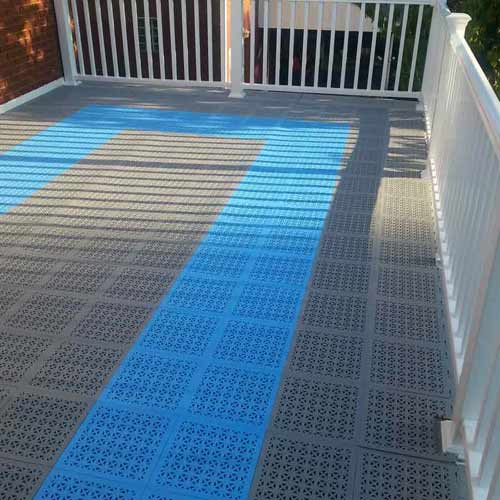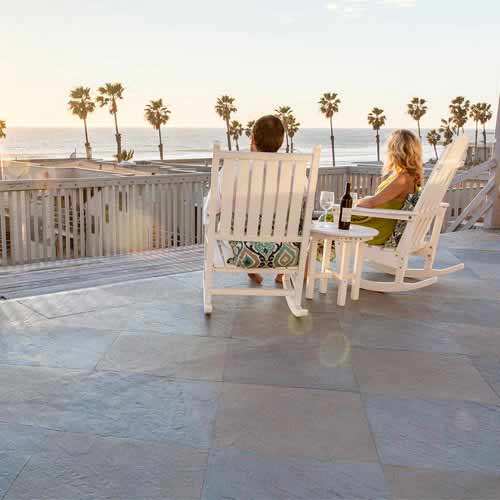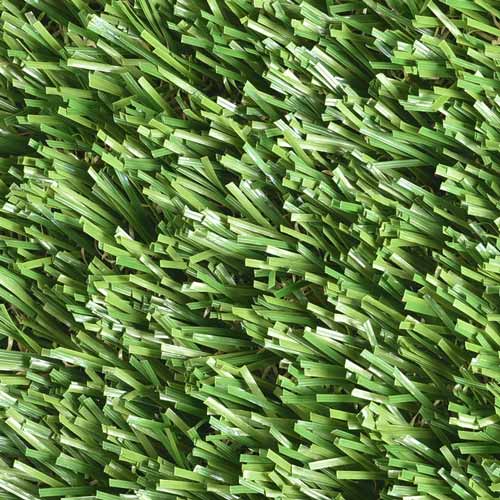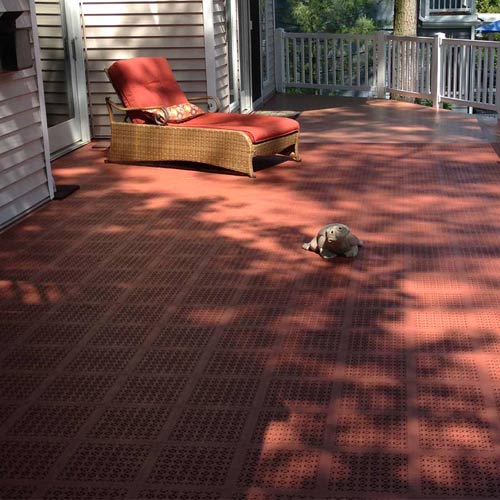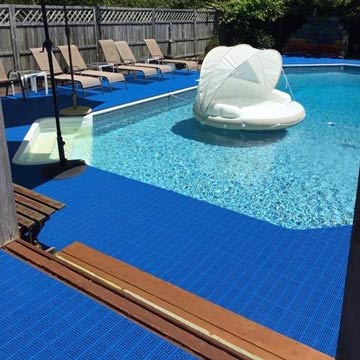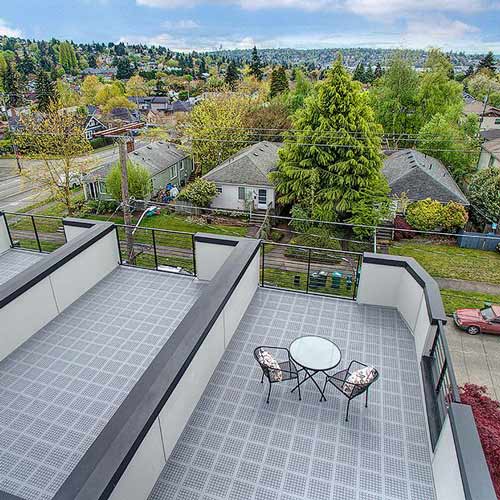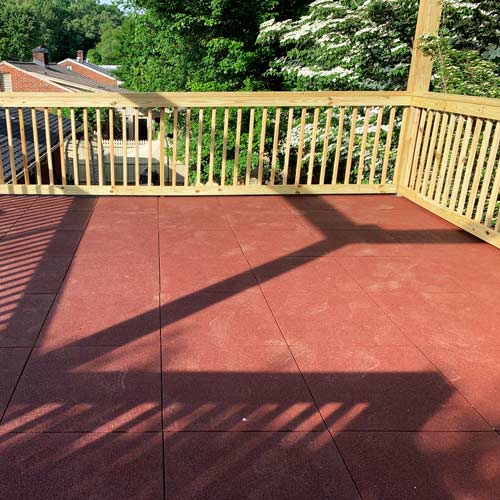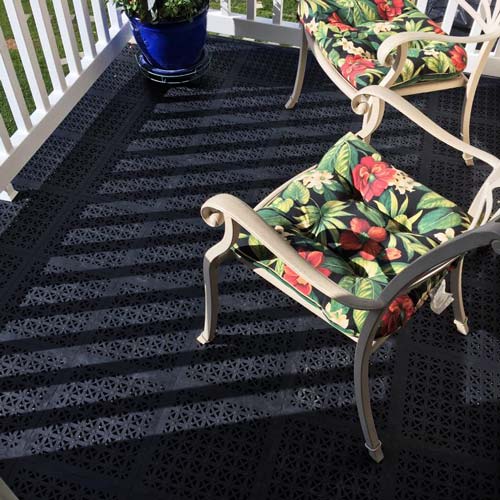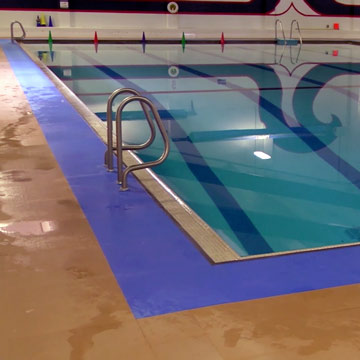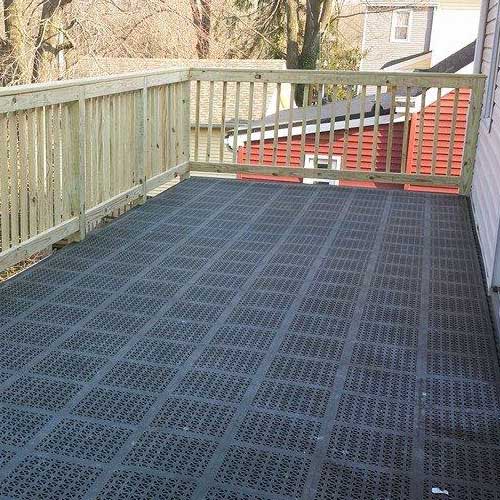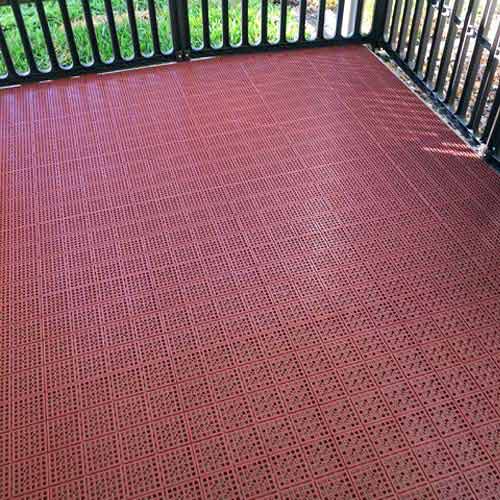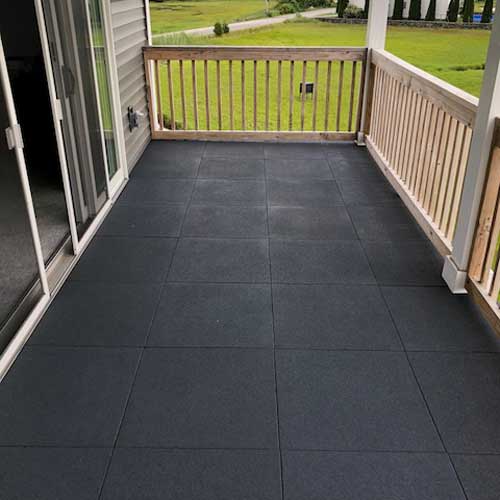 Deck tiles are an incredibly efficient and budget-savvy way to give your space the design you've been dreaming of. With the world of deck tiles available to you, renovation and creation becomes simple, time-saving and worry-free. When it comes to your outdoor flooring, Greatmats offers a large variety of high-quality deck tiles and surfaces to fit any vision, and assistance in navigating through all of the choices. Learn about the top
5 deck surfacing materials
, and which would be the best option for you and your space.
The most popular decking materials are:
Rubber
Plastic
Foam
Wood
and Artificial Turf.
1. Rubber Deck Tiles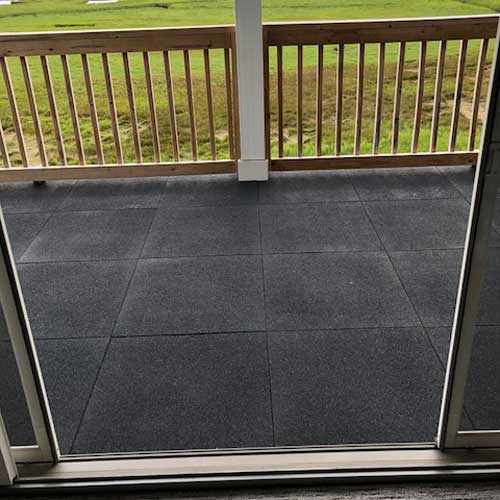 Rubber deck tile options are an eye-pleasing, functional choice for spaces with heavy foot traffic and kiddos. Rubber flooring works particularly well for patios and decks around homes, condos and apartments. It is durable and cushions falls, which makes it perfect for a home outdoor play area. Deck tiles made of rubber are waterproof, non-skid, non-absorbent and mildew resistant; ultimately, great for outdoor spaces.
Greatmats' rubber outdoor deck tiles are made from materials of the highest quality. Each tile undergoes extensive performance testing, which confirms structural integrity and increases overall customer satisfaction. Greatmats offers warranties on rubber deck tile products to ensure the high quality.
Rubber deck tiles come in a variety of colors, styles, and sizes at Greatmats. Flat surface rubber deck tiles come in 6 different colors and a variety of thicknesses ranging from 1.75 to 3.75 inches. Reversible rubber deck tiles are available with a brick pattern on one side and an architectural stone design on the other.
Once you decide on rubber, you can still stylize your space to best fit your home. Whatever product you go with, instillation is a piece of cake. Some rubber deck tiles are made with a surface-to-surface interlocking system, while others simply require a bit of adhesive underneath. Putting in rubber deck tiles can be a simple DIY project.
2. Plastic Deck Tiles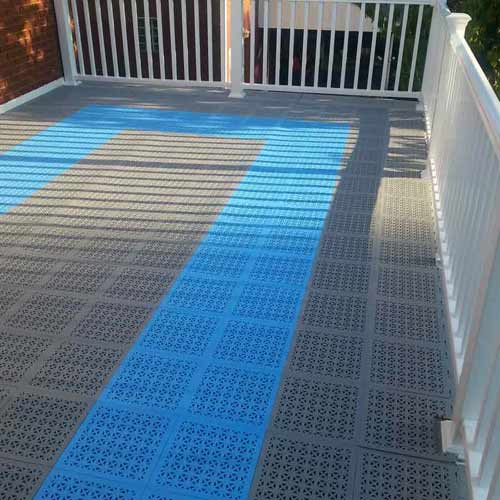 Plastic deck tiles are another fantastic option for foot traffic and play, particularly in water-prone areas. Greatmats offers a variety of perforated plastic outdoor deck tiles that are designed for use around wet areas such as pools, hot tubs, outdoor showers, and top decks. Plastic deck tiles yield a secure, stable, and attractive environment.
Most perforated outdoor deck tiles are made of polyvinyl chloride (PVC), which is a flexible yet sturdy, non-absorbent material. This outdoor decking has an elevated floor design that allows water to drain-through and leaves the top surface dry and safe for moving feet. The top surface is not only slip resistant but comfortable to walk on barefoot. Underneath, each perforated deck tile is supported by hundreds of pegs. Plastic deck tiles are a smart way to keep people safe and stress-free while walking around accident-prone areas.
Temperature control is another reason plastic deck tiles work fabulously. Because of the drain-through feature, perforated deck tiles do not hold heat. Plastic deck tiles remain cooler and more unaffected than other materials in super hot weather. These outdoor tiles also work well in snow, especially as it melts, as pooling will not occur. Ultimately, Greatmats perforated outdoor deck tiles are an excellent year-round option.
Greatmats offers perforated plastic tiles in an array of sizes and colors. They are put together by an interlocking system, which makes installation and disassembly effortless. No other tools are necessary for either.
3. Foam Deck Tiles
Foam deck tiles are another impressive option for outdoor wet areas. Deck tiles made of pure EVA (ethylene-vinyl acetate) foam are a great option for enclosed patios and decks. They can, however, expand if left in direct sunlight in warm climates for an extended period of time, which is why they should only be used in enclosed deck areas. Foam tiles are waterproof and durable. They are an easy way to create a soft and comfortable space for both lounging and play. Foam tiles come in a huge variety of colors and even come in a wood grain pattern for an upscale design. With an interlocking connection design, they are super easy to install, move, and re-install.
4. Wood Deck Tiles
Wood is probably the most classic and timeless material for outdoor design. With wood, you can achieve a look that works with everything; it supports creative styles, from elegant to homey to rustic. Because of this, wood is also an excellent option for a large variety of spaces. Home decks and patios are the obvious ones. However, wooden deck tiles also do wonders for outdoor restaurant patios, rooftops, cabin porches, or even ski-resort look outs.
Building wooden decks from scratch, however, is time-consuming and expensive, especially if you have to tear out old, existing materials. Further, many wood options cannot resist the inevitable damage of weather and decay over the years.
5. Artificial Turf
Last but not least, artificial turf makes for an unexpectedly awesome deck surface material. Artificial turf transforms a cold, hard surface into inviting ground. Soft, warm and cushiony on the feet, artificial turf makes you want to kick off your shoes and hang barefoot.
Greatmats' artificial turf work particularly well on condo or apartment terraces, pool decks and flat roof patios since they do wonders to give a natural feel to an urban setting. Further, they are one of the easier tiles to install and move around, so you never have to worry about how long you will be staying in a certain space. They are waterproof and drain-through; water won't pool up and the turf never becomes slippery. Artificial turf decks are nice to relax around or play on, so they are great for the entire family. With artificial turf, you can turn any space into a plush paradise no matter the weather.
The Choice is Yours
It can be particularly difficult and stressful to invest time and money into a flooring project, particularly for a space you will only be in temporarily or feel undecided about. No matter what material you go with, deck tiles are so easily installed, removed and re-installed, you need not stress. Moreover, all Greatmats' outdoor deck tiles are long-lasting and easy to clean. Ultimately, Greatmats' outdoor deck tiles are the smartest, simplest way to achieve the outdoor space design you've been dreaming of.