Custom Wall Padding In Basketball Gym - The Players Zones Testimonial
By Paige Cerulli Created: October, 2023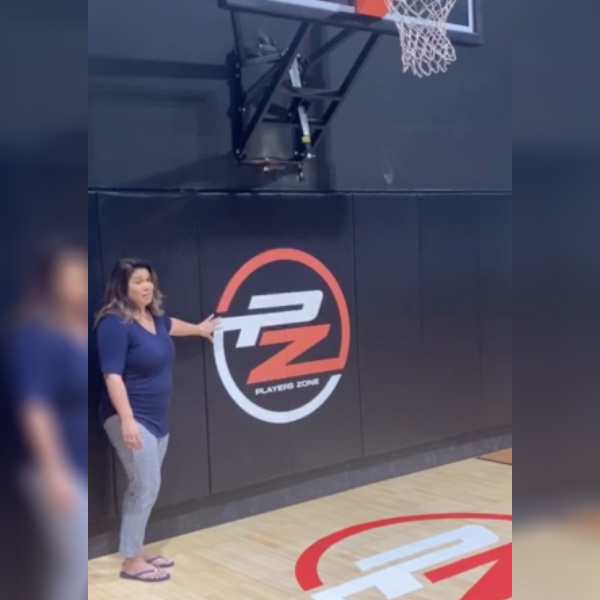 When building a gym, choosing the right wall padding plays a key role in athletes' safety. When The Players Zone, a private basketball training gym opened in Charlottesville, Virginia, in 2021,
Greatmats' gym wall padding
offered an ideal solution.
Laura Renigar of The Players Zone explains that the gym features 2x6-foot wall padding with a 2-inch-thick wall pad purchased from Greatmats. The padding helps to protect players, while also being durable enough to last for years.
The Players Zone consists of a half-sized basketball court with three hoops, as well as a shoot-away shooting machine, shower area, lounge area, and more. The facility accommodates membership access for local families, offers private and open gym play sessions, and operates seven days a week. It also hosts youth and adult leagues, private and group training classes, and youth birthday parties. The facility needed safe wall padding from wall to wall, and the padding had to be durable enough to withstand frequent use.
When choosing padding, it was also important to find a solution that accommodated the layout of the light switches in the gym, and Greatmats offered a practical solution. "Greatmats provided detailed instructions on how to properly cut out our outlets so we can use it for the receptacles and the light switches," says Renigar.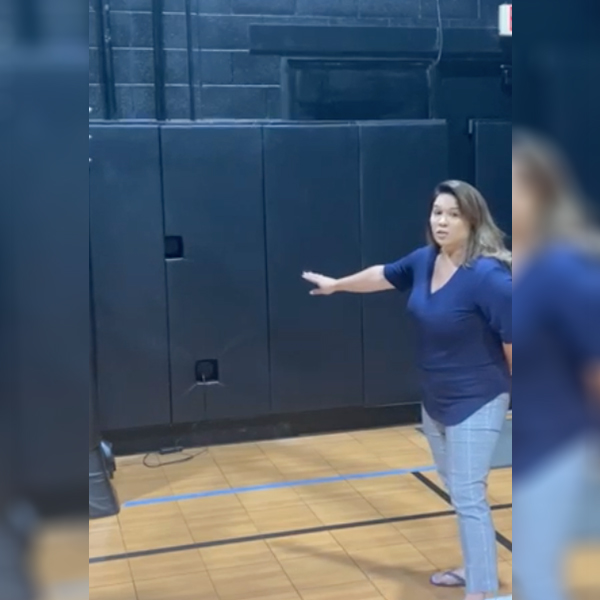 The padding also serves the important surface of incorporating The Players Zone branding in a professional way. "My favorite part has to be our display of our logo that is under the hoop," says Renigar. "It's very clean, pristine, and aesthetically pleasing to our clients, and most of all it is safe for our players to play on the court."
About Greatmats Gym Wall Padding
We've carefully selected the
gym wall padding
that we offer to be ideal for settings like The Players Zone, as well as for schools, private facilities, residential settings, and more.
Our gym wall padding is available in a two-inch standard thickness, ensuring shock absorption and helping to keep athletes safe. The foam is paired with a 14-ounce vinyl cover which offers the durability needed for use in commercial spaces that see lots of use. The panels are ASTM 2440-04 impact rated.
These wall pads offer plenty of customization options, so you can order the specific product that you need for your unique business or facility. To start, you can opt for the wood backing for direct wall attachment with a lip top and bottom. Z-clip installation is also available, so you can choose the design that works best for your setup and your maintenance team.
Class A fire-rated panels are also an option, ideal if you need to meet specific building codes.
Our mats are available in a wide range of sizes, including 2x5, 2x7, and 2x8 foot panels. If you have light switches or other wall outlets or objects, we can
design a panel with cutouts
to fit your wall. Our customer service team will work with you to design a perfect fit, saving you installation time and allowing for maximum wall coverage while still giving you access to light switches and outlets.
You can also fully customize the appearance of the wall pads. The vinyl covers are available in 15 colors, so you can choose an option that matches your school or brand's colors. The colors are bright and vivid, and they look great in both indoor and outdoor environments.
Additionally, we offer customization options, including the ability to have your
logo, business name, or school name printed on the pads
. These customization options offer valuable opportunities for brand representation, photo ops, sponsor recognition, and more. It's an excellent way to ensure that your facility is recognizable in game photos and videos for marketing purposes.
These versatile mats can be used in many different applications. Consider them for the walls behind basketball hoops, the walls surrounding your gym, the walls at the end of indoor track sprint areas, the walls of martial arts studios, the walls of smaller dance rooms and practice rooms, and the walls of smaller wrestling rooms.
This padding can help to prevent or lessen serious injuries resulting from collisions, and they're an excellent way to demonstrate a facility's or business' commitment to athlete safety. The wall padding can also be a great way to revitalize a gym or facility space, especially when a business is under new ownership.
Ordering Your Gym Wall Padding
The Players Zone turned to Greatmats when it was time to outfit the entire basketball court with wall padding, but we work with projects of all sizes. Whether you're looking to order pads for a single wall or want to outfit your whole facility, our customer service team is here to help. Contact us today to learn more about our gym wall padding and all of the customization options available.