Cool Tree House Floor Ideas
By Kyle Schurman Created: May, 2021 - Modified: November, 2023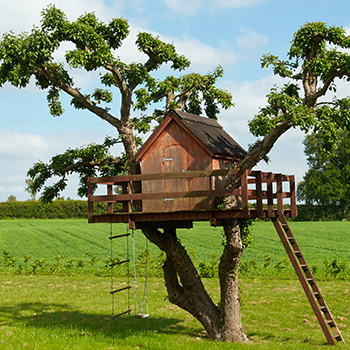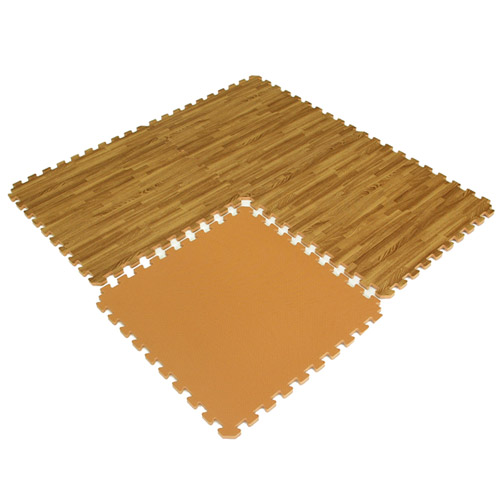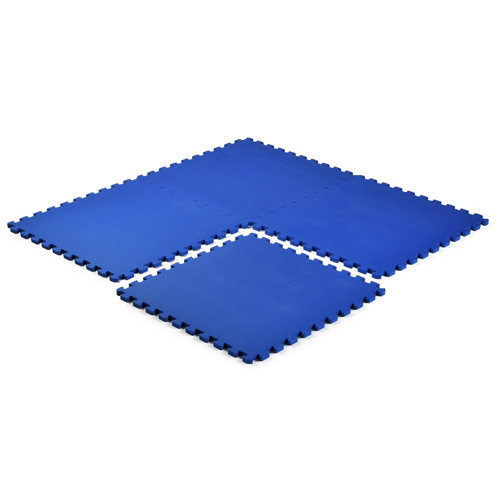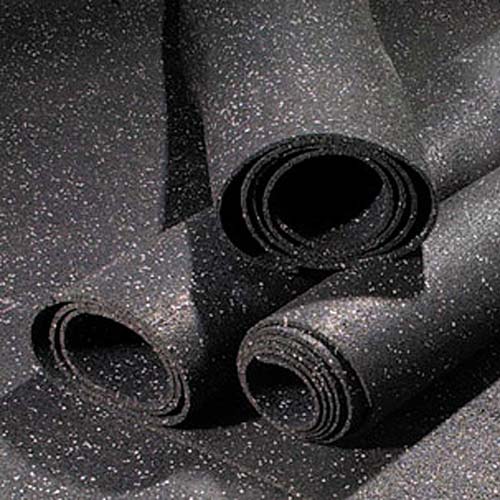 When completing a build for a tree house for the kids, after focusing on making it structurally safe, consider adding softer, colorful flooring to make the space more enjoyable for kids to use. A bare tree house floor typically consists of weather-treated plywood, which may have a rough exterior and an undesirable greenish tint.
Other materials will work better for the tree house floor, going over the plywood and eliminating the chance of splinters. Some of the most popular soft and durable floors will include:
Reversible Wood Grain Foam Tiles

Premium Foam Kids and Gym Mats

Rubber Flooring Rolls
What Are Some of the Most Colorful Tiles for a Tree House Floor?
EVA foam tiles are an excellent choice to install over plywood in the tree house. These tiles have a high level of durability, while also yielding cushioning and waterproof capabilities. They'll survive temperature extremes.
Each tile will have an interlocking edge that resembles a jigsaw puzzle. Installation goes quickly and doesn't require any special know-how or experience.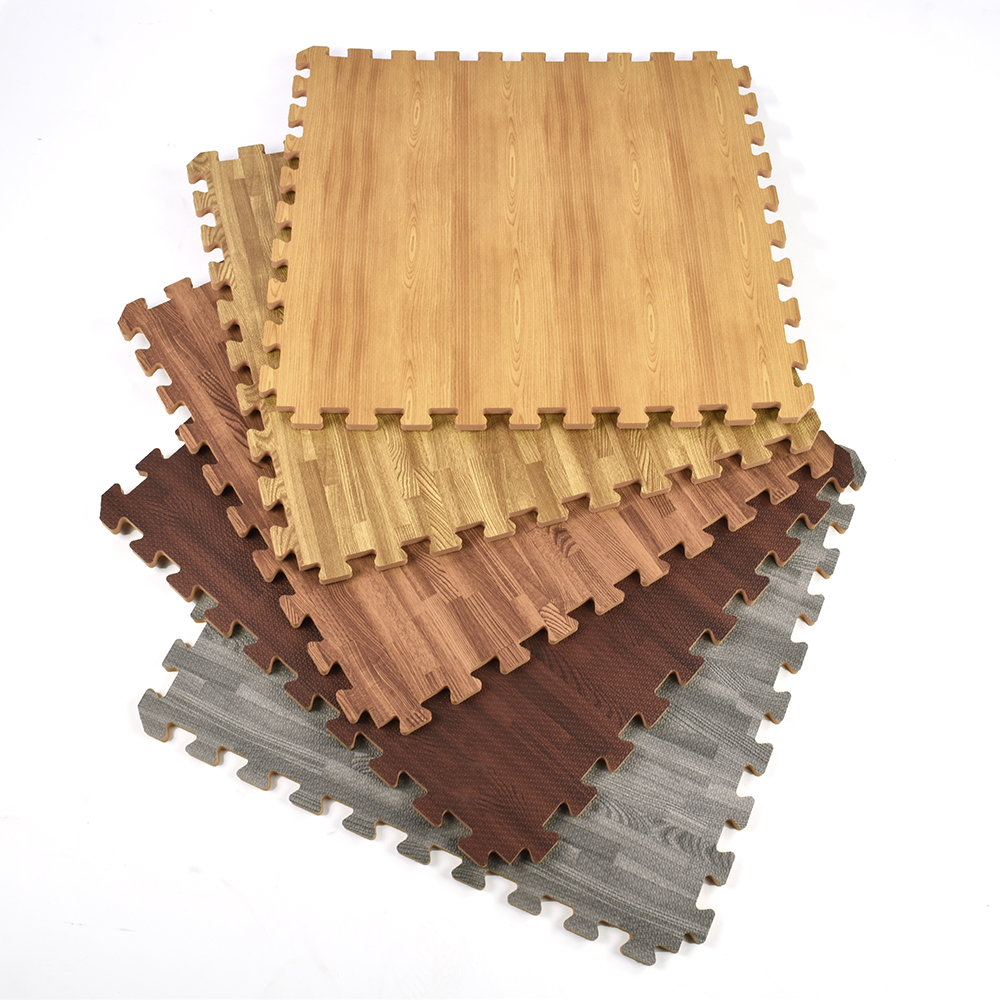 For a more natural and classy look in the tree house, the Reversible Wood Grain Foam Tiles contain a faux wood grain pattern that resembles actual hardwood. The opposite side of the reversible foam tile contains a tan color with a thatch texture that resists showing scuffs.
Each 1/2-inch thick tile has a 2x2-foot measurement, so the layout goes quickly. A single tile weighs only 1.2 pounds, which simplifies installation.
These tiles appear in five different wood stain colors including:
Standard wood grain

Light wood grain

Dark wood grain

Deep brown wood grain

Gray wood grain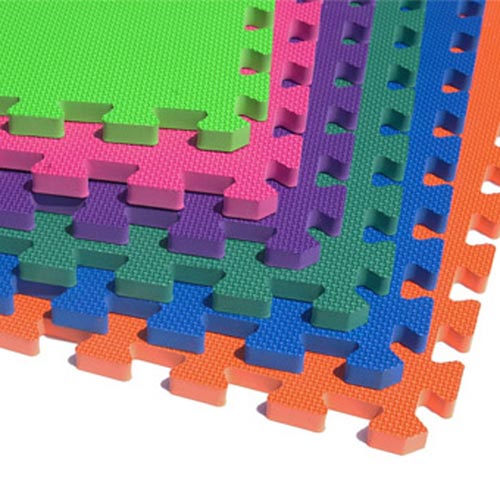 When kids want the widest range of bright colors for the foam flooring inside the tree house, count on the Premium Foam Kids and Gym Mats, which have a dozen different colors available, including yellow, pink, purple, red, and orange.
Each of these puzzle-style tiles measures 5/8 inches in thickness, which gives them a bit more cushioning than what's available in the other EVA foam tiles on the list. A single tile weighs only 1 pound and covers 4 square feet.
Can You Install Rubber Flooring in a Tree House?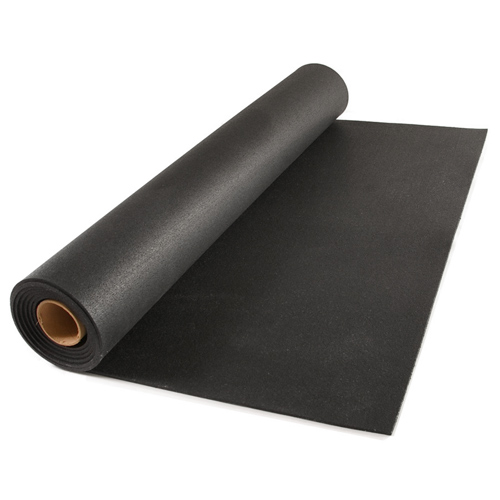 The Rubber Flooring Rolls product is another option to go over the plywood flooring base in a tree house. Rubber can stand up to any weather, and it is extremely durable.
Kids who don't want a basic black roll of rubber in the tree house will appreciate the wide range of color flecks embedded in these rolls, creating an interesting look in the flooring. Rolls are available with a single color fleck or flecks of more than one color.
Order a custom-cut length of this rubber roll to cover the available space. Multiple thicknesses are available, ranging from 1/4 to 1/2 inches. In most cases, ¼ inch is plenty thick for this application. It's also important to keep in mind that rubber flooring, while extremely durable, will weigh quite a bit more than foam flooring.
How Do You Install a Tree House Floor Inexpensively?
The materials listed above will create a cool tree house floor, while also allowing completion of the job inexpensively. Rubber and foam both provide coverage at a low cost per square foot.
An adult and a kid can work together to assemble the tiles or to install the rubber roll, creating a DIY installation option that saves money versus trying to hire a professional. This helps the tree house construction adventure stay within a tight budget plan.
When trying to fit the foam tiles or thin rubber roll up against the side of the tree house, just measure the available space and cut the flooring with a utility knife. These materials are durable, yet the installer can cut through them in a short amount of time with a sharp blade to create a tight fit.
As an added money-saving feature, these materials are removable. By creating a temporary floor in the tree house, the installer can replace a single tile to repair a damaged section of the floor.