Warm Flooring Options for Cold Weather Tent or RV Camping
By Paige Cerulli Created: November, 2022 - Modified: November, 2023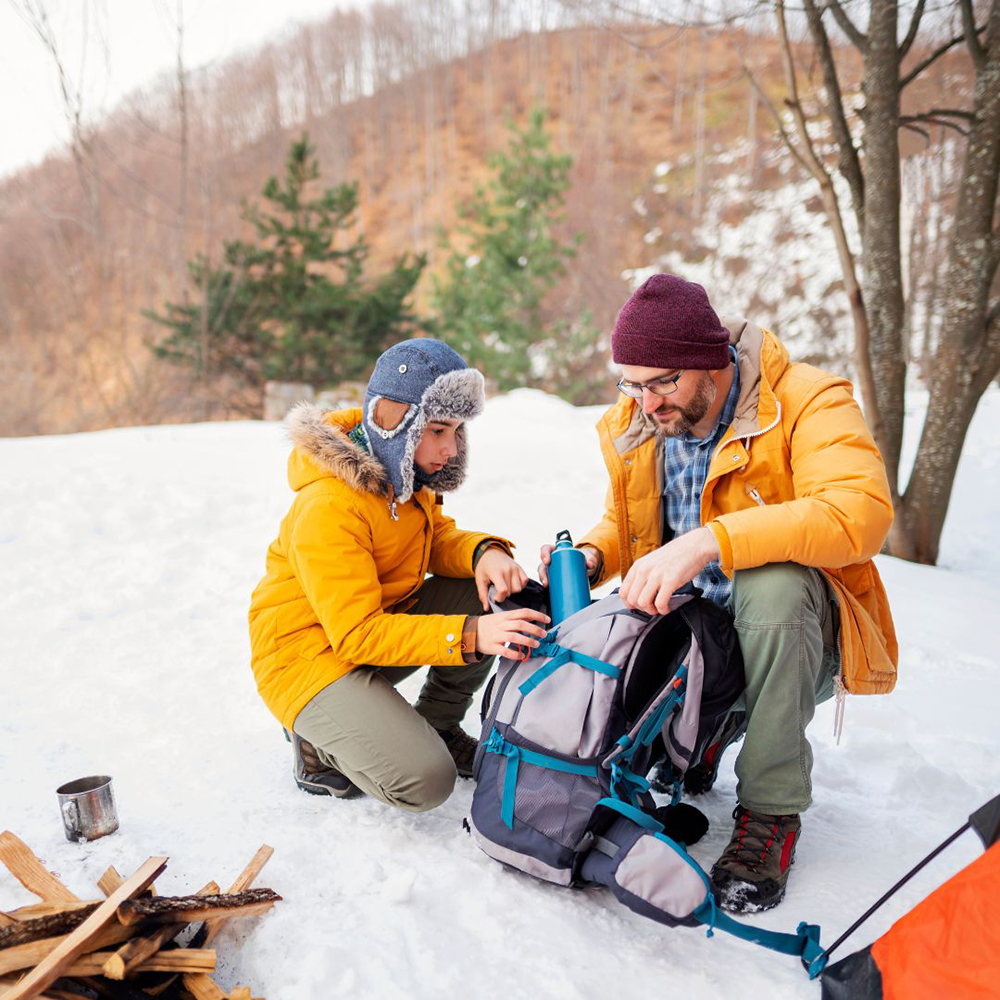 Cold weather camping can be full of adventures, whether you're heading out to enjoy some ice fishing or snowshoeing. But to make your camping trip enjoyable and safe, you need the right gear, tips, and tricks to make your tents or camper as warm as possible. These flooring hacks can help you to stay warm at night, so you can sleep well.
Warm Flooring Ideas for Cold Weather Camping
As you prepare for your camping trip, you need all of the essentials like warm clothes, blankets, and plenty of food. While you might focus on bringing along a warm sleeping bag and materials to make a fire, focusing on the flooring that you're sleeping on also plays a key role in helping you to stay warm.
Whether you'll be staying in an RV, camper, or a tent, you'll sleep best if you create a warm foundation for your bed, cot, or sleeping bag. Choosing a flooring product with insulative properties works best, and if you'll be sleeping directly on or even walking over that flooring, then it's important to add a cushioned surface to your checklist of features to look for.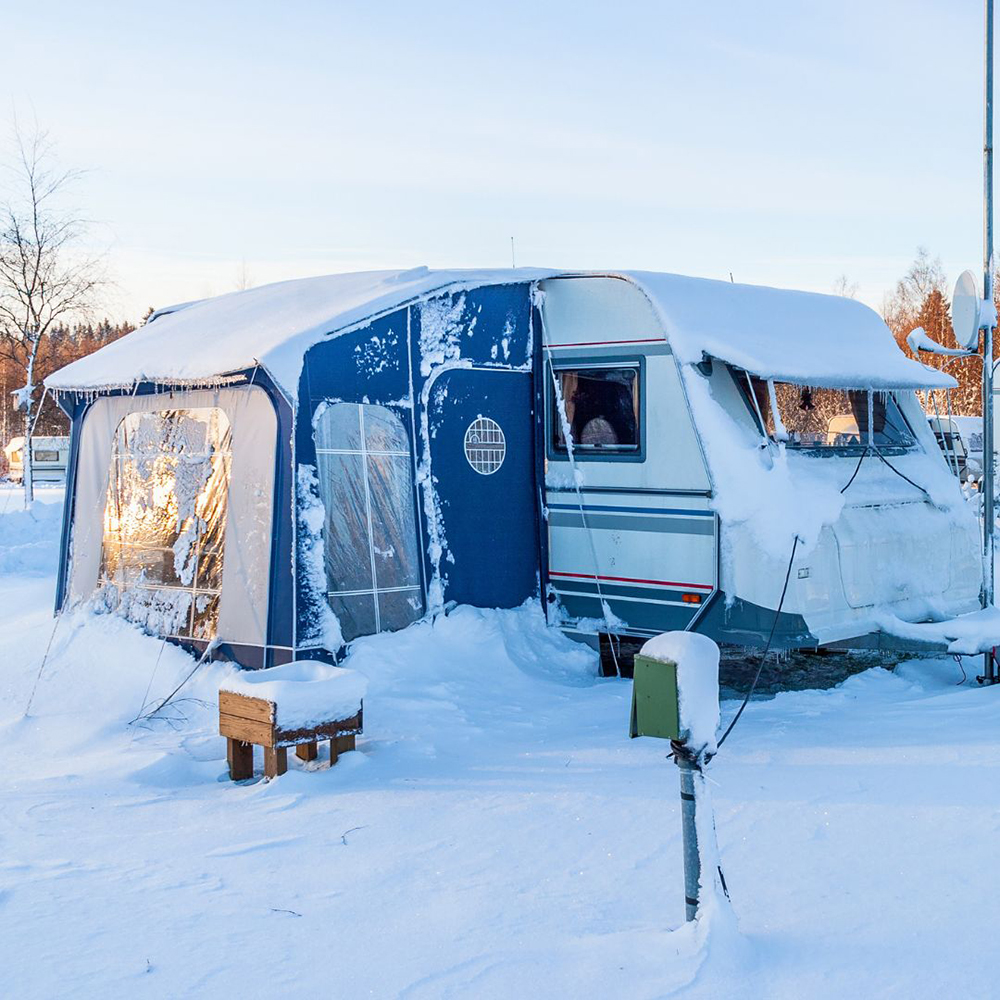 Additionally, you'll want to choose a product that is waterproof, which can act as a barrier between your sleeping bag or tent and any condensation from the cold ground beneath you. Taking this simple step to keep your bedding dry goes a long way toward keeping you warm and safe.
Foam Flooring Features for Cold Weather Camping


Insulative Properties


Waterproof


Lightweight


Easily Portable


Cushioned


The best product for your needs will also be lightweight and easily portable. Interlocking tiles or even a small roll of flooring are easy to store away in your vehicle, and they're lightweight enough to carry from campsite to campsite, too.
Foam flooring offers all of the above qualities. Closed cell foam flooring products are water-resistant and can help to prevent water from passing through the flooring into your bedding.
Foam offers excellent shock absorption and makes for a comfortable surface to sleep on. It also offers valuable insulative properties, buffering you from the cold of the ground.
At Greatmats, we have several foam flooring products that are ideal for cold weather camping.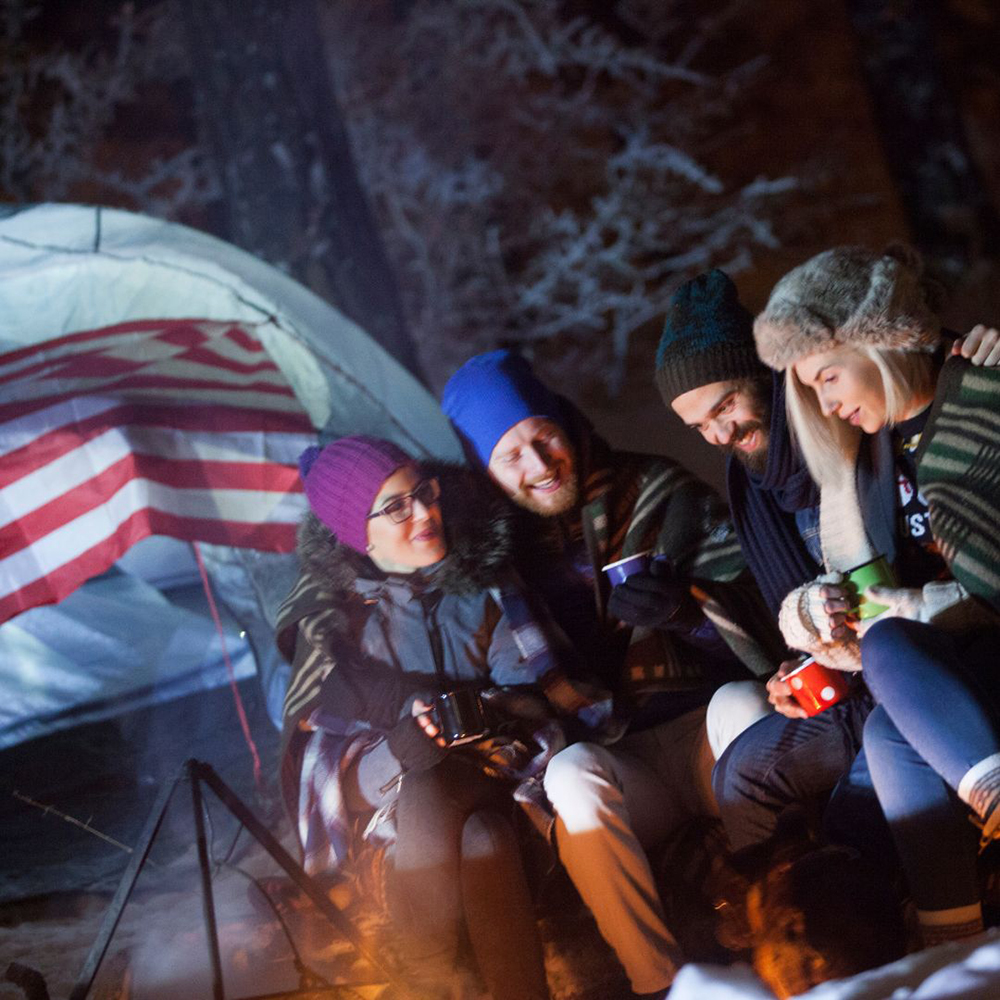 Wood Grain Foam Tiles Reversible
The Wood Grain Foam Tiles Reversible are half-inch-thick tiles made of a waterproof EVA foam. That foam is free of lead and latex, so it's safe for both adults and children to use when camping.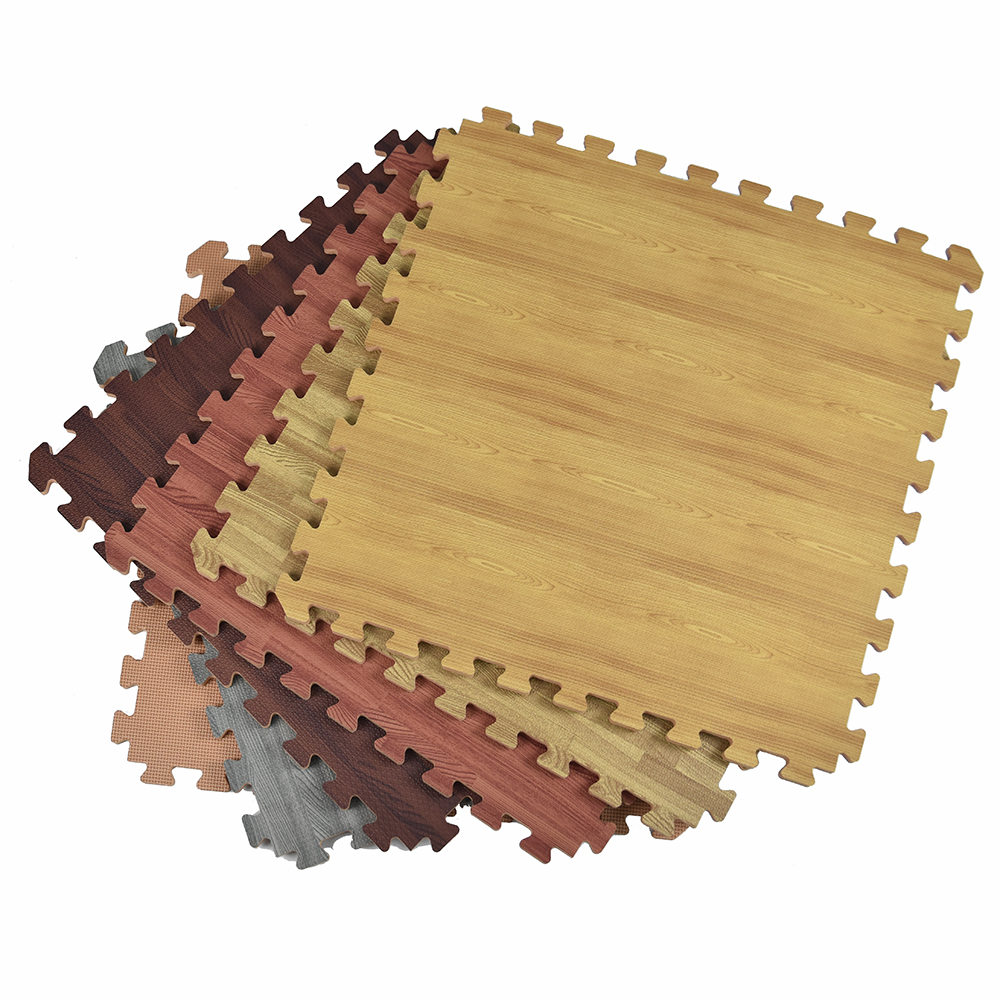 The tiles offer shock absorption and cushion, but they're also highly durable, so they can withstand multiple camping trips. They feature a scuff-resistant tan surface on one side, so you can place that side on a tarp, and the texture will create extra grip to keep the tiles from shifting around.
Since the tiles feature puzzle-style interlocking edges, it's easy to quickly connect them together. Measuring 2x2 feet each, the tiles are large enough for a convenient and fast installation, but they're still sized so that they're manageable to move and store.
By connecting the tiles together, you can create as large of a sleeping surface as you need. If you want to clean the tiles once you're home, you can vacuum or damp mop them.
Royal Interlocking Carpet Tile
The Royal Interlocking Carpet Tile pairs the benefits of foam with a carpet top, making an ideal flooring solution for cold weather camping. Measuring ⅝-inch thick, these tiles are lightweight and easily portable.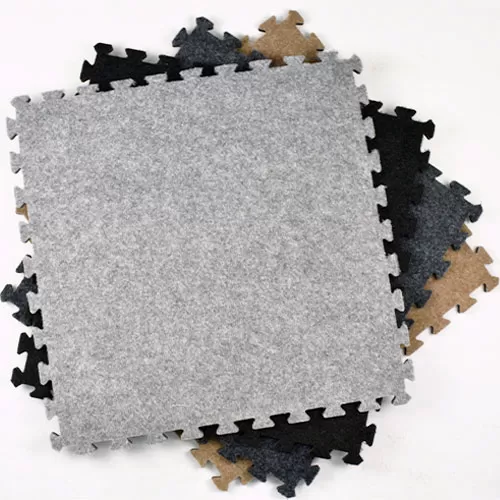 The tiles feature a durable yet soft carpet top, which is bonded to the EVA foam base. The pairing of the carpet and foam maximizes cushion, making the tile a comfortable base for your bed or tent.
These tiles provide valuable insulation properties, both thanks to the foam and the carpet. They are completely non-absorbent, and are also stain- and odor-resistant, so you could use them repeatedly.
Measuring 2x2 feet, the tiles interlock together easily and create a secure connection that won't separate during use. You can vacuum them as needed, and can remove standing spills or liquids with a damp rag.
Foam Kids and Gym Mats Premium
The Foam Kids and Gym Mats Premium tiles are ⅝-inch-thick tiles made of a quality EVA foam. These tiles offer an impact-absorbing cushion which can help to maximize your comfort when camping.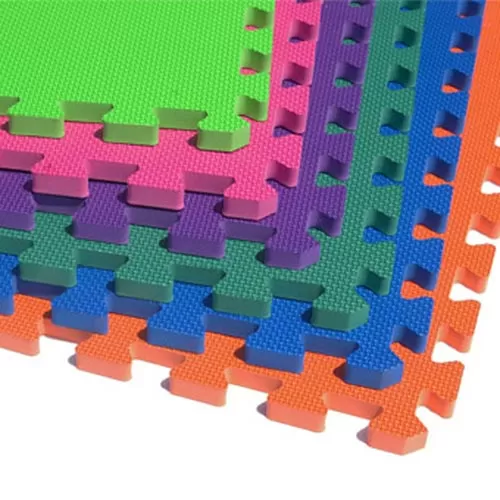 These tiles are both waterproof and stain resistant, and they are lead and latex free. Available in 12 colors, they will add a special touch to a camper or tent.
The tiles are also soft enough to be used underneath your sleeping bag or bed. They are thatch textured on one side and smooth on the other, so you can use the textured side to maximize traction when needed.
Thanks to their puzzle-style interlocks, the tiles connect together quickly and easily. They're just as easy to remove when you're done camping, or when you're ready to pack up and move onto the next campsite.
Since the tiles weigh just one pound each, they're easy to pack up, transport, and store as needed. They can add comfort and warmth to your camp, making them a valuable addition to your packing checklist.