Foam Backed Carpet Tiles vs. Snap Together Carpet Squares
By Greatmats Staff Created: June, 2017 - Modified: June, 2022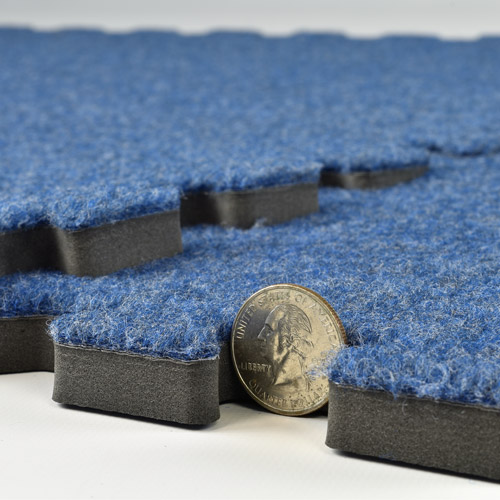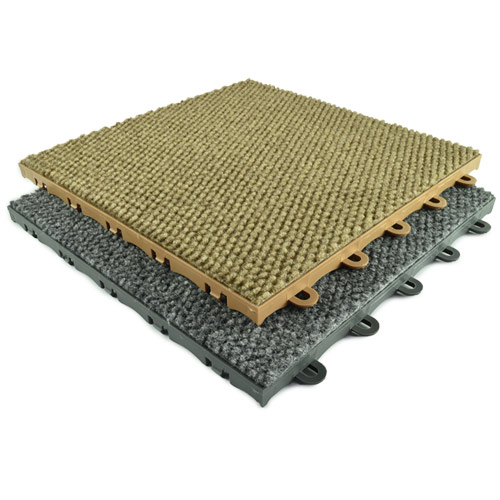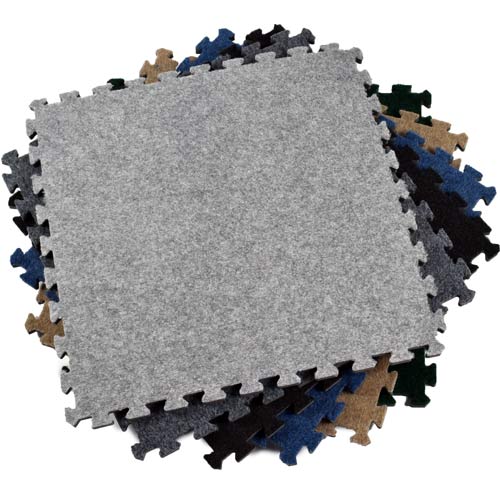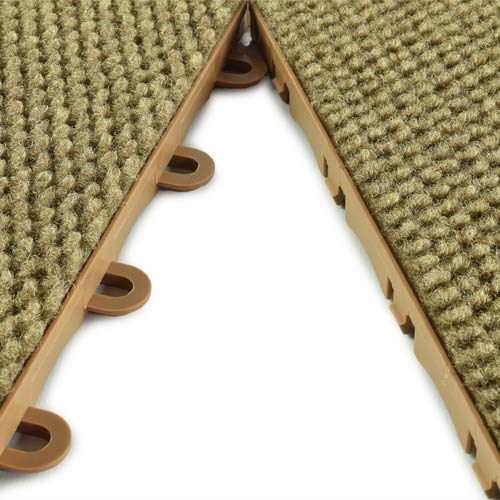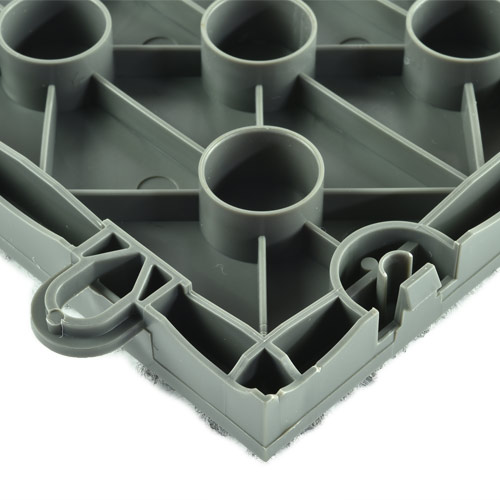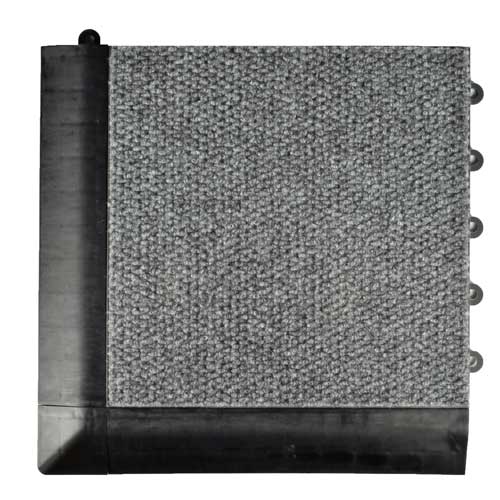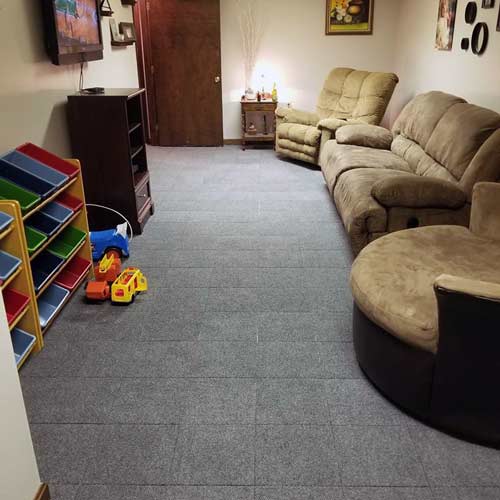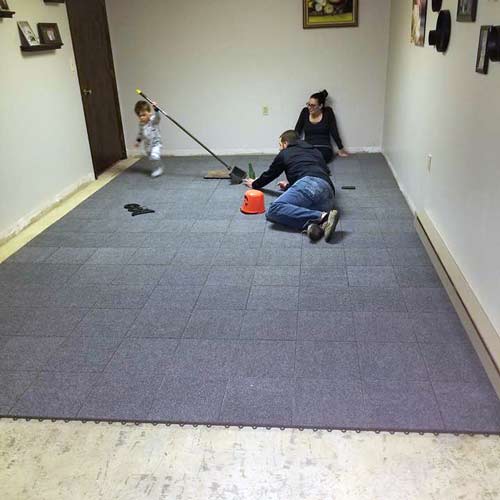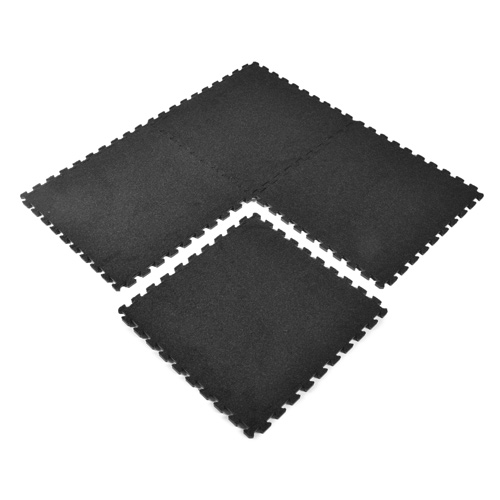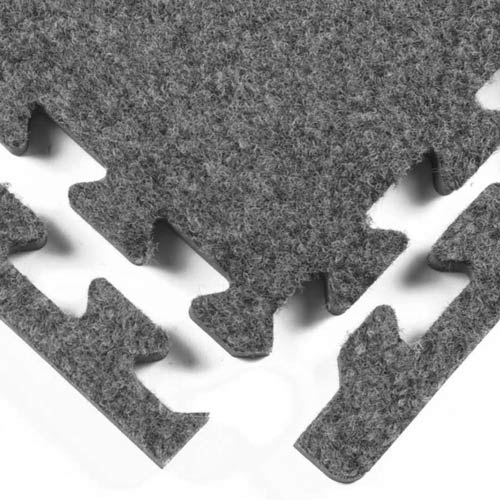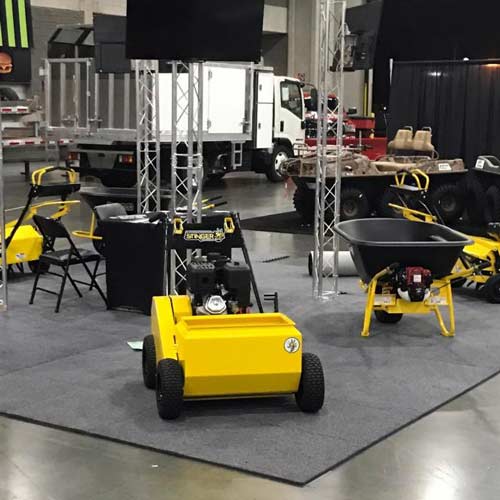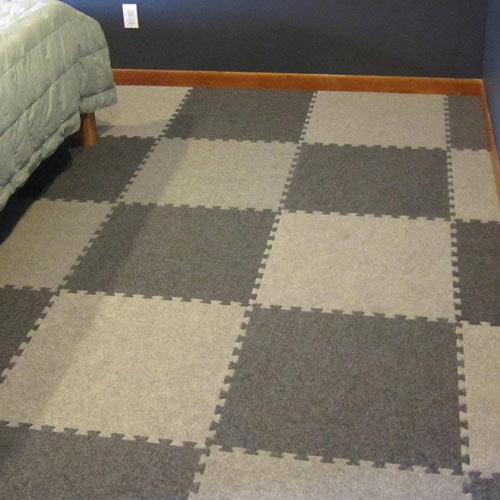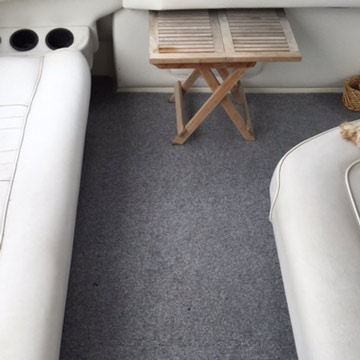 Let's compare modular interlocking carpet tiles. Modular carpet tiles are designed for portability, anti-fatigue and ease of installation.
This form of interlocking carpet square is commonly used for trade shows, basements and home theaters. Among Greatmats' modular carpet tiles are carpet-bonded foam backed tiles and raised carpet tiles that feature a waterproof plastic base tray.
The most significant differences between these tiles are size, base material and form of interlocks.
Carpet-bonded foam tiles are 4 times larger than raised carpet tiles, allowing for quicker floor coverage and fewer seams.
Greatmats
Royal Interlocking Carpet Tiles
are 2x2 feet wide and 5/8 inches thick while the Greatmats
Raised Snap Together Carpet Tiles
are 1x1 foot with a similar 9/16 inch thickness. Both options weigh less than 1.5 pounds per tile.
The plush carpet surface of Royal Interlocking Carpet tiles are attached to a soft, closed-cell EVA Foam Base with a flat bottom. Raised Carpet tiles feature an elevated polypropylene plastic base that allows air to flow beneath the floor.
Both base materials are waterproof, but moisture can become trapped under the flat foam base, making raised carpet tiles better for damp areas.
If cushioning is a primary concern, the foam backed carpet tile will be much softer. Keep in mind that foam is much more likely to expand or contract with temperature fluctuations.
Foam-backed carpet tiles are the easiest to install as they connect together like a puzzle and are easily cut to fit with a sharp utility knife. They also come with border strips for finished edges.
Plastic based carpet tiles snap together and typically need body weight to get them to lock into place. The benefit of this is that they will hold together much tighter under heavier use. They can also be cut to fit.
Both options are easy to store and transport, making them perfect for portable event flooring.