Can You Put Turf On A Balcony?
By Paige Cerulli Created: January, 2022 - Modified: June, 2023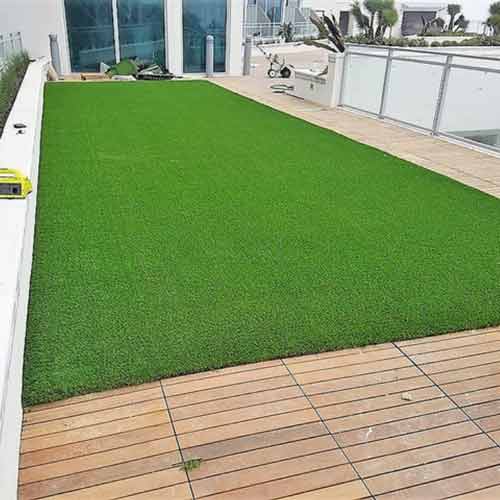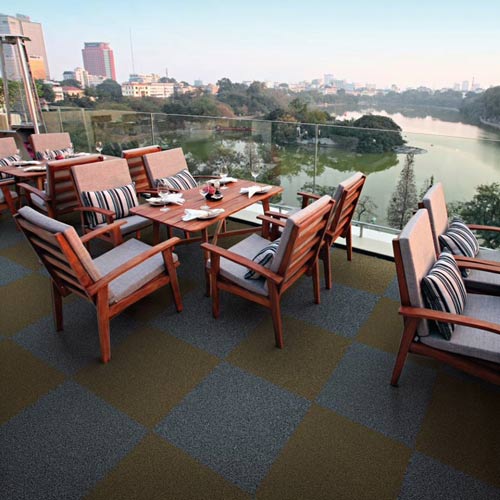 Balconies can be beautiful, welcoming spaces, but often they require a bit of an upgrade to make them visually appealing and enjoyable. Whether you own apartments, are upgrading your club grounds, or just want to enhance your own home's balcony, artificial turf can be an excellent choice.
Can You Use Turf for Balcony Areas?
If you're tired of the industrial, worn-out, or just dull look of your balcony, you can easily update it by adding artificial turf to the space. You can lay artificial turf on the flat area of the balcony, and using a drainage tile under the turf will help to create a comfortable and functional space.
When choosing turf for your balcony, you'll need to consider figures like the ideal pile height and aesthetic that you want the space to have. Luckily, installing artificial turf is relatively easy and can be an affordable way to instantly transform your balcony area.
Benefits of Turf For Balcony Areas
Adding turf to your balcony can enhance its use in multiple ways. Synthetic turf that looks just like grass adds a visually appealing, beautiful look to the space and can complement your decor.
That appealing look can potentially help you to sell your house or rent out your apartment. You'll be increasing the livable and usable space of the building, which might help to seal the deal if a buyer or renter is considering the property.
Adding turf to your balcony is not only more inviting, but can make the space more functional. It makes for a softer, more comfortable surface than concrete, and it will also stay cooler in the sun than a concrete balcony will.
Keeping the balcony cooler means your whole family can enjoy it more, and you might even decide to kick off your shoes while you spend time on the space. Other family members, including your dogs, can join you safely and comfortably, even in hot weather.
Tips for Successfully Installing Turf on Balconies
If you want to install turf for balcony use, it's important to consider drainage. You don't want the turf to collect and channel water back toward the building, which could lead to mildew and potentially even leaks.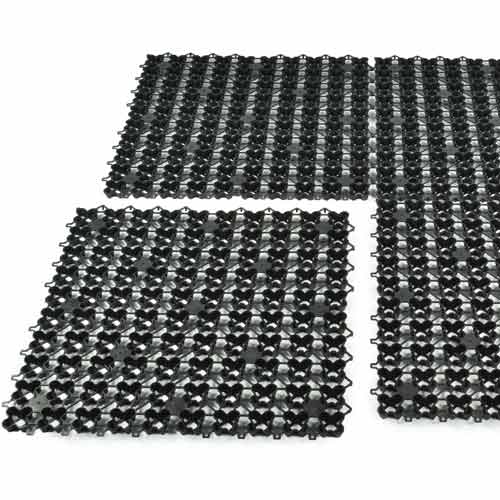 Instead, you can install a drainage system to keep water flowing through and away from the turf. Products like our Roof Open Drainage Tile make this easy.
These tiles create consistent drainage, so you don't have to deal with standing water in or around your turf. The tiles are just one inch high, so they won't add significant height to your balcony surface.
Highly durable, these tiles can be reused, even once you have to replace your synthetic turf. They offer shock absorption and create an excellent feel underfoot.
Best of all, the tiles only need a 0.25 percent slope for effective drainage. Once the turf is laid on top, you won't even know the tiles are beneath it, except for the fact that water drains away quickly and easily.
Turf for Balcony Installations
If you want to install turf on your balcony, it's important to buy the product that's best for that application. At Greatmats, we carry several products that are ideal for use on balconies.
Endless Summer Artificial Grass Turf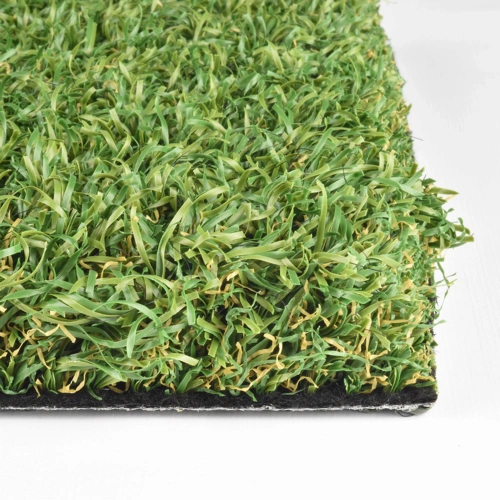 Endless Summer Artificial is a versatile landscape turf that looks natural with a messy grass look. Its thatch adds body, which lessens the amount of infill that is needed.
This turf features a four-color blend, creating a natural look that closely resembles an authentic grass lawn. You can install it directly on concrete, and the 1 and 9/16-inch yarn height offers cushion and comfort.
The yarn is attached to a dual-layered polypropylene backing for increased durability.
La Jolla Artificial Turf Roll 15 Ft wide per SF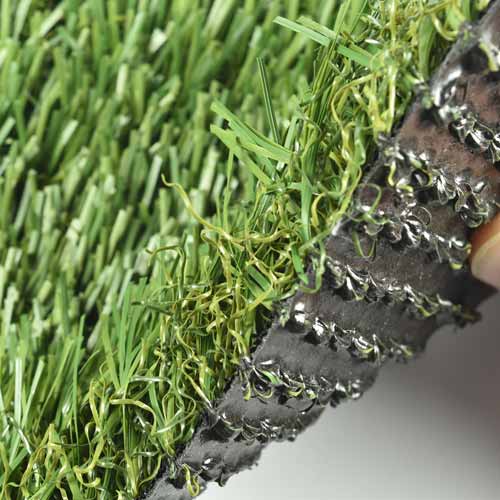 The La Jolla Artificial Turf Roll has a high performance quality and reacts naturally underfoot for a great, comfortable feel. It's both durable and versatile and can be used indoors and outdoors.
The turf features a 1.75-inch yarn pile height, so it looks and feels just like natural grass. The thatch pattern creates additional body and reduces the amount of infill that you need.
Maintaining the turf is also easy, since you can rinse it with water or rely on rainwater to do the job for you. If you need to fluff up the fibers, you can do so with a broom or a rake.
This turf comes in lengths that are 15 feet long, and you can have them custom cut by the linear foot, ordering exactly how much you need for the installation.
Grizzly Grass Carpet Tiles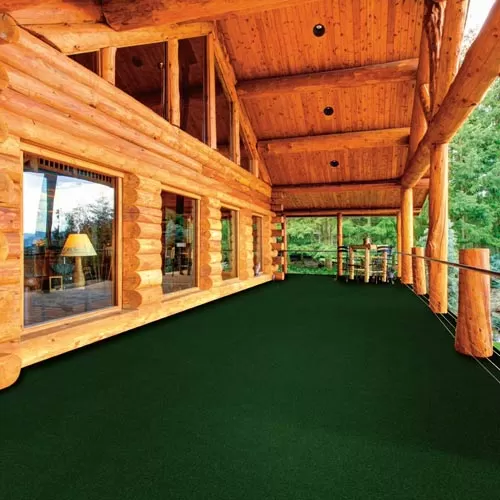 Consider Grizzly Grass Carpet Tiles for a super easy-to-install turf-like option. Unlike large rolls of turf, these tiles are in a convenient 2x2 foot size.
They feature a peel-and-stick backing making this an easy installation that you can do yourself to transform your balcony.
The grass-like carpet tiles are available in a couple color options other than green if you like the feel of turf but want a different color.