Can Footgolf Be Played On Artificial Turf?
By Paige Cerulli Created: September, 2022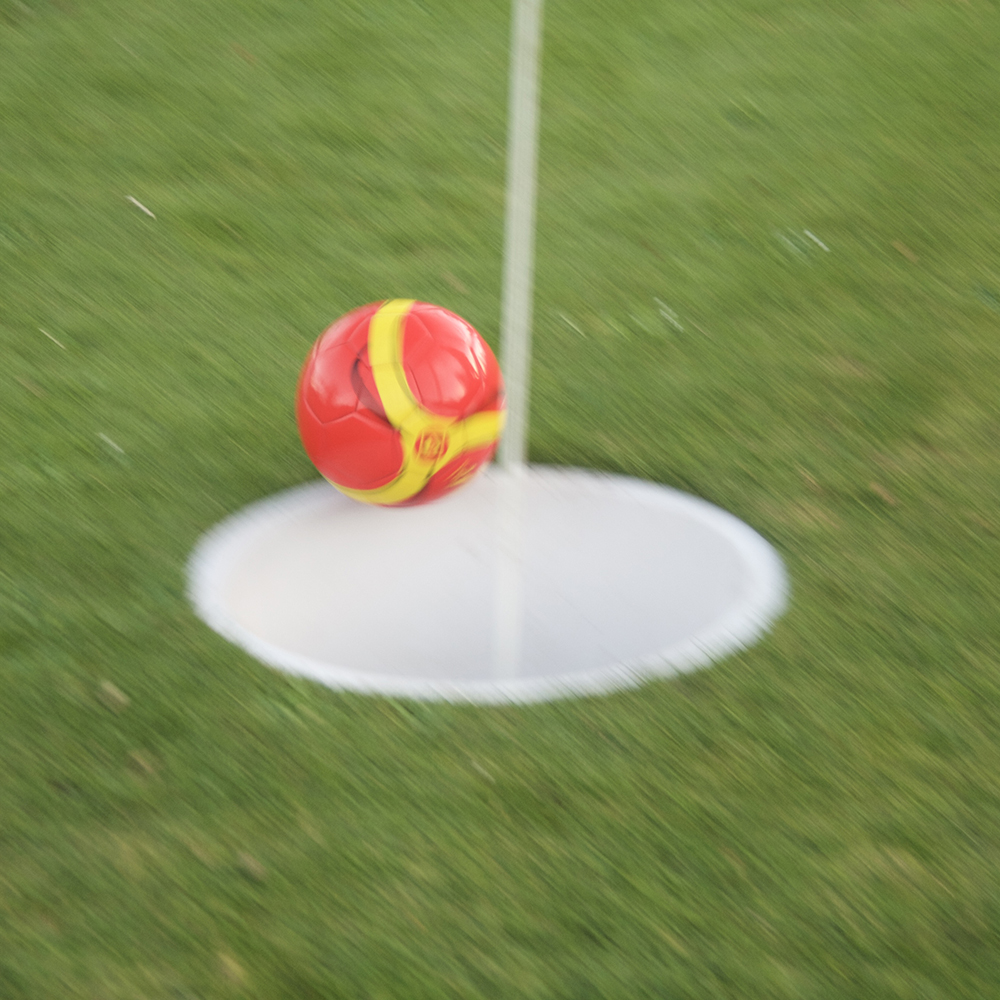 Footgolf is a fun, quickly growing new sport. Whether you've fallen in love with the sport and want to create a course in your backyard or are bringing the sport to your recreation facility or park, building a course can be an exciting undertaking. But it's also important to choose the right flooring for that course.
Can You Play Footgolf on Artificial Turf?
Footgolf is a combination of football (soccer) and golf. Think of a pitch and putt golf game using a football (we call it a soccer ball in the U.S.) instead of a traditional golf ball, and using feet instead of clubs.
Players try to kick their ball throughout the course, navigating obstacles like hills, trees, and turns. Rather than kicking the ball into a hole, they are aiming for an oversized cup.
As a result, the footing of your course plays a key role in the quality of the game and the durability of the course. While you can play footgolf on grass, you can also play this game on artificial turf.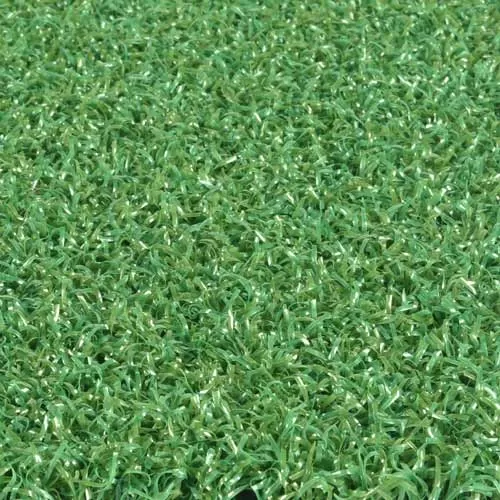 In fact, artificial turf may be the best solution for your footgolf course. Artificial turf is a highly durable choice, so if you're designing a course for commercial or tournament use, the turf can withstand the extra use and foot traffic without getting compacted and worn down like real grass will.
Artificial turf also offers the advantage of being usable even when it's wet. Real grass will become soft and muddy during and after a rain, but with artificial turf, you can play on the course during and after inclement weather without damaging the turf.
Artificial turf is also an ideal low-maintenance choice. While real grass requires mowing, fertilizing, watering, and overall significant maintenance, artificial turf requires almost no maintenance.
You can save significant money and time on your maintenance bills, and there's no need to worry about maintaining mowing machinery and caring for a large course. Artificial turf is also ideal if you are in an area that often experiences droughts, limiting your watering capabilities.
Additionally, an artificial turf course will look attractive year-round, and it won't get brown and dry in the winter. It can make a visually impressive addition to a facility, or you can use it to create a course indoors that you can use year-round.
How to Choose the Right Artificial Turf for Your Footgolf Course
At Greatmats, we offer a large selection of golf turf products which are ideal for a footgolf course. Consider the following qualities when choosing the right product for your course.
Size
Artificial turf is available both as mats and as larger rolls. Both can be useful for footgolf.
A turf mat can make for an excellent putting, practice, and warmup area. The mat can be dry laid and offers a convenient space that is separate from your main course.
When it comes to your course's turf, rolls are an ideal choice. Turf rolls are available in 12- and 15-foot widths, which allows them to quickly cover a large area, and most rolls measure 100 feet long.
While these rolls are heavy and will require multiple people to install, they are ideal for larger courses.
Pile Height
The pile height of artificial turf affects how it feels and performs. A short pile height allows a ball to roll more, while a taller pile height absorbs more energy from the ball.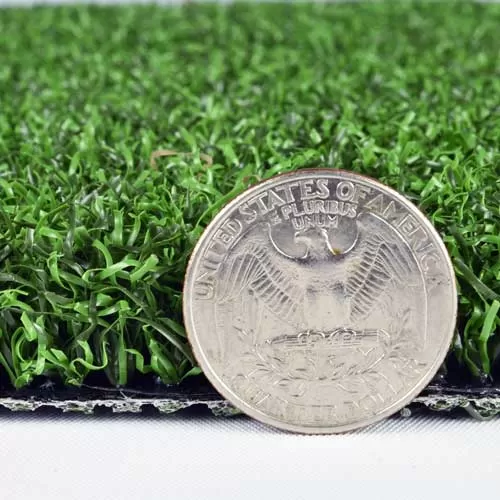 Similarly to how golf courses are strategically cut to be different heights, many course designers choose to use a shorter yarn in the play areas of the course, and then to install a longer yarn in the outer boundaries. This strategy creates not only a distinctive look, but also changes the way that the course plays and rewards players who are able to keep the ball within the boundaries of the course.
Artificial turf pile heights vary, so you can choose a product that gives you the specific performance that you need for different areas of your course.
Feel
Pairing artificial turf with an infill of sand allows you to customize and enhance its feel. The type and amount of infill that you use can affect everything from ball roll to the comfort of the course.
You can even use infill and property grading to enhance drainage and to create elements like hills and slopes. This type of variety can make the course more challenging and interesting for players.
Durability
Most of our turf products are constructed with a polypropylene yarn, which makes them supremely durable. Backed by multi-year warranties, these products are designed to last.
If you will be using the turf outdoors, then it's important to make sure that it's suitable for that application. Products that are UV treated and designed to facilitate drainage will be better able to withstand the outdoor elements.
Color
You will have your choice of colors as you shop for artificial turf. Many of the products are available in varying shades of green, giving you that classic course aesthetic.
Some products are more realistic than others, and they are even made with multi-colored yarns. By carefully choosing your turf, you can get the specific look that you've envisioned.