Can You Paint Rubber Flooring?
By Paige Cerulli Created: January, 2022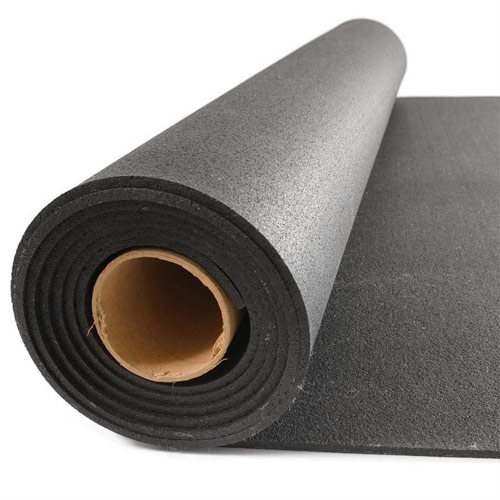 Rubber flooring is a popular choice due to its strength, durability, and versatility. While many rubber flooring products are a standard black, painting the flooring may enhance its look and help you get the appearance that you want or mark boundaries for competition areas.
Can You Paint Rubber Flooring?
You can paint rubber flooring, but the results that you'll get will depend on the product, the paint you use, and how you'll be using the product. Painting rubber that will be outdoors and exposed to the elements tends to be more challenging than painting rubber that will be indoors, such as in a garage, basement, gym, or in your home.
If you want to try painting rubber for the first time, a mat or roll with a smoother surface texture will often be the easiest product to work with. If the rubber will see only light-duty indoor use, then an acrylic exterior house paint may be suitable.
If the rubber will see significant use, such as when you're painting a product to be used as your gym floor, you'll want to opt for a more durable paint. Tire paint can work, but you'll find limited colors.
A product like
Endura Game Line paints
are much more versatile and durable. These paints are designed for creating graphics, logos, marking lines, and lettering on your gym flooring, including rubber and PVC floor products.
When you're applying paint to rubber, you'll need to follow the paint's application directions carefully. In most cases, you should prepare the rubber by scrubbing it with a degreasing agent, rinsing it, and letting it dry thoroughly.
Plan on applying multiple coats of paint to maximize its durability. When painting lines or designs, lay down masking tape as a guideline; you can remove it once the paint has thoroughly dried.
Alternatives to Painting Rubber Flooring
You can get good results from painting rubber flooring, but if you're painting a large area of floor to change its base color, you might have better results choosing a different flooring product to begin with.
Order Rubber Flooring in the Color You Want
Rubber flooring
comes in many different colors and finishes, and you're not limited to just black. You can opt for a black base mixed with color flecks, which is a popular option for gyms and weight rooms.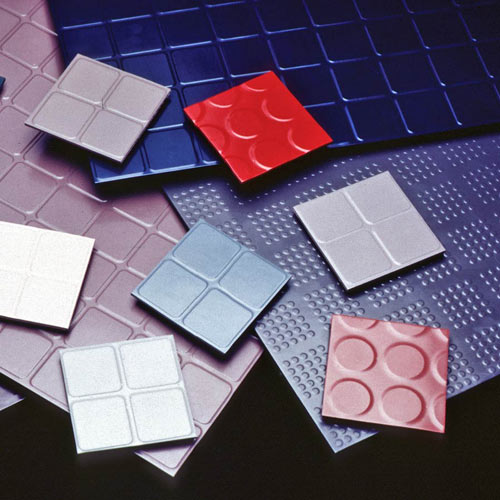 Products like the Endura Solid Color Rubber Tiles are also available in a large selection of colored rubbers. With many reserved and neutral tones like mocha, clay, and sky gray, these tiles can complement your space's decor.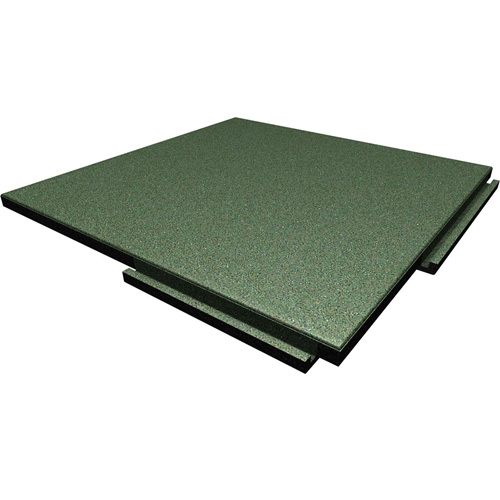 Other options like the Sterling Roof Top Tile are also offered in different colors. The available colors mean you can buy tiles that reflect your school's branding, making for a cohesive, attractive look.
Order Another Type of Flooring
If rubber flooring isn't available in the specific color that you want, you might find that color in another kind of flooring.
PVC tiles
, for example, come in a wide variety of colors and finishes, and some of them are waterproof, strong, and durable, just like you'd find in a rubber product.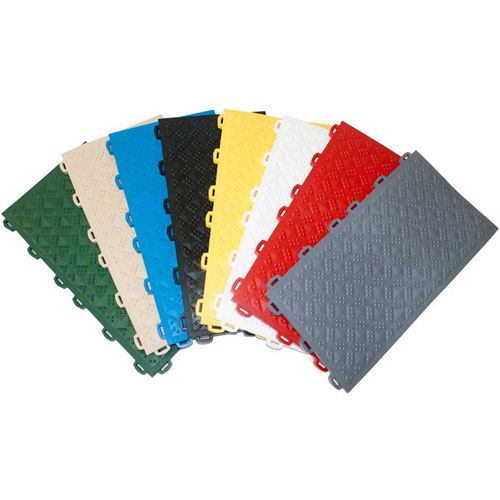 If you choose a product like the Ergo Matta CushionTred Solid, you'll be able to select from eight eye-catching solid colors, and you can even create patterns and designs by alternating tile colors as you install them.
Those tiles offer excellent cushion and shock absorption, and they also help to maximize traction to prevent slips and falls. You can use them in a home gym or exercise room and dry lay them on concrete, substituting them for rubber tiles if you're looking for specific colors.
Choosing the Right Flooring for Your Needs
Whether you plan to paint your rubber flooring or opt for a product that's already available in the color that you want, it's important to choose a product that's right for your needs. When shopping for rubber flooring, the following tips can help you to narrow down your options.
Consider the Size of Your Installation
Rubber is available in rolls, mats, and tiles, and each is best for certain installation types. Rolls are often ideal for covering large areas, but they're heavy and will require multiple people to install.
When you're working within a smaller area or want a DIY-friendly installation, consider a rubber tile. They're more conveniently sized and easily manageable, and will result in less waste if you're flooring a smaller space.
Mats are also versatile and can often be dry laid over existing flooring or surfaces. Larger, heavier mats will be less likely to shift than thinner, smaller mats.
Recycled Content
Many rubber products are made with recycled content, which is often reground tires. Choosing a product made with recycled components may qualify for LEED points.
Vulcanized versus Non-Vulcanized
Rubber is available in vulcanized and non-vulcanized forms. Non-vulcanized rubber is not completely waterproof, so it's not ideal for outdoor or gym applications.
In comparison, vulcanized rubber is waterproof and is a better choice for these types of installations.
If you have questions about which product is best for your needs, contact the Greatmats customer service team. We're happy to answer your questions, provide you with shipping quotes, and help you to decide which product is the right choice for your project.