Can You Lay Artificial Turf Over Dirt?
By Lisa Hobbie Created: July, 2021 - Modified: September, 2023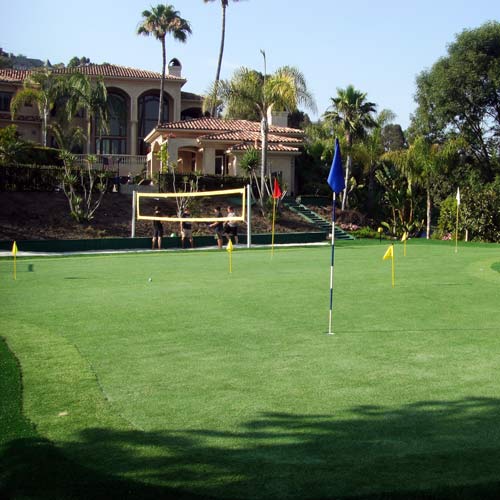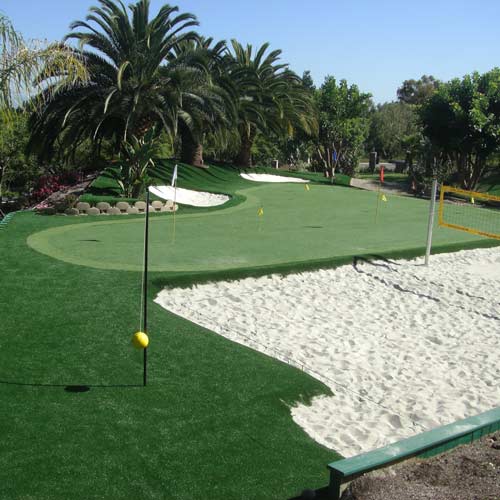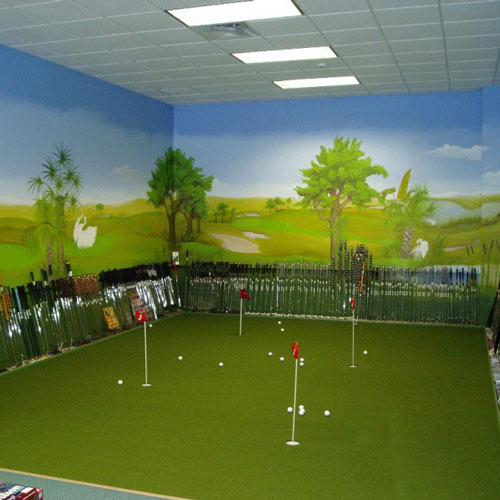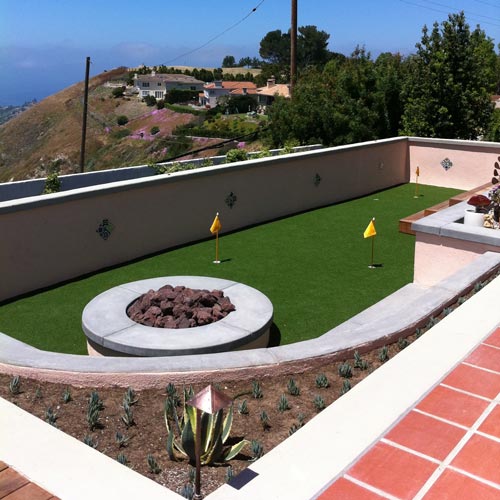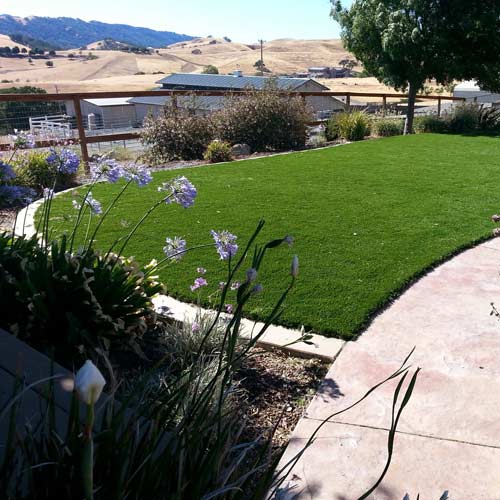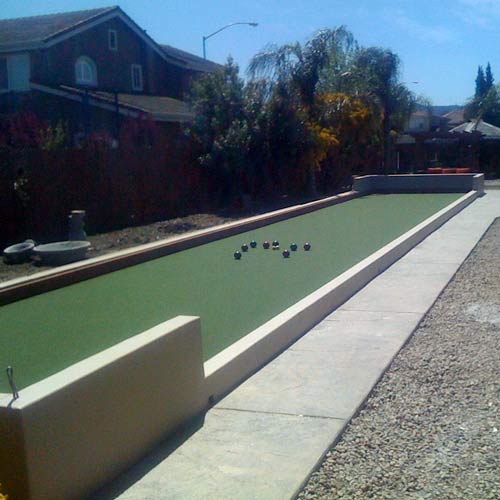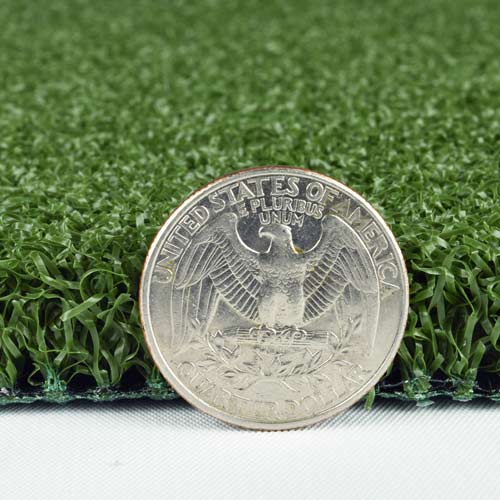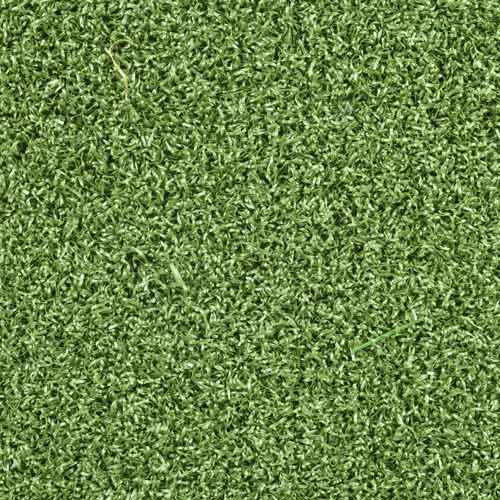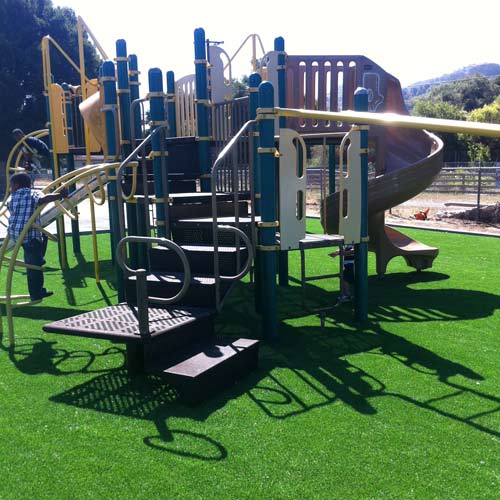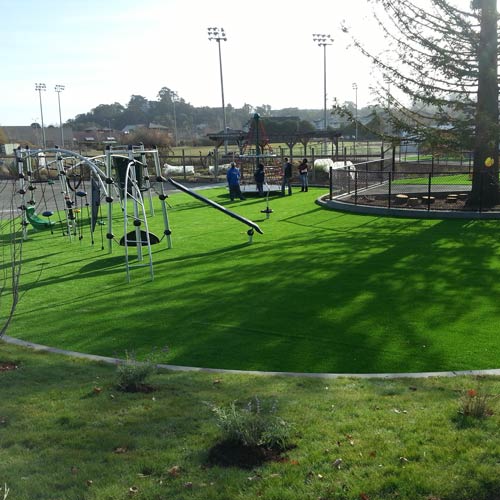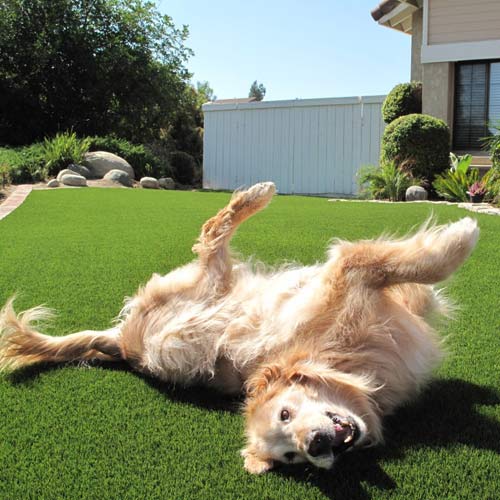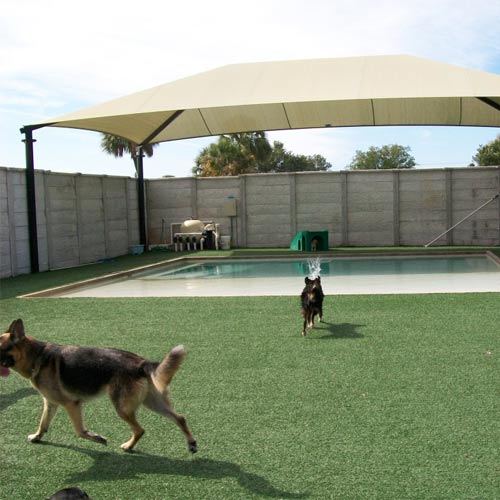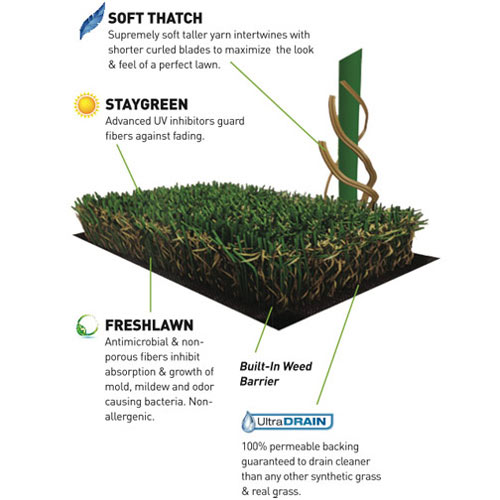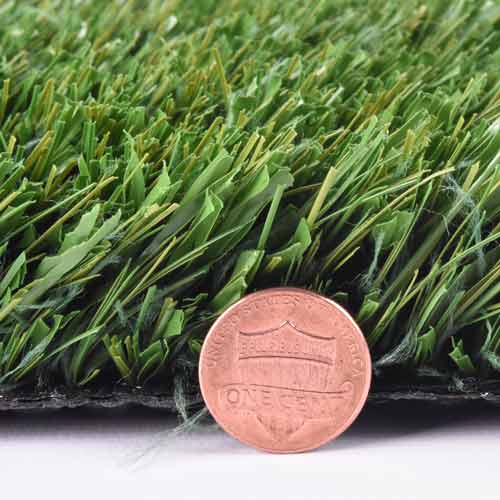 As long as the dirt subsurface is relatively level, Greatmats offers turf products that you can lay directly over it for a lush, beautiful lawn.
There is some prep work required before you install artificial turf over dirt, like wetting the soil and making it level. You will also want to lay the turf out so that it can relax from being rolled up. You will also want to follow manufacturer guidelines for seams and infilling the area - if needed. More details about the installation process can be found here.
Installing artificial turf over dirt is a wonderful way to achieve a natural grass alternative that requires little to no maintenance. Of the many turf options at Greatmats, the following 4 are the best suited to install over dirt:
These fake grass products are high quality, and regardless of the type of use or application you are wanting to use artificial turf for, one of the featured products would likely be perfect!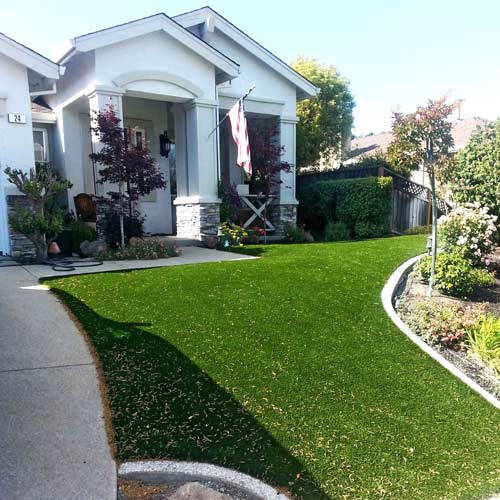 The Catalina Artificial Turf Roll 7.5 Ft Wide is a great choice for high performing artificial turf over dirt. Made to be a perfect portable option to use for landscaping and pet areas, this turf provides a cozy, pet friendly layer on which to sit or lay on.
This turf product would also work as a transition strip between natural grass and dirt. It's a product that is easy to roll out to install, and perfect to put down right over dirt, gravel, sand, clay, or other vegetation base.
These synthetic grass mats feature a non absorbent backing. So, they will drain quickly and resist staining or odors. The turf has a realistic look and feel and it's made in the USA. It will also remain soft and resist fading.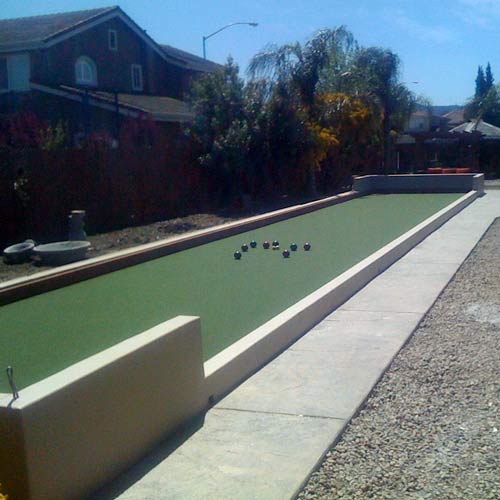 True Turf Artificial Grass Turf Roll 15 Ft Wide is a great choice if you want to install artificial turf that is waterproof over dirt. It's also a good one for you if you like to spend time on a golf course.
This particular turf roll provides a virtually maintenance-free practice area for golf, bocce ball, and other sports. It also provides the best materials that offer unmatched safety and durability features.
This artificial turf reacts naturally - offering a true ball roll while practicing your golf game over an otherwise dirt subsurface. It delivers outstanding performance over continued use, and it is suitable for indoor or outdoor settings.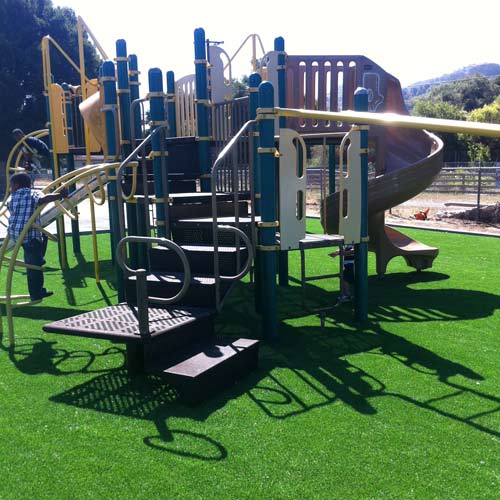 Play Time Artificial Grass Turf Roll 15 Ft wide per SF is an artificial turf option that will look and feel like a nice, plush lawn. When combined with foam playground turf underlayments, it will keep your kids safe if they ever suffer from a fall off a swing set or other playground apparatus.
This turf product reacts naturally - allowing moisture and water to flow through it, delivering consistent performance over time. It boasts a 9-foot fall height rating when used with the 2-inch pad that offers additional cushioning. It's suitable for indoor or outdoor installations with its UV protection.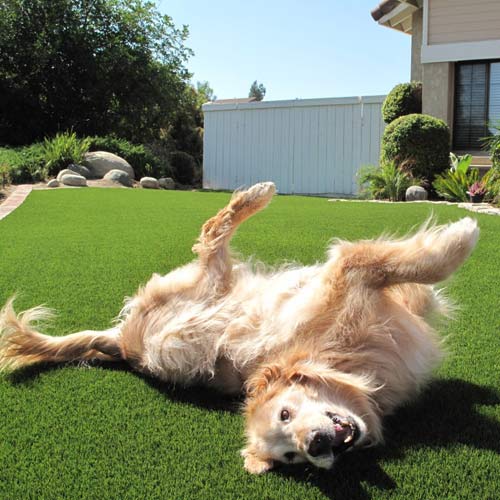 Artificial Grass Turf UltimatePet per SF is a fantastic artificial turf product designed with pets in mind. If you want to transform a messy, dirt subsurface with a clean, comfortable, pet-friendly turf, this is a great choice.
This turf has a proprietary 100 percent permeable, non-absorbent backing that provides fast and effective drainage and prevention of odor and bacteria buildup. It is designed to withstand constant use and foot traffic, and it will keep any area - and your dog - comfortable and clean.
This turf will not fade, as it has UV inhibitors, and it also has tear resistance and stain resistant fibers that definitely come in handy when you have dogs or other pets.
Greatmats - For The Best Options For Installing Artificial Turf Over Dirt
Artificial turf is a very durable and versatile solution that can transform a plain, dirt area into a clean, plush, comfortable, clean, and low-maintenance one. Turf is used in outdoor applications, worldwide, and Greatmats offers the best selection, anywhere.
If you are ready for artificial turf that can be installed over dirt, Greatmats truly is your one stop shop! From the options highlighted to other products available, there is an ideal option that will perfectly fit your space and budget. Simply reach out to the amazing Greatmats' team, and together, you can determine which turf solution is the right one for your space. They can also answer any questions you have about the installation process, and they will offer you helpful tips and tricks.