What Is The Best Under Pool Mat?
By Lisa Hobbie Created: July, 2020 - Modified: February, 2023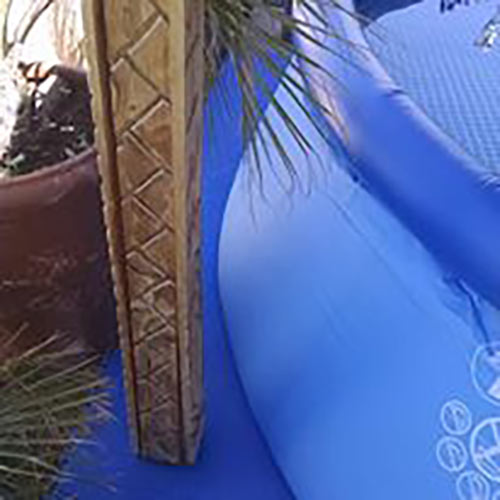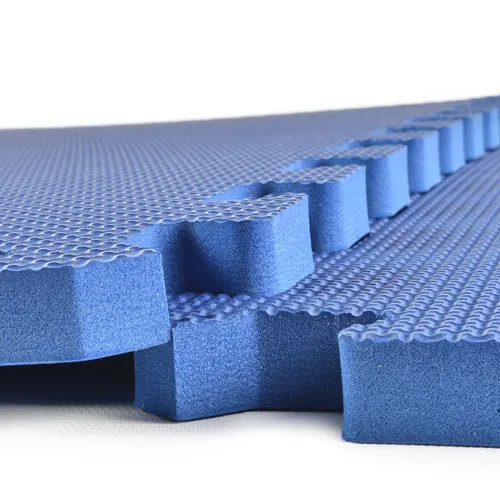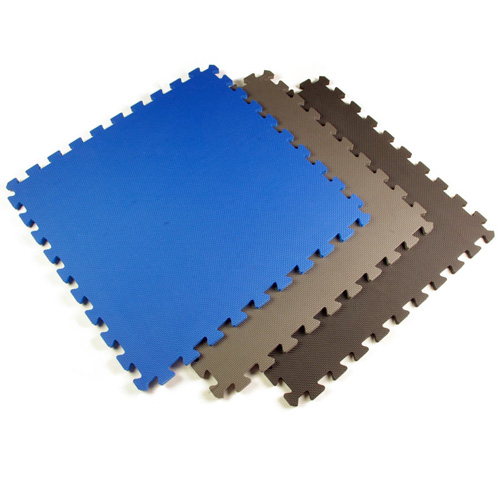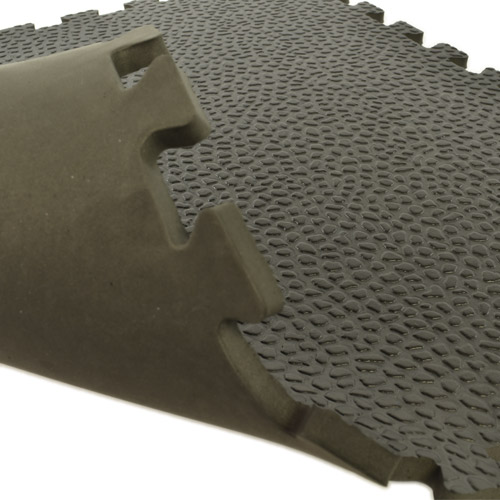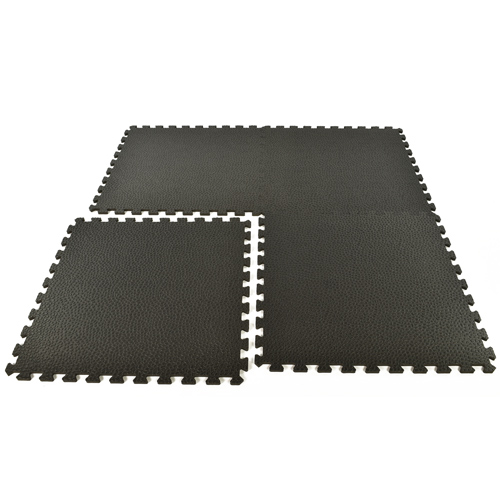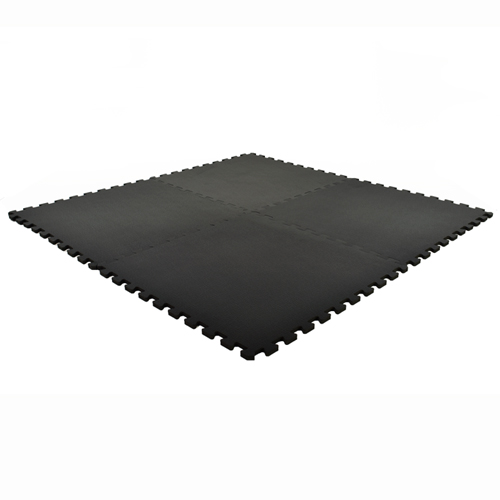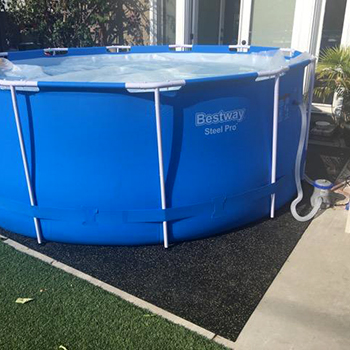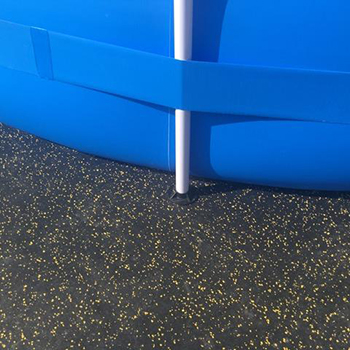 Before installing a swimming pool, it is important to be sure you have a good base to place it on. The natural ground, for example, can become soft and muddy from a wave or doggie paddle splash, or damaged from a step ladder or stairs. Where a level concrete surface is a good choice for an above ground, inflatable, kiddie, or other outdoor swimming pool, it is also rough and could damage the pool over time. An under pool mat will help protect the pool and provide for a safe and secure foundation on which the pool will sit.
Greatmats offers a number of under pool mat options from which to choose - all of which are designed to perform well for years of summer fun.
Foam Mats Premium 5/8 Inch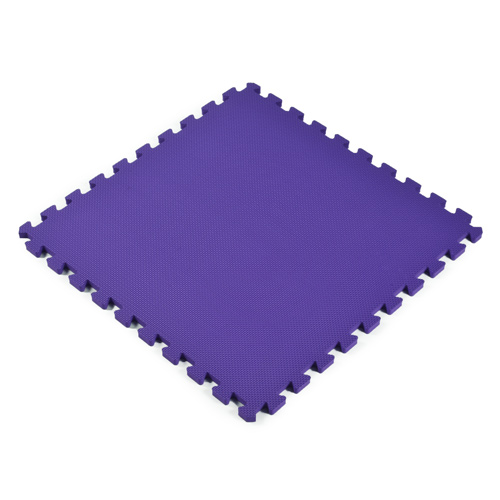 This
closed cell foam tile
performs really well as an under pool mat. It is waterproof, stain resistant, and low odor, plus it will not absorb moisture or other substances. Our Foam Mats Premium product is easy to install with its interlocking design and lightweight portability. It is lead and latex free, and it can be placed directly on concrete or any other hard and flat surface. This under pool mat solution has a snug, tight fit without adhesive. Each tile is 5/8 inch thick, and 2x2 foot in size. These are available in bright colors to match your pool area style.
1/4 Inch Rolled Rubber Flooring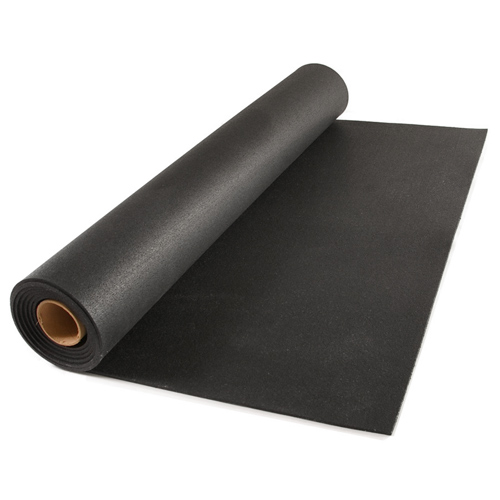 1/4 Inch Rolled Rubber Flooring
, designed for home basement floors, workout rooms and kid spaces also works well as an under pool mat. These 1/4 inch rubber rolls are waterproof, lead free, and latex free. Because this product is shock absorbing, it would work really well to extend it to an area surrounding the pool, as well. This would provide a softer landing if people jump or trip and fall when entering or exiting the pool. 
Home Gym Flooring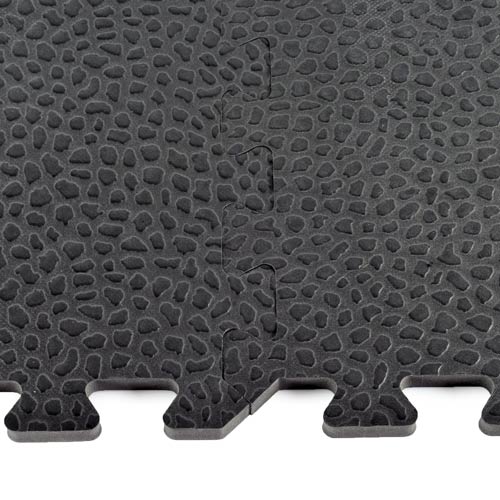 Home gym floor tiles
also work as under pool mats. Made from high density EVA foam material, these tiles are durable enough for use under even heavy pools. They are latex and lead free, and they feature a durable surface top texture in a pebble design. The interlocking design of this product provides for an easy DIY installation, and these under pool mats are very lightweight and portable. This product includes 2 borders per tile, and they come with a 1-year limited warranty. The tile is non-absorbent, so it will not soak up pool water. 
Sport Plus Designer Foam Tile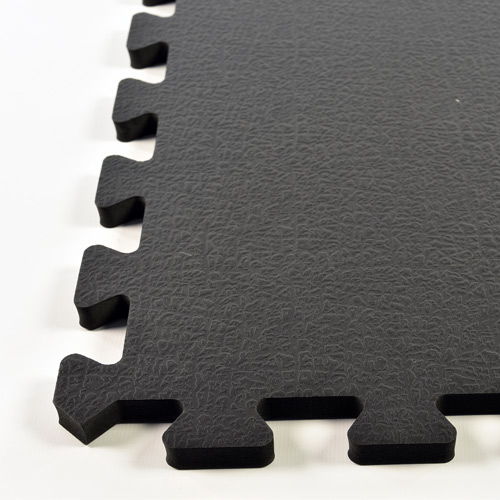 Sport Plus designer foam tiles
double as under pool mats, as well. 
Like the other above, this product features an interlocking puzzle tile installation, and it is lightweight and portable. It is lead free, latex free, waterproof, and non absorbent. It is made from durable and slightly more dense closed cell EVA foam and is very easy to clean. 
It can be placed on any hard surface without adhesive, and this high density, foam tile comes with 2 border strips. EVA foam doesn't contain rubber, although, this product is often mistaken for rubber. It absorbs impact and has enough give to provide anti-fatigue qualities. It also provides enough density to provide a solid surface to prevent the pool from moving around. 
If you're looking for firmer, more durable product, it may be work considering a rolled rubber product. These products are virtually unaffected by heavy objects being placed on top of them as long as they are on a hard, flat surface, such as concrete. Just keep in mind that they are somewhat permeable if soaked for long periods of time and most rubber flooring rolls have not ben UV treated, so some fading may occur.
Greatmats has the under pool mats
Greatmats has numerous under pool mats from which to choose, with friendly and knowledgeable designers and experts that can help you decide which is the best for your space. Whether you're looking to update your current pool space, or, whether you're installing a new pool, Greatmats is your one-stop-shop for all of your matting needs. No matter which option you choose, you can be confident in the fact that you will be getting the best service and quality when you purchase from Greatmats.