What's the Best Temporary Patio Flooring?
By Kyle Schurman Created: January, 2021 - Modified: February, 2023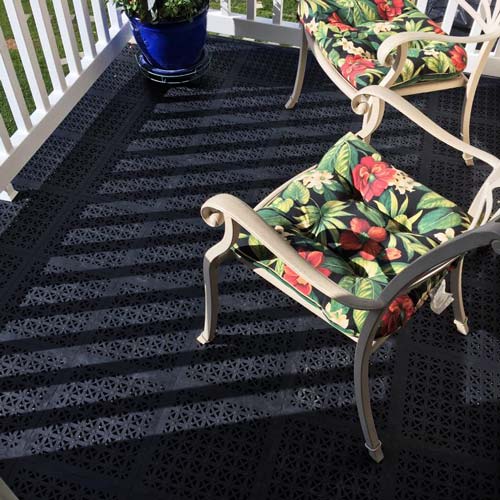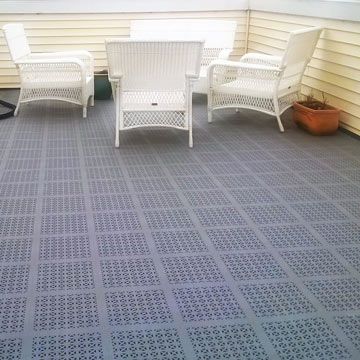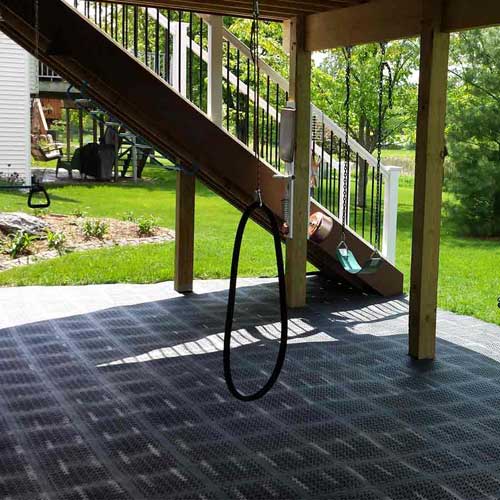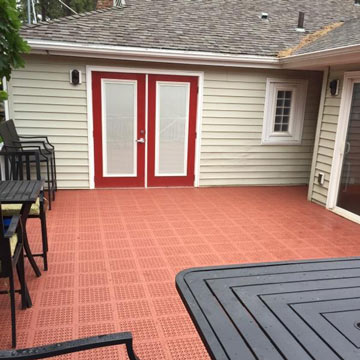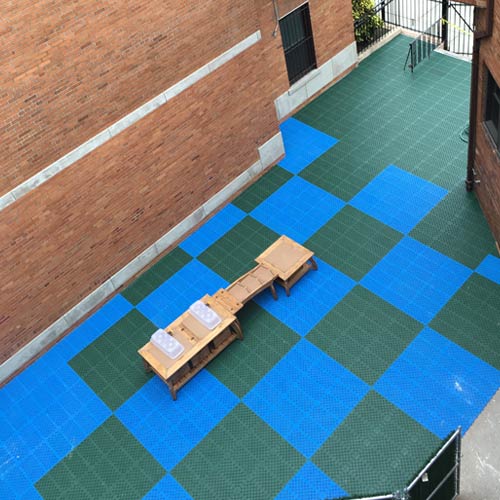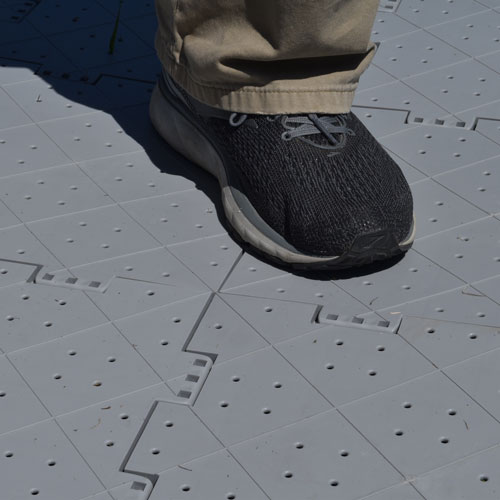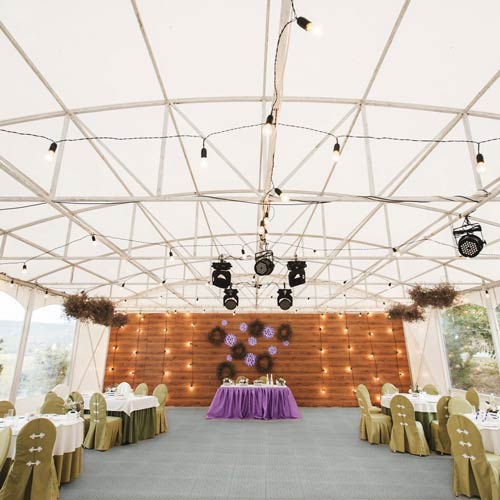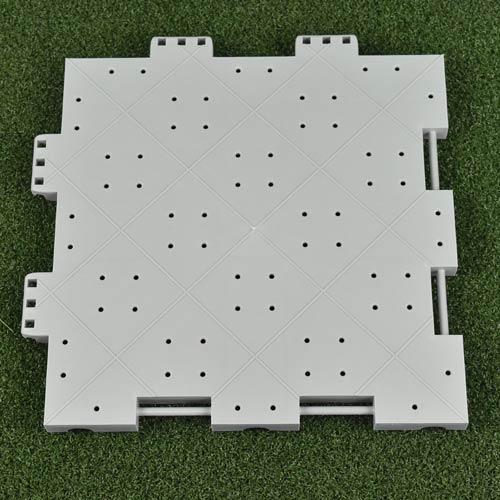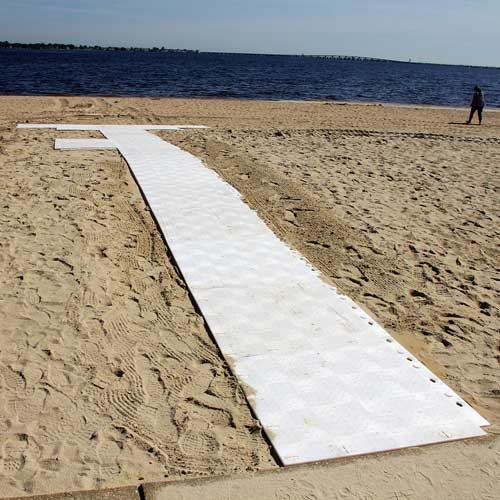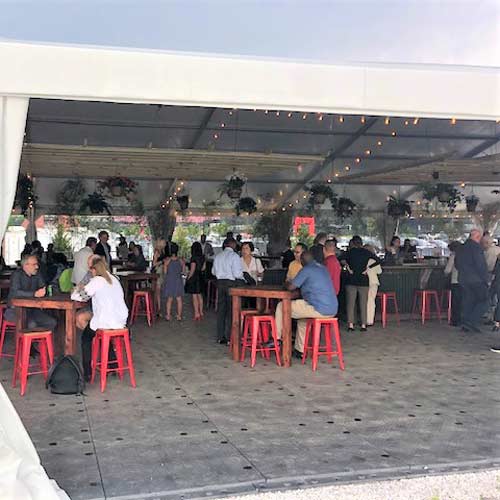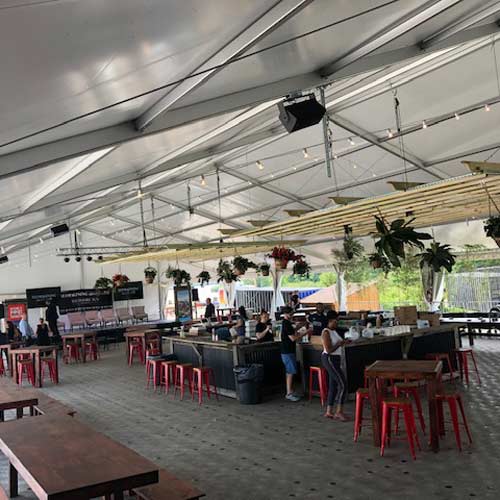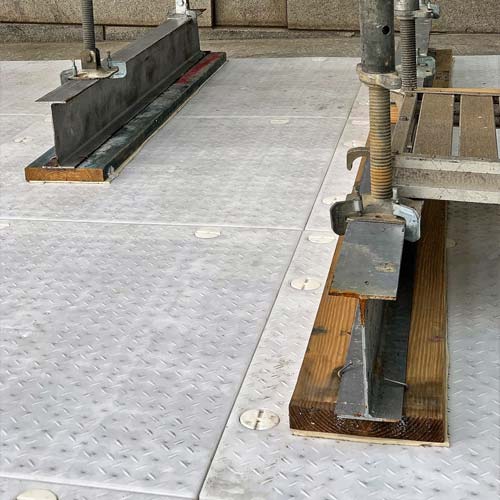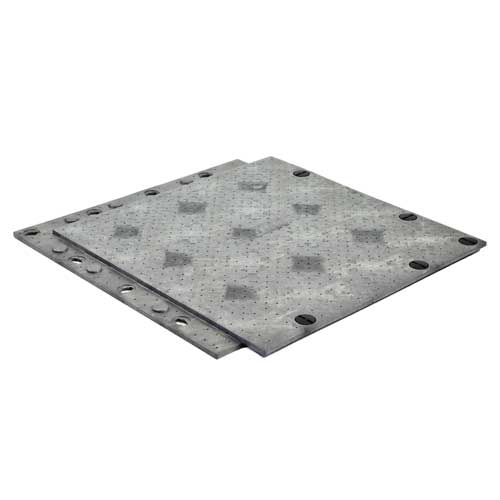 Temporary patio flooring offers quite a few advantages for those who may be hosting an event, and who want to remove the flooring and put it into storage after the event. Some of the best materials found in temp flooring for patios include:
Perforated flexible PVC plastic, such as the StayLock Tile product

Perforated polypropylene plastic, such as the Portable Outdoor Tile product

Perforated polyethylene plastic, such as the Matrax Light Duty Pedestrian Composite product
Each of these products has the durability homeowners and businesses are seeking in temporary patio flooring. Assembly and disassembly of the tiles goes quickly without the need for a professional, which saves money over the long run.
With the perforations that extend through the entire thickness of these tiles, rainwater or spilled liquids will drain away, ensuring that guests and visitors to the event will not end up standing in puddles of water or slipping while walking.
When Is Installing a Flexible Temporary Patio Flooring Tile a Good Idea?
When installing this type of tile over the top of a slightly uneven surface, such as when going over grass, gravel, or dirt, having a bit of flex in the tile material allows it to match the slight undulations in the underlying ground, helping to ensure the layout won't have seams that pop loose under stress.
PVC plastic is one of the most durable types of interlocking portable tile materials, yet it also will flex to match the shape of the ground over which the installation occurs.
One of the best temporary patio flooring options with a slight flex is the
StayLock Tile Perforated
product. It is affordable and easy to install. The ability to flex gives this StayLock product a bit of an advantage over event tiles for rental, which typically will be inflexible.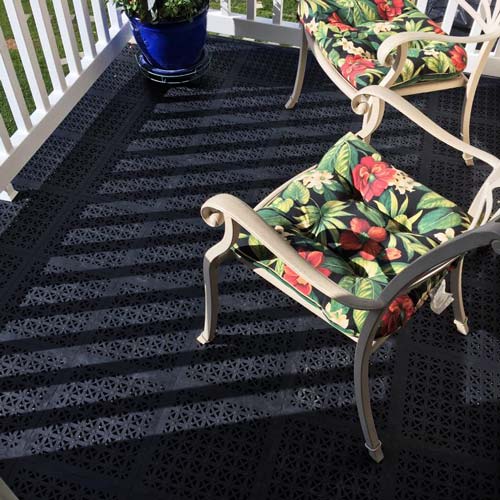 This tile uses triangle shaped perforations that extend through the entire 9/16 inch thickness of the PVC, allowing rainwater to quickly drain away from the patio or deck surface before it causes any problems for those attending the event.
Each piece measures 1 by 1 foot and only weighs 1.25 pounds, which allows for a DIY installation by a single person. The tiles use a hidden interlocking tab and loop system on the edges. Once the installer pops the two tiles together, the connectors will not be visible.
What Type of Temporary Patio Flooring Works for Patios With Multiple Surfaces?
When seeking patio tiles for a temporary layout over an area that includes a few different materials, such as concrete, sand, grass, and others, look for a durable, rigid type of material, such as polypropylene plastic. This modular tile stands up to any kind of climate, so it will provide a seasonal option for any time of the year.
The
Portable Outdoor Tile
product creates a firm surface for the event, regardless of the underlying ground cover.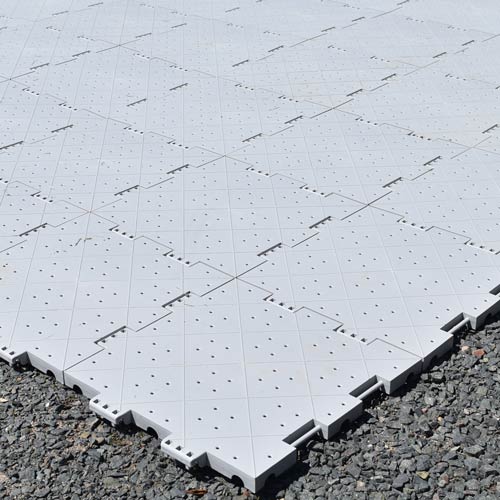 As long as the ground is relatively flat, installation will go quickly with these 1 by 1 foot tiles. Each tile has clips on two sides and receptacles on two sides to simplify the installation process. This works for a DIY install without the cost of hiring a professional.
This product is far more durable than cheap patio tiling models, as it will maintain its shape, even when people place heavy items over the top. These can accommodate large gatherings with tables and chairs.
The tiles have small perforated holes that run through the entire 3/4 inch thickness of the material, draining away rainwater and spills adequately. A textured pattern on the top of the tiles helps those walking on them to maintain their footing without slipping.
What Are Some Temporary Patio Flooring Tiles That Have ADA Compliance?
High density polyethylene plastics create extremely tough floors when used outdoors, and they also have a design that can offer ADA (Americans with Disabilities Act) compliance. The
Matrix Light Duty Pedestrian Composite
product offers customers the ability to purchase and connect ADA compliant ramps to allow safe movement on and off this temporary patio flooring.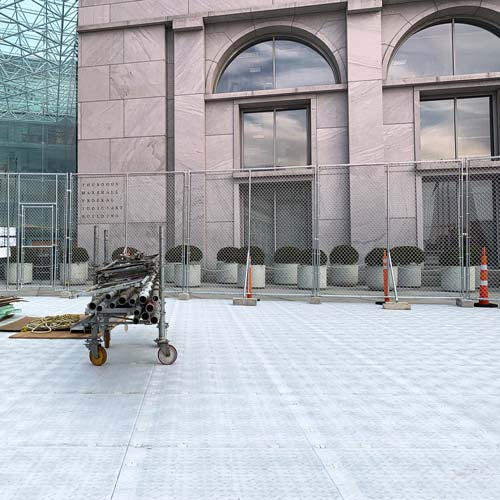 These 4x4 foot gray tiles provide plenty of ideas for laying out the items for an event, as they can support heavy tables and chairs. They can support significant amounts of weight, other than vehicles. (The Matrix Light Duty removable tiles are also available in a white color.)
Count on the durability with these tiles for use on a patio, as stadium grounds crews rely on these to create temporary walkways for large events, so they can handle significant foot traffic.
The surface of these tiles contains small drainage holes to prevent rainwater from pooling on the top of the surface, which helps to reduce the possibility of slipping.
They will lay over a concrete patio, but they also work nicely over grass or dirt. Use the Cam-Lock system to connect the tiles to each other and create a secure setup that won't pop apart under stress.