What Are The Best Social Distancing Mats?
By Lisa Hobbie Created: August, 2020 - Modified: July, 2023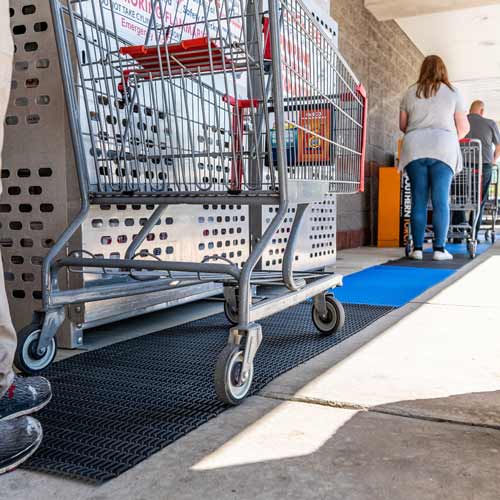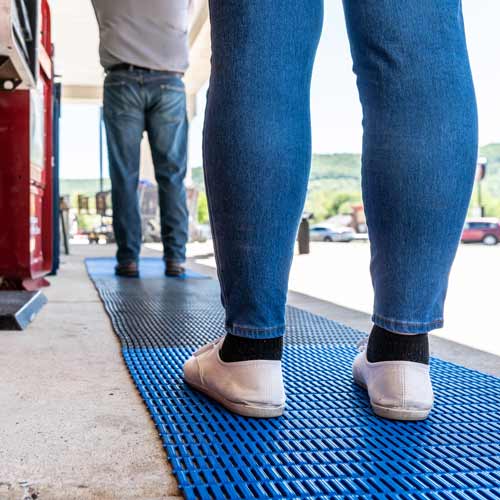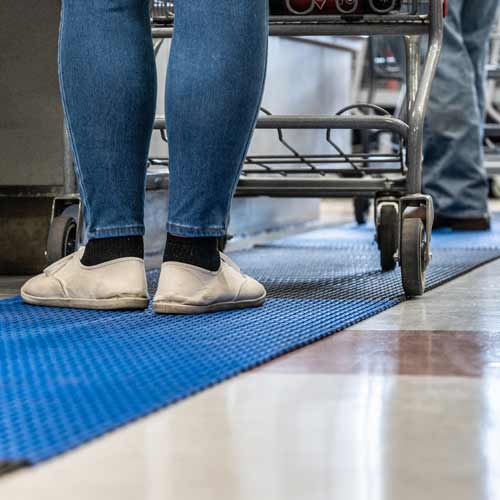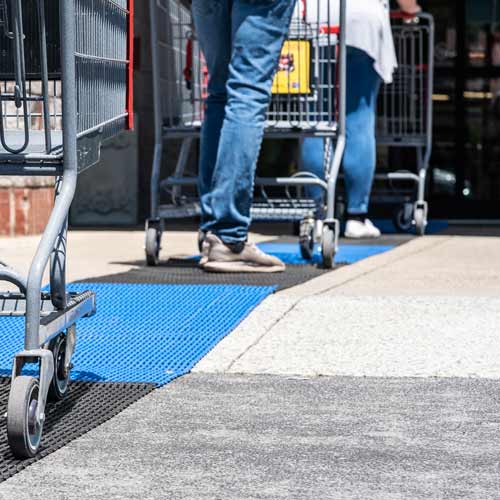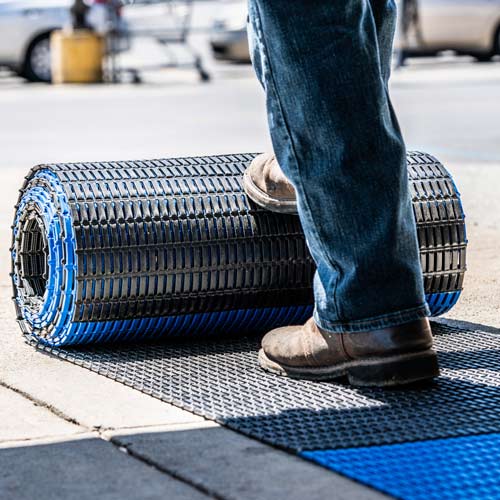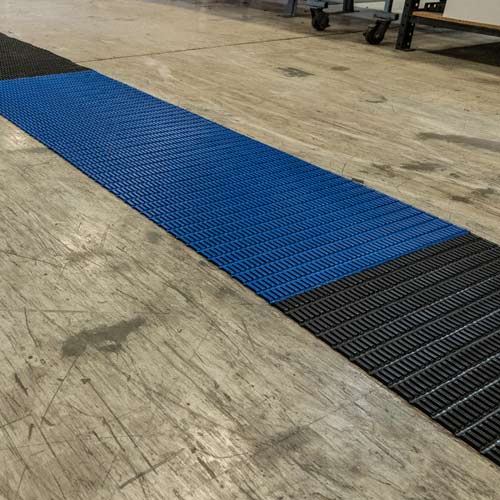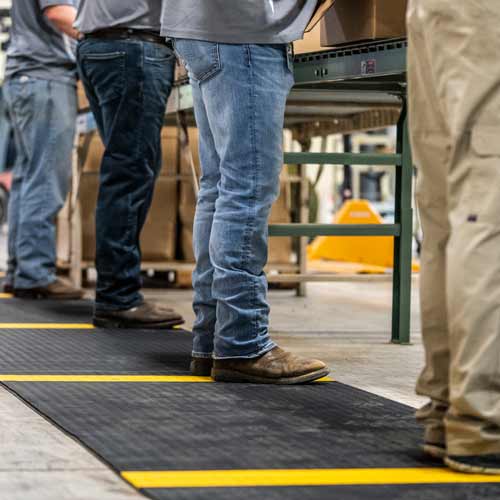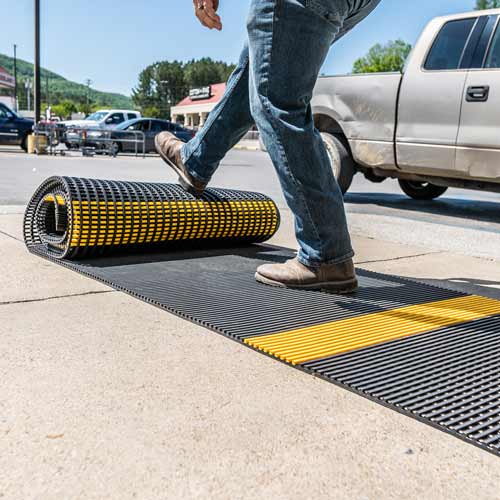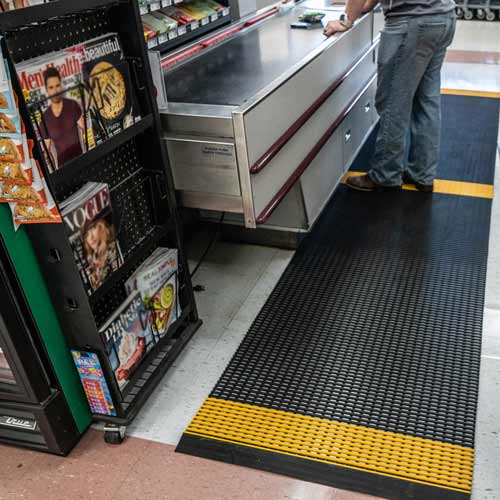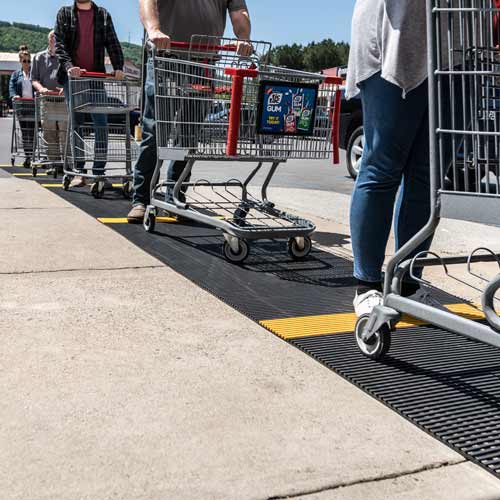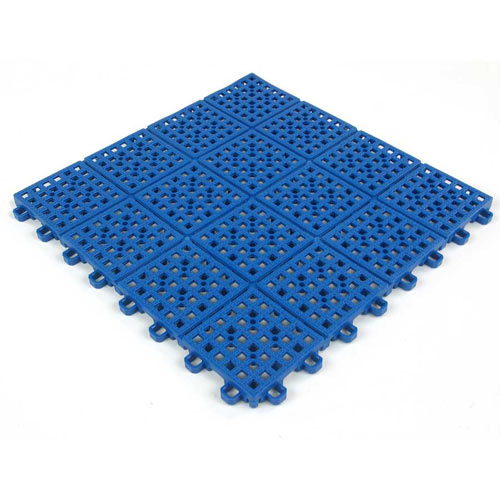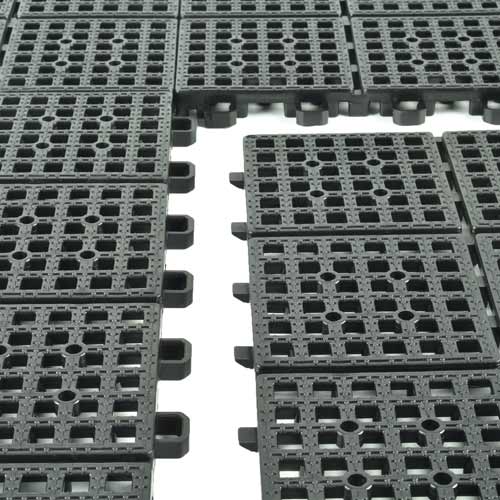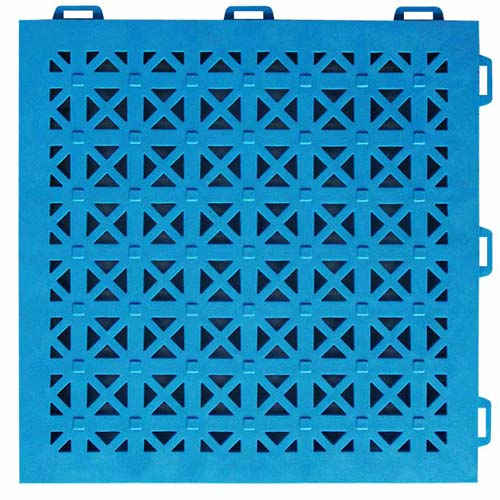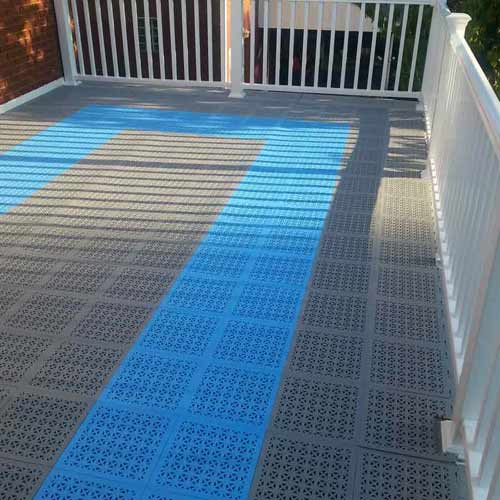 Since the outbreak of Covid-19, social distancing has become the norm, and providing ways to allow for roughly 6 feet of space between people or families has become essential. Rarely do we see a large group of people gathered in public anymore. From floor decals and markers on carpet to signs and stickers, it seems that everywhere we go, clearly marked separation boundaries help prevent close and potentially unsafe physical contact with others. Providing and placing social distancing mats in a commercial or public setting is an easy and affordable way to clearly identify adequate safety spacing. Greatmats has a number of social distancing mats available, with options suitable for indoor and outdoor applications. 
5 Social Distancing Floor Mat Options
1. Flexipath Covid-19 Matting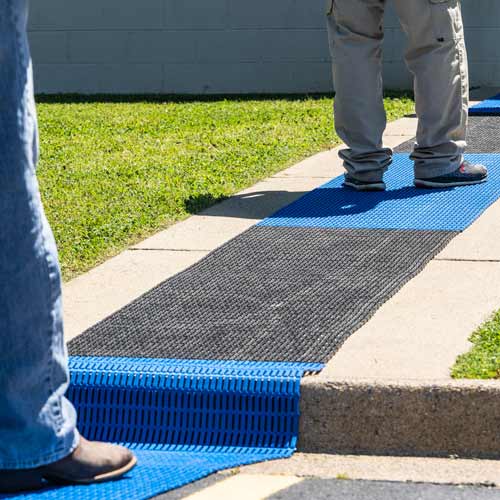 The
Flexipath matting roll
is among the most popular social distancing mats. With clearly marked colored areas indicating a space to stand and a space for distancing, this product makes it easy for people to understand how to comply with social distancing guidelines. 
This lightweight mat was designed for workplace scenarios where employees stand at workstations, or, where customers will wait in line for service. These social distancing mats are very easy to install and clean, are slip resistant, and can be used in both extreme cold and hot temperatures. Made from non porous PVC, this product is resistant to acids, alkali, oils, and the growth of bacteria. It is also resistant to PVC degradation in UV light. Each roll is 1.6 feet by 84 feet.
2. CrossLine Covid-19 Matting
The
CrossLine social distancing mats
are among the most popular walkway mats. There are yellow lines marked every six feet on the black mats, creating obvious separation designation. This product is UV light resistant to PVC degradation, and it is suitable for extreme cold or hot temperatures. 
The open grid, non-porous PVC resists chemicals like acid, alkalines, and oils, and it is very easy to install and move around. These social distancing mats are certified slip resistant, and they are very easy to clean with a broom or hose. They are 100 percent recyclable and feature a two layer construction. Each mat is 1.6 feet by 80 feet. 
3. Colored Outdoor Patio Tiles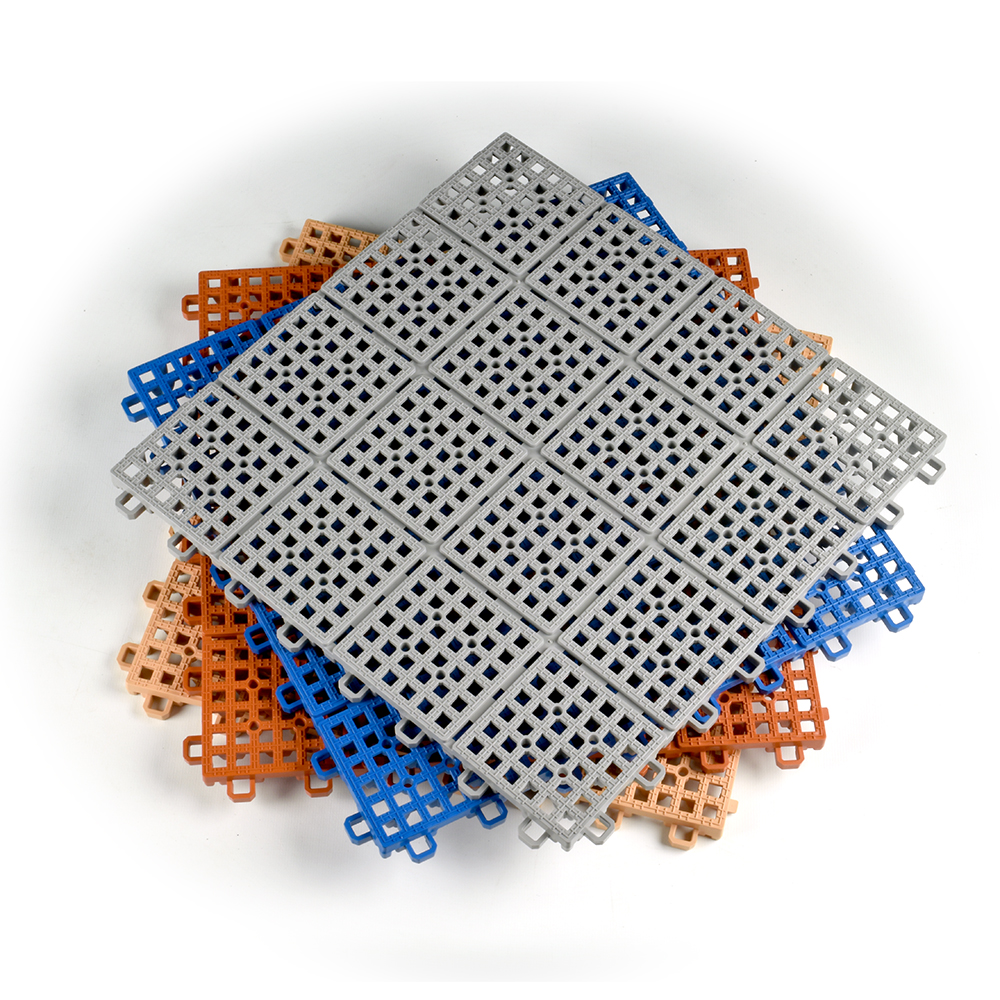 Outdoor patio tiles
work really well as social distancing mats. If you are looking for a product that you can customize to fit any space, this is an excellent option. Each 1x1 foot interlocking deck tile is super easy to install and features a non slip surface texture that is comfortable on the feet. 
Made from PVC material, this tile is a great wet area option as water will quickly and easily drain away from the surface. With three different colors to choose from, you can use a different color every six feet - or any distance apart you choose to separate individuals or groups of people. These tiles have been UV treated and come with a 1-year warranty. 
4. Colored Patterned Outdoor PVC Floor Tiles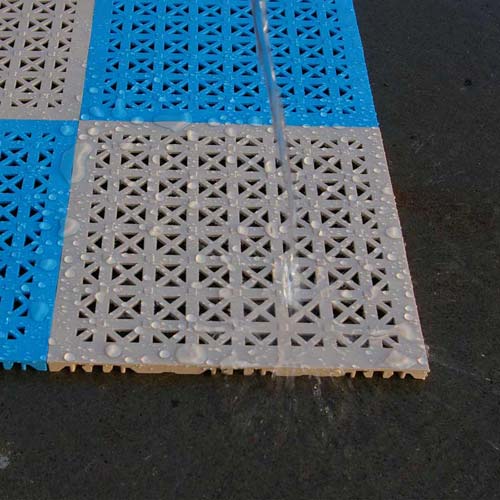 StayLock Tiles
are of the highest quality and work well in virtually any outdoor setting. With an ASTM fall height rating of 20 inches, this product would work well in a playground, splash pad, or other high traffic area. 
Like other modular outdoor tiles, you can use a different color every six feet, and with 5 colors to choose from, the social distancing design possibilities are endless. 
This product is waterproof. It has a non-slip surface and design that allows for water drainage. These tiles will not separate over time thanks to their active locking connector system. This product is made in the USA of durable plastic material. 
5. StayLock Bump Top Colored Floor Tiles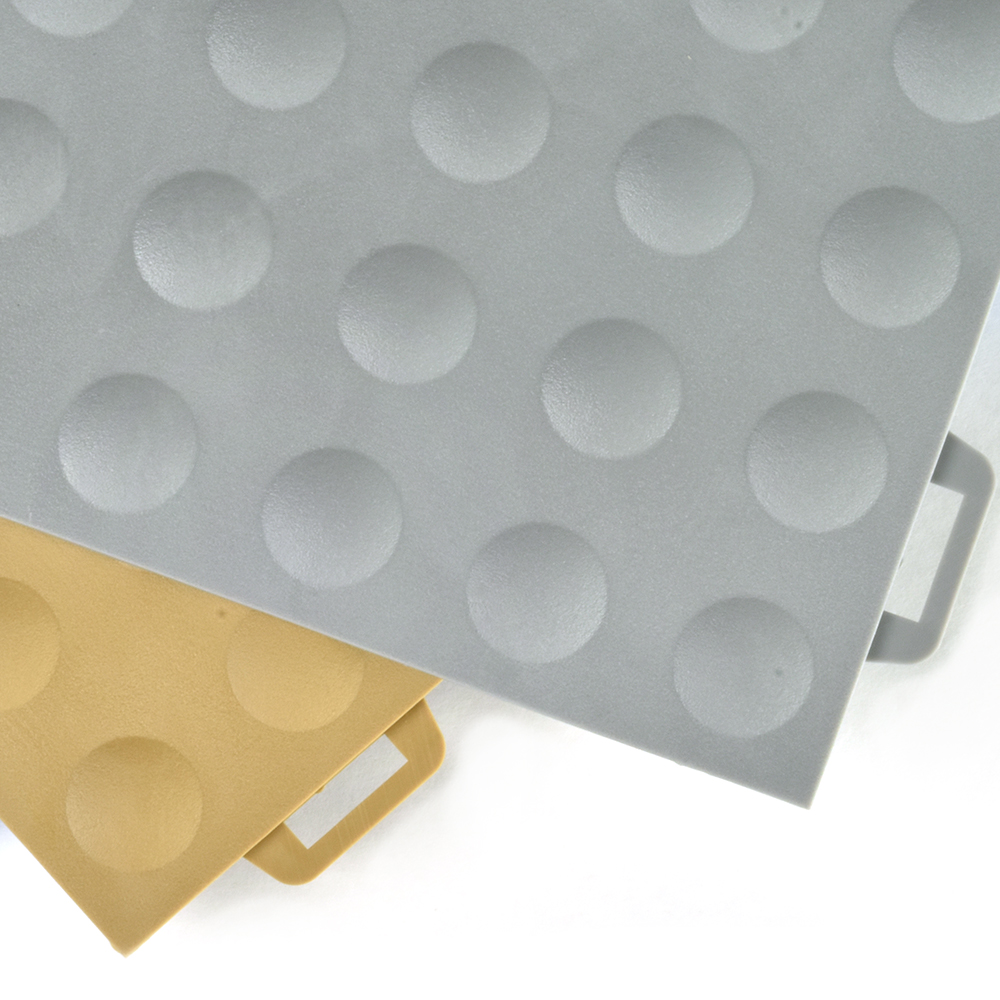 If you are looking for social distancing mats for indoor group fitness settings, this product is perfect. 
This product is durable like rubber, but provides a cushion feel like foam. It is actually
durable PVC tiles
that provides fatigue benefits, is waterproof, and is super easy to clean. 
With its active locking connector system, these tiles fit together tightly and will not separate unintentionally. This tile is made in the USA and comes in 2 attractive colors. So, you can easily design workout areas with 6 or more feet between each individual space - using a different color for each section. 
Greatmats - for all of your Social Distancing Mats and Flooring Needs!
Greatmats features numerous other products that would work well as social distancing mats. From foam puzzle mats to carpet squares and many other options that come in a variety of colors, the choices are virtually endless. Simply reach out to a customer service team member who would be happy to assist you in determining the best options for your project or space. 
Regardless of how you feel about social distancing, providing adequate options and protection for your employees and/or customers will make everyone feel safer. At Greatmats, helping you find the perfect solution is a top priority.