What Are The Best Mats For Rhythmic Gymnastics?
By Lisa Hobbie Created: October, 2021 - Modified: October, 2021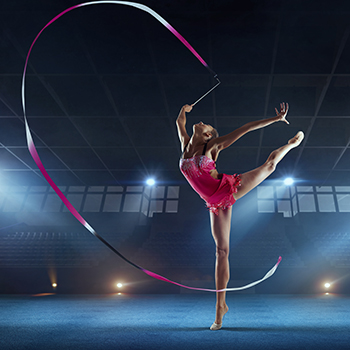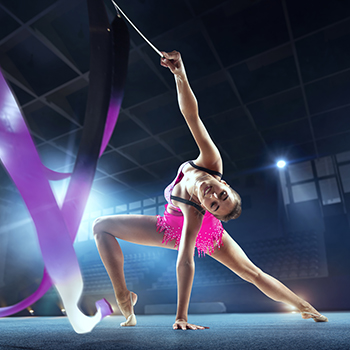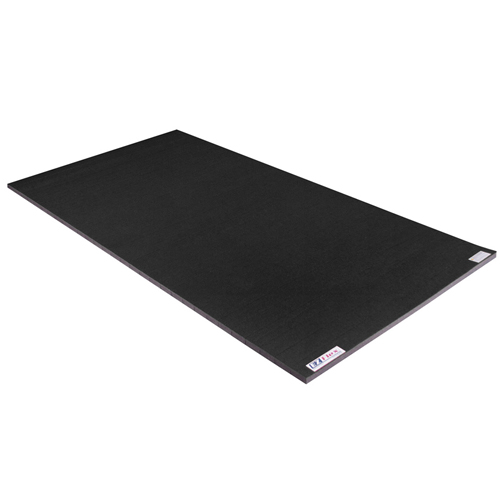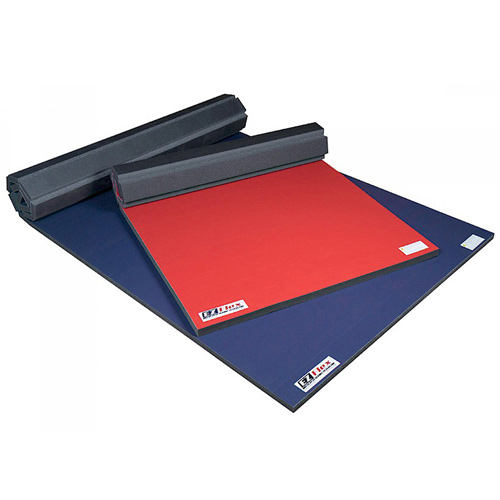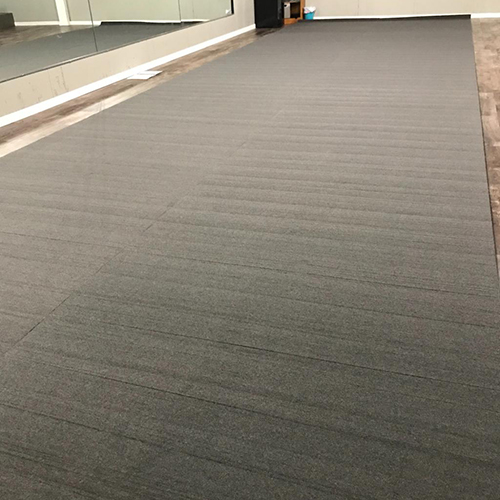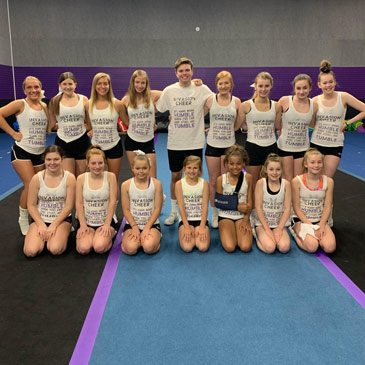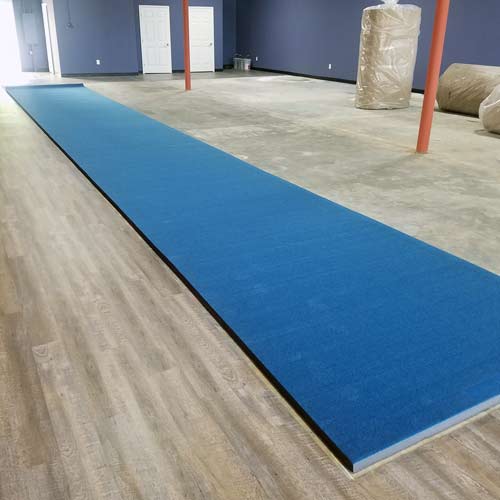 Rhythmic gymnastics incorporates dance and calisthenics with the use of a ball, ribbon, hoop, rope, clubs, or other equipment. It requires strength, flexibility, and coordination.
The olympic team and individual sport requires lots of intense training while wearing leotards and utilizing apparatus manipulation. The very nature of the sport requires a safe and sure footing that will offer freedom of movement combined with protection from falls, shock absorption, and unnecessary fatigue.
Greatmats offers the best mats and adhesives to use for rhythmic gymnastics, with the following 4 products representing some of the best selling and most popular choices:
These are top notch products that deliver exactly what is needed for successful rhythmic gymnastic practice and performance. They are designed to last, and they offer some amazing benefits and features.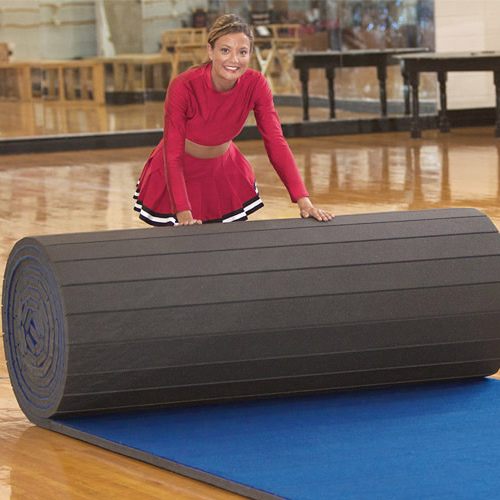 The Cheerleading Mats 6x42 ft x 1-3/8 Inch Flexible Roll is a durable roll topped with needle punch carpet. It measures 42 feet by 6 feet and weighs 125 pounds. It is priced at approximately $745, which works out to be a little less than $3 per square foot.
These mats are made in the USA and are suitable for cheerleading, dance, and rhythmic gymnastics. They are among the most popular roll out mats offered at Greatmats. They come in many different colors, and they can be put together to create a large practice or performance space - with two mats placed next to each other by the width end providing lengths of 13m x 13m.
The mats are extremely robust and attractive, and the convenient roll up design offers flexibility and portability, making it a great choice for practice or performance on the road.
This mat is manufactured to the highest quality assurance standards in the industry, so it will perform perfectly for years without looking worn or discolored. Also, the super durable foam used in these mats allows for constant pounding from tumbles and stunts without losing shape or cushioning.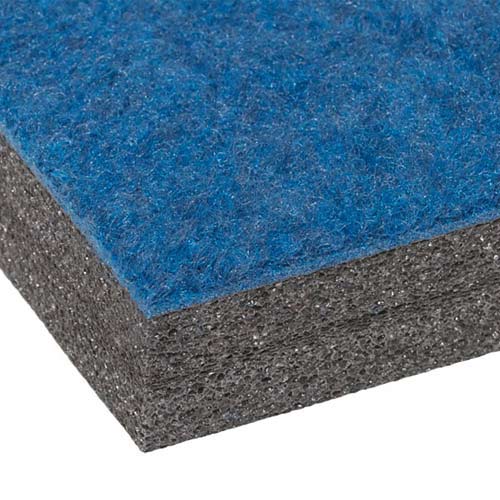 The Cheerleading Mats 6x42 ft x 2 Inch Poly Flexible Roll is also a competition gymnastics or cheer mat that can easily and quickly be rolled out or taped to additional mats for use. Each one weighs 135 pounds and is 2 inches thick, measuring 6 feet by 42 feet. It's priced at approximately $900.00, which equates to about $3.60 per square foot.
These mats offer the perfect amount of cushioning to deliver protection, and because these mats also have a carpeted top, the sting or slap that can sometimes occur when falling on vinyl mats is eliminated.
These commercial grade, professional looking rhythmic gymnastics mats are made in the USA and deliver 252 square feet of coverage. Once unrolled, they stay in place without rolling back up.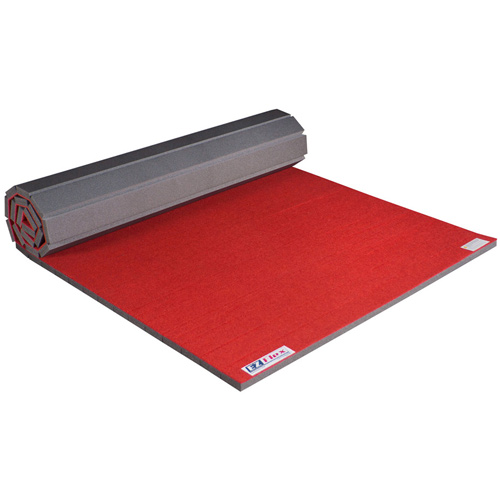 The Home Cheer Mat 5x10 Ft x 1-3/8 Inch is a great option for a home gym or practice space. Much lighter weight and smaller than the professional versions, at 23 pounds, this one is portable.
Made in the USA of high performing foam, this product is perfect for traveling rhythmic gymnastics events or home use, and it can be used alone or joined with additional mats for a larger usable space. It's priced at about $265.00, which works out to be about $5.30 per square foot.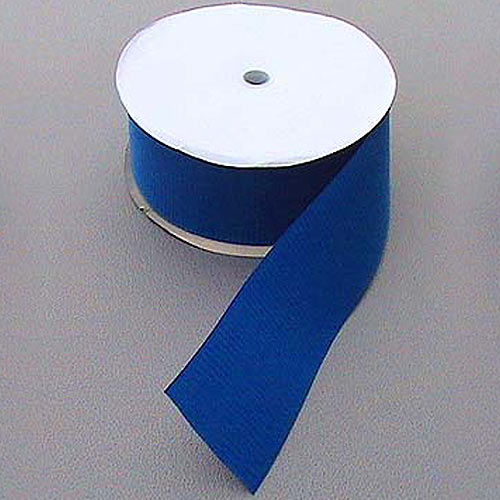 Gmats Cheer Mats Connect Strips 75 Ft Blue 4 Inch is the tape to use to join the 3 different types of roll out mats together.
These 75 feet long, 4 inch wide strips of adhesive are easy to cut to length for a simple installation process. They are blue with hook connectors for joining mat sections together to create a large practice or performance space. Each roll of strips is priced at about $45.00.
Greatmats - For The Best Mats For Rhythmic Gymnastics
Greatmats offers a wide variety of mat varieties that are simple to use and install. The products highlighted have been designed and weighted for professional, home, high school, and/or university practice and competition floors, and they are made in the USA.
If you have questions about these products, reach out to the Greatmats' team. They can provide you with all of the information you need to decide which product is the right one for your practice. If needed, they can also send you samples, assist with ordering, and so much more.
When you're ready to purchase flooring, let Greatmats go to work for you. With the best quality, service, and pricing anywhere, you can be confident in your purchase, regardless of the specific product you choose.