What Are The Best Mats For Russian Martial Arts?
By Lisa Hobbie Created: November, 2021 - Modified: November, 2021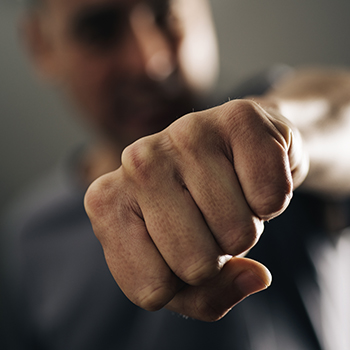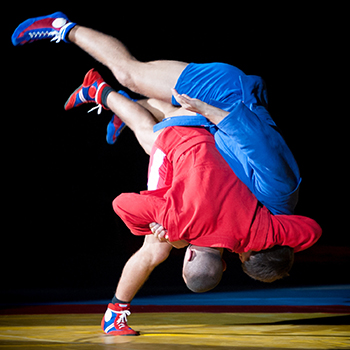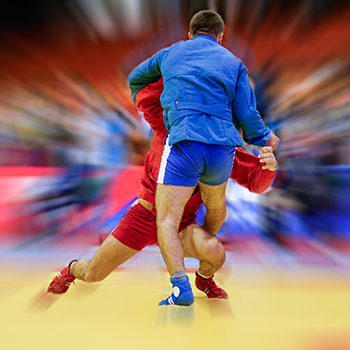 Russian martial arts, including buza, sambo, ARB, Systema, and mixed martial arts, combines hand-to-hand bare knuckle boxing, grappling, striking, and weapons combat training.
Russian martial arts mats must be strong enough to endure the occasional weapon drop, so they must not be quick and easy to tear or puncture. They should offer protection from a fight related fall or throw down, and they should soften the blow from a skin slap or body slam.
Greatmats offers a wide variety of martial art mats, with the following 4 being the best for Russian martial arts:
These 4 products are easy to install, durable, and a breeze to maintain. They will endure the rough and tough training involved with Russian martial arts, and they are versatile enough to be used for multiple activities. Whether training in a professional dojo or developing skills by watching YouTube videos in a home gym, any of these products would perfectly suit you.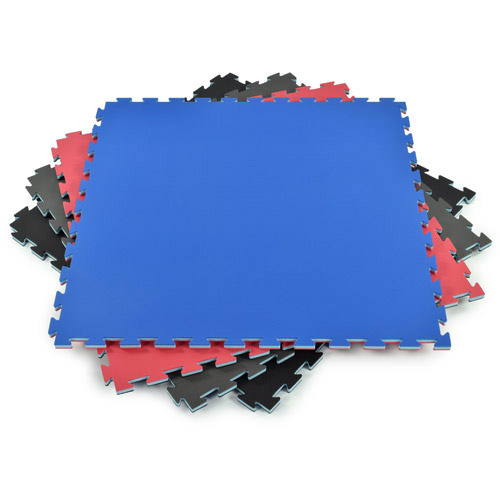 20mm Pro Martial Arts Mats are 20mm thick cushioned mats that offer a durable surface on which to practice martial arts. Made of EVA foam, the mats deliver a sure footing on which to practice intense moves and jumps while still offering a level of soft protection to enhance safety.
These scuff resistant martial arts mats are suitable for use with shoes and boots, and they have a thatch texturing for extra durability and traction. They feature coloring on both sides, and they are waterproof, lead free, and latex free.
These mats are perfect for commercial gyms and studios, as they meet class 2 fire ratings for facilities where sprinklers are present. If weapons are dropped repeatedly during striking and weapons training, the mats may suffer slight damage, but that would not impact their ability to offer a sure, reliable footing.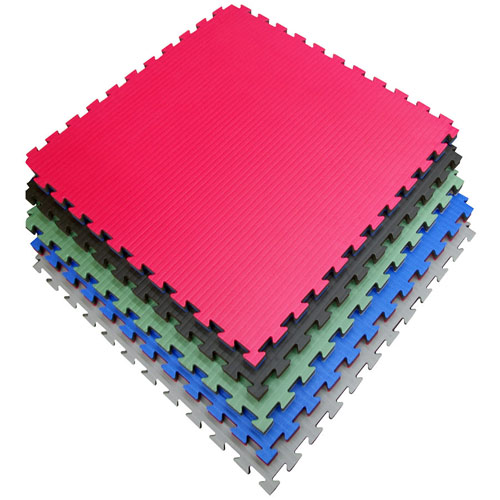 Grappling MMA Mats are commercial grade interlocking mats that are waterproof, non-absorbent, and very easy to clean. They are latex and lead free, and they are suitable for a multitude of applications where a 4 foot ASTM fall height rating would be appreciated.
These mats are a breeze to assemble without tape or adhesive, and the dimensions of these mats make them a great choice for a wall-to-wall or island installations, whether permanent or temporary.
With many double-sided color combos and ease of an interlocking puzzle style installation, the mats create a look and feel to your martial arts floor that is unique to your space. Your athletes will appreciate the no burn tatami top, which prevents surface skin burns and rubs. The EVA foam helps to absorb the shock from tumbles and falls, and the MMA mats can be cleaned with a vacuum, towel, damp mop, or sponge.
While one of the best product to protect against severe injury from falls, it will be the most susceptible to cosmetic damage from shoes or weapons.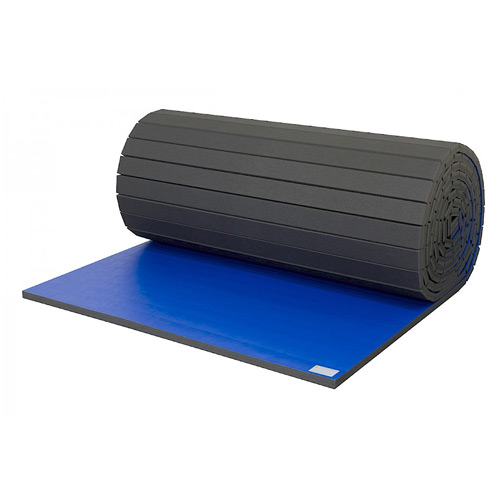 Vinyl topped Roll Out Mats are 2.0 inch thick mats that are 6 feet wide and available in any roll length you want over 18 linear feet. It's suitable for use with shoes, boots, or bare feet.
This particular Russian martial arts mat is ideal for a variety of practices, making it a super versatile mat to have in your arsenal. It's ASTM impact rated and available in tatami or smooth surface texture with a 24 oz. top vinyl material designed for years of use.
These mats feature extensive flame lamination and water jet cutting. The quality and value offered in this roll out mat include a 5 year warranty against manufacturer and material defects. This mat's quality control standards are among the industry's most stringent.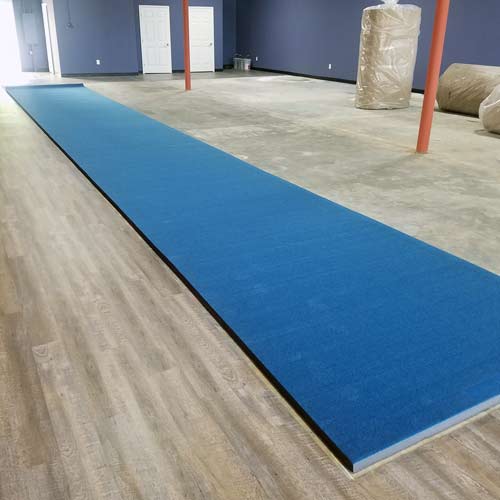 Carpet Topped Roll Out Mats are best known for their ability to take away that slap you feel when being thrown to a smoother, low profile mat. They are also the most resistant to damage from shoes or weapons training and provide the warmest surface for those training in colder climates.
With this type of flooring for martial arts, however, there is also the biggest risk of skin burn if training barefoot or grappling. Carpet topped martial arts mats are also not designed for use where significant water is present as they can absorb liquids.
Greatmats - For The Best Mats For Russian & All Types Of Martial Arts
When practicing Russian and other styles of martial arts, many aspects play an important role in the athlete's success, from strength and determination to discipline and motivation. One thing that can really impact a student's ability to advance in their practice is the quality of the martial arts mat he or she is training on.
The martial arts mats highlighted here are among some of the best for those practicing all types of martial arts with the use of sticks and other weapons. They are well made and have the ability to withstand a lot of use and abuse. They are versatile, durable, and made to last.
If you have questions about any of the featured mats, need more product information, or want help deciding which mat is the perfect one for you and your practice, just reach out to the staff at Greatmats. They are ready to help you make the perfect choice for your martial arts space - one that you can be confident in for years. Regardless of which product you choose, you can't go wrong when it comes from Greatmats.