What is the Best Man Cave Flooring?
By Lisa Hobbie Created: May, 2020 - Modified: July, 2021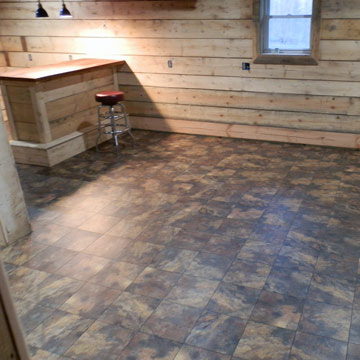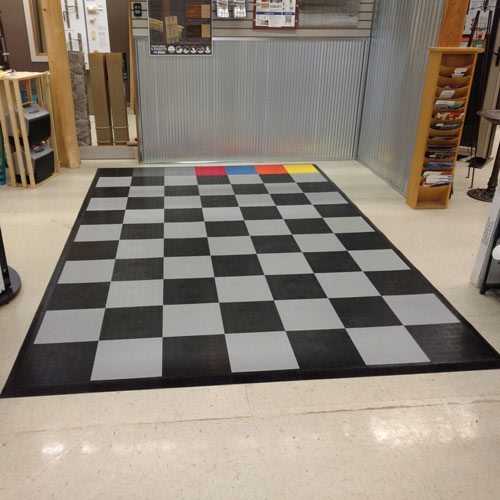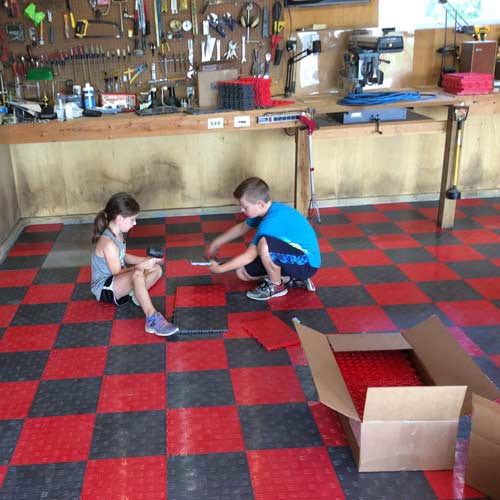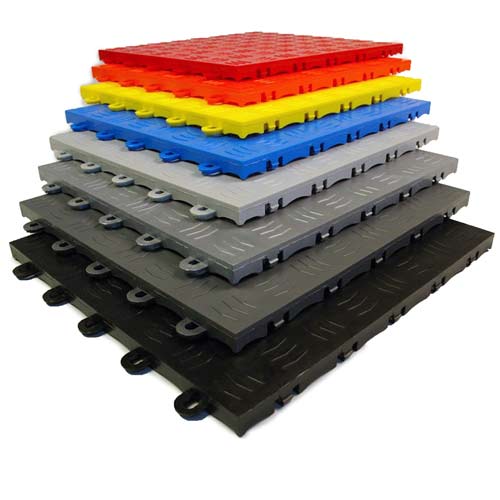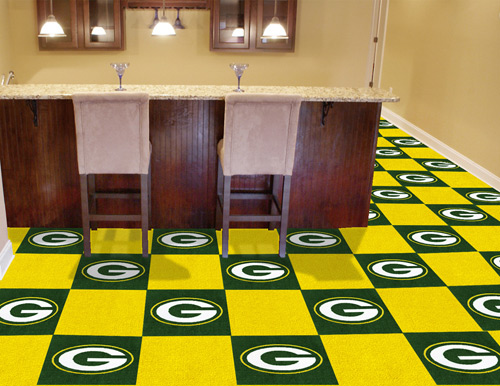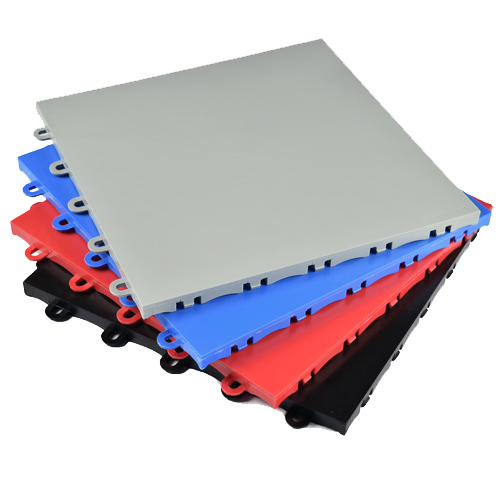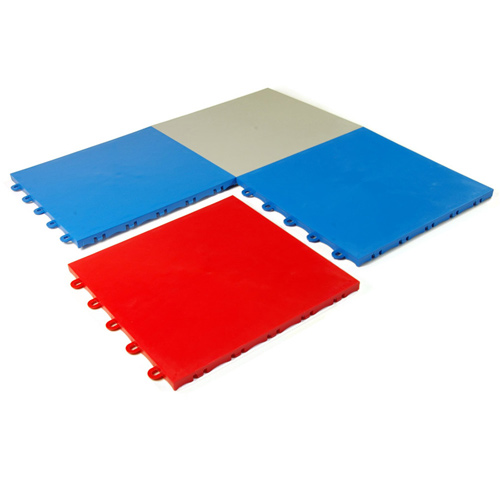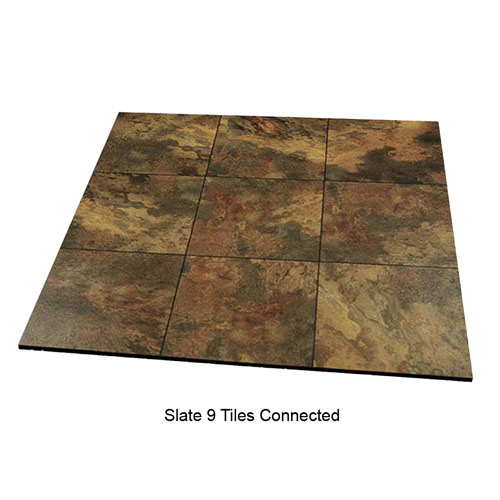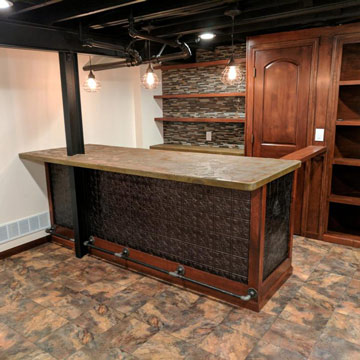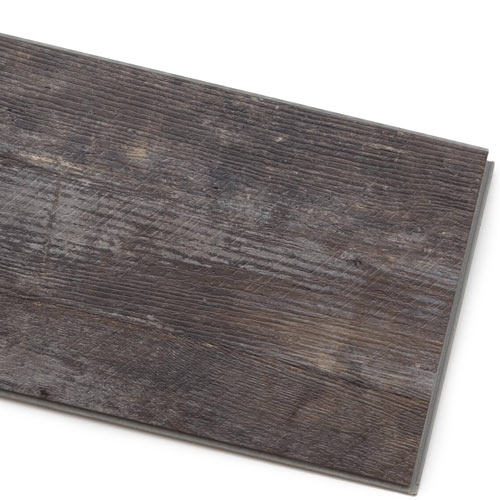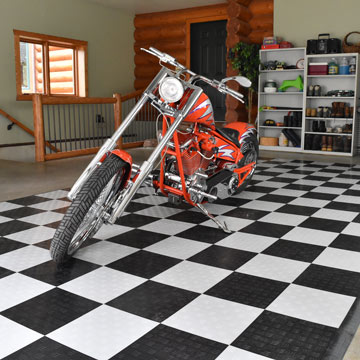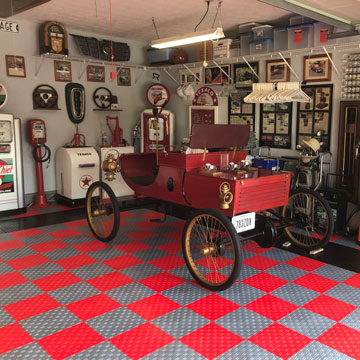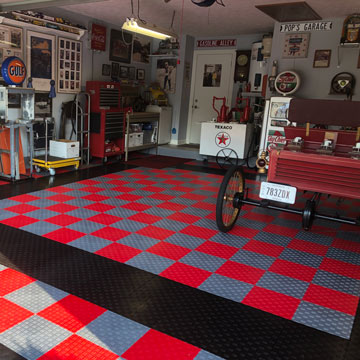 A man cave. A lot of men have them. Most men want them. Whatever boat you're in, you likely agree that they're cool. Having an area of the home away from everyone else where you can relax, pursue hobbies, entertain buddies, watch sports, play video games, and putz away at projects is something that many men desire. Not only is this space a great way to decompress, it's also a fun way to get creative by personalizing it with the right furniture, paint color, pool and other game table, sports memorabilia, bar, fridge, and man cave flooring.
In terms of man cave flooring, Greatmats has so many options available. Whether a manspace will be a room in the main part of the house, in a garage or shed, or, in the basement, there are numerous flooring solutions that would work perfectly. 
Here's our list of top 5 Best Man Cave Flooring:
1. Sports Carpet Tiles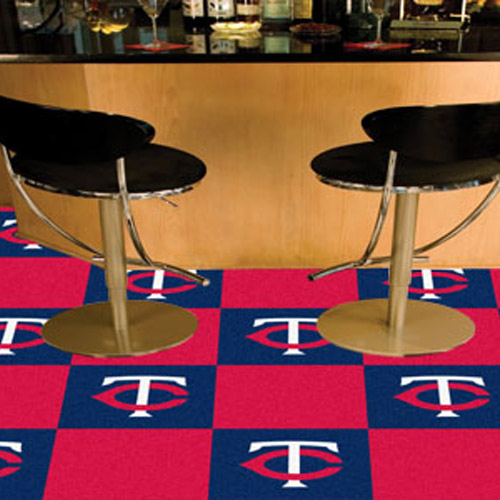 Are you a big sports fan?! If so, maybe you want to install
Sports Carpet Tiles
featuring your favorite basketball, football, or baseball team! 
This manland flooring option features brilliantly colored tiles that look great in any room, and come in cartons of logo tiles and accent tiles - giving you everything you need for an awesome, officially licensed floor. Each case of 18x18 inch tile covers 45 square feet, and they are easy to transport and work well in spaces of all sizes. Double-sided, self-adhesive strips are included with the tiles to be able to simply attach them to your concrete or other subfloor. 
They are fast and easy to install with no under padding required, and they are backed by a 1-year manufacturer's warranty! Carpet tiles combine support, cushion, and noise reduction, and they are durable, stain resistant, and comfortable.  
2. Garage Floor Tile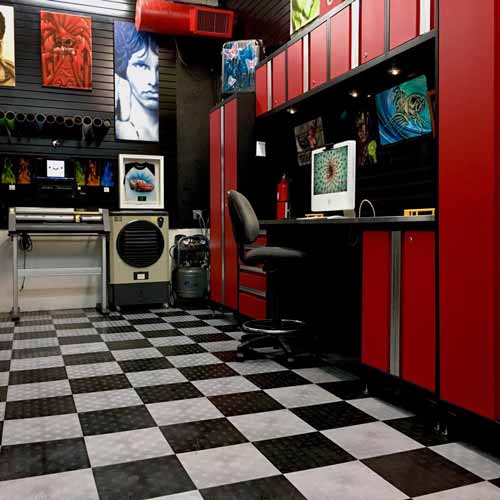 For an extremely durable and versatile mantuary flooring option that can take extreme weight, use, and abuse from just about everything, a
garage floor tile
in the diamond option would be a great selection.   
This tile is made in the USA from virgin material, and will not sink or divot like many others on the market. It is rated for 10,000 pounds making it suitable for even the heaviest furniture and appliances, tools, games, and other things that may be part of a man cave. It features a tight fitting snap together connector system, and it comes in many colors.   
If you want a floor that is rough and tough and appealing to those guys who want their man cave to have a mechanical feel, this option is ideal.  
3. Court Floor Tile
Perhaps you are looking for man cave flooring that is suitable for actually playing sports. If so, this
snap together modular court floor tile
is a great option. This tight fitting athletic sports flooring is very easy to disassemble for repeated installations. It is designed for 10,000 pounds per square foot of static load, so it can certainly withstand even the heaviest of furniture and other items in the man cave. Available in volleyball and basketball options with the ability to paint lines, this man cave flooring is one of the best ideas for the extreme sport playing fanatic.  
4. Max Tile Raised Floor
Many guys choose to turn a portion of their basement into a man cave. If this is something you're considering, a
Max Tile Raised Floor
is among the best in man cave flooring ideas. Not only does this vinyl laminate flooring look really nice, it performs amazingly in a basement environment, because it allows for air circulation beneath it. These tiles are designed to prevent mildew and mold as they will not trap moisture. This natural circulation promotes a dry, healthy environment. 
This flooring is available in a variety of designer patterns, and the top features a UV protective coating and wear layer that will prevent scratches and divots. This man cave flooring will not need refinishing or maintenance, and will provide years of quality in your space. 
5. LVT Plank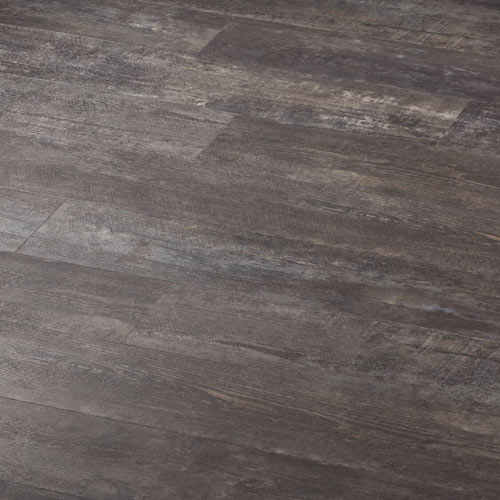 Maybe you like the rustic look of barn wood for the man cave. If so,
LVT plank
man cave flooring is an extremely popular choice right now. This is an affordable and attractive option that has so many great features. 
It is actually a thick vinyl plank that looks like real wood; it does not look cheap. Whether you like a light color or something richer, this flooring is perfect. It has a patented grip layer backing and is slip resistant. It resists mold and mildew and features a water and dirt tight surface. It is designed to perform well in high traffic areas, and it is easy to clean by using a vacuum or dust mop and damp mop as needed. 
Choose Greatmats
In addition to the suggestions mentioned, Greatmats has numerous options that would work well for man cave flooring. Various styles of tiles, rubber floors, foam mat varieties, and more - something to suit anyone's needs and design preferences of color, pricing, materials, and sizing - all available at Greatmats. With years of serving families and business and countless satisfied customers under their belt, trust Greatmats to help you select the perfect man cave flooring for your space.