What Is The Best Laminate Flooring For Basements?
By Lisa Hobbie Created: December, 2020 - Modified: March, 2021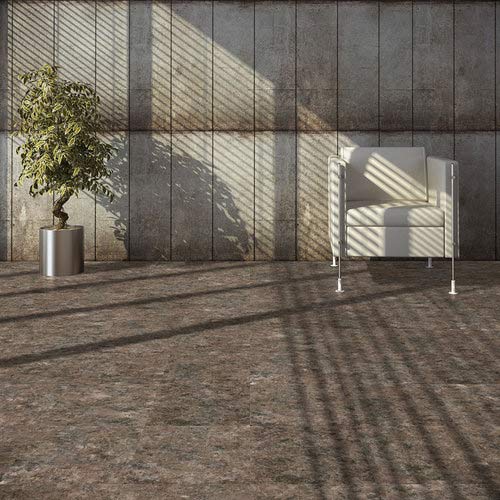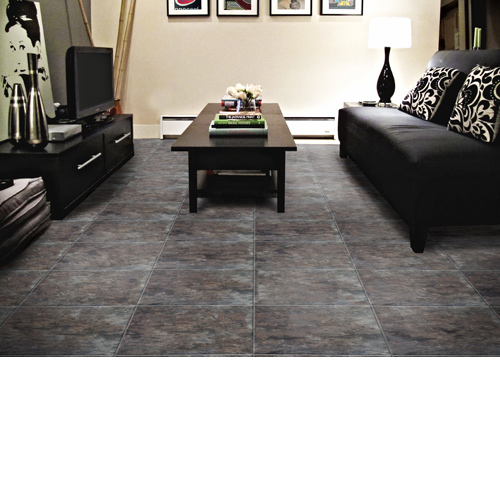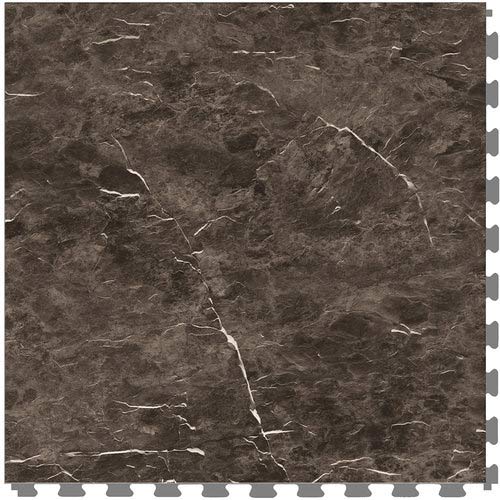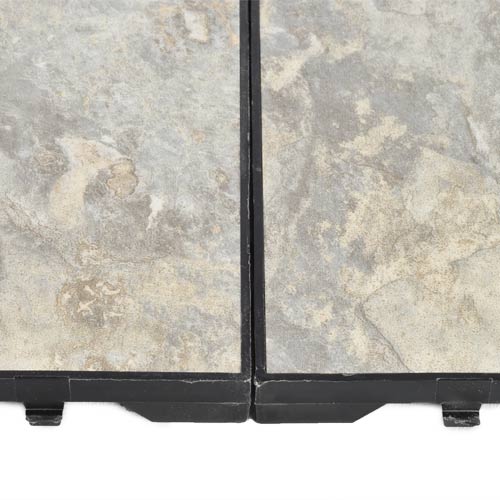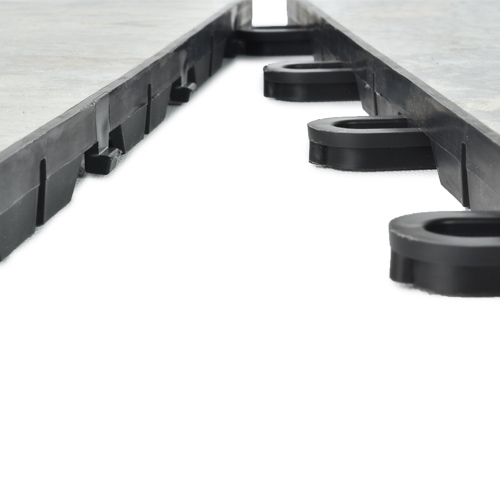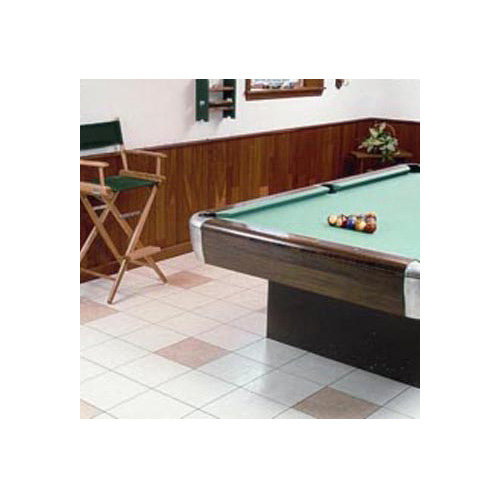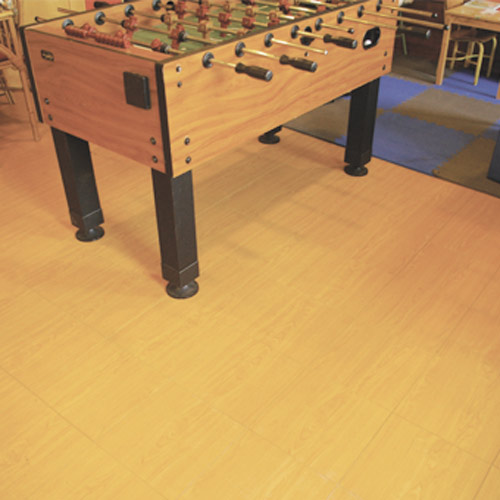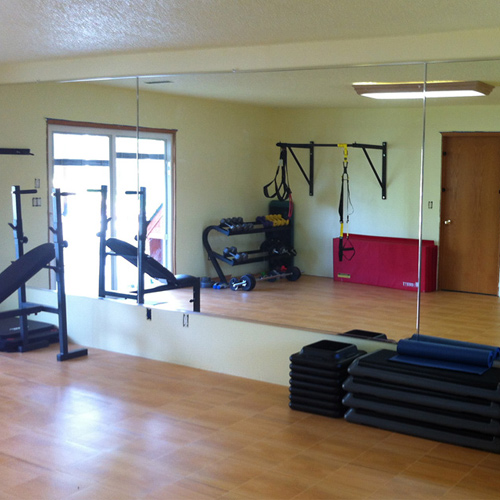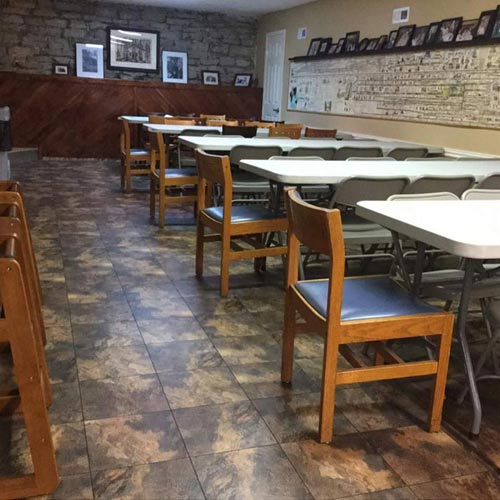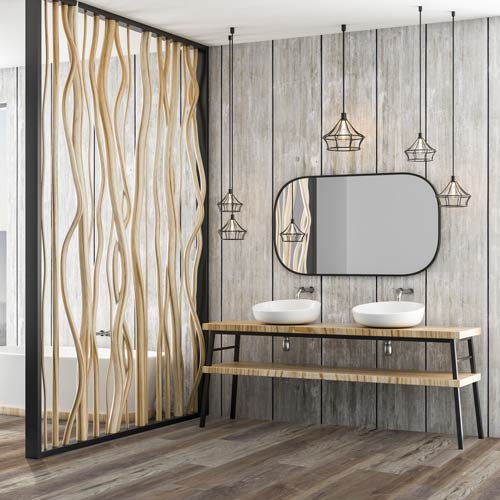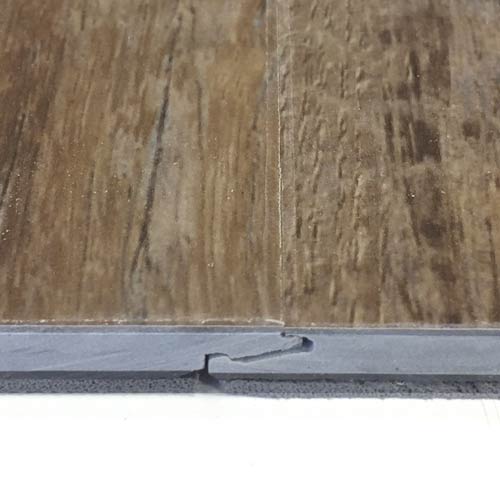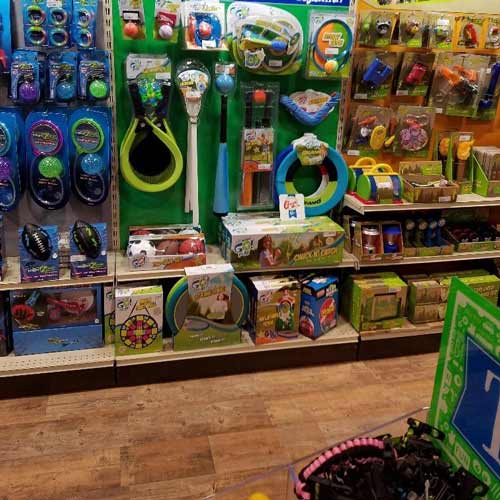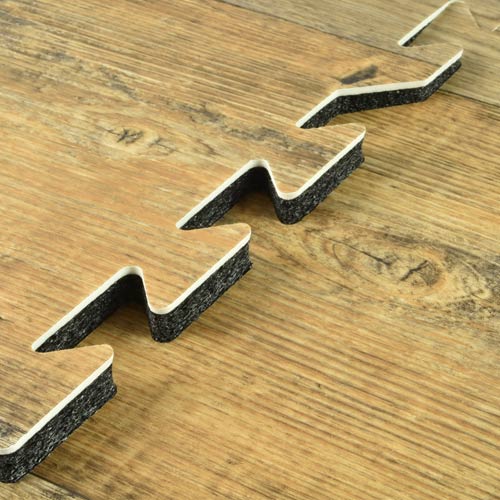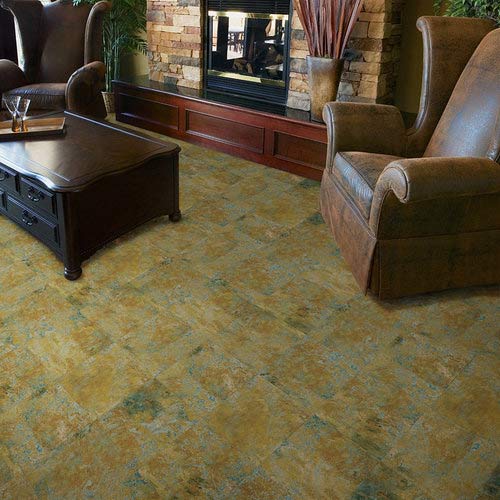 Choosing the best flooring solution for your basement may feel like an overwhelming task. If your basement tends to be cold, you may want to select a product that provides thermal benefits. If your basement tends to be damp, you will want to select flooring that is non absorbent and waterproof. 
The flooring you select will also likely depend on what the basement space will be used for; for example, one flooring solution would work well in a gym vs. another that would work well in a living room. Among the many top notch flooring solutions that are available at Greatmats is a good selection of laminate flooring for basement settings, all of which are available at an affordable cost without needing a special underlayment. 
Raised Modular Flooring for Basements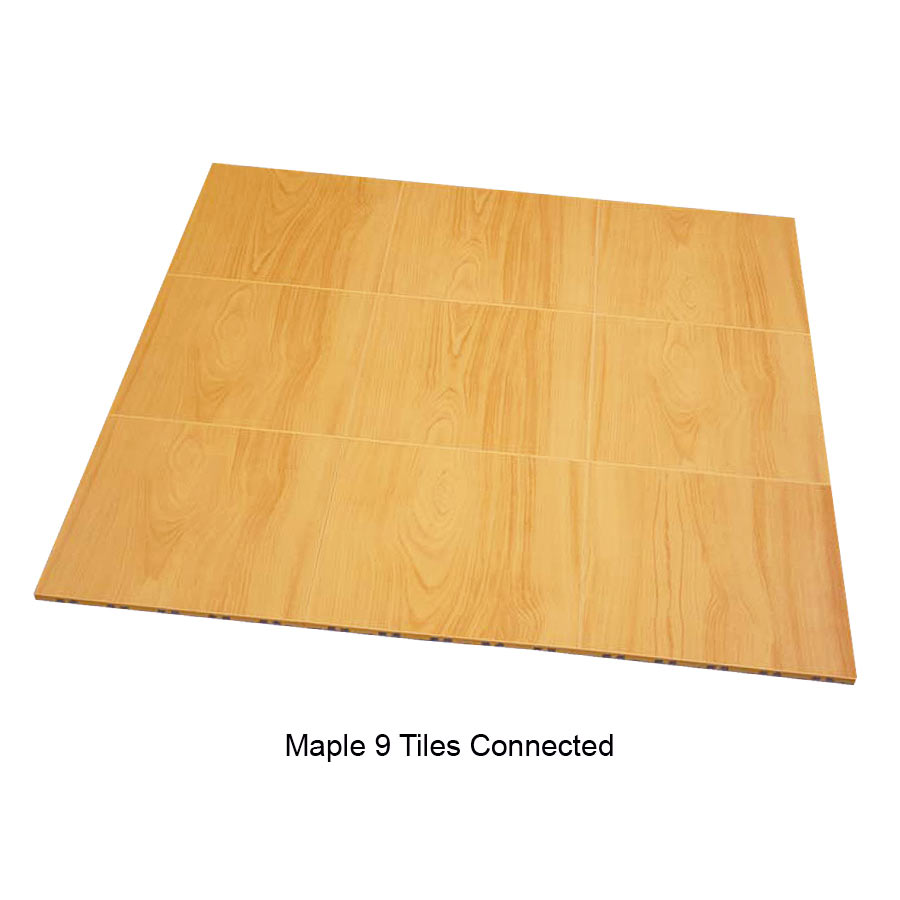 Max Raised Floor Tile
is simply perfect for a basement space. 
This laminate flooring for basement rooms is very attractive, affordable, and dependable. It is designed to perform well in home or commercial settings, as it is made from the highest quality materials available on the market. 
Because of its raised design, this flooring solution is ideal in damp environments as it allows for water to flow and drain underneath. This prevents mildew, mold, and bacterial growth - an important feature when considering basement flooring. This laminate flooring for basement spaces can easily be installed over any subfloor like concrete, or, one that's old and somewhat uneven. It really provides the best value in terms of waterproof flooring. With many beautiful wood designs to choose from and a UV protective coating, this scratch and wear resistant floating floor will enhance the overall appearance of your basement without needing to be constantly maintained or refinished, and a finished border system is available for a rich, polished finish. 
TileFlex Floor Tiles
Choosing a faux wood or stone tile laminate flooring for basement rooms is an excellent choice for numerous reasons. 
The attractive
TileFlex flooring product
will never need refinishing as it's designed for foot traffic and furniture. With this product, you can easily achieve the look of traditional hardwood at a fraction of the price. 
Unlike wood, though, this flooring is a waterproof, raised tile that provides underside air and water flow, preventing the growth of mold and mildew. It requires little to no maintenance, and it is very easy to keep clean. The modular design provides a no glue install over a flat surface, and it is available in a variety of designer finishes and colors. It may be used in a portable or permanent basement setting. 
Basement & Portable Event Floor Tile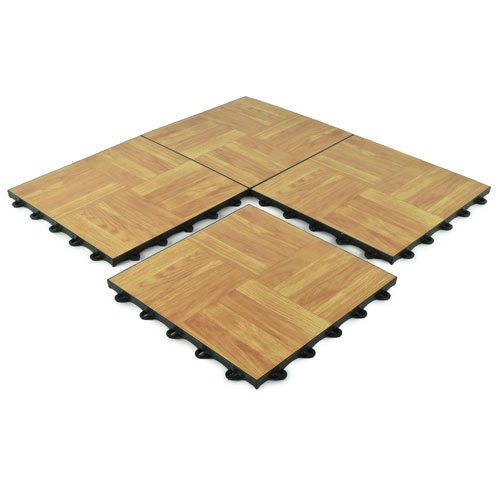 If you're looking for laminate flooring for basement spaces that you can easily install and remove, this is it. These temporary
laminate floor tiles
are 12x12 inches with a simple snap together connection installation process. 
The tiles are waterproof and durable with many wood grain options available. The raised modular base creates a space layer that allows for drainage and air flow beneath the tile, and the vinyl top surface will never need to be refinished or resurfaced. This flooring is lightweight and easy to handle, and it can easily be placed over any hard, flat surface. There are even ramped borders available for a safe and impressive look. 
Rustic Wood Grain Foam Tiles for Basement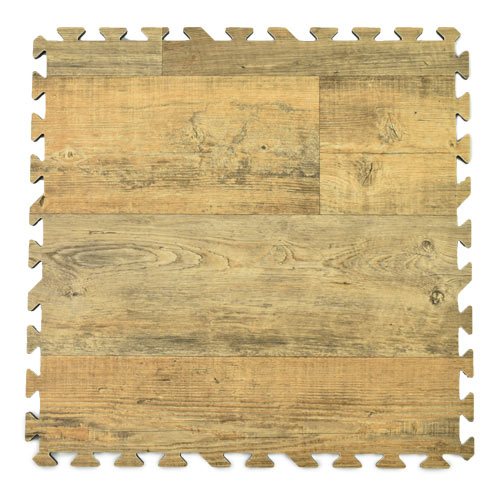 A laminate flooring perfect for basement settings where you will spend a lot of time standing is the
interlocking rustic wood grain foam tile
. This product is topped with vinyl and made of a foam core, providing anti-fatigue cushioning. 
It works well in below ground settings, as it is waterproof and non-absorbent. It's very lightweight and portable and easy to install without adhesive. Its unique, rustic wood grain finish makes it among the most attractive options available for your basement if you want foam flooring. 
HomeStyle Stone Series Plastic and Vinyl Floor Tiles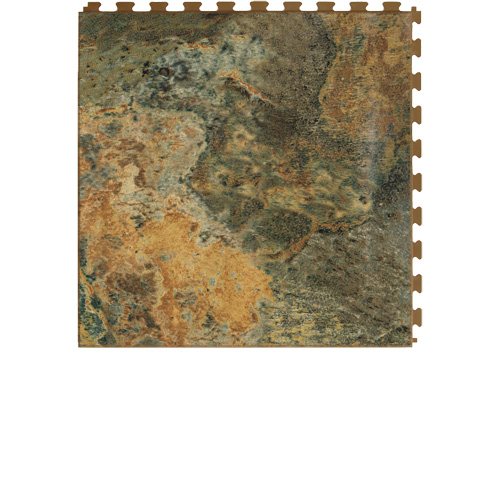 Perhaps, you are interested in a laminate basement flooring product that presents a rich stone appearance. If so, the
HomeStyle Stone Series flooring
is an attractive one that features a hidden interlocking tile design. 
It is available in numerous designer colors and a durable, vinyl top surface texture that feels cozy and warm under foot. It is a super comfortable basement flooring option that can be installed over old and uneven subfloors or carpet, and it is simple to uplift and relay. These tiles are simple to clean with a vacuum or damp mop. 
Cottage Tour SPC Laminate Plank Flooring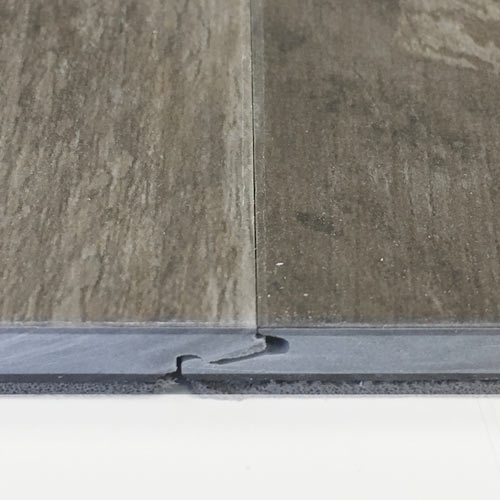 One of the most attractive laminate flooring for basement settings is the
Cottage Tour Stone Plastic Composite flooring
. This faux wood is farmhouse inspired, Floorscore certified, with a watershield core. It is phthalate free and features a sound control underlayment and beveled edges. 
This product has reclaimed wood graphics and is available in stunning shades of brown and gray. It will look and perform well for many years with its rigid core technology, waterproof benefits, and 35-year residential warranty. 
Greatmats for Laminate Flooring for Basement
Greatmats specializes in many types of flooring products, with laminate flooring options for basements being among the most popular choices. Aside from the products highlighted, Greatmats offers many other options - from vinyl planks and foam tiles, as well as other laminate options, with something for virtually any space and preference. 
From quality products, top notch service, and outstanding value, Greatmats offers the best.