What's The Best Flooring For A Guinea Pig Run? Indoor And Outdoor
By Paige Cerulli Created: August, 2021 - Modified: November, 2023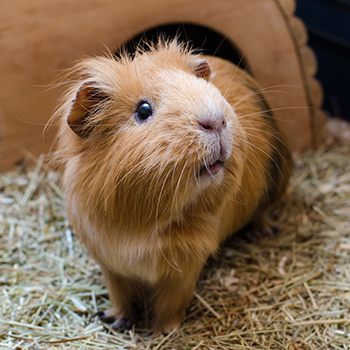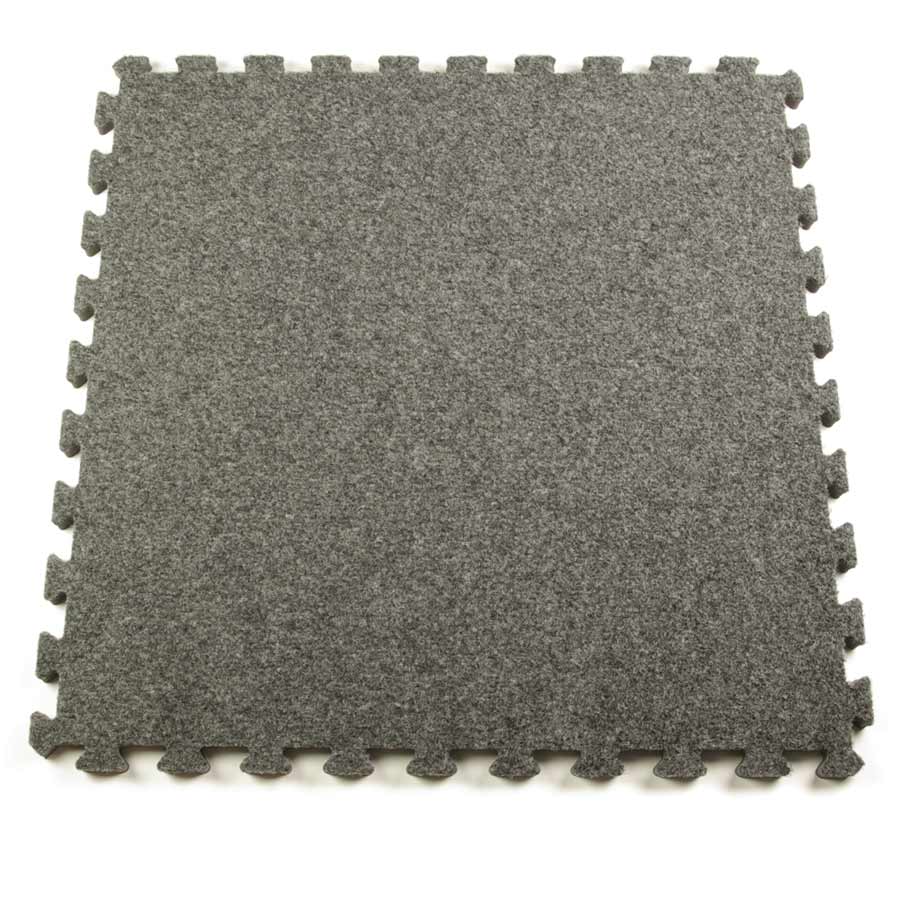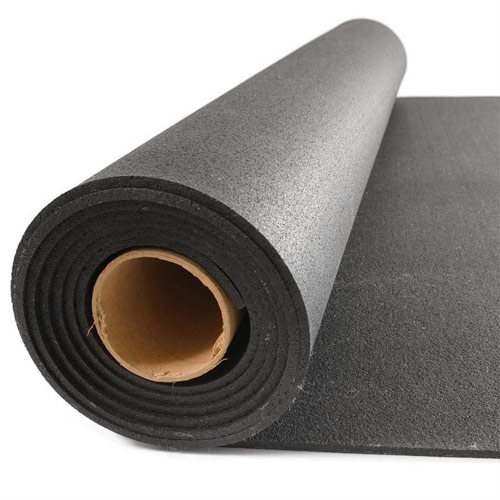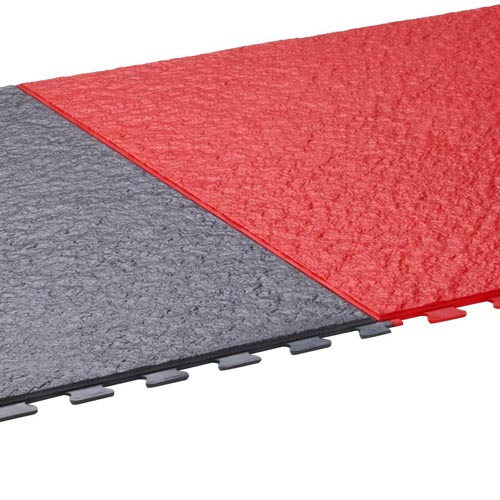 A guinea pig run is an essential space that can contribute to your pet's health and entertainment. But to make the most of this space, you need to choose the right flooring for guinea pig run areas. At Greatmats, we have ideal options for both indoor and outdoor use.
Why You Need a Guinea Pig Run
Providing your guinea pig with a run area can help to keep him happy and healthy. A run gives your piggy a chance to spend time out of his cage, and it gives him extra space to move around and explore.
To create a run, you'll need a pen. You can purchase guinea pig-specific pens online, or most dog and puppy pens will also suffice.
If you'll be installing the pen outside, then a predator-proof pen with a top and bottom is essential. Make sure the space is fully enclosed and secure, and that it has a heavy-duty wire predator-proof door.
Next, you'll need to choose the flooring that's right for the space. The flooring will contribute to your pet's health and comfort, and it will also make the pen easy for you to clean.
Your flooring choice matters greatly, so take your time finding the right product. Whether you're creating an outdoor or indoor pen, you'll find plenty of flooring options at Greatmats.
Ideal Qualities for Indoor Guinea Pig Run Flooring
When choosing flooring for an indoor run, look for an easy DIY installation. Interlocking flooring tiles are ideal because they usually require no adhesive, so they can be removed, reinstalled, and even relocated.
Interlocking tiles are also ideal for guinea pigs because you can replace just one or two tiles if they become worn – or if your pet decides to taste-test them. This is a much more affordable option then investing in a large roll of flooring, which might need to be replaced entirety.
Flooring that creates an ideal traction surface for your guinea pig is also important. You'll want to avoid slick surfaces and look for something that's lightly textured, so your pet can move around easily.
Even though the flooring will be indoors, waterproof properties are also important, in case of pee accidents. A floor that's easy to clean will save you time and make it easier to care for your pet.
Indoor Quality Pet Run Flooring Options
Royal Interlocking Carpet Tile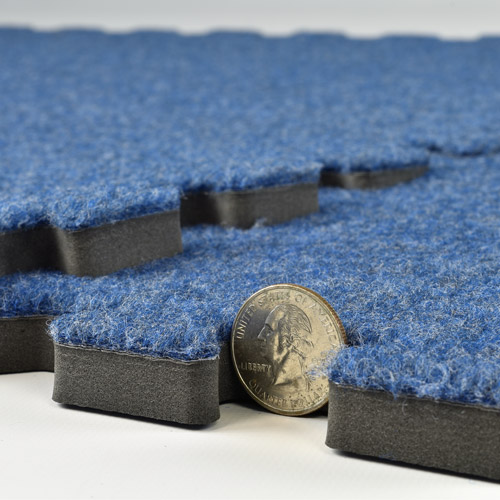 The Royal Interlocking Carpet Tile features a carpeted texture that will be comfortable for your guinea pig. These tiles are lightweight and portable, and they're easy to install.
The tiles are waterproof, odor proof and stain resistant, so they're ideal for use with your pet who may be a little bit messy. They also have anti-fatigue and insulation properties that can help to create an ideal environment for your guinea pig.
PVC Slate Floor Tiles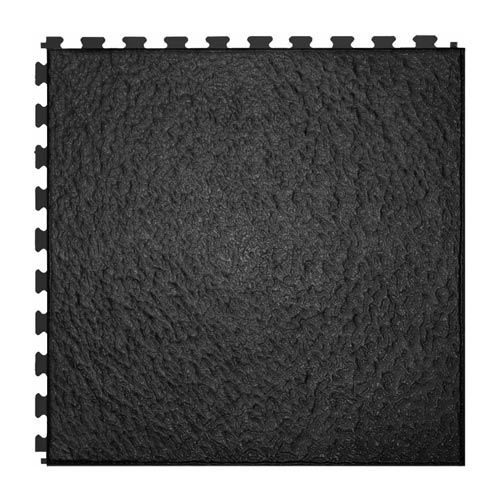 The Slate Floor Tile is durable and stain resistant, ensuring it will retain its appearance even with wear and tear. It has antibacterial properties that can help to keep your pet healthy, and its slip-resistant surface will let your pig move about easily.
This flooring can be installed over a hard, flat surface and its hidden interlock design prevents the tiles from separating. And the slate textured surface helps provide traction.
SupraTile 5.5 mm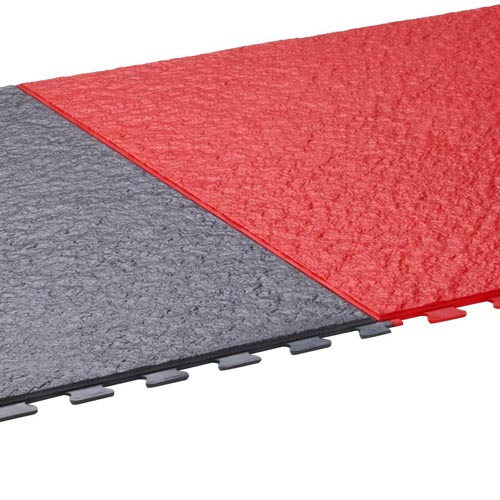 The SupraTile is available with multiple textures, including slate, so you can choose the one that provides your guinea pig with just the right amount of traction. It's resistant to mold and mildew, as well as to moisture and abrasions, providing your pet with a safe and healthy environment.
These tiles can be dry laid and they're easy to install and remove if needed.
Rubber Flooring Rolls ¼ Inch 4x10 Ft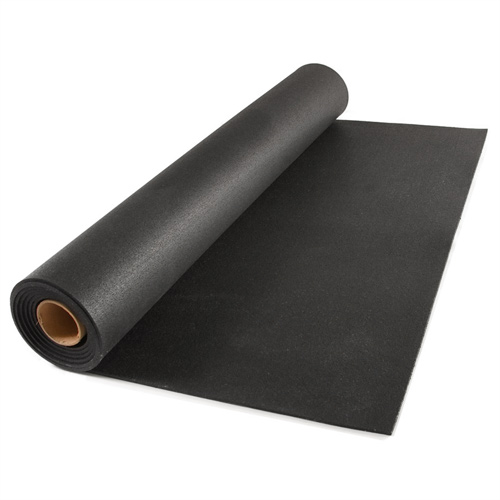 Rubber Flooring Rolls are a great way to quickly cover a larger area. You can easily roll them up and store them away when they're not needed, so it's easy to move your guinea pig's pen around.
These rolls are highly durable, so if your guinea pig decides to try to eat them, they can easily withstand some gnawing. They're also easy to clean.
The rubber material provides excellent traction and comfort and is easy to clean with a damp mop.
Ideal Qualities for Outdoor Guinea Pig Run Flooring
When you're choosing outdoor flooring for guinea pig run areas, it's still important to look for a product that's durable, that provides traction, and that's easy to clean.
But outdoor flooring also needs to be able to withstand the elements, including temperature extremes and UV rays.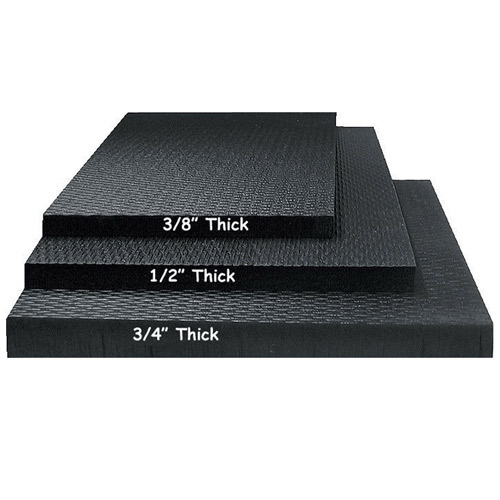 Our Horse Stall Mats 4x6 Ft x ½ Inch stand up well for outdoor use. Each mat is completely non-absorbent, so it's easy to clean them.
These mats provide excellent traction. They also have antibacterial and antifungal properties to help create a safe environment for your pet.
One mat will easily cover a large area, and might be enough for the entire run. The mats are made of recycled content and are a durable, economical flooring choice for your pet.
If you have questions about the right flooring for your guinea pig, don't hesitate to contact the Greatmats customer service team. Our product experts can give you additional information about products, quotes, and more.