What Is The Best Hallway Flooring?
By Lisa Hobbie Created: August, 2020 - Modified: August, 2020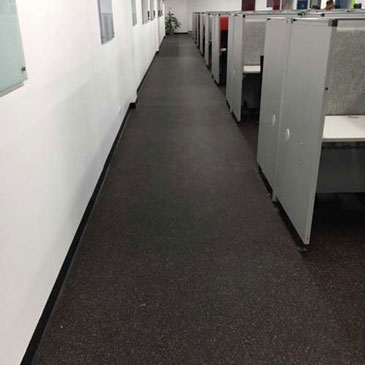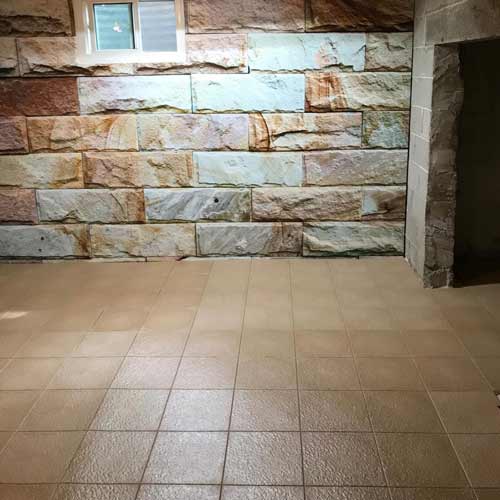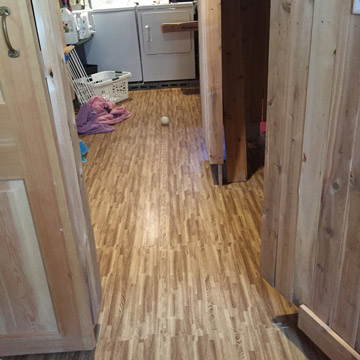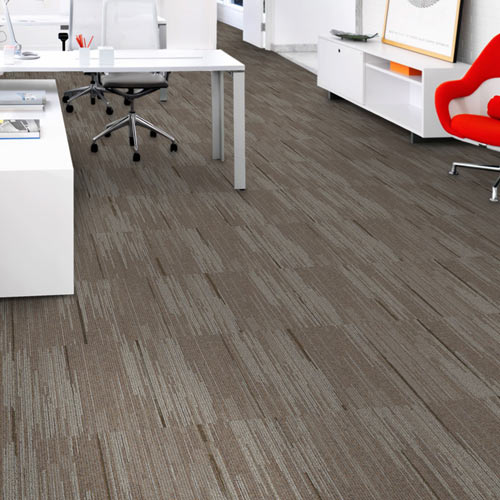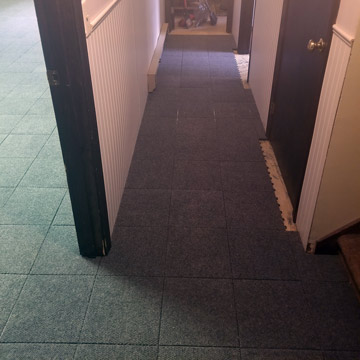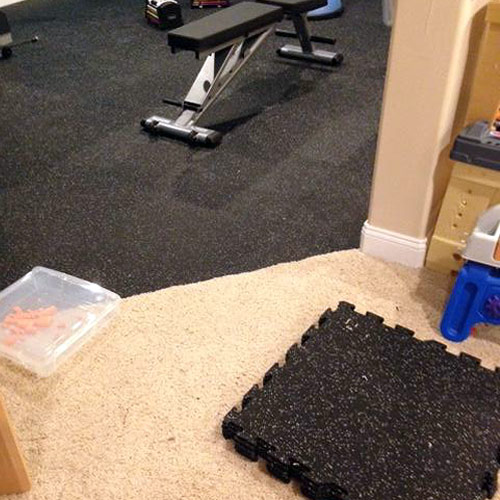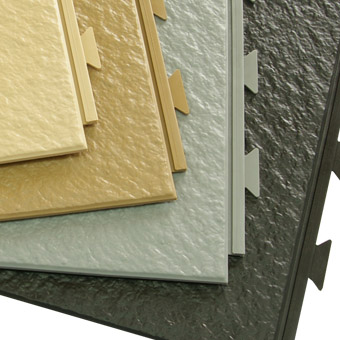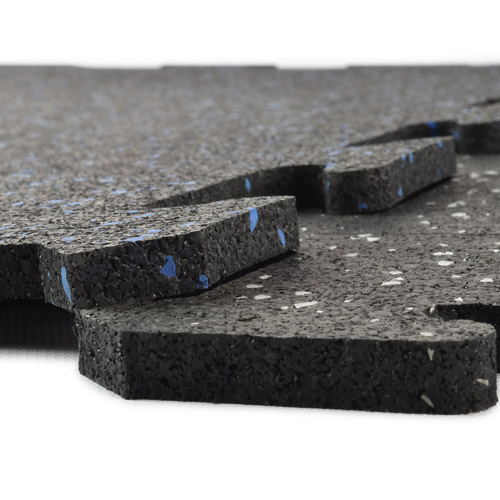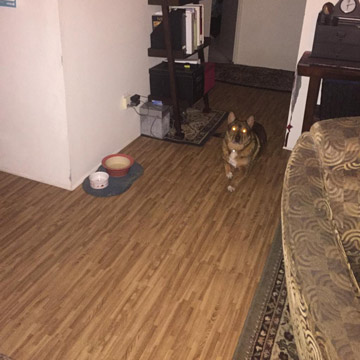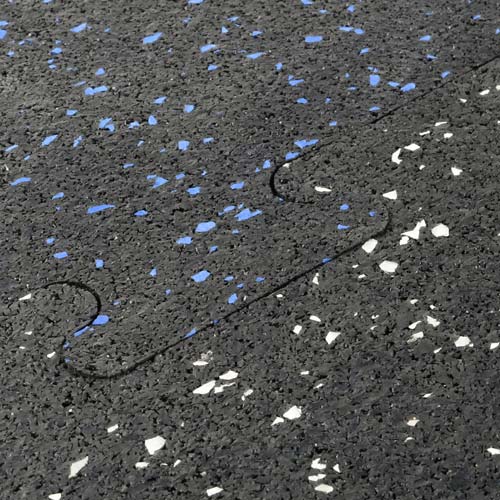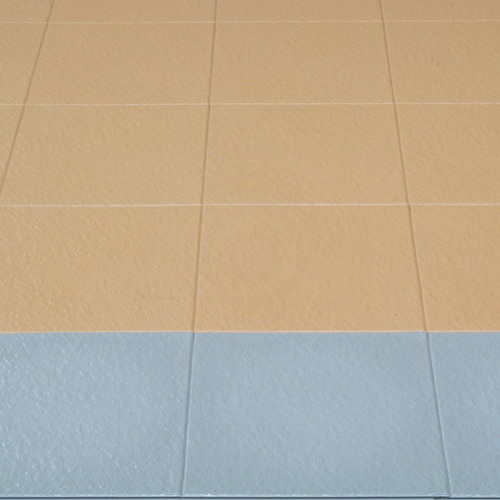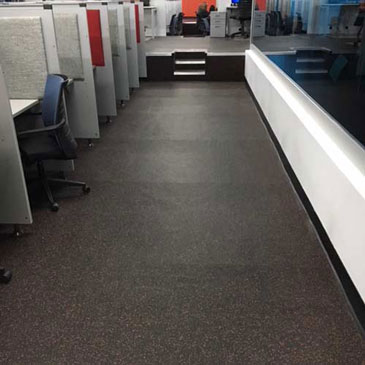 Choosing the best hallway flooring for your space depends on a number of things. First, how much foot traffic will the flooring have to withstand? Will there be heavy furniture on the floor? Will the hallway flooring be exposed to extreme temperatures or moisture? What are your style and design preferences? All of these preferences and ideas should be considered when exploring your options.
Hallway Flooring Options
Greatmats offers the best selection of hallway flooring options, from vinyl and laminate to carpet tile and pvc flooring. Whether you like the look of ceramic tile, stone, hardwood, or marble, Greatmats has a selection that will look and perform well in your space. 
Commercial Carpet Tiles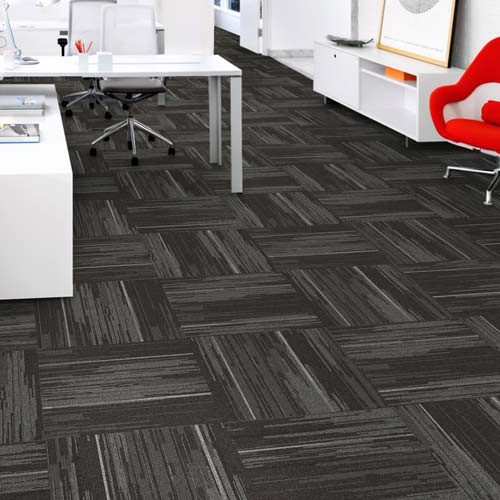 This
carpet tile
provides an amazing hallway flooring solution. It is perfect for a home or commercial setting with moderate foot traffic. It is soil and stain resistant and easy to clean and maintain. It is very attractive, and with different layout options, can appeal to just about any design preference and can be used to transition from a hallway to bedroom, office, or other room. It was created for commercial interiors and will perform well in those settings. 
Fast Break Carpet Tiles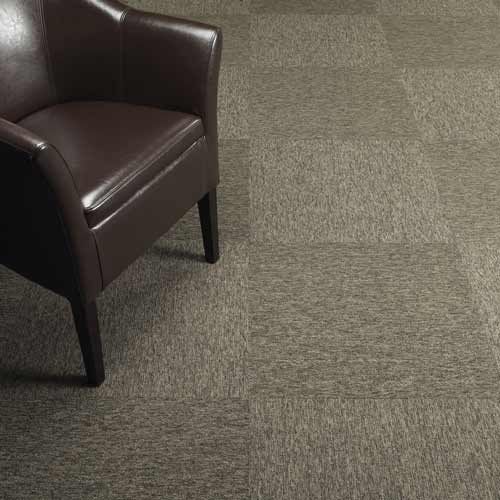 If you're looking for a low cost hallway flooring option for a commercial setting, this
2x2 foot carpet square
is a great choice. It's an affordable alternative to standard carpet or other office floors, and it features a Class 1 fire rating. Each 24x24 inch tile is easy to clean and maintain, and this polyester carpet tile can be installed in a number of ways to create a variety of patterns. They are available in stylish colors and designs, and they would add to any office, hallway, room, or commercial space. 
HiddenLock Slate Floor Tile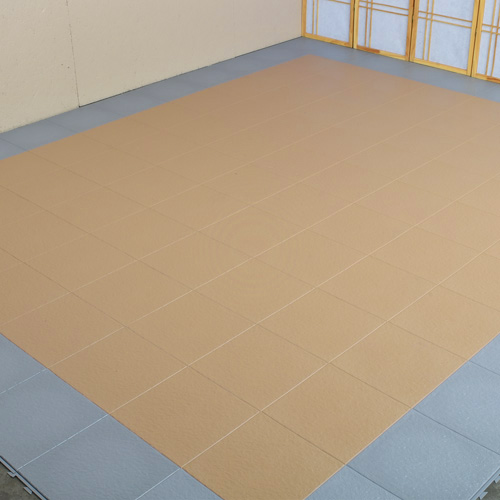 A PVC hallway flooring option is
Slate Floor Tile
. This product is a step up from many other PVC options, as it provides superior durability. With its beautiful and designer earth tone color options, this flooring is an excellent choice. It is made in the USA of the toughest materials, so it stands up to heavy foot traffic and rough treatment without suffering color damage. These tiles feature a hidden locking design, which means you don't have to see puzzle-shaped seams. You'll only see the look of traditional tile edges with this product, so it looks and performs really well.
Interlocking Rubber Floor Tiles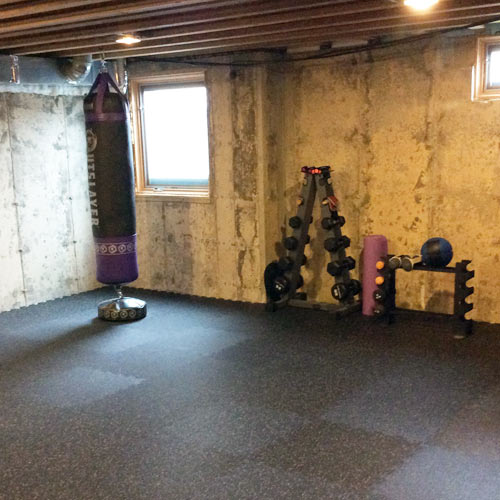 Often popular choices for gym floors, basements, or garage floors, rubber provides excellent impact absorption while also being water resistant, making it a great hallway flooring option for certain settings. Rubber requires little maintenance, with a sweeping, vacuuming, or damp mop cleaning process, as needed.
Rubber floors
are mold, stain, and mildew resistant. The 2x2 by 8mm interlocking tiles made in the USA are an excellent choice. 
These tiles are very easy to install direct on a solid surface and are designed to withstand heavy weight and constant foot traffic. They also dampen noise. 
The 8mm thickness provides for a durable, long lasting surfacing, and they are easy to keep clean. They offer a non-slip surface that is also smooth. This interlocking hallway floor will provide years of quality performance.
Max Tile Raised Floor Tile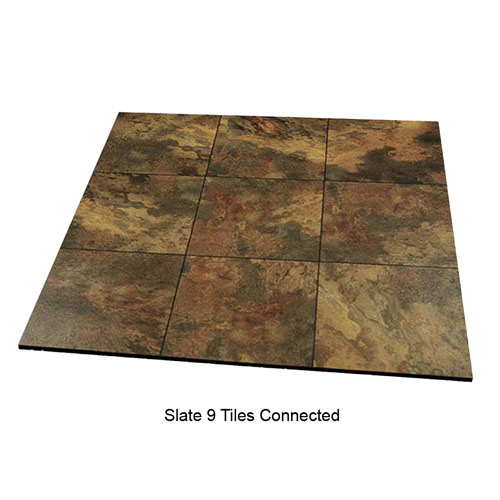 For a sophisticated and upscale hallway flooring option, this is the option for you. The realistic designs available in the commercial grade vinyl feature the look of a classic wood or rich slate floor without ever having to refinish it. This
vinyl flooring
is durable and scratch resistant, making it suitable for heavy foot traffic and furniture.
This product combines durability and performance. It is designed to allow air to flow underneath, which helps avoid the growth of mildew and mold. This can also provide a thermal insulative benefit due to the air pocket beneath the vinyl surface layer. This hallway flooring is truly one of the best products on the market at a competitive price.
Hallway Flooring Options at Greatmats!
Knowing you want a hallway flooring option that will be durable, versatile, scratch and slip resistant may seem like common sense, but it may seem overwhelming to know where to go from there.
Maybe you have a house full of kiddos, and you need to select a flooring surface that will be waterproof and slip resistant. Maybe you have a factory or commercial office that will succumb to heavy use and abuse. You may even have elderly people living in your home who need fatigue relief from their hallway flooring to make life just a bit more comfortable.
Regardless, Greatmats truly is the one stop shop for all types of flooring, including virtually countless options for hallway flooring. From the market's best products to quality craftsmanship, top notch service, and unmatched warranties, Greatmats has it all. Simply reach out to one of the friendly and knowledgeable customer service agents who will discuss the many options with you, send free samples if needed, and assist in finding the perfect product for your space!