What Are the Best Ground Protection Mats for a Vibrating Trencher?
By Kyle Schurman Created: February, 2021 - Modified: August, 2023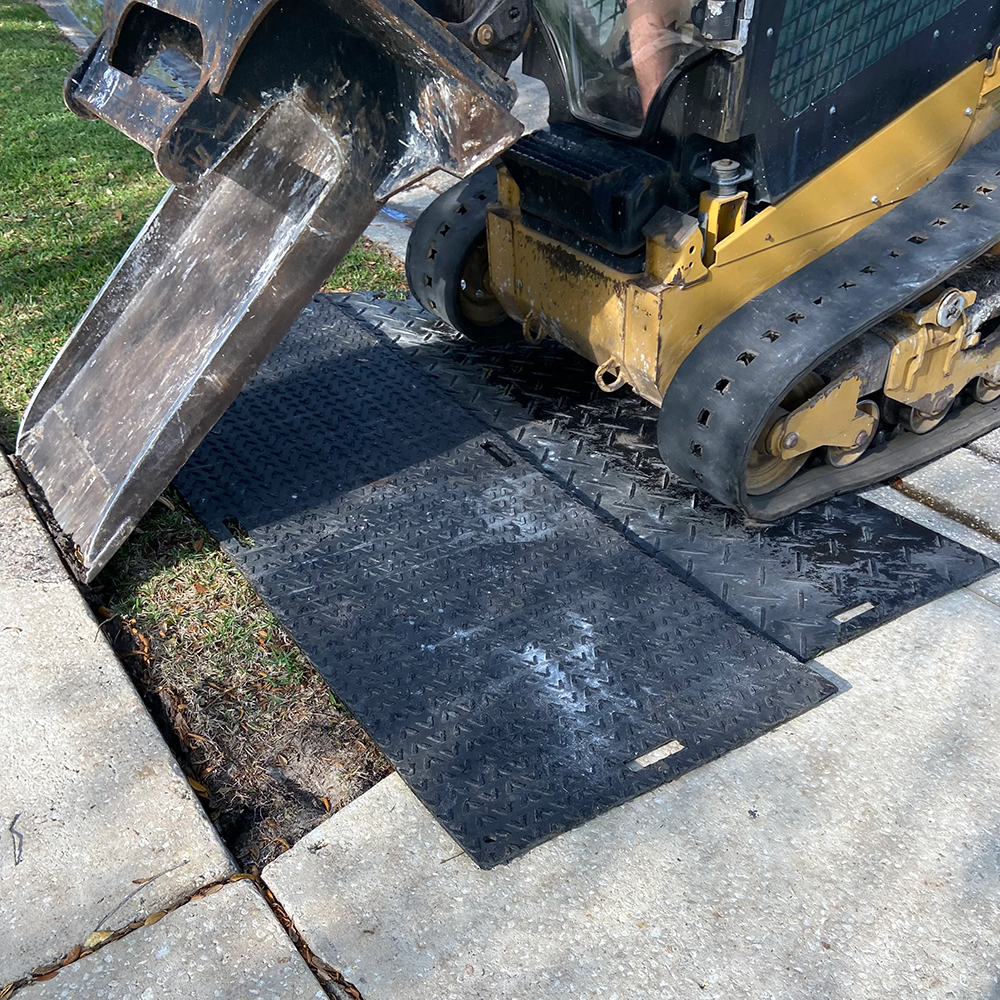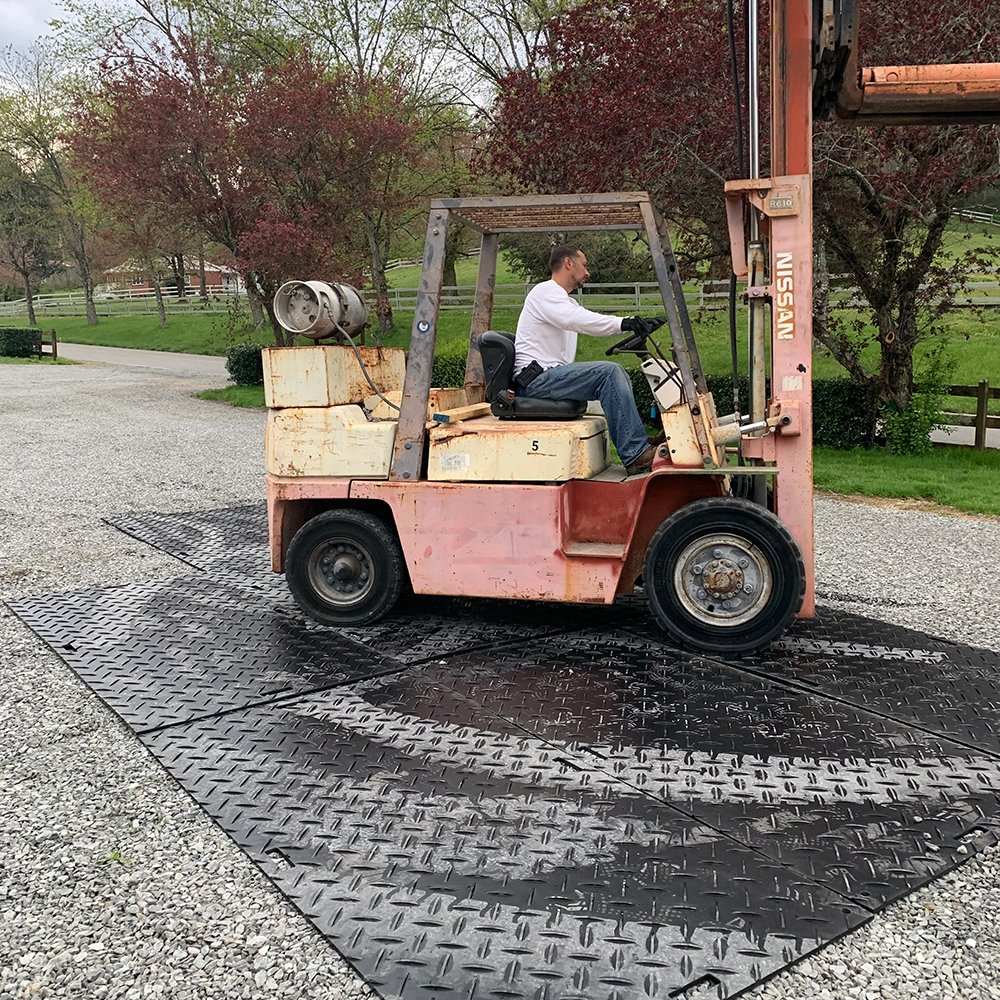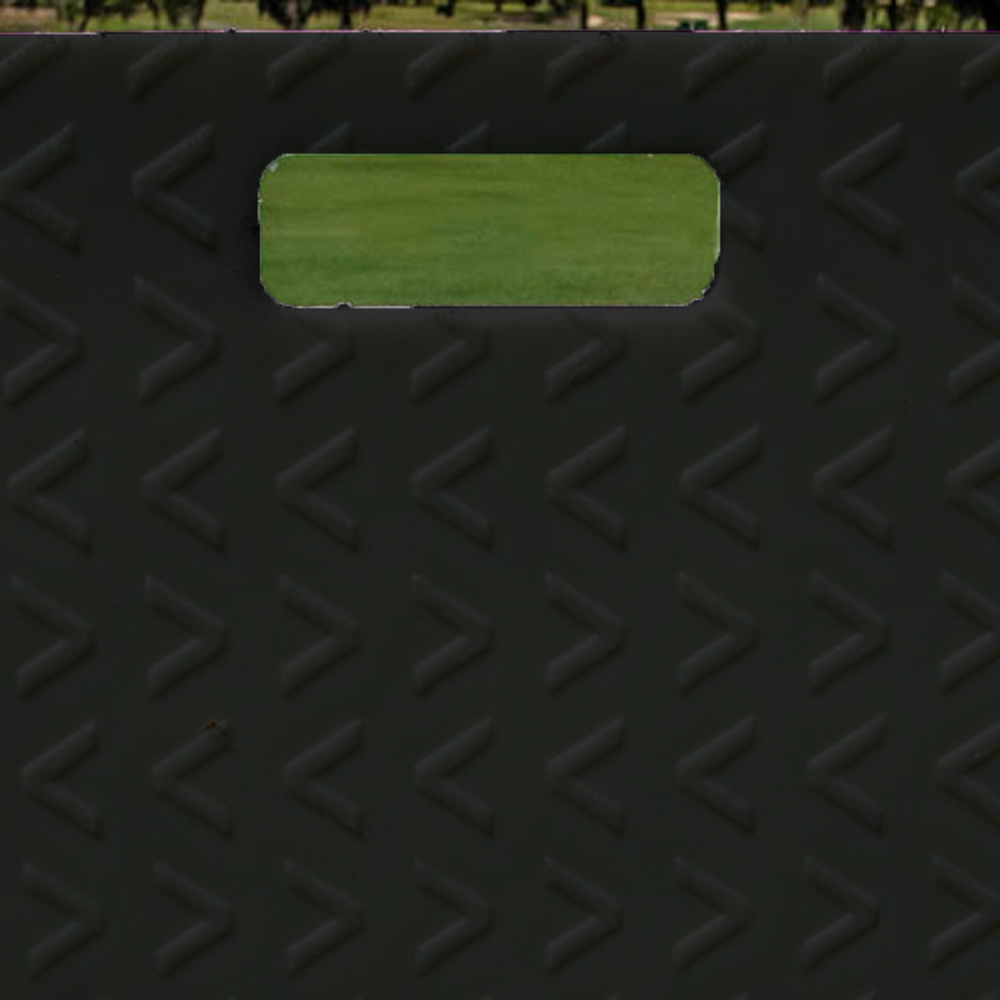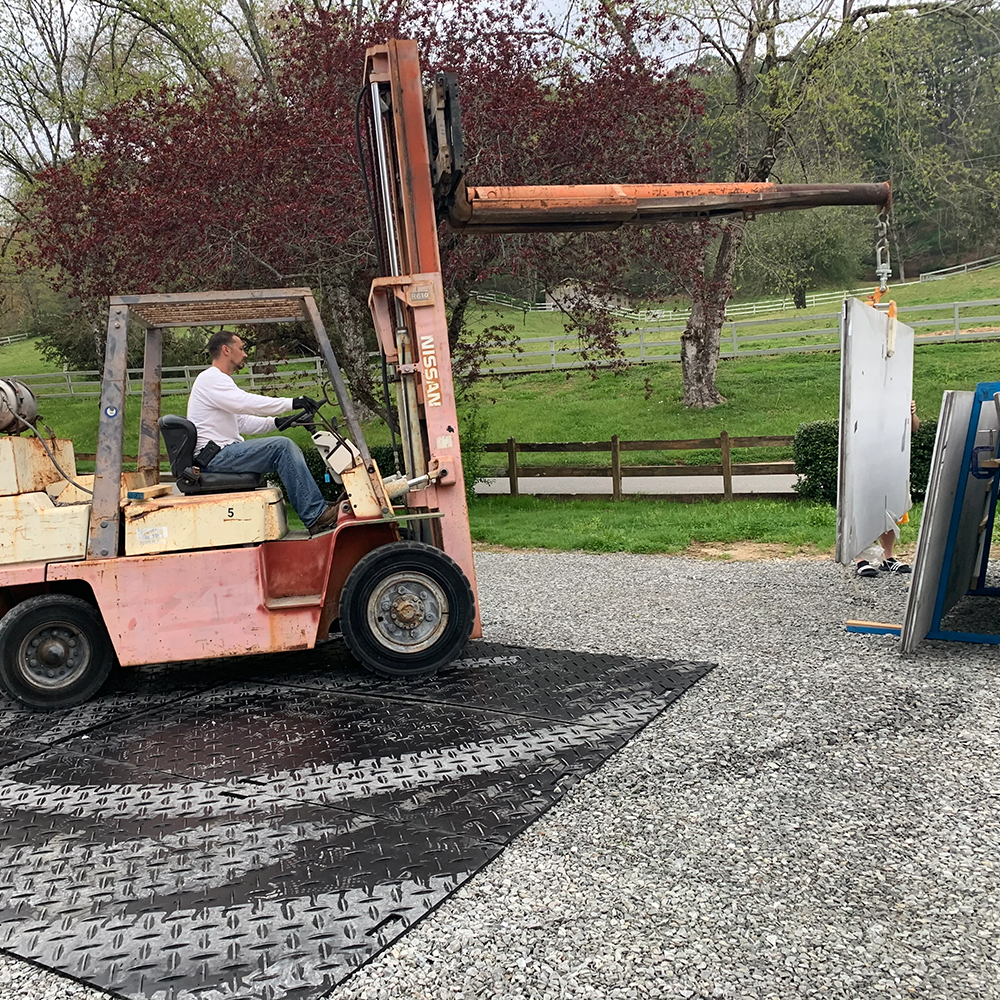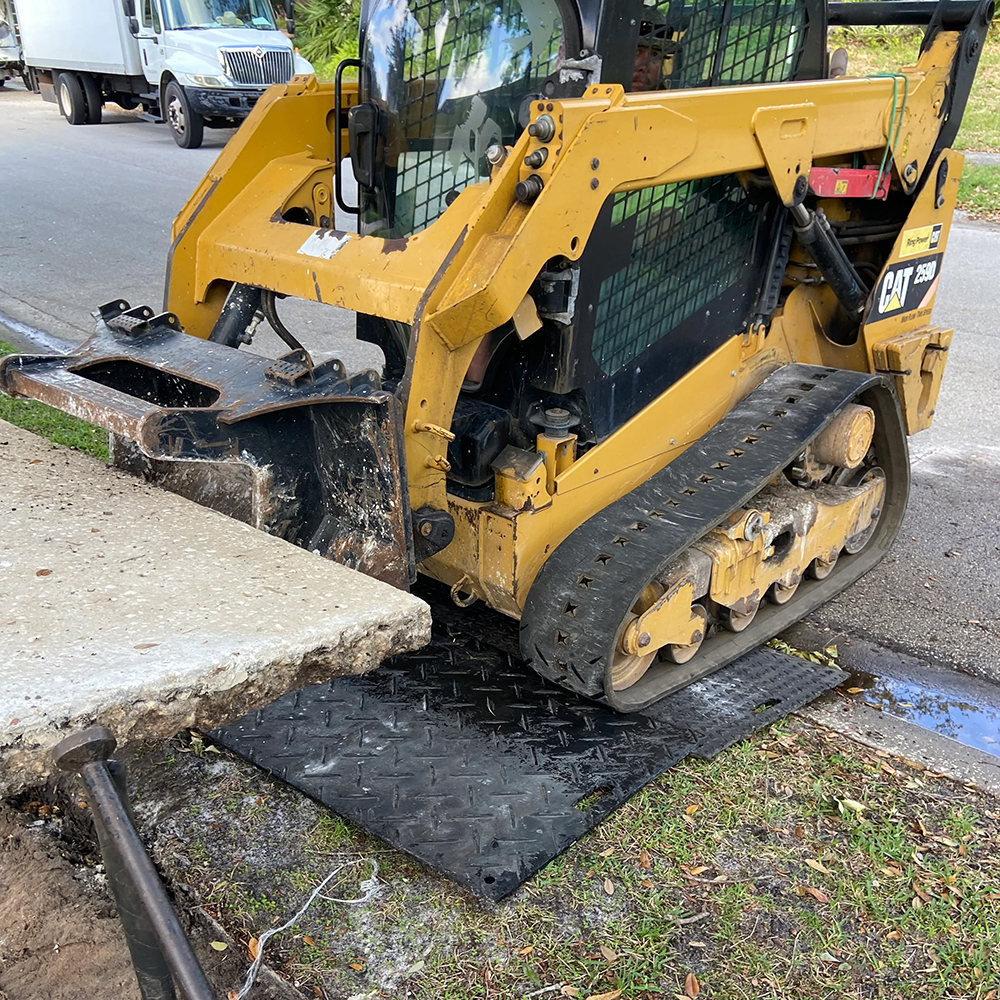 Those who work on construction or utility projects know the challenges of working in all kinds of weather and terrain. The best ground protection mat for a vibrating trencher should provide stability over mud or grass, while surviving the extensive vibrations that these machines can generate during trenching projects.
Our
Ground Protection 4x8 Foot Mat
delivers the highest levels of durability, value, and versatility for any kind of trenching project. This style of mat can handle specific types of machinery made for creating trenches, including:
Quad track trencher

Vibrating trencher

Vibratory plow

Mini-excavator

Tractor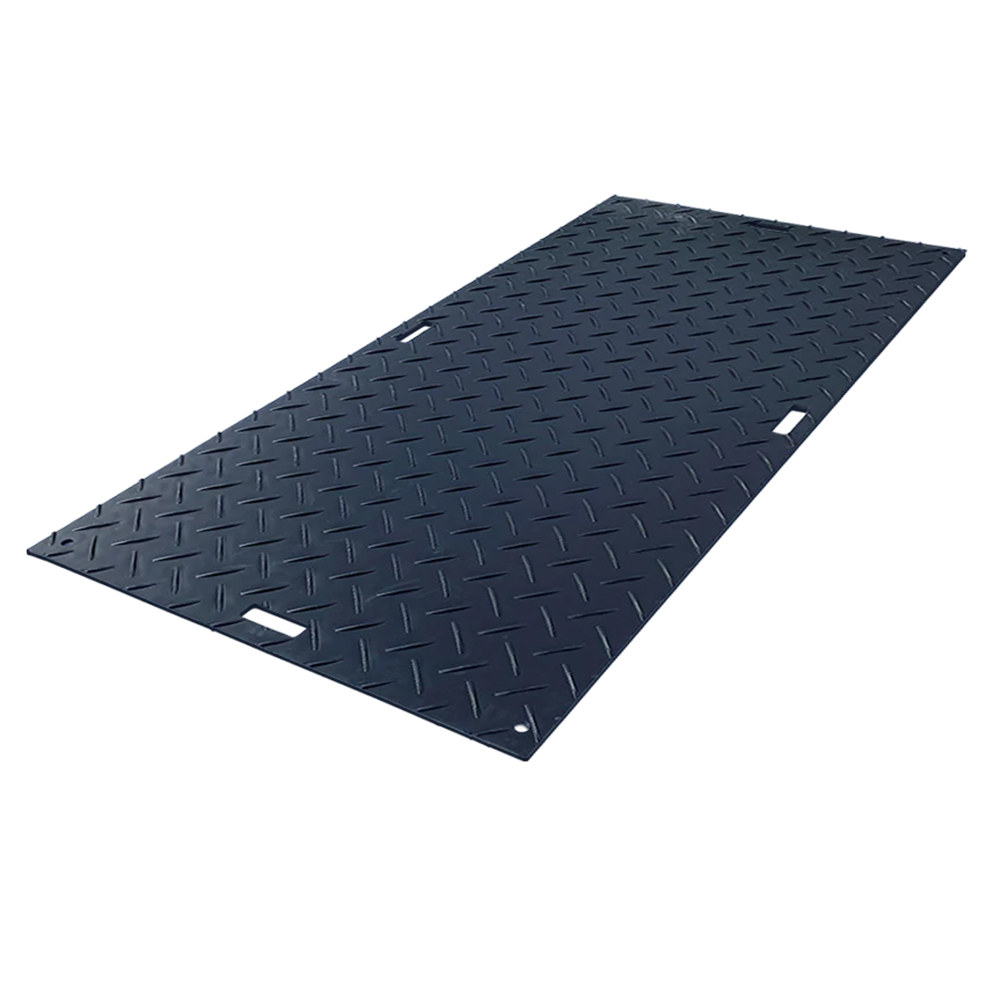 They work equally well for non-trenching machinery, such as a bobcat, tree trimming equipment, a skid steer, or a power line repair truck. They use rugged nubs on the surface to add traction to guard against slippery surfaces.
Importantly, they provide a sturdy base over which to drive the heavy machinery, supporting loads up to 60 tons.
How Do Durable Mats Work to Protect the Ground?
These ground protection mats use recycled HDPE (high density polyethylene) plastic material that can bend without breaking. The mats disperse the energy and force from the tires or treads of the heavy machinery across the entirety of the mat surface, rather than over the small area of ground over which they're traveling.
This allows the mats to support the weight of huge machinery over soft ground, where the mats can flex slightly as needed, rather than being rigid, where the extra stress could cause cheaply made rigid mats to snap.
Each mat covers about 30.81 square feet with hand holes available to simplify moving the mats into location. Each mat is 0.5 inches in thickness and weighs 80 pounds.
Why Are Mats That Can Withstand Vibrating Machinery Important?
When using a vibrating trencher to dig a space to lay cable, pipe, or other items that require burying over a long distance, the machinery in use needs a sturdy base from which to work. However, this can be difficult to achieve, as workers often are burying cables and pipes in locations that have soft or muddy conditions. Even on stable ground, they may need to work in areas with manicured lawns where a minimally invasive approach is desired.
A vibrating trencher can generate significant high stress motion on the temporary roadway mat, which makes these ground protection equipment mats ideal for use in any trenching scenario.
A ground protection mat for a vibrating trencher will deliver the firm base required to complete the work successfully. It is made to withstand intense vibration, making it a far better selection for these use cases than plywood.
Greatmats ground protection mats for use with a vibrating trencher are extremely durable, giving customers an excellent value. They can use these mats over and over at different job sites, no matter what kind of terrain and damp conditions they encounter.
Where Should Ground Protection Mats Be Used?
Many locations can make use of a ground protection mat, delivering a safe means of moving large vehicles to hard-to-reach, off-road locations. Some of the areas where these mats work well include:
Residential yard

Residential lawn

Golf course

School athletic field

Running track surface

Temporary road

Construction site

Cemetery site
These mats will work for both short- and long-term layouts. If trying to preserve the grass or other plant life underneath the mats, only leave them in place for a short time. When used for a long-term install, the mats will kill plant life.
Beyond the 4-by-8-foot protection mat for a vibrating trencher discussed earlier, some other products that supporting large vehicles across soft ground include: