What Is The Best Flooring For A Snooker Room?
By Lisa Hobbie Created: September, 2020 - Modified: July, 2021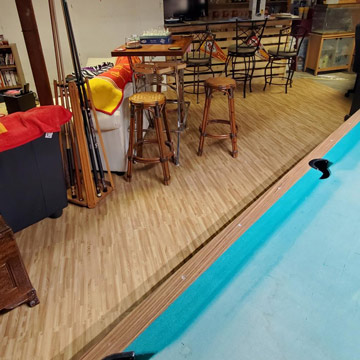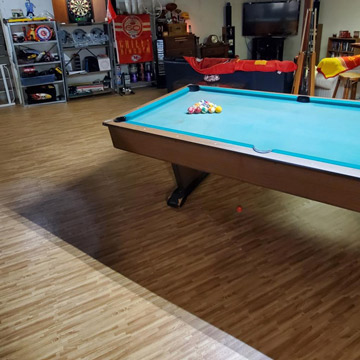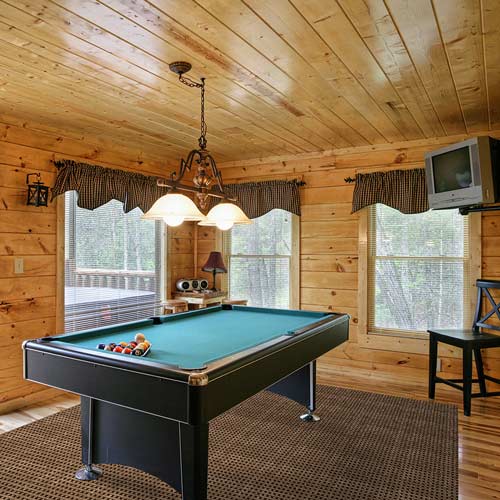 Since the recent change of times, more and more people are looking for ways to enhance and improve areas of their homes. Many find themselves adding weight rooms, game rooms, and other spaces to be able to enjoy all of their hobbies and activities without ever leaving the house. 
Snooker Room Flooring Options
A snooker room or billiard hall is a fun addition to any space, providing a dedicated area for a pool table, cue sticks, and other related equipment. When something as heavy as a pool table is going to be in a room, special consideration must be given to the snooker room flooring. A flooring solution that is designed to hold a lot of weight and one that will provide hours of comfort is essential. 
Greatmats offers a number of snooker room flooring products that would look and perform well. 
Diamond Floor Tiles for Snooker Rooms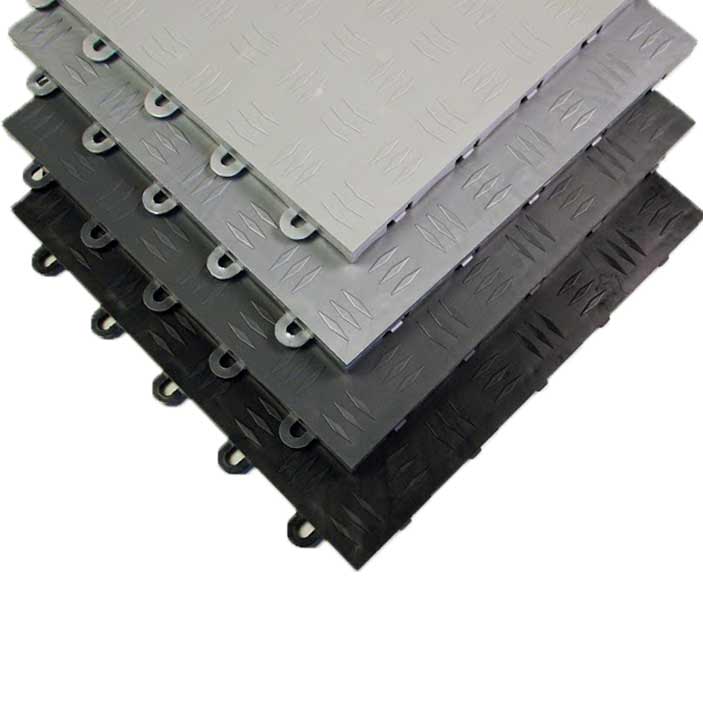 This
heavy duty garage tile
would perform really well as snooker room flooring. It is a tough polypropylene plastic product that is made in the USA. There are numerous colors to choose from, providing a top notch appearance and feel. 
Because it is designed to perform in a garage, this flooring is durable enough to hold weight loads of up to 10,000 pounds. This means, you can place even the heaviest game table on the floor without it causing damage. If a ball goes flying during an intense game or match, you don't have to worry about divots, dents or cracking to the flooring, either. 
This product features a tight fitting, snap together connector system that allows for a fast and easy installation. It's waterproof and equipped with a slip resistant surface texture that provides a safe grip when walking on it.
Rubber Flooring Rolls in Snooker Rooms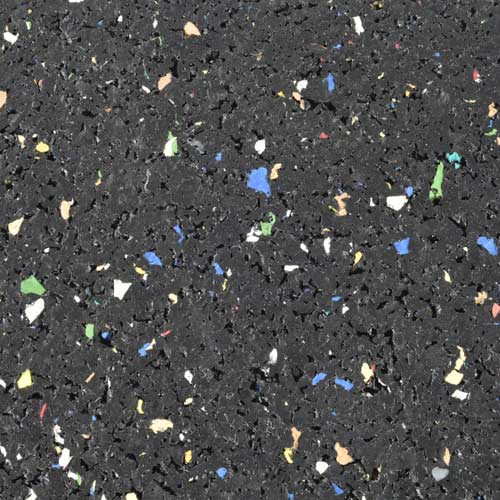 The
⅜ inch Rubber Flooring Roll
with 10 percent confetti also makes for a great snooker room flooring mat. This rolled rubber mat is made in the USA from recycled rubber and is 4 feet wide. It can also be cut to any length from 25 to 100 feet long. 
Confetti color is an economical alternative to a black roll, and it provides a more affordable option to obtain some color in the rubber flooring. Rubber rolls are durable, versatile, easy to install, low maintenance, stain resistant, mold and mildew resistant, and waterproof. So, in a basement snooker room or one where drinks could potentially be spilled, a rubber roll is a great flooring solution. 
Dominator Gym Carpet Flooring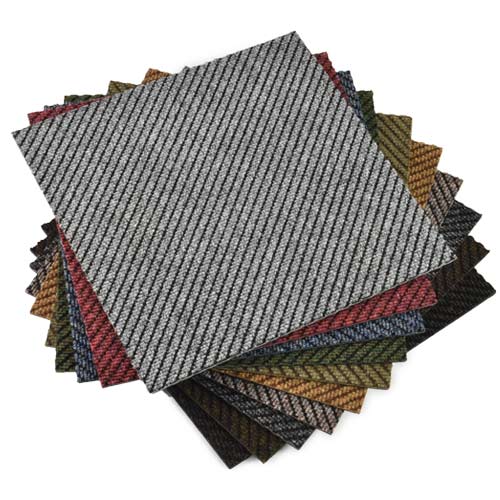 If you are looking for
carpeted snooker room flooring
, this product is a great choice. It is an anti-static flooring solution made from 100 percent solution dyed polypropylene. It has a pile weight of 39 oz. per square yard in a non-woven diagonal ribbed design. It comes with a 5-year warranty on flat surfaces, and it is engineered to stand up to heavy foot traffic and weight. It's available in numerous designer colors, so it will look great in nearly any space. 
Max Tile Raised Tile Flooring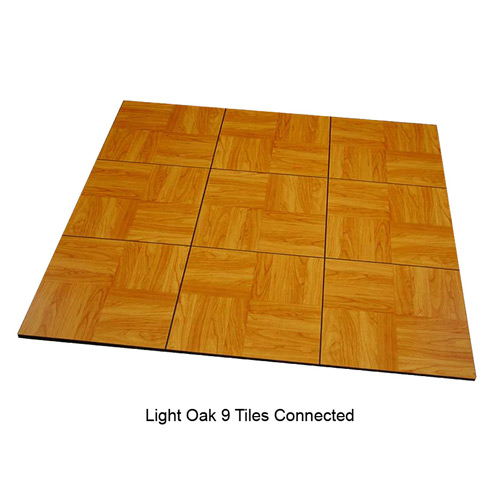 If you are seeking
snooker room flooring
that resembles rich hardwood, this is a great option. The attractive, commercial grade vinyl surface creates the look of a shiny wood or slate floor without the need to ever be refinished. This surface is durable and scratch resistant. It suitable to hold heavy pool or gaming tables and withstand constant foot traffic. 
These raised floor tiles combine performance and durability and allow air to flow underneath, making this an excellent choice if you have a basement billiard room. If longevity and durability are among your top priorities when choosing a snooker room flooring option, this is the one for you to use. 
Reversible Wood Grain Foam Tile Floors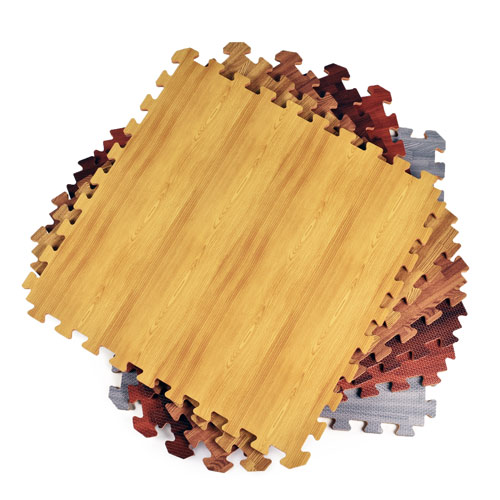 This is another attractive and cost effective snooker room flooring option. The
2x2 foot foam tiles
are a cushioned, economical alternative to a traditional hardwood floor, and they work amazingly. Just be sure to use furniture coasters when placing the game table and other heavy furniture to avoid puncturing the soft floor and reduce indenting from the feet of the heavy tables.
This tile is easy to install and provides a cushioned, waterproof floor that is durable and attractive. It resembles the classic elegance of a wood grain floor with an anti-fatigue component that really helps you enjoy a game of pool or billiards for much longer. The colored foam core helps keep the floor looking fresh when wearing starts to occur on the surface, and with a thatch surface on the reverse side, you can flip the tiles to preserve your wood grain finished side when high foot traffic or heavy use is taking place.
Snooker Room Carpet Tiles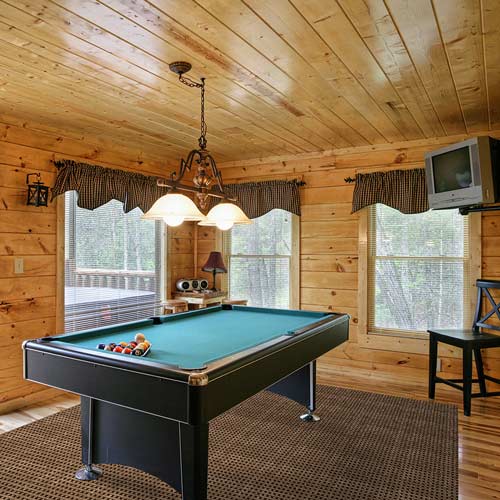 If you've got your heart set on having carpeting in your snooker room, these commercial grade carpet tiles are the answer. Smart Transformations carpet tiles will not fray or undravel and are made of 100 percent recycled plastic bottles. This is an easy to install peel-n-stick carpet tile that resists deterioration from mold or mildew and also resists odors.
Greatmats for your Snooker Room Flooring needs!
Greatmats offers so many snooker room flooring options beyond those mentioned, from solutions made of rubber and pvc - to other carpet tile options. With the many high quality, comfortable, and attractive flooring options to choose from with options to suit any design preference or budget, the team at Greatmats will help you find the flooring option that is perfect for your snooker room! No matter which solution you decide on, you simply can't go wrong when you purchase from Greatmats!