What Flooring Is Best For Kathak Dance?
By Lisa Hobbie Created: November, 2021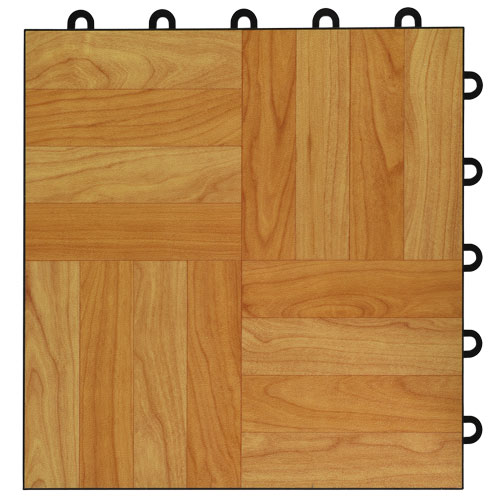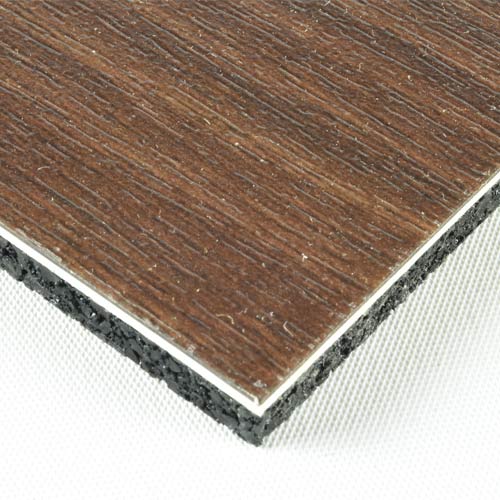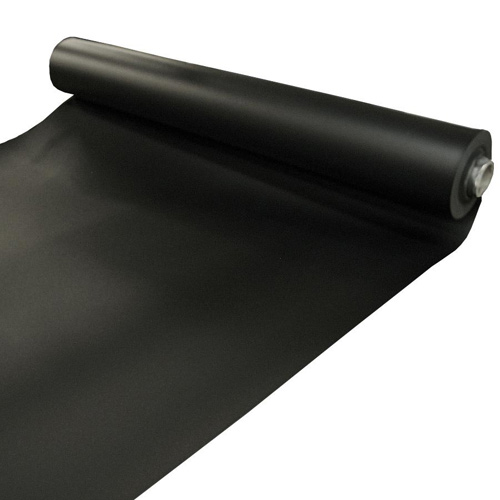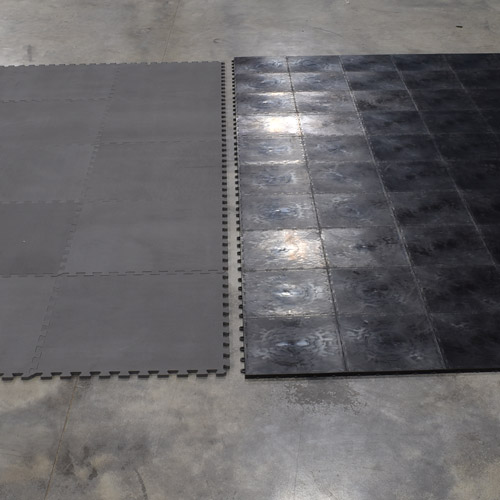 Kathak Dance is an Indian classical dance form used to storytell through precise, rhythmic movement and the controlled use of ankle bells and intricate footwork.
Kathak dance is one where stages of life are stylized with pulsating, emotional moves where barefoot stamping and graceful hopping can lead to fatigue, muscle and joint strain, and discomfort. Because of this, especially in a class setting where students are learning to dance, the need for ergonomic, fatigue relief flooring is essential. When it is not in place, dancers often experience knee pain and injury, back pain, and total body fatigue.
Whether taking an online class or learning from a video series, teaching Kathak dance at a studio, or practicing Kathak at a recreational facility, it's imperative to resist the urge to dance on a hard wood or concrete floor or multipurpose space with a compromised surface. They likely will not provide adequate support or impact absorption, which will have adverse effects on your dance experience.
Greatmats offers some fabulous Kathak dance flooring solutions, with the following 5 products representing some of the best:
Fatigue Relieving Kathak Dance Flooring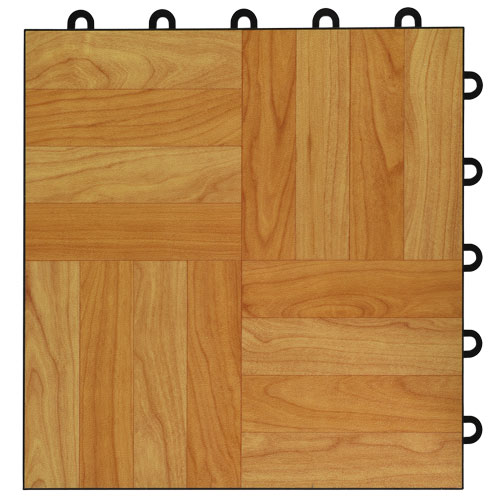 EZ Portable Dance Floor is perfect if you're looking for an anti-fatigue flooring solution perfect for a temporary installation. It looks professional and can easily be installed over most subfloors - creating a pop up Kathak dance area in no time!
The portable, lightweight tiles that make up this dance floor have a secure, locking fit with a commercial grade vinyl laminate top surface. It can repeatedly be installed, removed, and reinstalled without compromising the product's integrity.
This durable dance floor has the ability to create an eye-catching surface for both indoor and temporary outdoor use.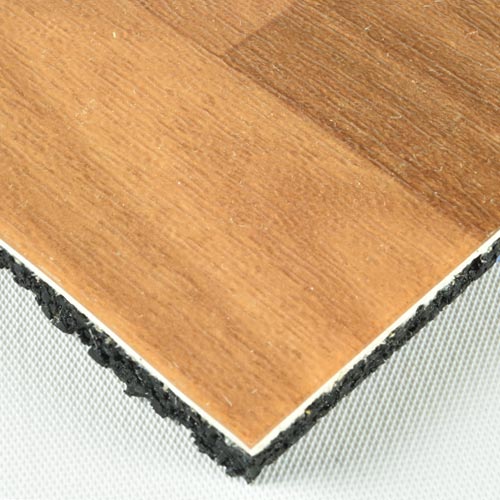 Athletic Vinyl Padded Roll 6x30 Ft 7 mm offers superior sound and shock absorbency in a faux wood product that is fusion bonded to a 5mm rubber base layer.
This is an extremely durable, versatile, and attractive flooring roll that is ergonomic, quiet underfoot, fade resistant, long lasting, and high performing. It's essentially perfect for Kathak and other Indian dance genres.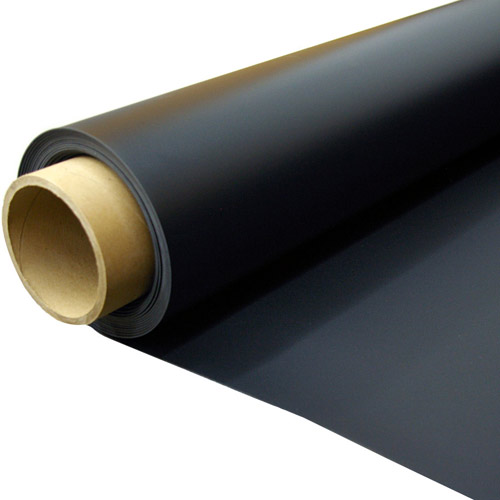 Rosco Adagio Marley Custom Cut per LF is a versatile option that is easy to roll out and quickly install with tape. It's an affordable product available in custom lengths from 10 to 90 feet long and perfect slip resistance and use with bare feet.
This popular dance floor is durable and long lasting and features a non-absorbent, non-reflective, and non-skid surface that delivers the controlled slip that dancers need - offering a performance level similar to that found in a professional dance studio.
To provide fatigue relief, this floor will need an underlayment like the two options below.
Kathak Dance Floor Underlayment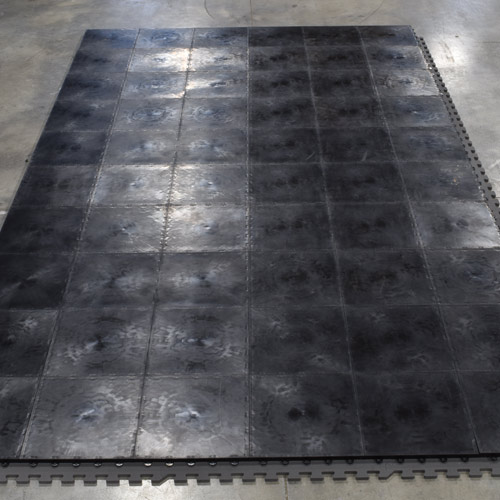 Home Dance Subfloor Per SF is a really great addition to any home dance floor you go with. It's an affordable product that offers excellent cushion and support for dance floors.
The subfloor tiles are EVA foam material in 2x2 ft tiles topped by a polypropylene plastic layer of 1x1 foot tiles. When both layers of the interlocking subfloor are installed, it can be used alone as an all-purpose dance floor, or, better yet, as a subfloor beneath a Marley floor.
Sprung Dance Floor Full Panel is designed to offer perfect flexibility to absorb energy from a dancer's impact combined with the right amount of resistance. It was developed and tested by dancers to ensure the optimum dance experience.
Each grid panel fits together seamlessly for an easy DIY build with only light carpentry work. Simply purchase a finished BCX plywood layer and a Marley surface to finish the floor. Once the floor is assembled, it can be a portable and removable option that offers all of the features a dancer prefers.
Greatmats - For The Best & Most Protective Dancefloors For Kathak & Similar Dance Genres
If you are seeking the most comfortable and protective dance flooring to accommodate Kathak and similar genres of dance, any of the 5 featured solutions would suit you perfectly. They are relatively easy to install, high performing, attractive, durable, versatile, and dependable. They are also affordable and suitable for multiple applications.
However, the featured products represent only a few of the most popular dance floor options at Greatmats. Although they look great and offer many benefits that dancers will enjoy, there are multiple other products that could also work. There really is an option that would fit your budget, material, and design preference perfectly.
If you have questions about the highlighted products or need help deciding which other product may work great for you and your space, feel free to reach out to the Greatmats' team. They can provide you with all of the information you need to make the perfect purchase. Regardless of what you choose, when it comes from Greatmats, you know you're getting the best quality, service, and value.