What is the Best Flooring for an Indoor Playground?
By Lisa Hobbie Created: June, 2020 - Modified: June, 2020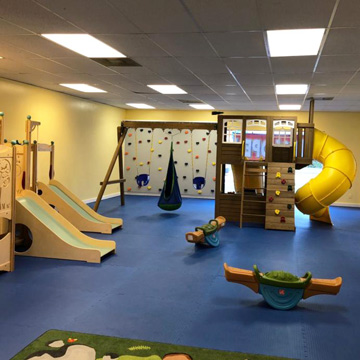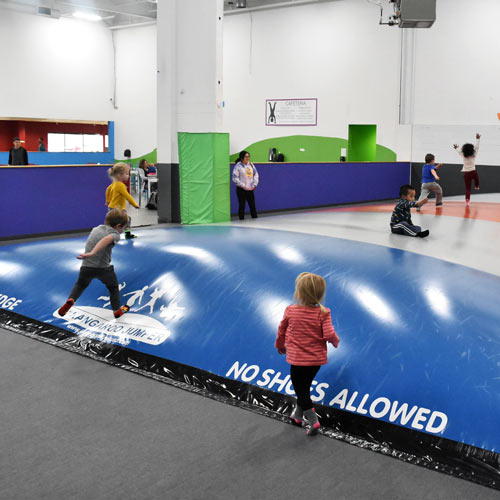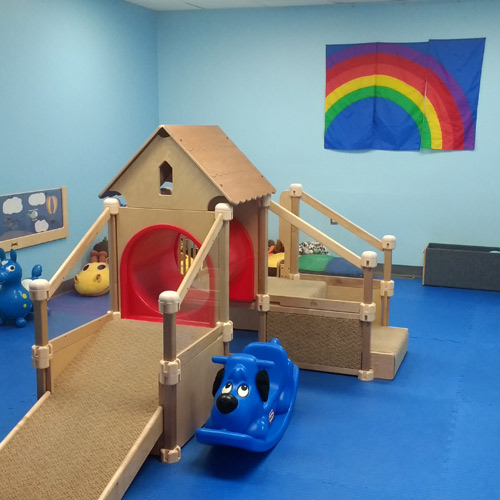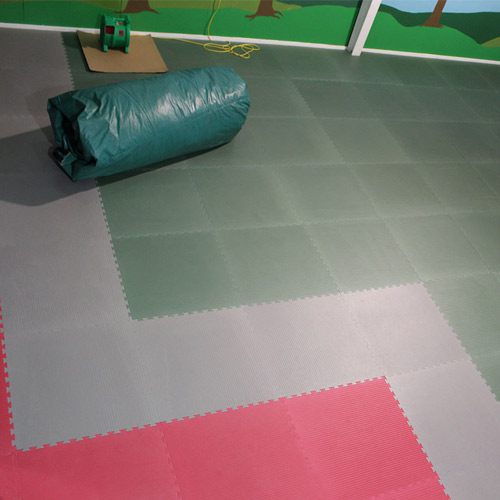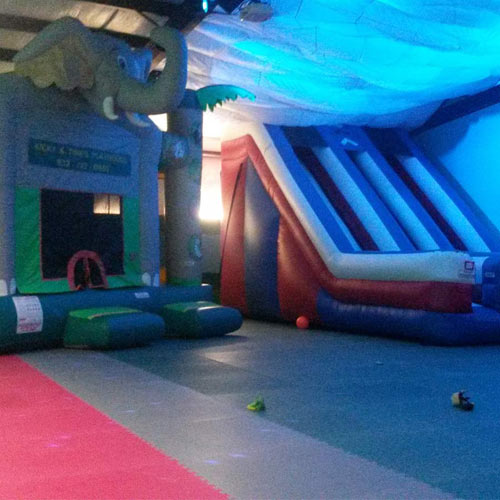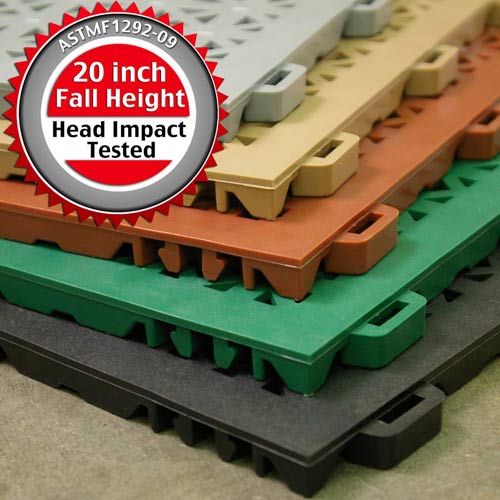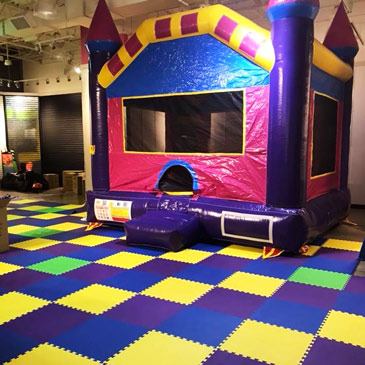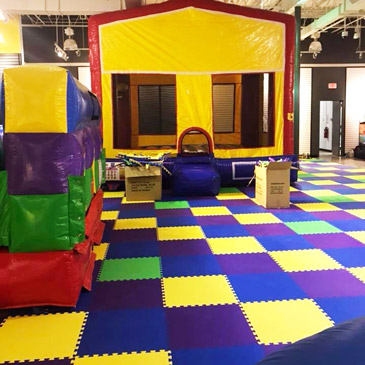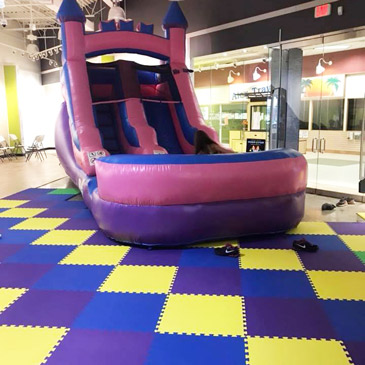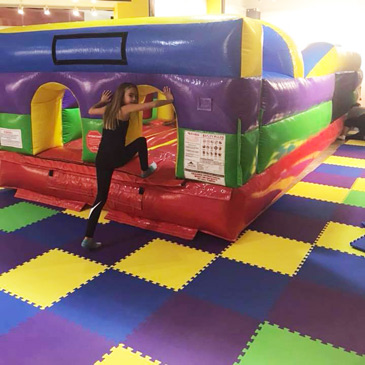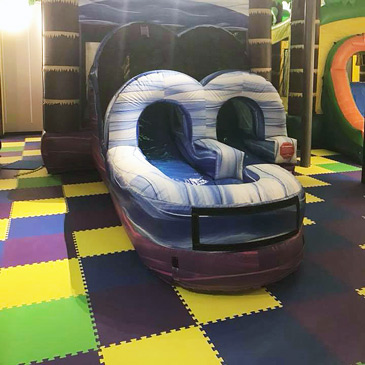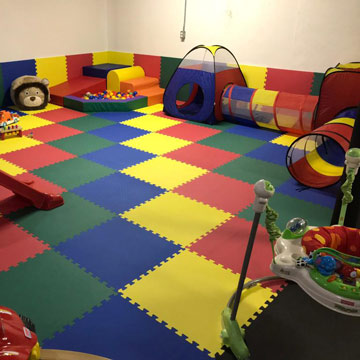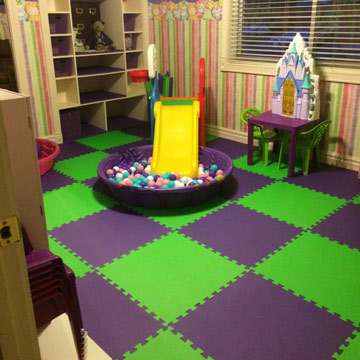 An indoor playground can be quite a lifesaver in a number of settings. Whether in the middle of a shopping mall, daycare center, commercial complex, church, or even home, having a safe and fun place for kiddos to actively play is an awesome addition to any space. When planning for such a space, there are a number of things to consider - from the equipment and activities to include to the indoor playground flooring. The flooring plays a very important role, as a footing that will provide a cushy base to absorb shock and impact during potential rough play is key. Indoor playground flooring comes in many forms with many options available at Greatmats.
4 Best Indoor Playground Flooring Products
Foam Indoor Playground Tiles - 4 ft. Fall Height ASTM Rated
Flexible PVC Staylock Tiles - 20 in. Fall Height ASTM Rated
Rubber Sterling Playground Tiles - 6 ft. Fall Height ASTM Rated
Carpet Bonded Foam Cheerleading Mats
Foam Indoor Playground Floor Tiles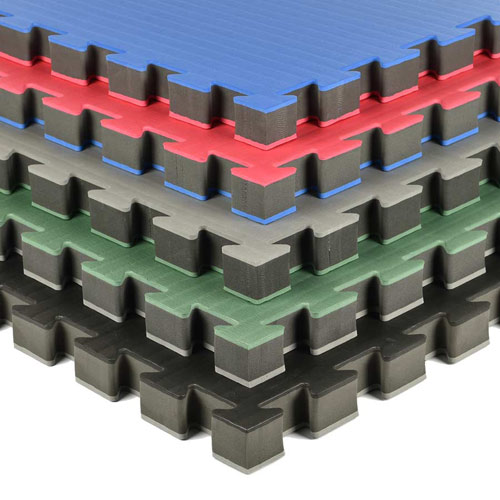 Thick Foam Indoor Playground Tiles
are among the most popular choices available. This product features a 4 foot fall height ASTM rating and a no burn tatami top texture. It is waterproof and non absorbent - two features that are a must when talking about children's play areas! These tiles are super easy to assemble without any adhesive, and they are reversible and removable for portability. They are also very safe for kids! 
Constructed from EVA foam without latex or lead, this product has awesome softness and flexibility, as well as shock absorption capabilities, which provides a strong level of safety where kids will be running, jumping, and possibly falling. Although soft, they also provide firmness to ensure the kiddos will not sink too far into the tile and suffer a twisted or sprained ankle injury. This flooring is best suited for bare feet or soft shoes.
Flexible PVC Staylock Tiles for Indoor Playgrounds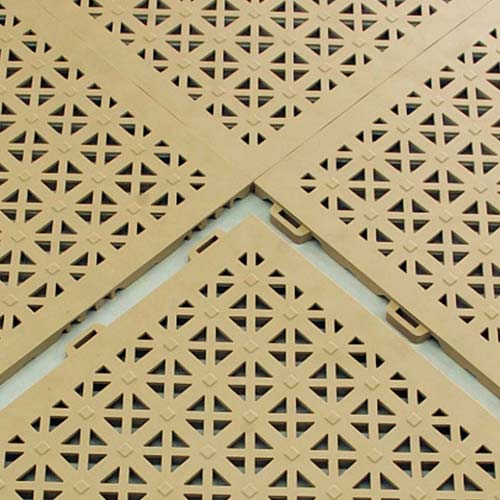 Another great indoor playground flooring option is a soft PVC flooring system. The
StayLock Raised PVC Tiles
are made from super flexible and durable PVC material, which provides anti-fatigue benefits and provides for traction and comfort - even when barefoot or if the surface becomes wet. They have an ASTM 1292 fall height rating of 20 inches, so they provide some protection from fall-related injury. The tiles are connected with a loop-and-tab system that will not loosen or separate - even when kids are running and sliding around. They are made in the USA, come in a variety of colors, are waterproof, and are UV stable for at least 7 years. They come with a 5-year limited warranty. If you want high quality at an affordable price, this is it!
Rubber Sterling Indoor Playground Tiles
For an indoor playground flooring option with maximum fall height rating, the
Sterling Indoor Tile
is the best. This interlocking rubber playground tile is class 2 fire rated with an ASTM fall height rating of 6 feet. Its unique design specifically protects against fall-related head injury, which is a fabulous feature for an indoor playground. This product is extremely durable for maximum indoor safety surfacing and features 90 percent TPV synthetic color. It is easy to install indoors, and it is manufactured from recycled materials. 
Roll Out Cheerleading Mats for Indoor Playground Flooring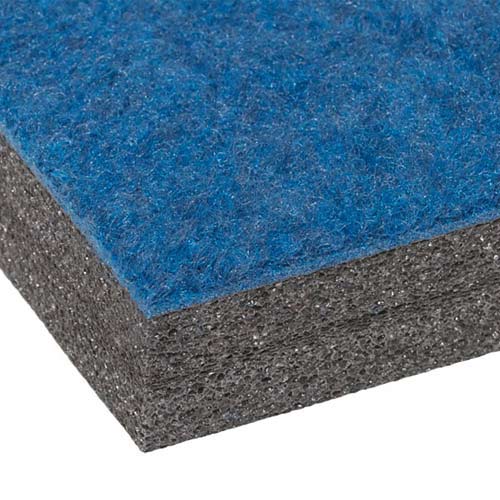 Finally, thinking outside the normal realm of indoor playground flooring,
Cheerleading Mats
are another great option! This mat covers a dedicated space for children to run and tumble. With available options in different sizes and thicknesses depending on the needs of your facility, there is a mat that would perform well in essentially any space. These are extremely durable, professional quality mats that come in many colors - making them an attractive option for indoor playgrounds. The tops of these roll up mats are made of a 26 ounce needle punch carpet that is flame-bonded to a cross-link polyethylene foam base layer - making it the highest quality blend of materials available. They provide great support and cushioned landings for any tumble or rough play, and they are extremely durable - standing up to continued pounding from jumping and bouncing. 
Playgrounds are home to memory-making playtime and hours of enjoyment for children. They also provide a little break from busy parents who find themselves entertaining kids all day long. The running and laughter seems to be endless, and the slide, swings, and monkey bars provide hours of physical fun… until someone falls and gets hurt. An important aspect that minimizes the severity of potential injuries are playground floors. For a playground floor that looks inviting but provides safety and durability, Greatmats has an option for you. For fewer injuries, less liability, and more fun, choose a floor designed specifically with playground safety in mind. 
Whether one of the options mentioned interests you, or, if you want to explore some of the other options available, rest assured, that when you select your indoor playground flooring from Greatmats, you will be getting the best in quality and affordability, as well as service and dependability.