What Is the Best Diamond Plate Textured Flooring?
By Kyle Schurman Created: February, 2021 - Modified: December, 2022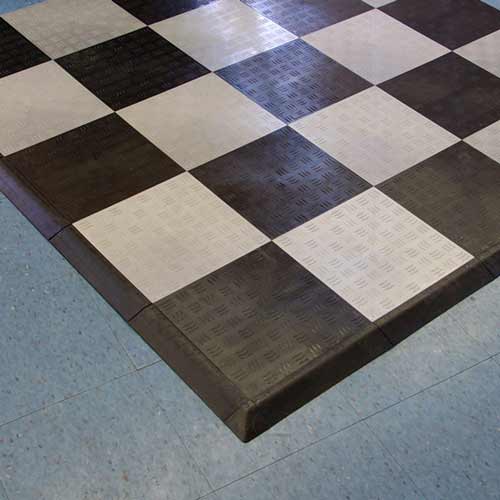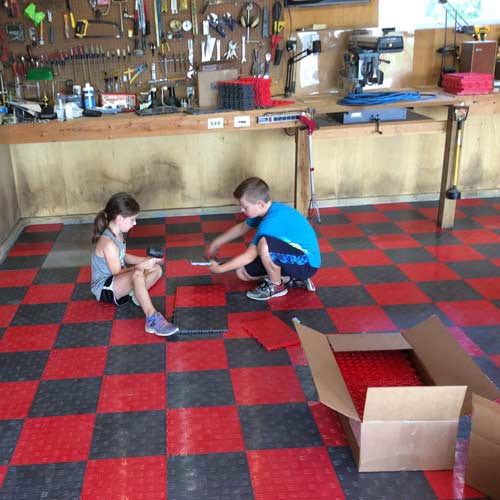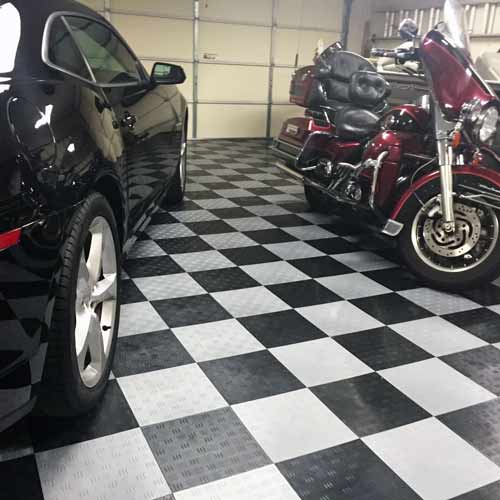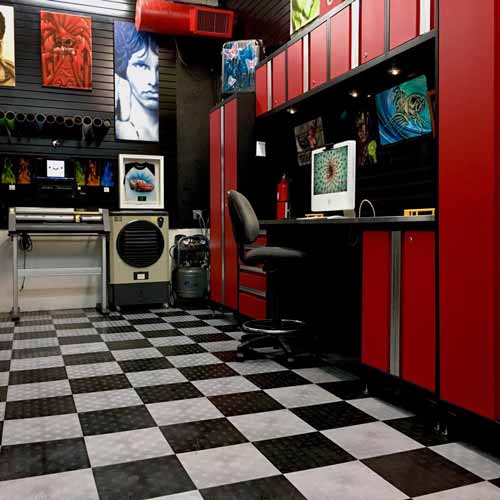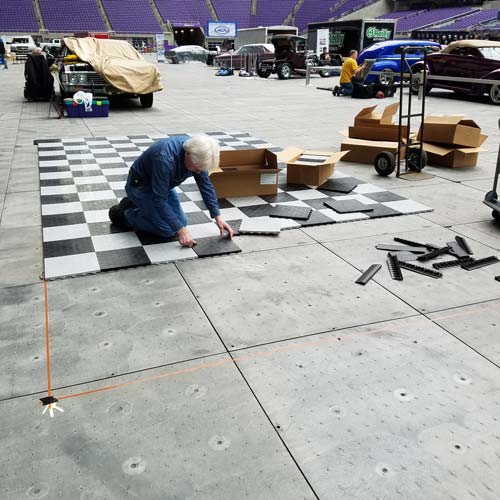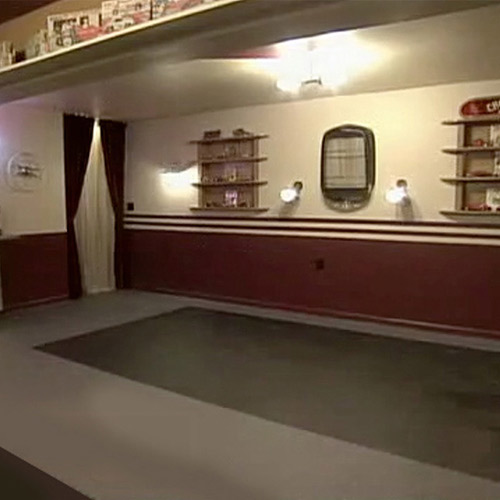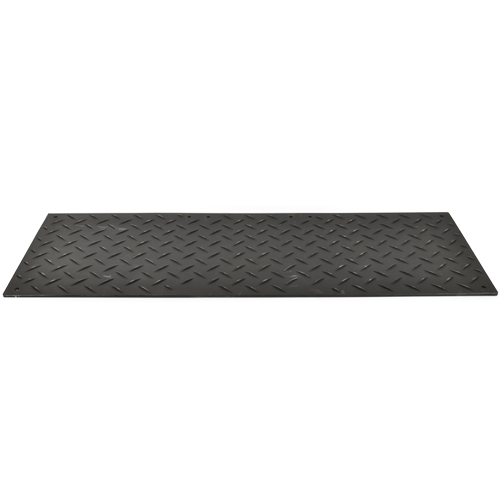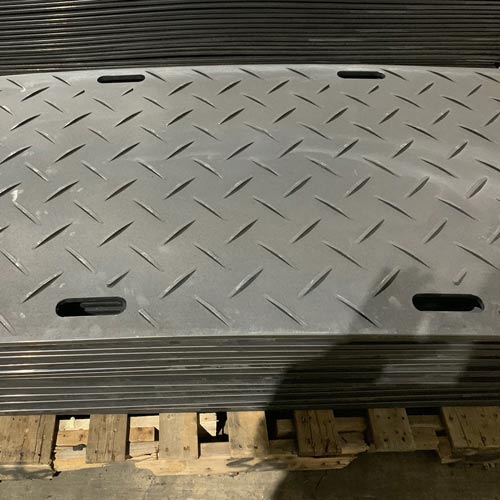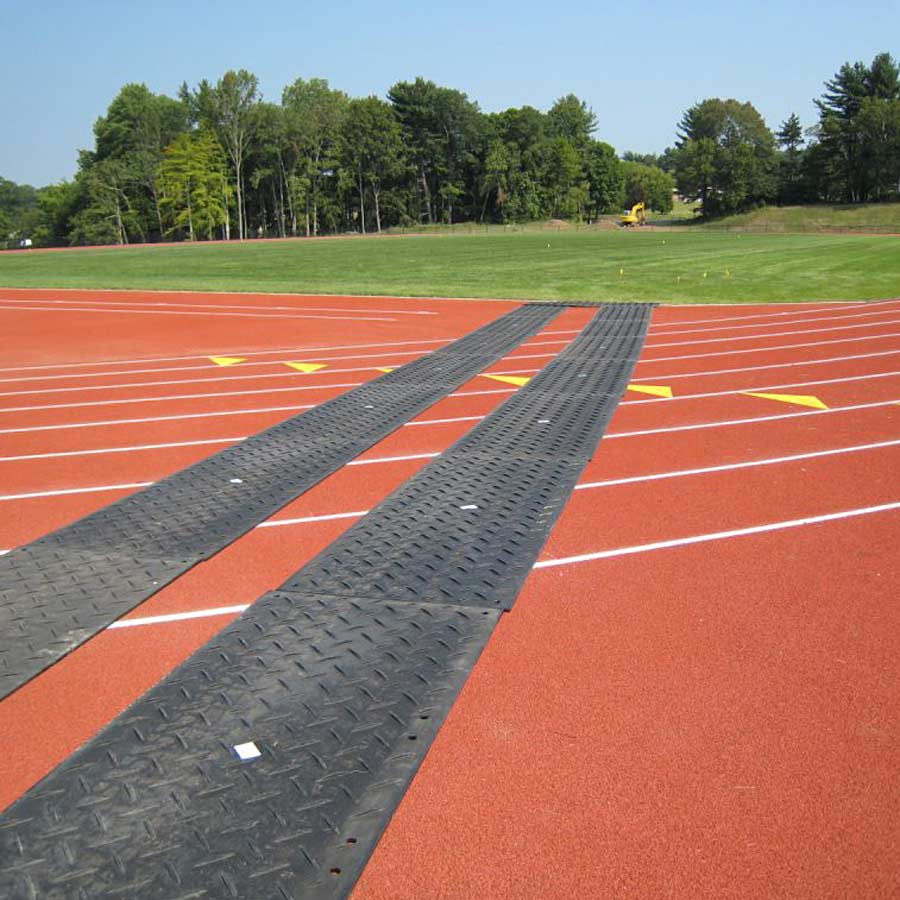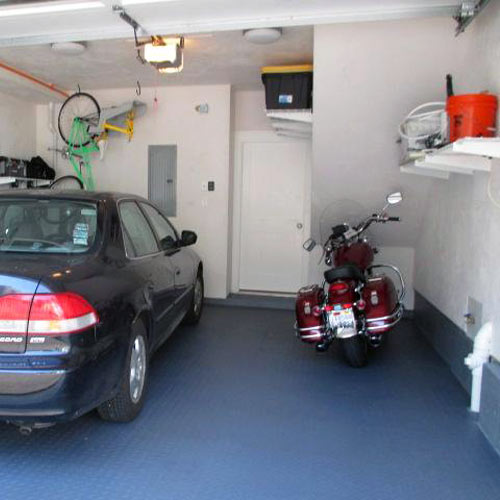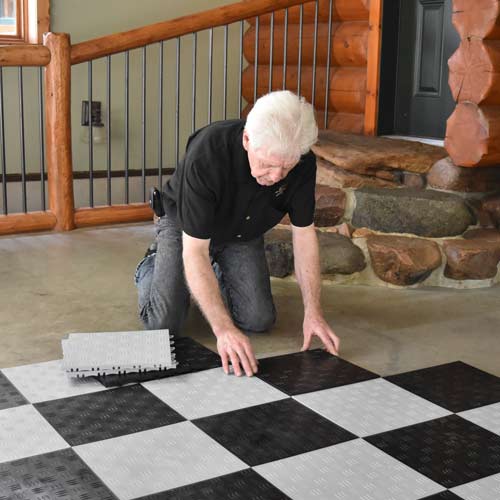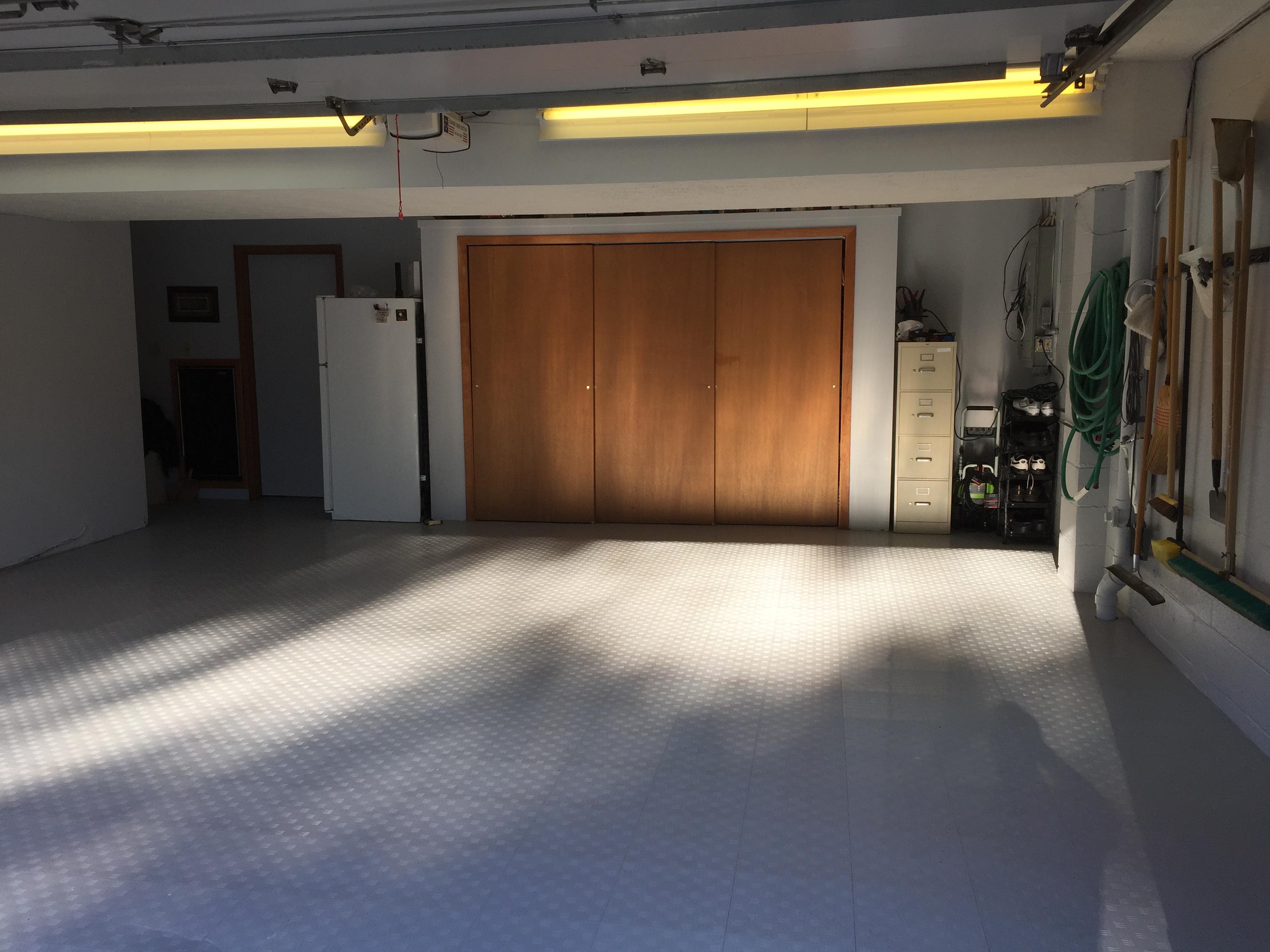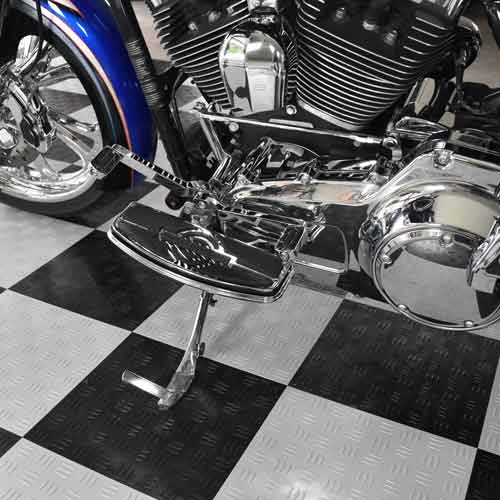 Diamond plate flooring is a useful type of tread flooring for installing in places where dampness could create slipping issues. The diamond shaped texture on the top of the flooring provides a slip resistant surface for people walking across it, but the texture has a low profile, so people won't stumble on it.
In an industrial setting, diamond plate flooring appears in materials like a rubber mat or steel or aluminum plating. Companies may install it on ramps, stairs, and other walkways where slipping is a concern. Sometimes, a car, trailer, truck, or boat may use diamond plate flooring as an accent piece or to prevent slipping on a step-up ledge going into the vehicle.
In a residential setting, this style of flooring more often appears in a plastic or vinyl material. Although a roll of rubber is useful for covering a large space in a short amount of time, some people would prefer an interlocking tile format to simplify moving the pieces into place for installation.
A mat is a useful format for moving the diamond plate flooring to various locations in the room to accommodate different tasks going on within the room.
What Are the Top Interlocking Tiles With Diamond Plate Flooring Texture?
PVC plastic tiles offer the interlocking design that many customers are seeking when they want an easy-to-install style of flooring with a diamond texture pattern. PVC plastic consists of a flexible material that further simplifies the installation process. It's durable enough to use in a garage, a workshop, a warehouse, an industrial setting, or a residential basement.
One of the most popular options in this use case is the
Diamond Plate Tile
. Designers added the diamond pattern so that it will work in a seamless fashion from tile to tile, creating a flooring layout that looks great over a large space. Each tile measures 1.7 by 1.7 feet and has 4 mm of thickness (about 5/32 inches).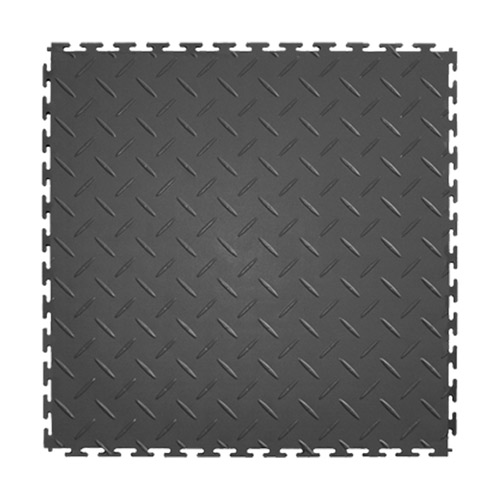 For a PVC tile with a little more thickness and durability, consider the
SupraTile 4.5 mm Diamond Pattern Tile
product. Each tile pops together using the interlocking edges, creating a secure setup. Each piece measures 1.64 by 1.64 feet and has 4.5 mm of thickness, allowing it to stand up to vehicular traffic from passenger cars or SUVs.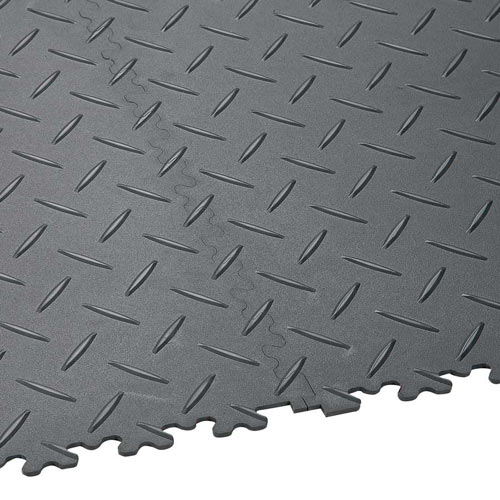 Both types of interlocking tile are available in black or gray.
What Kinds of Diamond Pattern Tiles Work Best for Supporting the Weight of Large Vehicles?
In addition to preventing people from slipping as they're walking, diamond plate flooring can provide traction for the tires on large vehicles, preventing a tire from slipping, while also protecting the subfloor or ground underneath from the tires.
The best diamond pattern tiles for this use case will consist of polypropylene plastic or polyethylene plastic. This is a firm type of plastic, differing from the flexible PVC plastic, allowing it to support greater weights when used in significant thicknesses.
For use in a car showroom or in a garage setting, the
Garage Floor Diamond Pattern Tile
is a great choice. This tile measures 5/8 inches in thickness and has a 10,000-pound load rating.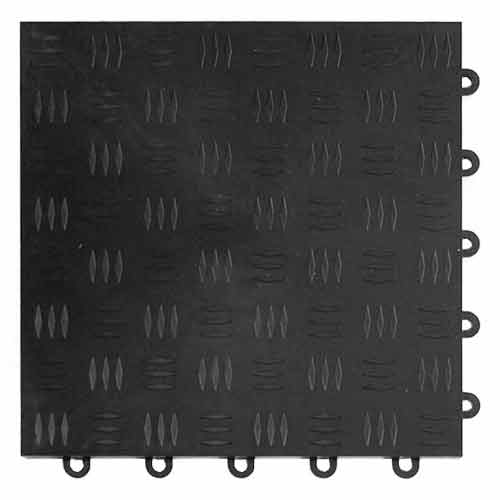 Each tile interlocks tightly using a tab and loop system on the edge. Because the hidden interlock system is consistent throughout all eight of the colors of tiles, it's possible to create checkerboard patterns.
For use outdoors on soft ground,
AlturnaMats Ground Protection Mats
are an excellent choice. These mats consist of 1/2 inch thick recycled polyethylene plastic that supports the weight of large vehicles working at a construction site, preventing the vehicles from sinking into soft ground or tearing up a gravel driveway.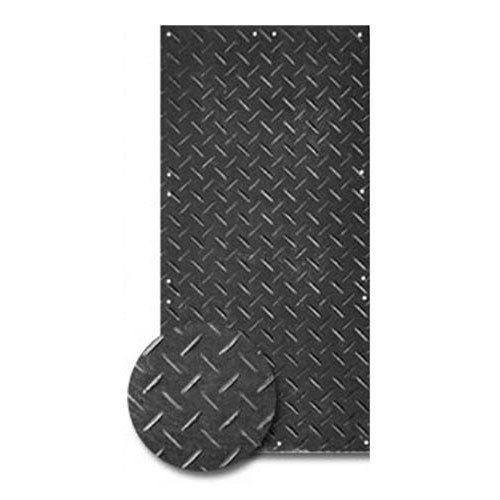 These 4-by-8-foot pieces are extremely durable, and manufacturers offer customers a lifetime limited warranty with this model. AlturnaMats are available in either black or translucent materials.
What Kind of Vinyl Mat Provides a Diamond Pattern for a Factory Setting?
For those working on a factory or assembly line where a diamond plate flooring would be useful from a safety standpoint, a vinyl roll allows the installer to cover a long, narrow area in very little time. The
Diamond Pattern Vinyl Runner
product carries widths of 2, 3, or 4 feet in a standard roll length of 75 feet. (Custom cut lengths are available via special order.)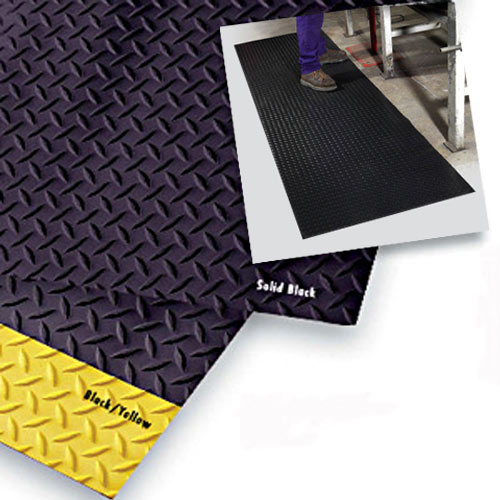 Each runner measures only 3/16 inches in thickness, meaning it won't create a significant tripping hazard. Yet, the vinyl compounds found in this runner are able to provide insulation against cold concrete floors often found in a factory or industrial setting.
The flexible vinyl will resist common chemicals that may spill onto the floor, as well as grease or oil. This anti-slip vinyl material is also water resistant, ensuring the traction in the diamond pattern works as well as possible.