What Is The Best Auditorium Flooring?
By Lisa Hobbie Created: November, 2020 - Modified: March, 2021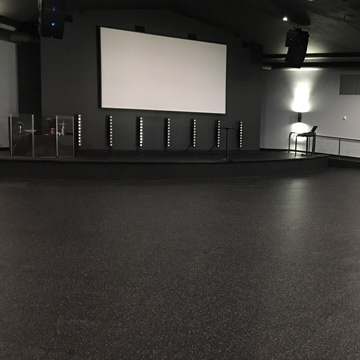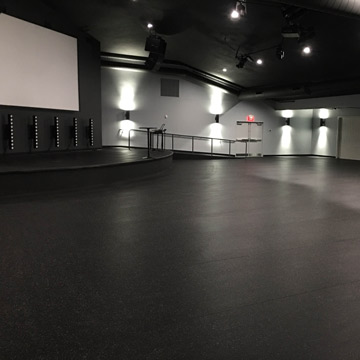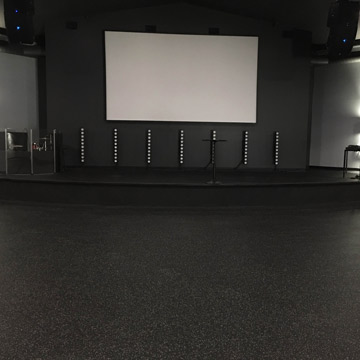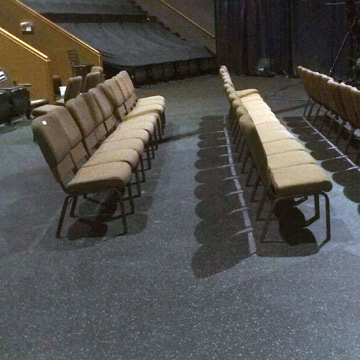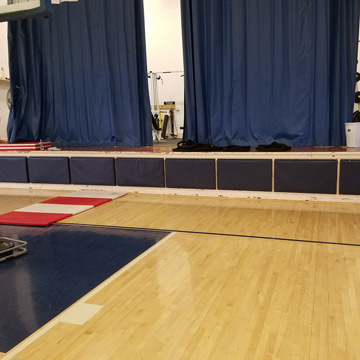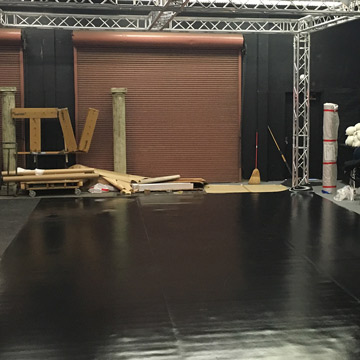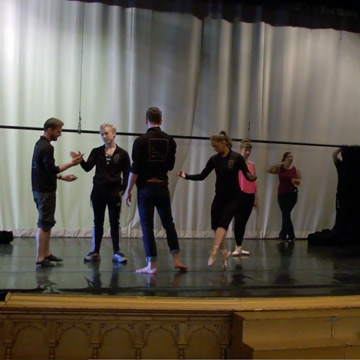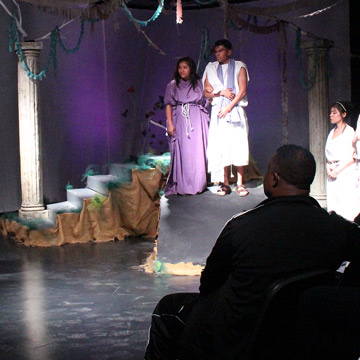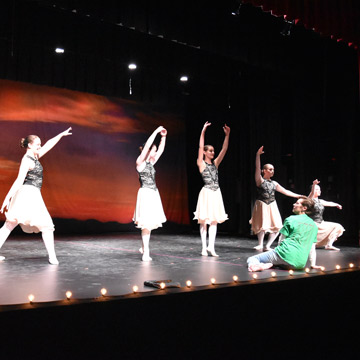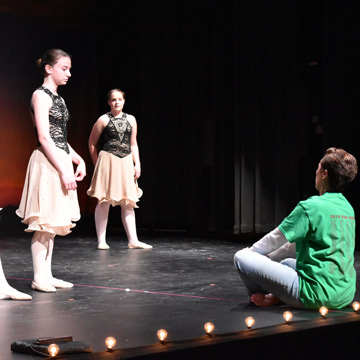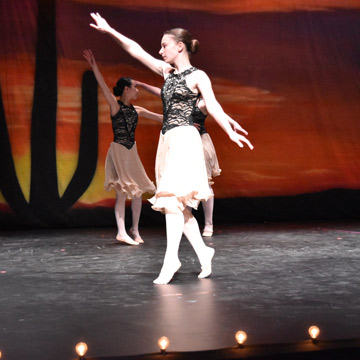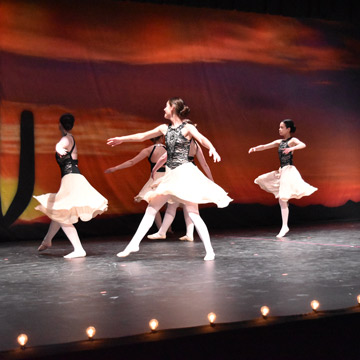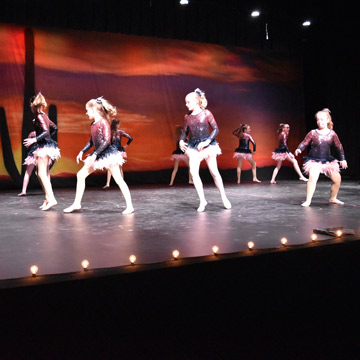 Auditoriums are gathering and performance places used for all types of assembly, from plays and concerts to school productions, church services, and more. Some auditoriums boast a stage or platform, while others have more of a traditional civic center feel. The specific auditorium details and different types of events all place a range of demands on the space, so having a high performing auditorium flooring in place is essential to the look, feel, and quality of the room.
Best Auditorium Flooring Options







If you are looking to build a new space or update a current auditorium, regardless of the design or whether it's large or small, employing a high quality, well built auditorium flooring system is essential. Greatmats has the best options, material, quality, and service when it comes to flooring, with numerous auditorium flooring solutions to choose from. 
3/8 Inch Rolled Rubber Event Flooring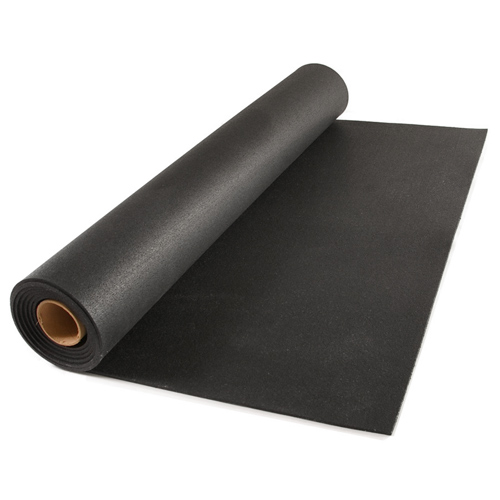 Auditorium flooring must be designed to withstand heavy foot traffic, so
rubber rolls
are a great surface that does just that. Many facilities - like schools and colleges - find that maintaining carpeting or wood floors requires a lot of maintenance and upkeep. So, once they are ready to replace it, they install rubber flooring over the concrete subfloor. 
Rubber flooring is easy to clean and maintain, is stain resistant, resistant to mold and mildew, and very durable. From rolled rubber flooring to rubber mats - or a combination of both, not many solutions will hold up as well as rubber does. View all of the options at Greatmats by viewing the
Rubber Flooring
Solution page. 
Rosco Touring Marley Flooring Roll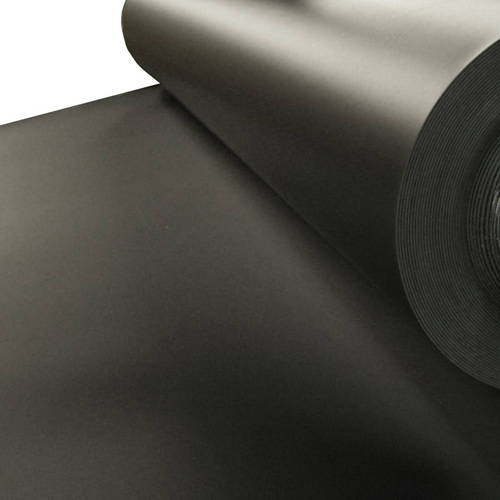 A Rosco Adagio vinyl roll is a great solution for auditorium flooring - especially on a stage or in a space where dance and theater performances will take place. A
Marley Roll
is made of long-lasting vinyl material, doesn't absorb liquids, is durable, and comes in portable, semi-permanent, and permanent installation options. 
This type of floor is used for all forms of dance, is slip resistant, durable, and easy to roll out and place with tape for a DIY installation. This type of flooring is easy to clean by sweeping and mopping it, as needed. 
There is also a
Portable Rosco Adagio
flooring option. This product is designed to be used for touring tap and dance groups, so it is suitable to serve as a portable dance floor as one is needed in an auditorium. 
It is similar to a traditional Adagio by Rosco floor, only thinner and easier to transport. It is still extremely durable and long lasting, and to install, it can simply be rolled out and taped down as needed. It works well over any solid surface. It can be transported, rolled out, and rolled up as much as needed. 
No Glare Theatre Flooring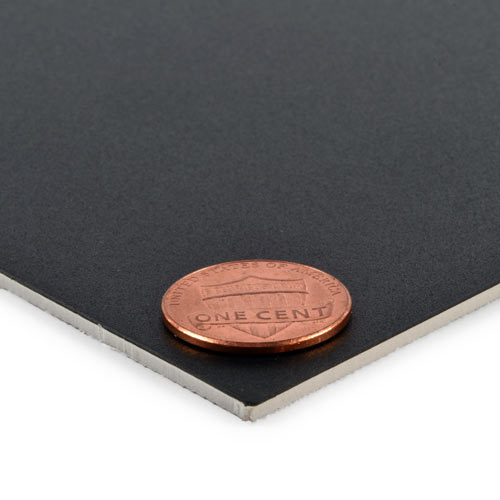 For auditorium flooring on your stage or platform surface, this
No Glare vinyl flooring
product is a great solution. It is a durable, Marley Vinyl product that can be used for most types of dance and theatre performances. 
Each roll is 6 feet wide and 60 feet long - providing 360 total square feet of coverage. It is also available in custom cut lengths, and like the other Marley flooring options, this can simply be rolled out and taped down for a fast and easy installation. 
Each roll does weigh 360 pounds, so special equipment, like a fork lift, may be needed to transport and place the roll in its designated space. Sweep and mop this auditorium flooring to keep it looking and performing at its best.
Gym Floor Auditorium Carpeting
Perhaps, your school gymnasium duals as its auditorium or your existing flooring is solid concrete, and you are looking for temporary carpeting options for certain occasions. In this case,
Protective Gym Floor Carpeting
is a great solution. 
Although this carpet is designed to provide a layer of protection on a subfloor, it actually does so much more. It is very attractive, and it presents a warm and welcoming atmosphere. This carpet features non slip backing and is easily laid without tape or other adhesive - making it great for temporary installations. 
Because each individual tile weighs about 14 pounds, it's heavy enough that it will not slide around after being positioned against another one. This product stays put and will hold up to foot traffic, tables, chairs, and just about anything else that may be placed in the auditorium. They are ½ inch thick, providing some comfort and cushion, too. Unlike traditional carpet, these tiles are easy to clean and maintain.
Vinyl Gym Auditorium Floor Covering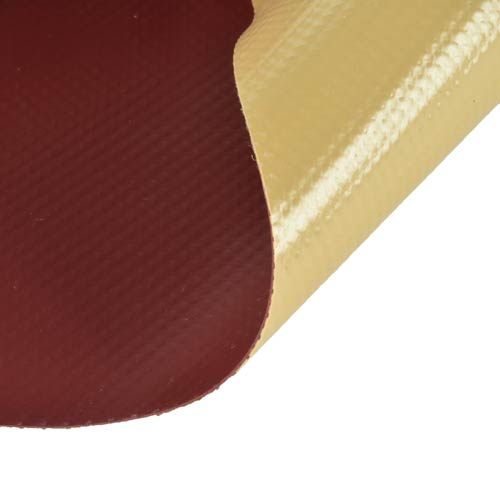 Another option if your church or school doesn't have a dedicated auditorium, is to cover an existing gym floor for concerts and performances with
protective vinyl flooring rolls
. In this type of circumstance, a 32 oz. vinyl cover roll and premium safety storage rack are the perfect mix. 
The gym floor covers are very easy to handle, are durable, fire retardant, feature strong seams, lay smooth and flat, are waterproof, rot and mildew resistant, anti-fungal, anti-bacterial, and exceed ADA and OSHA requirements for slip-resistant surfaces. This flooring solution is perfect for a school, as it comes in many colors and lengths and is designed specifically to protect a wood subfloor. 
A
Premier Safety Storage Rack
is a great addition to the protective vinyl roll. It features six, 8 inch diameter wheels, which reduce the risk of damage to the subfloor, as the weight load is distributed evenly. Not only does this allow for easier rack movement, it also provides better protection. Safety leg extenders with two, 3 inch wheels prevent the rack from tipping over, and storage trays hold items such as rolls of tape and power winders. These racks make the installation, removal, and storage of the vinyl covers fast and easy.
Greatmats - for your Auditorium Flooring Needs
The friendly and knowledgeable staff at Greatmats will help you to determine which auditorium flooring solutions are the best options for your space.
Regardless of the product you choose, you simply can't go wrong when you buy from Greatmats.