What Is The Best Artificial Field Hockey Turf?
By Paige Cerulli Created: December, 2021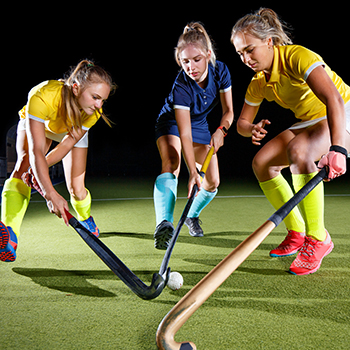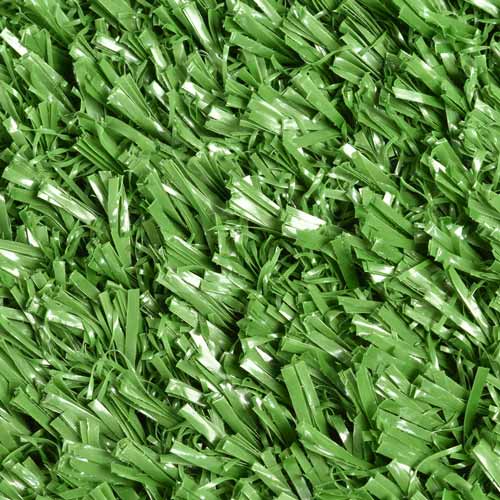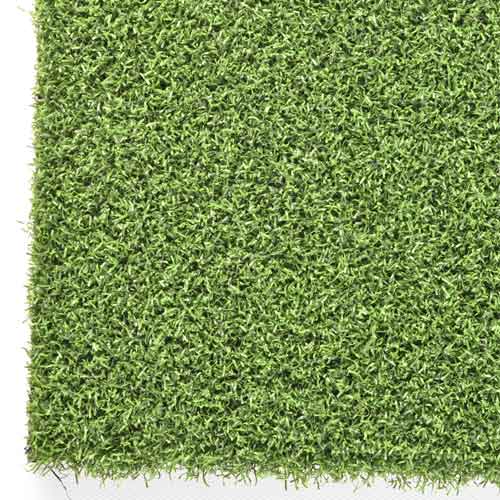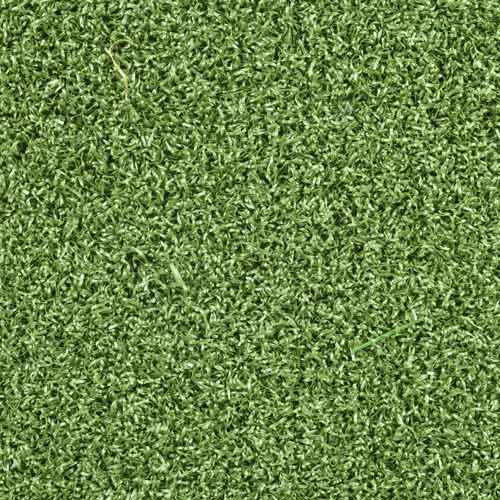 There are few elements more important to a field hockey field than the turf that you choose. Your turf will also be one of your greatest expenses, so it's important to know what to look for when deciding which product is best for your field.
Qualities to Look for in Field Hockey Turf
Field hockey fields see intense and demanding use, and you'll need turf that can withstand that type of use. Artificial turf is often the best for many reasons.
Artificial turf is much easier to maintain than genuine grass. When you rely on genuine turf, it can be affected by inclement weather, and it requires water, mowing, and other time-consuming care.
Real turf can be damaged when played on heavily, and if the field is wet, it's easy to churn the turf into mud. The grass also fades in the winter, and bare patches can become an unsightly problem.
While artificial turf is often ideal, artificial turf products don't all offer the same qualities. Look for the following features in any product that you consider.
Realistic Feel - Look for artificial turf that feels realistic and that mimics the cushion that real turf offers. This slightly forgiving feeling helps to keep your athletes comfortable and safe. The pile height of the turf you choose can also contribute to the turf's performance. A pile height that's close to real grass will give the most realistic feel.
Durability - The women who play field hockey don't wear typical shoes. Instead, their cleats can dig down into the turf, damaging less durable products. Look for a turf that's designed for use with field hockey cleats. It needs to be strong enough to withstand plenty of use, and some products are backed by warranties for additional peace of mind.
Ease of Cleaning and Maintenance - Cleaning and maintenance are also important, and choosing a product that's easy to clean and maintain can help to cut maintenance labor and costs. Many artificial turf products can be hosed down to get rid of dust, and they often require minimal maintenance.
Affordable Cost - In addition to the initial cost of the turf, consider other factors like installation materials and installation costs. Many products are available in generously sized rolls, which can be ideal for larger installations and which can help to cut down on costs.
The Best Field Hockey Turf Products
At Greatmats, we offer four products that are ideal for many field hockey fields, whether you're building an indoor facility, planning a project at a high school, or are buying products for a major college installation.
V Max Artificial Grass Turf 12 ft wide x 5 mm Pad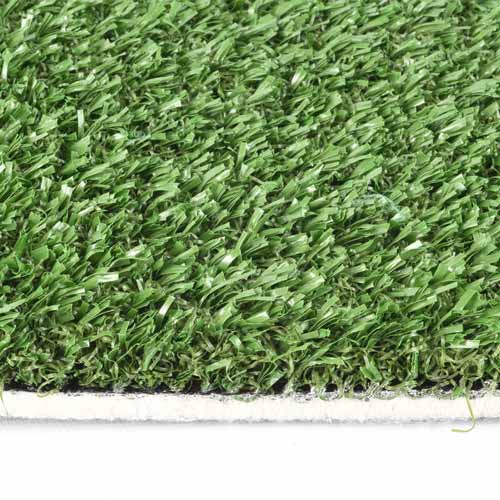 The V Max Artificial Grass Turf is a high-performance turf that reacts naturally during games and practices. This rugged turf is suitable for indoor and outdoor sports applications.
It features a blend of nylon and polyethylene for an extra realistic feel and softness, while a 5mm foam backing offers extra cushion. WIth a ¾-inch pile height, it closely mimics the look of actual grass.
This turf is extremely easy to care for and can be vacuumed or cleaned with a leaf blower. It's designed to let rain drain right through.
Gym Turf 365 Portable Indoor Sports Turf per SF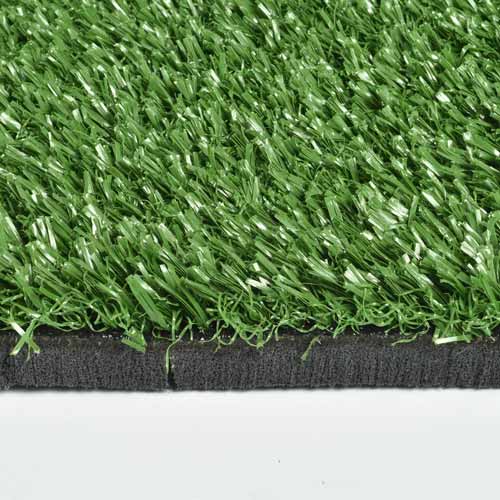 The Gym Turf 365 Portable Indoor Sports Turf easily transforms any area into a field in just minutes. The turf can be easily installed and uninstalled, and it requires no adhesive or infill base.
The turf offers excellent traction and helps to prevent athlete injuries. It exceeds the International Soccer Standards for Artificial Turf's ASTM requirements.
Since the turf has a flexible backing, it offers extra protection against injuries that could result from hard falls. That flexible backing means you can also easily roll up the turf after practice, increasing the versatility of the space that you have.
Installation is easy, thanks to the Flexi-Connect system that secures the turf sections together. Each connection is securely connected, so you don't have to worry about athletes tripping or slipping.
When you're done with practice or a game, you can store the turf in an upright position to minimize the amount of storage space you need.
Bermuda Artificial Grass Turf Roll 12 Ft wide per SF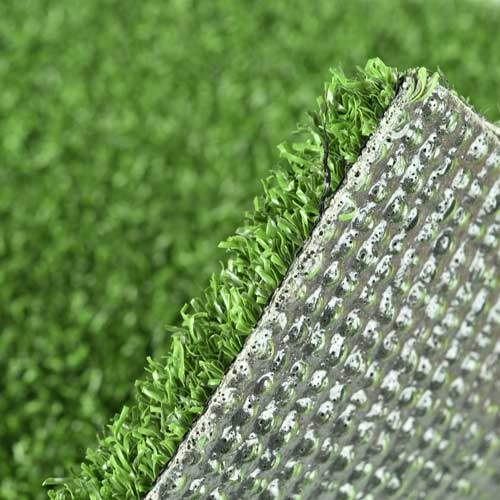 The Bermuda Artificial Grass Turf Roll offers a natural feel and a quality performance, making it ideal for outdoor and indoor field hockey fields.
This highly versatile turn features a polypropylene plastic material and requires no infill. The SilverBack polyurethane backing holds the yarns in place while also providing a cushioning effect.
The turf is backed by an eight-year limited manufacturer warranty. It delivers a consistent performance throughout its lifespan and can be cleaned with the occasional vacuuming.
True Turf Artificial Grass Turf Roll 15 Ft wide per SF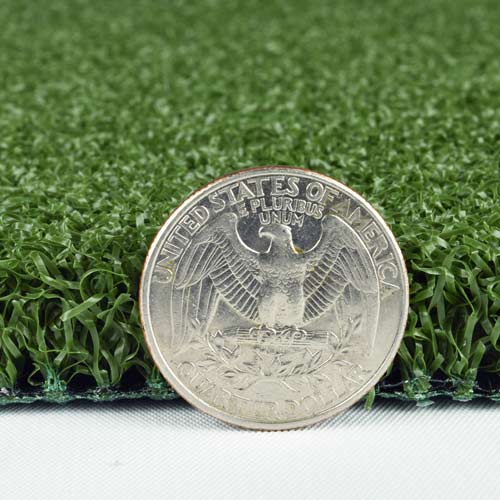 The True Turf Artificial Grass Turf Roll offers high performance quality and a natural reaction underfoot. It features a low pile height and is safe for both kids and pets.
The turf features a backing made of a dual layered woven polypropylene. That backing lets water run through it, making the turf an ideal choice for both indoor and outdoor installations.
Best of all, the turf is very easy to maintain and can be rinsed down to keep it clean.