Are Rubber Puzzle Tiles Good For Gyms?
By Paige Cerulli Created: July, 2022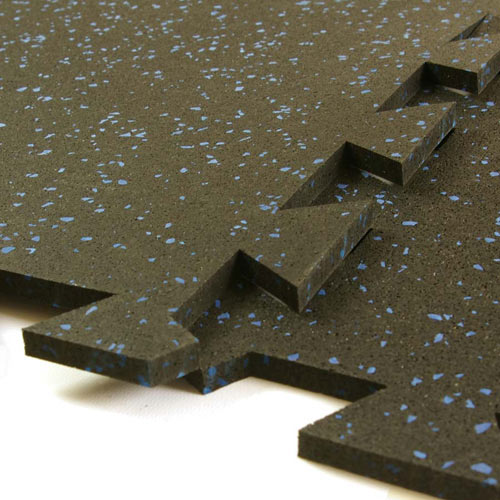 Rubber is an ideal gym flooring, but rolled rubber has lots of drawbacks. Rubber puzzle tiles are a highly popular and practical choice, and they're suitable for both commercial and for home gyms, weight rooms, and more.
Benefits of Rubber Puzzle Tiles for Gyms
There are many reasons to choose rubber puzzle tiles for your gym flooring. Rubber is one of the strongest and most durable types of flooring available. While many foam and plastic flooring can be damaged by heavy weight sets, most rubber has the strength and durability to withstand the challenges of a gym environment.
Rubber tiles are much easier to install than rolled rubber. They're conveniently sized and weigh less than rubber rolls, but connect together to form a single, cohesive surface.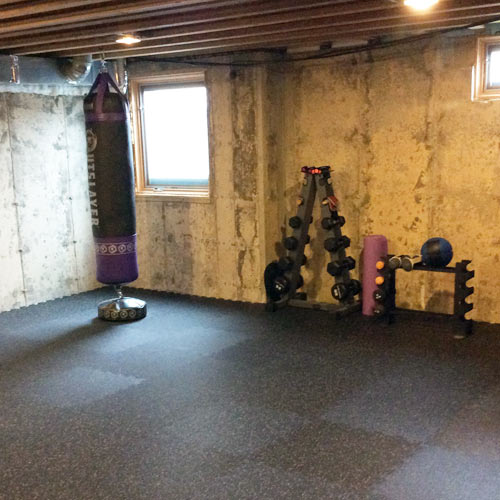 Rubber tiles are available in a variety of thickness options, so you can find the perfect balance of affordability, shock absorption, and overall subfloor protection.
If the tiles are ever damaged or worn, you can replace just that one tile, rather than having to replace an entire roll of rubber. This can make for easier repairs and for valuable savings over time, too.
Many rubber tiles can be dry laid, which allows you to remove or relocate them in the future. Other types of flooring may require adhesive and are a much more permanent installation.
Top Rubber Puzzle Tiles for Gym Use
At Greatmats, we offer many rubber puzzle tiles. Below are some of the products that are most popular for both commercial and home gym use.
Interlocking Rubber Floor Tiles 2x2 Ft x 8 mm Color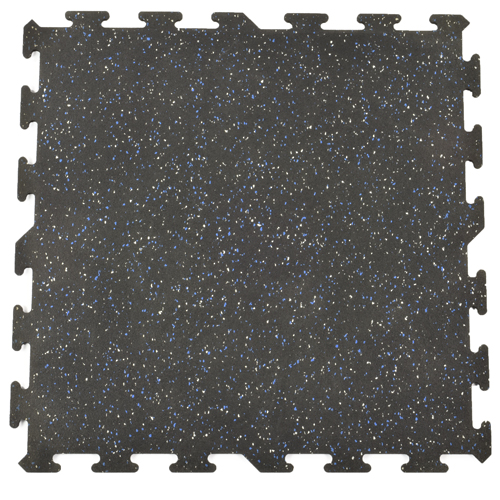 The Interlocking Rubber Floor Tiles 2x2 Ft x 8 mm Color are a great choice for home gym floors. Their 8 mm thickness makes them highly durable, and their 2x2 foot dimensions let them quickly cover larger areas.
These tiles feature an easy installation, thanks to their interlock design. They can be placed directly over a hard, flat surface, like a concrete basement floor, and there's no need to use adhesive.
These tiles feature commercial-grade construction, and they're backed by a five-year warranty. Their non-slip surface helps to keep you safe during each workout, and the tiles are partially non-absorbent.
Sundance Mats 4x6 Ft x ¾ Inch Interlocking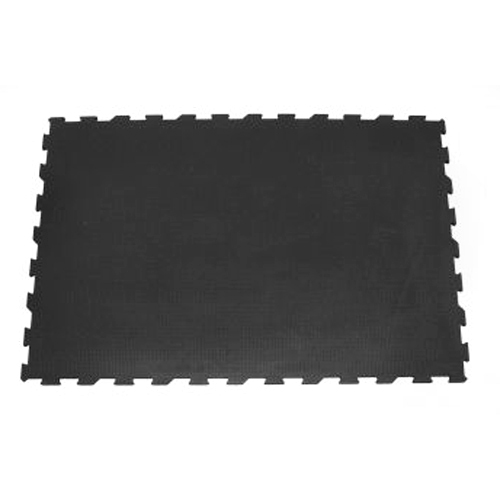 The Sundance Mats 4x6 Ft x ¾ Inch Interlocking are generously sized, so they'll quickly cover exercise room floors. Each mat is made entirely of recycled rubber, making it an eco-friendly flooring choice.
These mats feature a non-slip pebble top for maximum traction, and they're easy to clean. They interlock together securely, so it's easy to create a large, durable floor.
The thick rubber mats help to insulate against cold and wet conditions, so they're particularly helpful for basements and garages.
Rubber Tile Utility 8 mm Black Mix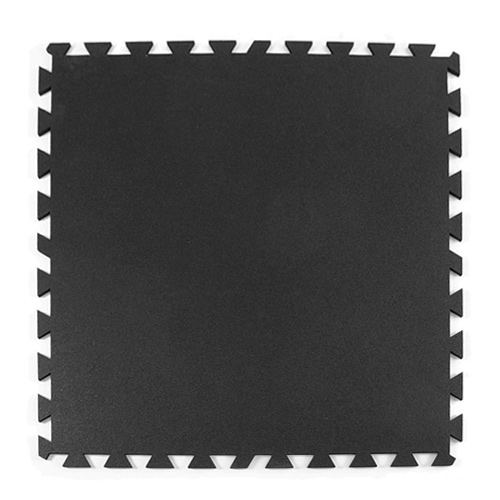 The Rubber Tile Utility 8 mm Black Mix is both economical and durable, making it a great option for low-cost gym flooring. The tiles are double-sided for maximum use, and they feature a non-slip surface for safety.
These tiles feature puzzle edges that are precision waterjet cut for a tight and secure fit. They're available with several color fleck options against a black base.
Because the tiles are made with recycled rubber, they're an environmentally friendly flooring option ideal for weight rooms, workout rooms, and other areas where you need a strong, durable flooring.
Geneva Rubber Tile 3/8 Inch 10% Color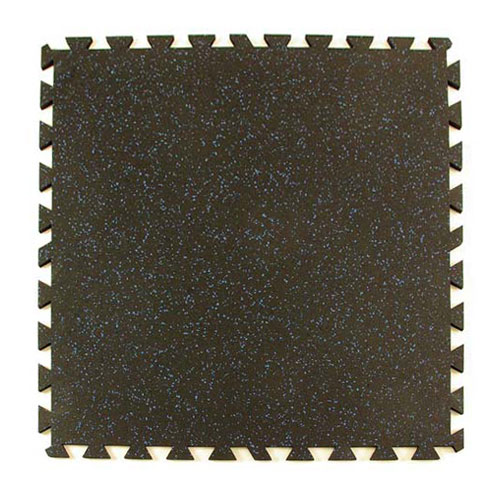 The Geneva Rubber Tile 3/8 Inch 10% Color is a great way to add a touch of color to your gym, and it's available in four different color fleck options. The 10% distribution of color flecks adds an eye-catching touch while the tile still retains its excellent durability.
These tiles may measure 3x3 feet, but they weigh just 18 pounds, making them easy to move and install. They can also quickly cover larger areas, ideal for home and commercial gyms, as well as for weight rooms.
These tiles feature a lower rubber odor than other rubber tiles, so they're a great choice for indoor use. No adhesive is needed for the installation, meaning you can remove and relocate them in the future if needed.
Sundance Mats 2x2 Ft x ¾ Inch Interlocking Black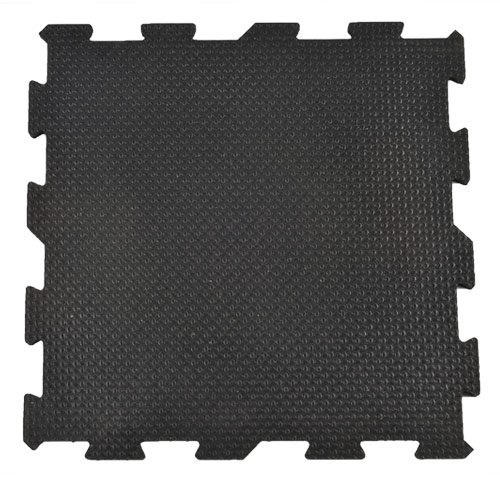 The Sundance Mats 2x2 Ft x ¾ Inch Interlocking Black are economical rubber tiles that deliver generous shock absorption and durability. The pebble top surface texture maximizes traction and safety, making these mats suitable for gyms, weight rooms, and more.
These mats also offer supreme strength. They're strong enough to support a horse without collapsing or developing weak spots, so they're perfectly suited to weightlifting areas.
The tiles' interlocking design makes for easy cleaning, and you can install them on any hard surface to pad and protect your subfloor.
Choosing the Best Rubber Puzzle Tiles
If you're unsure of which rubber puzzle tiles are best for your needs, give our Greatmats customer service team a call. Our flooring experts can provide you with additional product information, shipping quotes, and more.