Flooring for Basement Family Rooms
By Greatmats Staff Created: June, 2017 - Modified: September, 2023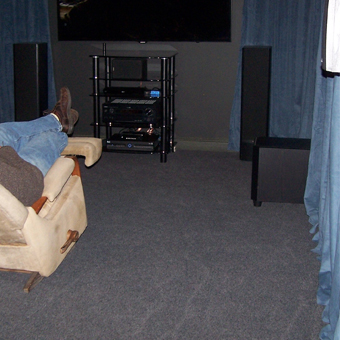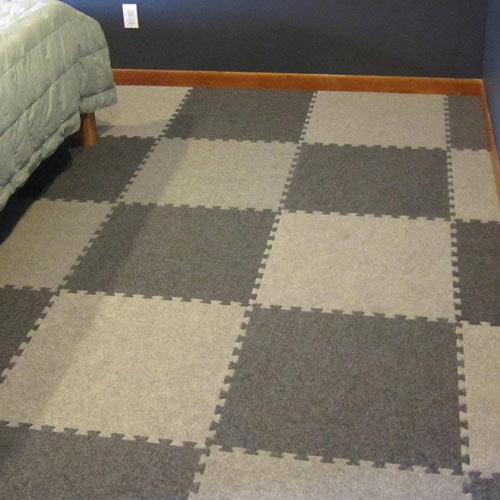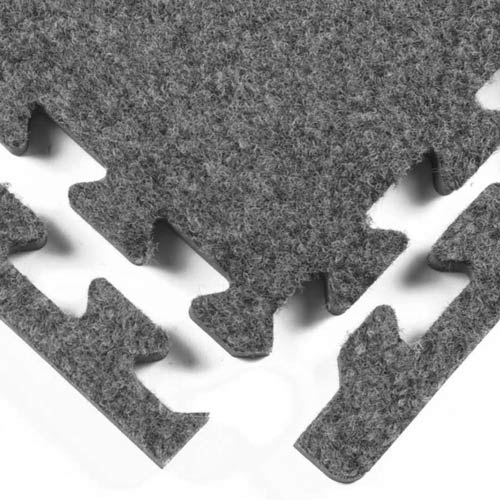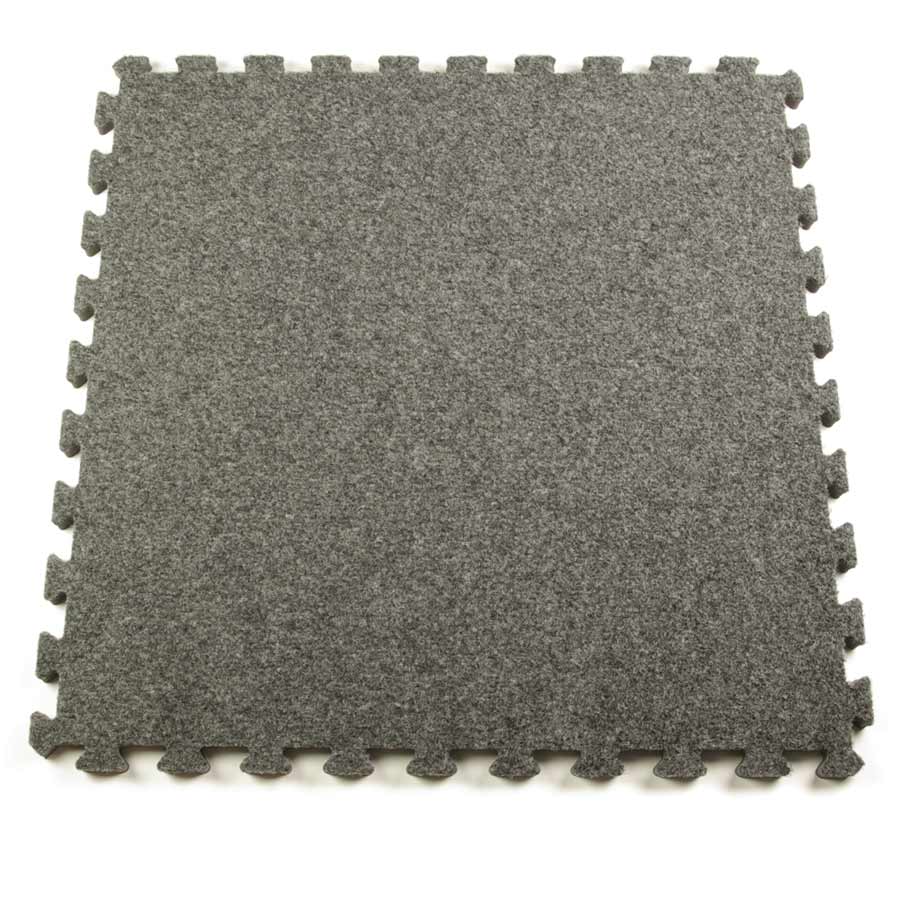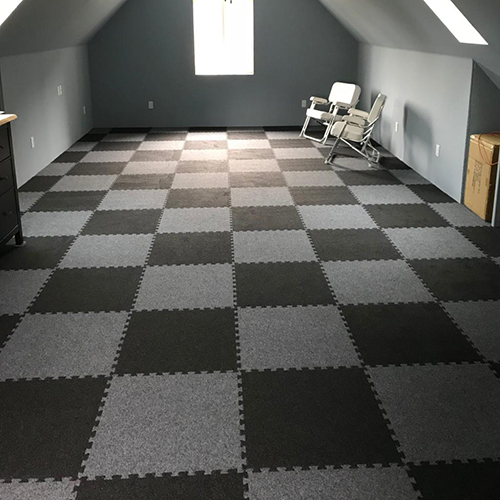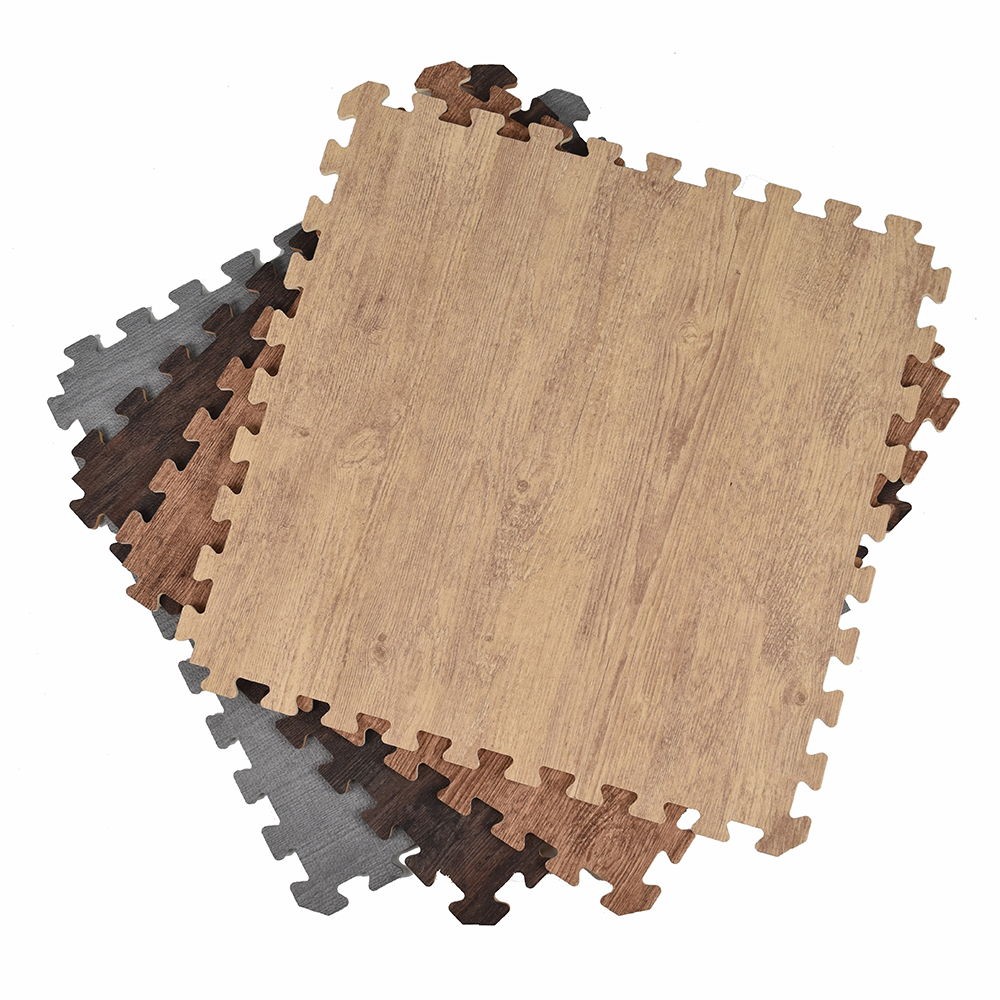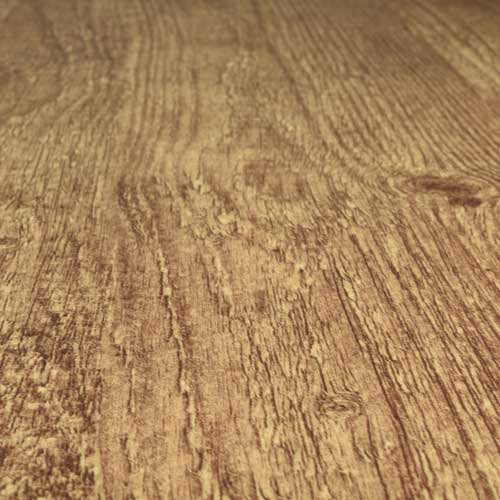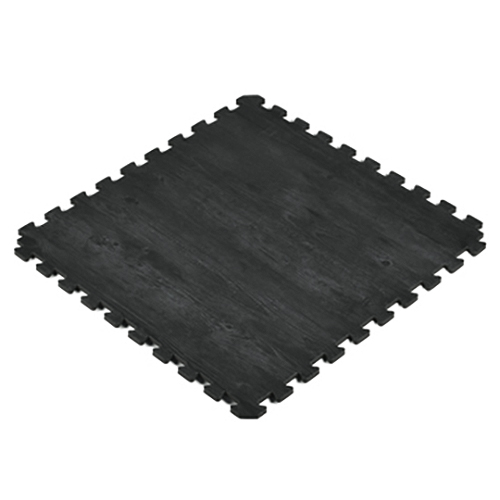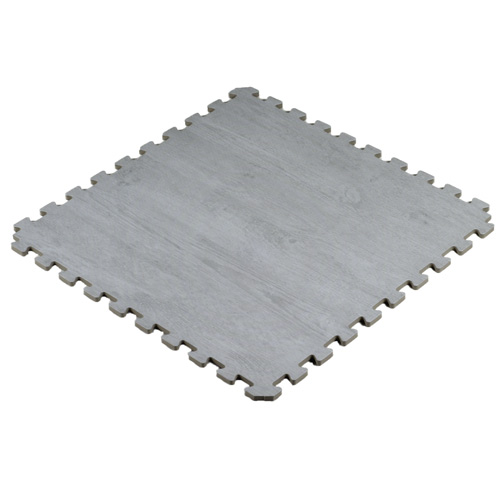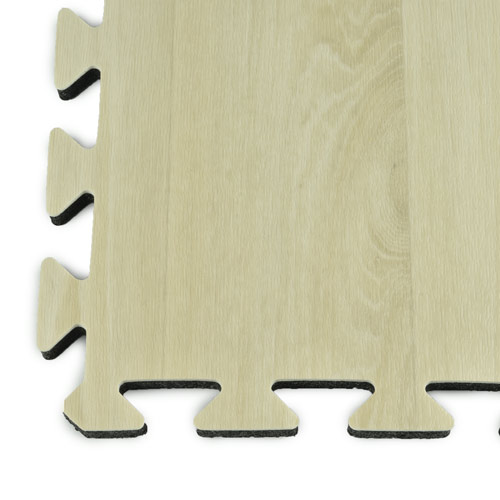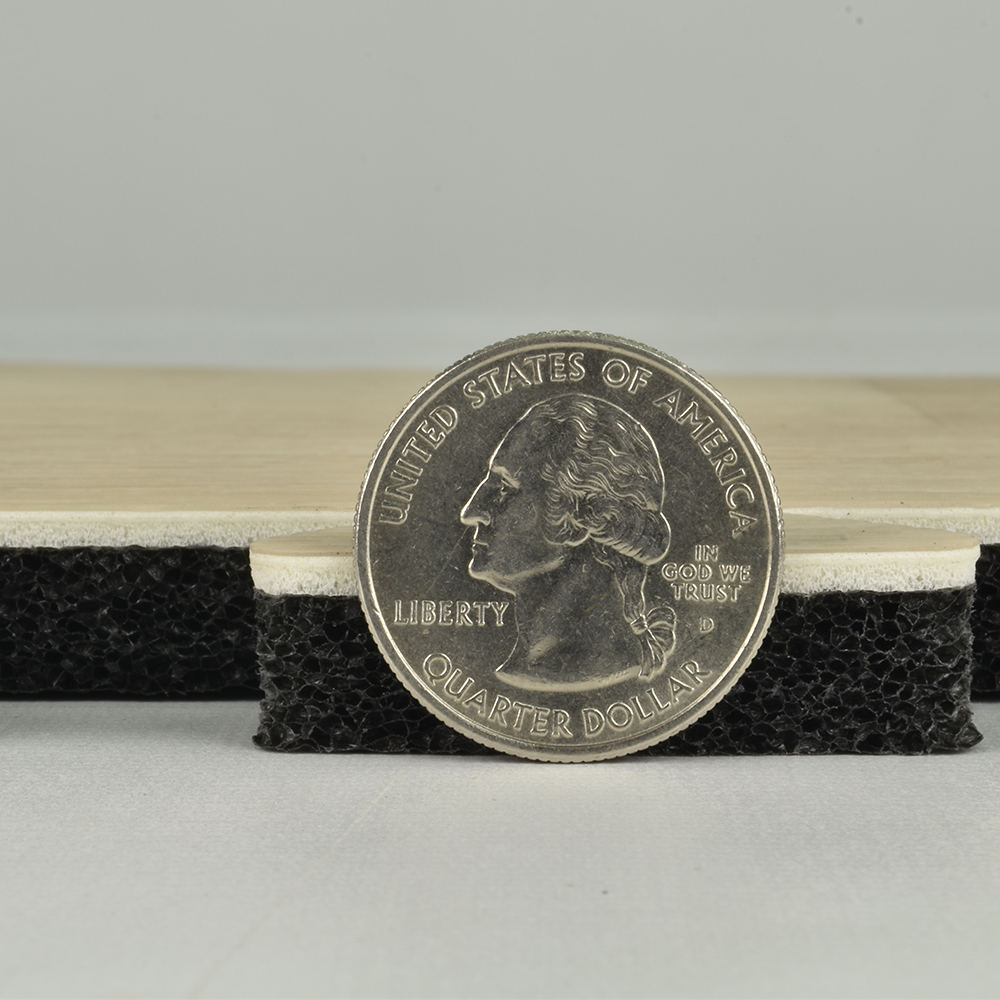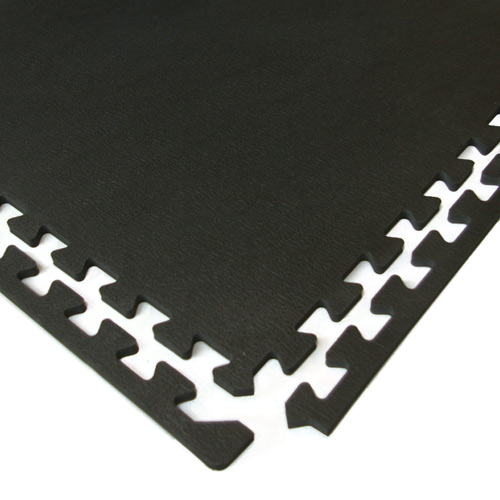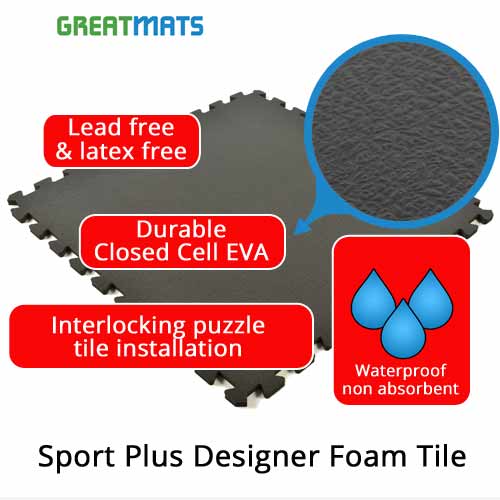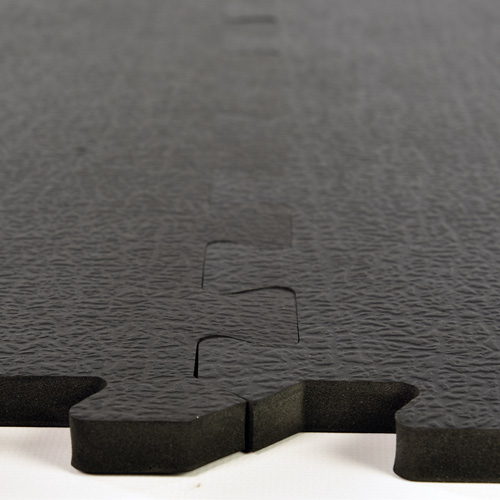 A family room is a warm and cozy space, but when you're creating that room in a basement, finding the right flooring that's comfortable and durable can be a challenge. At Greatmats, we have plenty of products that can help you to make the ideal family room right in your basement.
Choosing the Right Family Room Flooring
When you're dealing with a basement, you need to come up with a floor product plan that's designed to withstand the challenges of a basement setting. Basements are moisture-prone, so a flooring that's waterproof is important.
You'll also want to choose a modular product, like vinyl or foam tiles. These tiles can be easily removed in case of a flood or other issue, and they're just as easily reinstalled again.
A floor covering that insulates against the cold basement floor is also important. That insulation will make the room more comfortable and welcoming, so your family enjoys spending time in that room.
It's also important to choose a product that offers plenty of cushion. No one will enjoy spending much time on hard tiles. Instead, a cushioned tile makes for a more forgiving surface that's also conducive to games and other activities.
You'll find all of those qualities in many of our foam and carpet flooring products.
Family Room Flooring Ideas
Below are our favorite foam tiles for family rooms:
Royal Interlocking Carpet Tile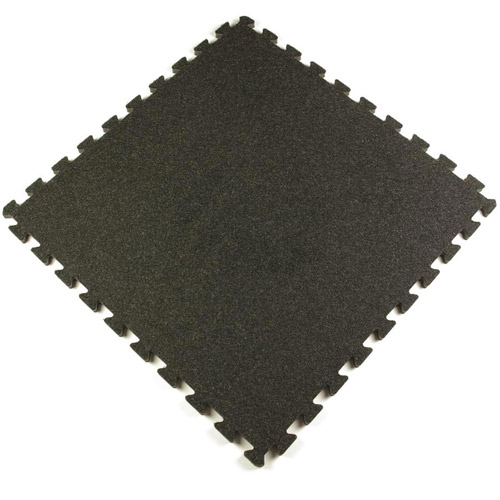 The Royal Interlocking Carpet Tile is waterproof, so it's ideal for basement installations. It's also stain resistant and is well-suited for basements where occasional leaks occur.
These carpet tiles are comfortable underfoot and have anti-fatigue properties that are very similar to traditional carpeting. They can be dry laid directly on concrete and require no adhesive.
Foam Tiles Wood Grain
With the Foam Tiles Wood Grain, you'll get the look for real hardwood in a tile that's designed for environments like basements. These foam tiles are waterproof, and they're also free of lead and latex.
With these tiles, you'll get a soft, cushioned feel that makes for a welcoming, enjoyable room. They interlock easily just like puzzle pieces, and their 2x2 foot size lets them quickly cover larger areas.
These tiles are available in five beautiful wood grain finishes.
Rustic Wood Grain Tile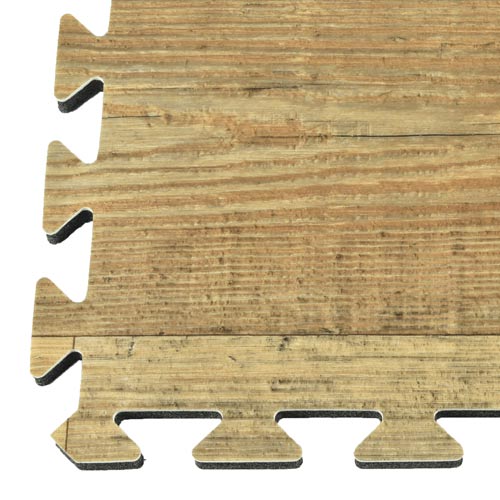 The Rustic Wood Grain Tile has a distinctive style that will add warmth and a beautiful touch to your basement family room. It provides anti-fatigue cushioning and the tiles are lightweight and easily portable.
These tiles are waterproof and won't absorb moisture. They're easy to install and require no adhesive, making them a great choice for use in basements.
Sport Plus Designer Foam Tile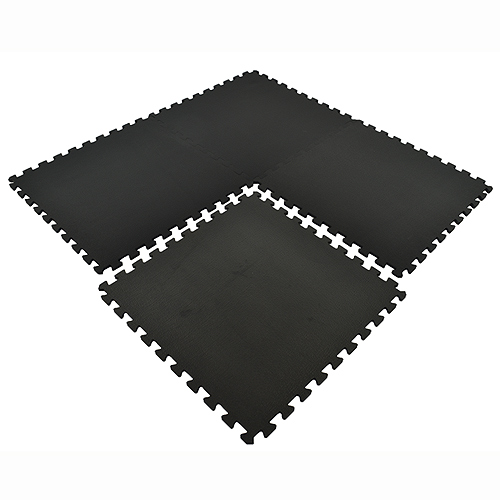 The Sport Plus Designer Foam Tile can be used as a home gym flooring, but it's also ideal for basement family rooms. The tile is waterproof, and you can easily clean and disinfect it as needed.
These tiles are free of lead and latex, so they're safe for your whole family. They absorb impact well, an ideal quality when you have young kids who will be playing in the family room.
These tiles include border strips, so you can create a clean and finished wall-to-wall or island installation.
Are foam flooring tiles ok to put on concrete?
Yes, foam flooring tiles are ideal for installation on concrete. These tiles can soften the hard surface of concrete. They also offer some thermal insulation, protecting you from the cold subfloor. As long as your concrete floor is flat and level, you can easily install foam tiles over it without an underlayment or any site preparation.
What do I do with foam tiles if I get water in my basement?
If you know that your basement is prone to leaks or flooding, then it's best to choose a closed cell foam flooring, which won't absorb water.
If you get water in your basement, you can easily disconnect and remove your foam tiles. Pulling up the tiles will expose your subfloor, so you can use a Shop Vac to remove any water.
Once you've removed as much water as possible, turn fans on to completely dry out the subfloor. Position the tiles so they're leaning up against a wall or other structure, exposing their base and letting them dry out.
Once the tiles and your floor are dry, you can replace the tiles. It's one of the many benefits of choosing foam floor tiles for your basement.
Are foam floor tiles cheap to install in a basement?
Foam floor tiles are one of the more affordable flooring types to install in a basement, as they can easily be done yourself with little-to-no tools. The price of the tiles will vary depending on the tiles you choose. Most foam tiles are made of closed cell foam tile that's well suited for basement use.
Keep in mind that in addition to the lower initial cost of your flooring, foam tiles allow you to complete the installation entirely by yourself. This can save you substantial money over the cost of a professional installation, and can keep your overall project costs low.