In What Forms Are PVC Flooring Available?
By Lisa Hobbie Created: September, 2021 - Modified: April, 2023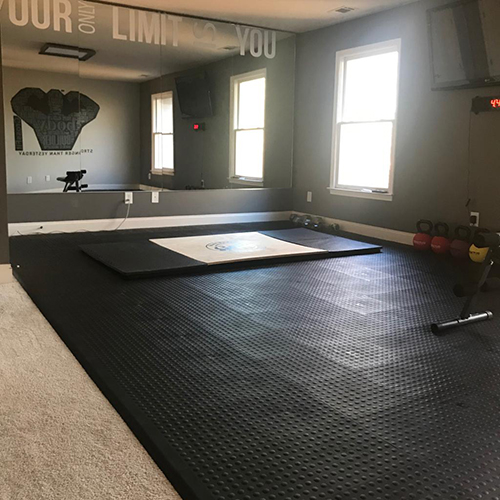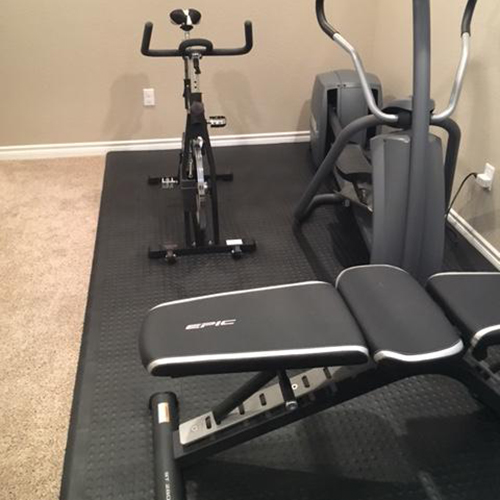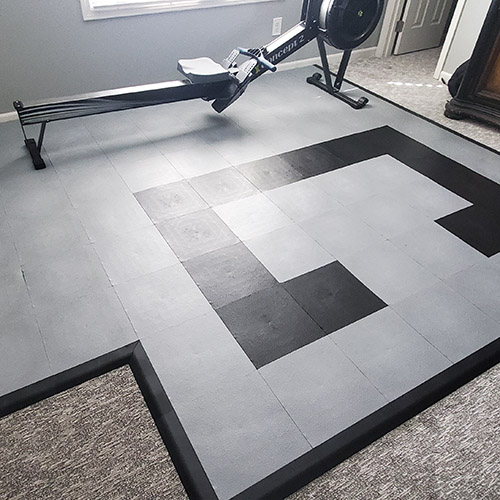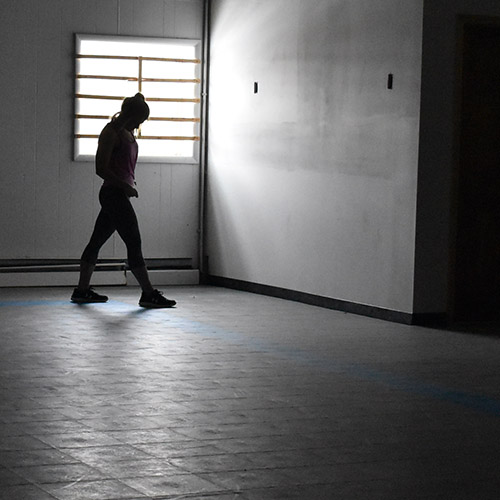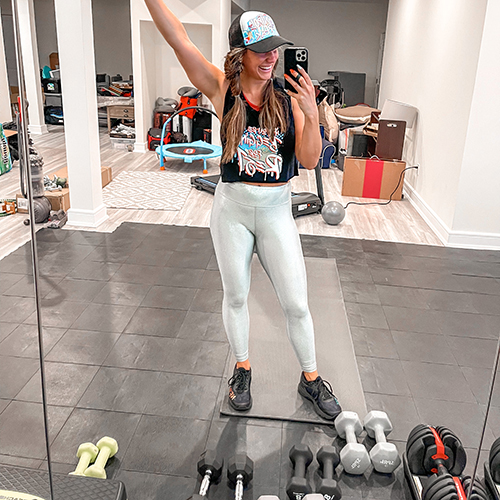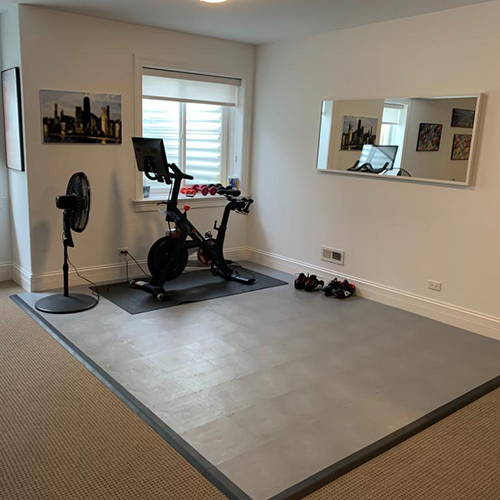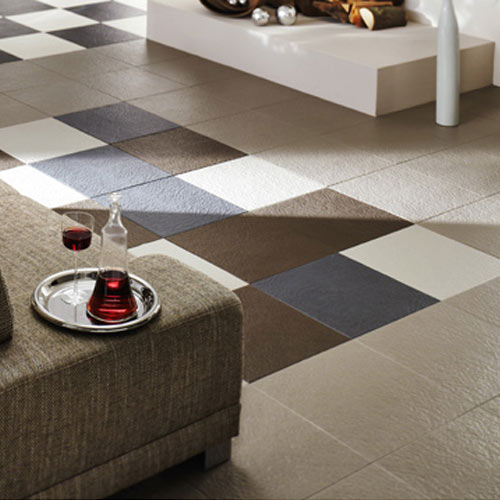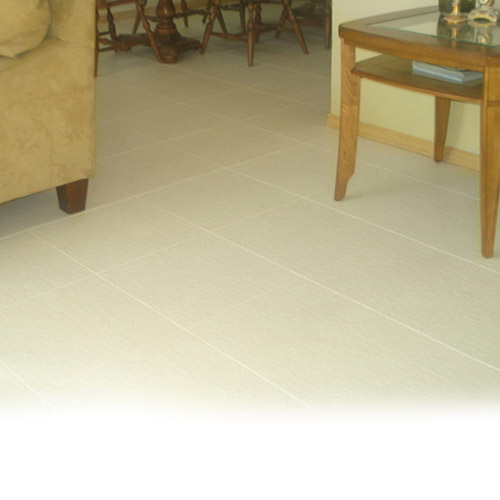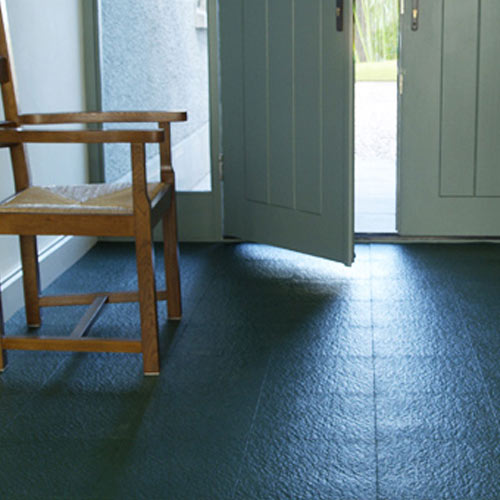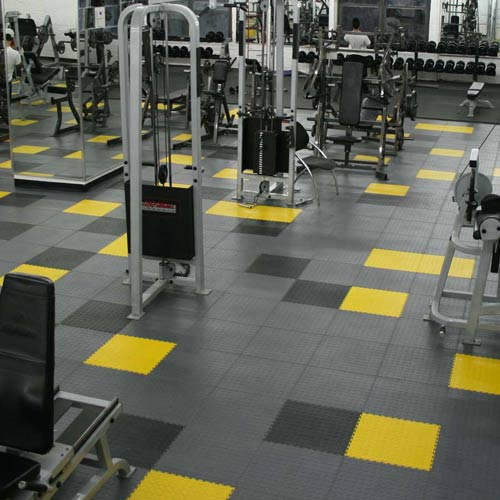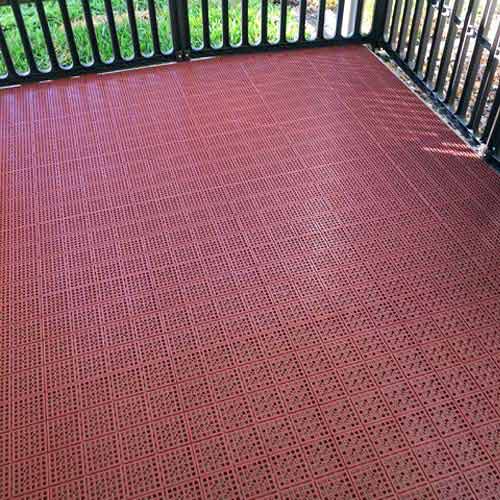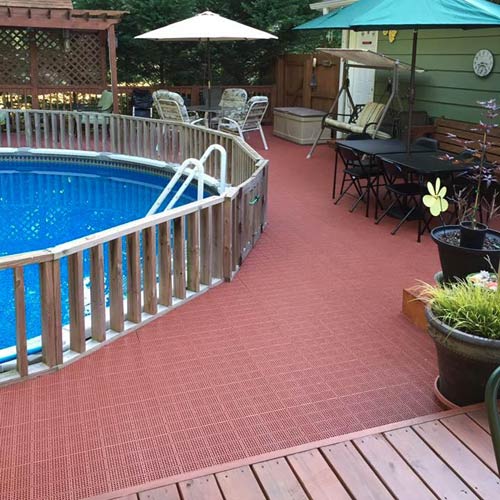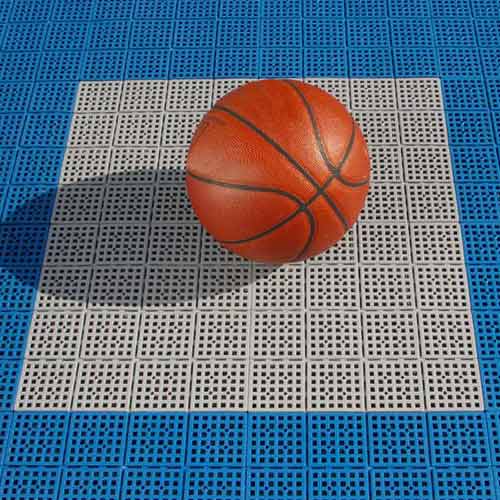 There are many types of PVC products, from interlocking garage tile and decking to workout flooring, entryway and anti-fatigue mat options, and raised modular products.
Although there are so many pvc flooring options to explore and consider, the following 6 products are among the best and most popular:
These products represent some of the best pvc flooring products available, with options suitable for workshops, patios, garages, gyms, and more! Each has an affordable price point.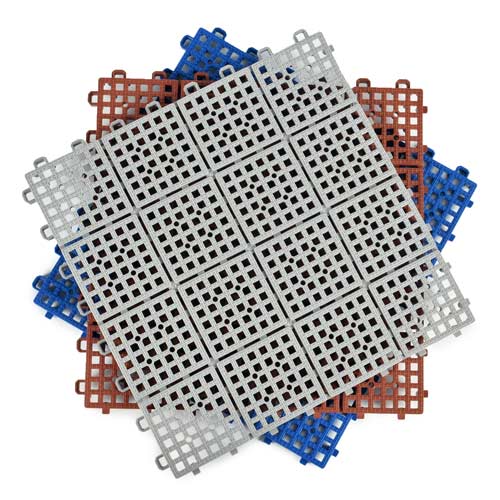 Patio Outdoor Tile is a PVC product that is a lightweight, fast-drying, non-slip surface that is comfortable to walk or stand on.
These PVC tiles can easily be installed over concrete, wood, brick, and compacted surfaces with their fast and simple, snap together process. The assembled surface offers a safe wet area. When it does get wet, the tiles will drain quickly and easily, which helps to prevent the growth of mold and mildew.
This product is UV treated and commonly used for pool surrounds, deck top floors, and any other outdoor space. They are even used for boats, docks, sports courts, gaga pits, and indoor lounges and shower areas. The tile is available in gray, terra cotta, and blue.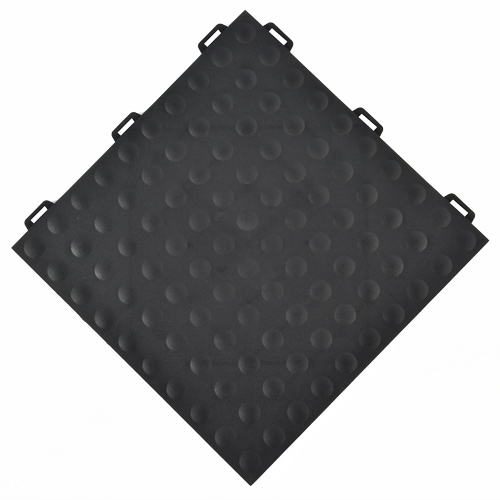 StayLock Tile Bump Top Black flooring tiles deliver a versatile flooring surface that is durable like rubber with a cushioning that feels more like foam. It features a design that will lock together tightly without separating over time - even when placed under pressure.
This PVC flooring product provides support, ergonomic benefits, and anti-fatigue properties. It's waterproof and its raised base and lightweight design prevent water from getting trapped beneath it, making it perfect for a basement space or other area prone to moisture. This design also prevents the flooring from sliding over carpet if used for a temporary installation.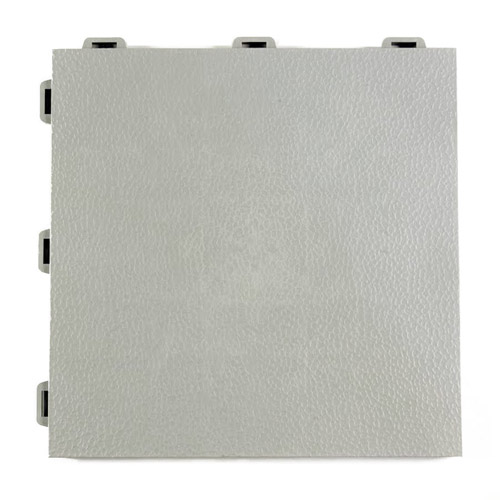 There is also a StayLock Tile Orange Peel Gray product, which offers many of the same benefits and features the Bump Top product does, but with a different surface texture and available in a variety of different colors. It offers cushioned support, is easy to clean, and is designed to last.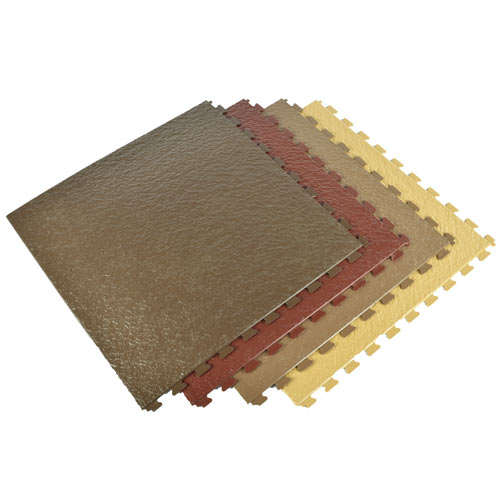 Colored Slate Floor Tile is a PVC flooring product that offers a low maintenance and affordable alternative to traditional slate. It's an attractive and durable loose lay flooring product that is easy to install over any hard, flat subfloor.
This versatile product is hygienic with antibacterial properties, highly stain resistant, and offers a slip resistant surface. It is able to endure heavy furniture and foot traffic, and it is very easy to clean and maintain.
Overall, this flooring solution presents an upscale appearance for a low installed cost. With many color choices, this faux slate will look great in virtually any home or office space.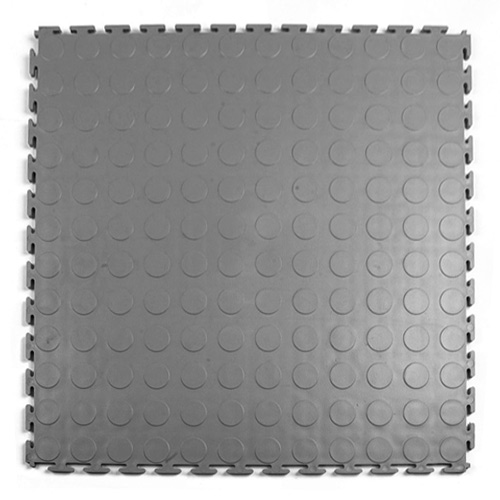 Warehouse Floor Coin PVC Tile Gray is a recycled PVC plastic product that works great in warehouse and garage settings.
This is a PVC flooring product with a unique, raised, scuff resistant surface that will endure vehicles, tools, and foot traffic. It's simple to install over most floors with an interlocking design. It can withstand the weight of forklifts, trucks, and other heavy-duty vehicles, and it is resistant to oil, gasoline, solvents, and caustics. Heat, humidity, or cold will not damage the floor, and it resists the growth of bacteria, mold, and mildew.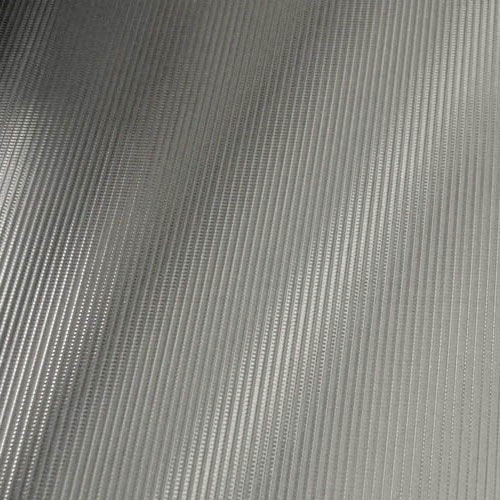 Vario Met Silver Metallic Floor is a heavy duty flooring roll option that will lay out flat to deliver a versatile, durable, and ideal solution for all types of dance practice and performance.
This flooring solution features a matte surface finish with layer protection. It is installed using tape or adhesive, and it comes in several color options. It's made from two layers of crisscrossing PVC that prevents the material from pulling and stretching - giving it dimensional stability for durability and strength.
Greatmats - For The Best Selection Of PVC Flooring Products
The PVC products featured represent a variety of different types of flooring solutions, but the list is certainly non exhaustive. From vinyl plank with PVC rigid core to ergonomic solutions. . .as well as numerous others, there are PVC solutions for virtually any type of application.
With the many affordable, safe, and attractive pvc solutions to choose from, there are options to suit any project, design preference, or budget. The Greatmats team will go to work for you and help you find the flooring option that is perfect for your project!
Whatever the type or size of project you're tackling - large or small, simple or complicated - Greatmats truly does have it all. When you shop at Greatmats, you can be confident in the fact that you will receive the best service, pricing, quality, warranties, and products available.