Are Rubber Mats Recyclable?
By Paige Cerulli Created: January, 2023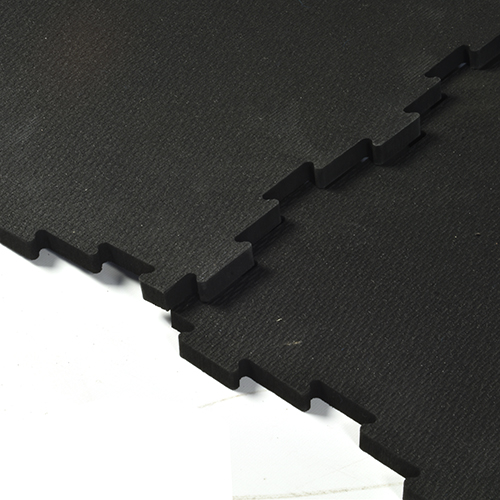 With the growing focus on sustainability and climate change, using recycled materials has become more important than ever before. If you're considering buying rubber mats, you can maximize your eco-friendly approach by buying recycled rubber mats and then finding a way to recycle those mats again, yourself.
Start with Recycled Rubber Mats
As you shop for rubber mats, you'll find that many of these products are made either partially or entirely from recycled rubber. Sometimes called regrind rubber, this rubber is often sourced from old car tires, which helps to keep those tires out of landfills.
Buying recycled rubber mats offers several advantages. Recycled products can contribute to LEED points for new construction, and they can also be valuable marketing pieces that help you to demonstrate your business ethics and better connect with your target audience.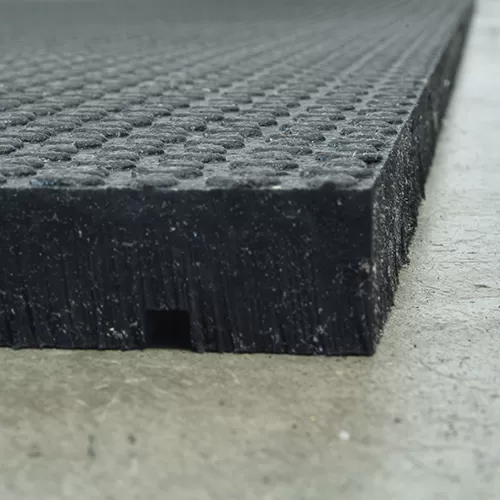 Choosing an eco-friendly, green product can also be valuable for your business' public relations. These types of product choices can enhance your company's image, and they're particularly important for businesses that publicly discuss dedication to environmentally-friendly choices.
Recycled rubber mats are also often more economical than mats of the same size and weight that are made of virgin rubber material, so you might be able to save significant money simply by choosing a recycled rubber product. Plus, when you buy recycled rubber products, you'll have the satisfaction of knowing that you're making an environmentally friendly choice, whether you're buying the product for your home or for a commercial space.
Recycled rubber flooring is available for many different purposes. You'll find recycled products are suitable for home and commercial uses, and mats are available for both indoor and outdoor applications.
How to Choose the Right Recycled Rubber Mats
As you shop for recycled rubber mats, you'll have plenty of choices. One of the best ways to start narrowing down your options is to consider how you plan to use the mat.
For example, you might be looking for a tile or mat that you can use on a roof, or a product suitable for use on a playground. In both instances, you'll need a mat that can withstand the elements and temperature fluctuations, but for the playground, you will want to purchase a playground-specific mat that offers fall height protection and plenty of durability.
Next, consider the ideal thickness for your mat. Rubber is a great choice because of its shock and sound absorption properties, as well as its strength and durability.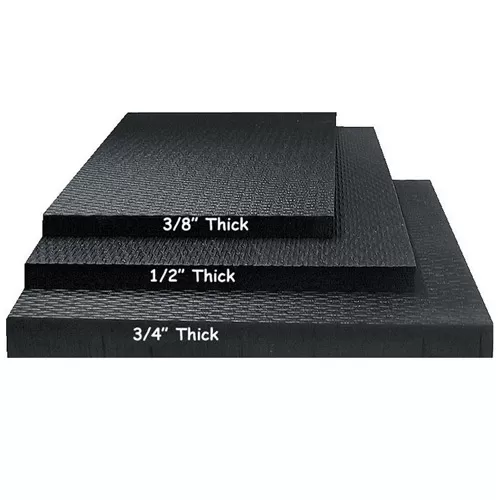 Those properties tend to become greater with thicker mats and decrease as the mats get thinner. If you're undecided between two thickness options, it's best to opt for the thicker product.
While many rubber products are black, some are available in color options, like
playground tiles
. You'll also find gym mats available in color fleck options, which can allow you to choose the appearance that the mats create.
Consider your budget, too.
Rubber mats
are available in a wide range of price points, so chances are you can find a product that fits your budget.
Don't forget that there are other recycled rubber products available, too.
Rubber rolls
are ideal for covering larger floor areas, and they tend to be the most economical choice.
Rubber tiles
are also highly popular. Most tiles feature interlocking designs to support a simplified installation.
Rubber tiles are often available with border pieces, which gives you a clean, finished edge. Tiles are popular for smaller spaces or rooms where you want a product that a single person can install on their own.
How to Recycle Rubber Mats
Are rubber mats recyclable? In most instances, yes!
If you've bought a mat that's made entirely of rubber, you may be able to recycle it. State and city recycling guidelines vary, so it's best to check with your local recycling facility to see if your mats can be recycled.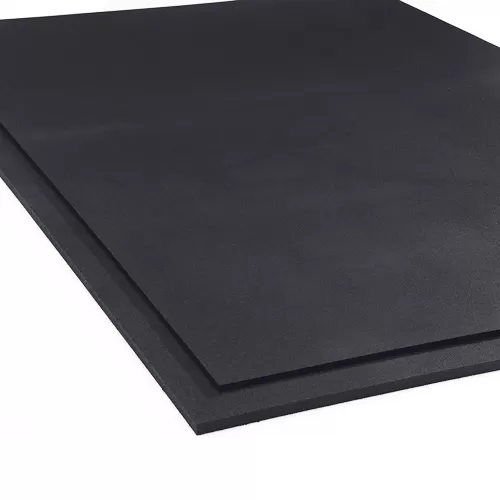 Locate a Recycling Center -
You may be able to recycle the mats, but you might need to travel to a recycling facility in a certain town. Some facilities also only accept these larger materials on certain days or at certain times.
Repurpose -
If you no longer need your old mats but they still have some useful life left, consider repurposing them instead of recycling them. Animal shelters, horse and cow barns, and stables often use rubber mats in the stalls and barn aisles.
Donate to an Animal Shelter -
Many of these locations will be happy to accept your older mats. Consider contacting a local animal nonprofit to see if they can use the mats, and you may even be able to write off the donation amount on your taxes. You'll also have the satisfaction of knowing that your mats are going to continue doing good.
Offer for free via Online Marketplace -
You may also have luck offering the mats up for free on an online marketplace or in a local community Facebook group. Chances are you can find someone who can use the products that you're giving away.