Which Martial Arts Mats Are Best For Kali Martial Arts?
By Lisa Hobbie Created: October, 2021 - Modified: October, 2021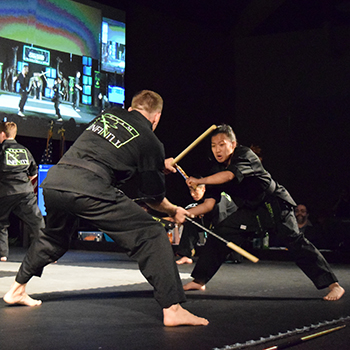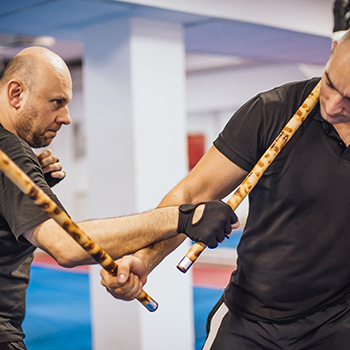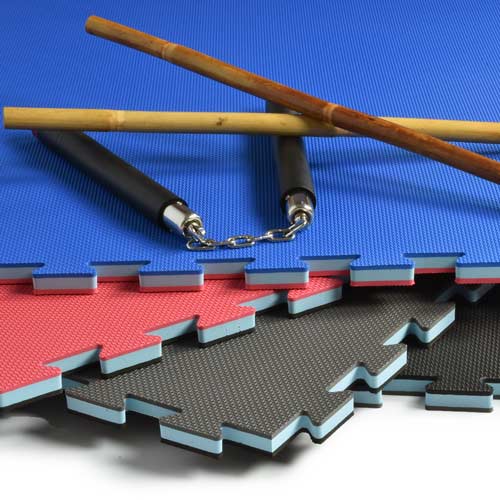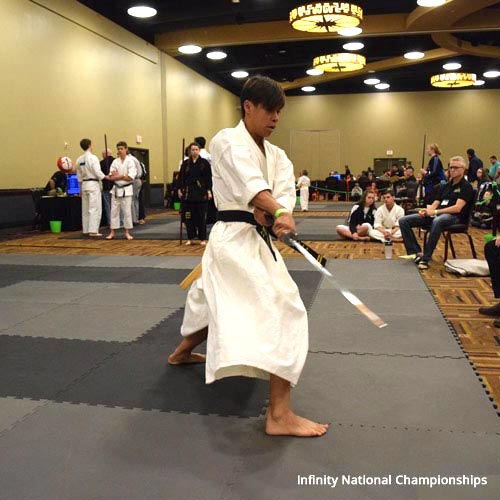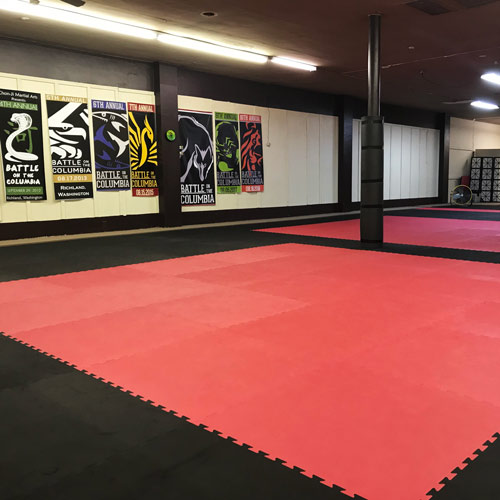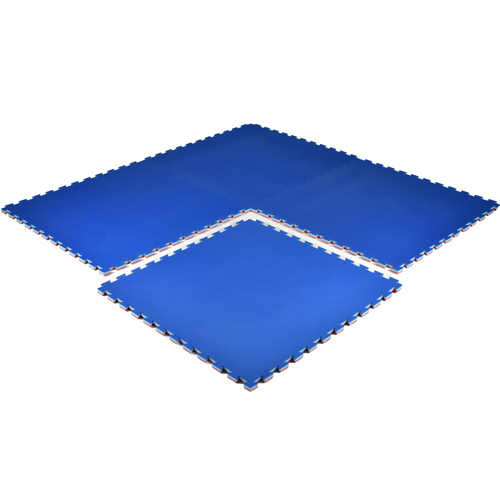 The best kali martial arts mats are resistant to potential damage from dropping a stick, escrima sword, arnis knife, or other silat or kali weapon.
Kali martial arts, which defines Filipino martial arts, combines the use of weapons with striking, grappling, throwing, and takedown moves. A training school or fight academy will want to provide durably surfaced mats that protect students from fall related injuries while not succumbing to damage should a weapon be dropped.
In general, martial arts mats are very durable, but multi-purpose carpet topped mats are among the best choices for puncture resistance. EVA foam mats tend to be more susceptible to cosmetic punctures that will not affect the performance of the flooring. Vinyl topped mats are very durable, but will be the most affected by any damage that may occur.
The following 3 products from Greatmats can accomplish everything you would want them to for a kali martial arts learning center or fight club:
These three products are among some of the best multi-purpose and durable mats available anywhere. They are affordable and designed to take a lot of heavy use and abuse.
Cheerleading Mats 6x42 ft x 1-3/8 Inch Flexible Roll is a made in the USA product that features a durable, needle punch carpet top that is not only attractive, but also extremely durable. This carpeted roll up cheerleading mat offers 252 square feet of coverage and weighs 125 pounds.
These mats are great for on-site work, or, they can be rolled up and transported for a professional quality solution on-the-go. They work well for practice or competitions, as the foam used in them allows for constant pounding from takedowns and throws without losing their shape. Also, this mat is manufactured to the highest quality assurance standards in the industry, so you can count on its integrity for years without looking worn or discolored.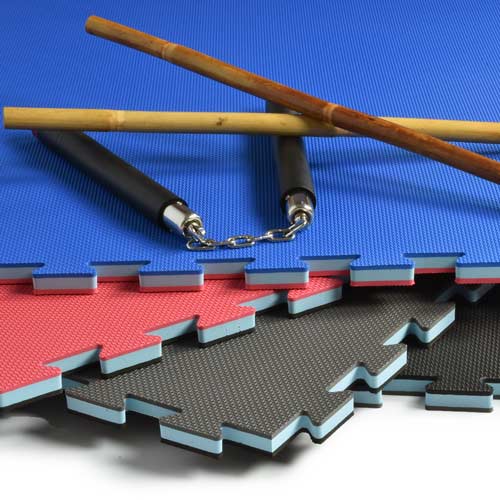 Pro Martial Arts Mats 20 mm are probably the best mat to consider if you want a traditional EVA martial arts mat. They are very durable, yet perfectly cushioned to deliver a sure footing for students. They are still firm enough for quick movements and jumps.
These affordable mats are scuff resistant for use with shoes and boots. They are super simple to install, and they have thatch texturing and double coloring on both sides. The EVA material is free of lead and latex, waterproof, and meets class 2 fire ratings for facilities where sprinklers are present.
The mats may suffer slight damage from certain weapons being dropped, but will continue to perform excellently as a kali mat.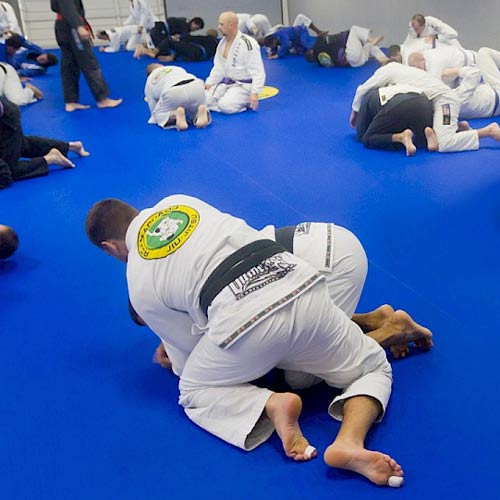 Roll Out Mats 1-5/8 inch per SF provide the perfect amount of cushioning for falls, throws, and takedowns with their 1 ⅝ inch thickness. They also work great for grappling.
These mats have a vinyl top available in smooth or tatami surface. They are made of crosslinked polyethylene foam that is flame bonded to vinyl. They are ASTM impact rated, and they are suitable for use with shoes and boots. You can easily have your logo or other custom graphics printed on them, as well.
Greatmats - For The Best Kali Martial Arts Mats
When practicing kali and other martial arts, training, discipline, and strengthening exercises all play an important role in the participant's success. One thing that may truly make or break one's ability to grow and advance in their practice is the quality of the martial arts mat he or she is practicing on.
An adequate matting system allows students to practice a variety of moves and maneuvers safely, which is imperative – especially in the learning stages when falls and improper form happen frequently. Not only is the padding important, but the thickness, cost, ease of use and maintenance, and many other factors, come into play - especially when weapons and combat tools are used.
The martial arts mats featured are among the best for those practicing kali. They are made well, easy to use, durable, and designed to last. They will keep your martial artists safe while enduring use and abuse.
If you have questions about these mats, need more information, or want help deciding which product is right for you, just reach out to the staff at Greatmats. They are ready to help you make the perfect purchase for your space - one that you can be confident in for years. Regardless of which product you choose, you can't go wrong when it comes from Greatmats.