In Which Martial Arts Do You Wear Shoes?
By Lisa Hobbie Created: November, 2021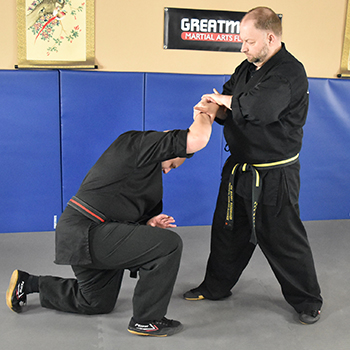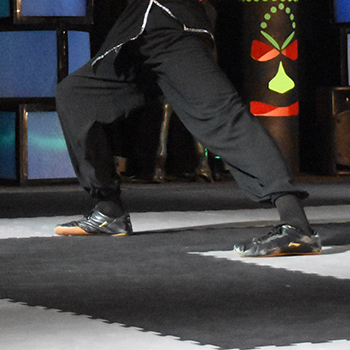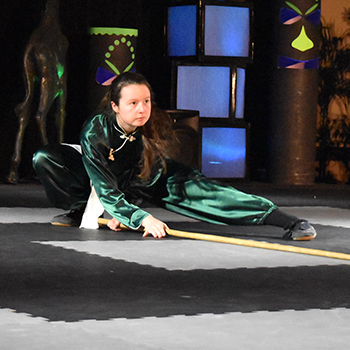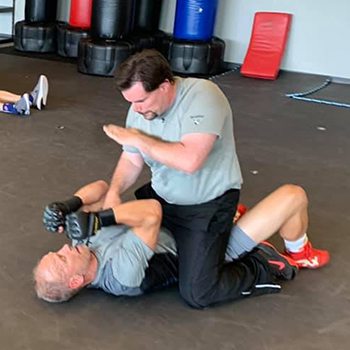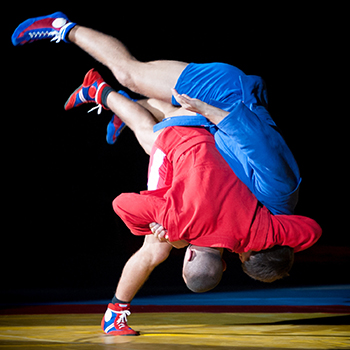 Martial arts shoes are worn during the practices of wrestling, boxing, krav maga and sambo as well as Chinese disciplines like kung fu, wing chun and tai chi.
Shoes are also worn during fencing training where foot and toe protection are recommended. In taekwondo and karate, shoes are not typically worn, nor are they usually worn during MMA - but they sometimes can be. When training begins, especially for kids versus adult men or women, shoes are sometimes worn as required or preferred by specific dojos.
Not only is knowing whether or not shoes are worn in a particular martial art discipline important, but knowing the specific type of shoe to wear is also imperative. Martial arts require repeating movements to help them become natural. If the wrong type of shoes are worn, for instance, those that are too heavy, the movements are negatively affected, as is the ability to repeat the movements perfectly.
There are many different types of martial art mats, as well, with options suitable for use with martial arts shoes, and others preferred for use with bare feet. Most martial arts mats will function just fine with the use of shoes, but some are more susceptible to cosmetic scuffing and blemishes from the use of footwear or improper footwear.
Puzzle Mats Suitable For Use With Martial Arts Shoes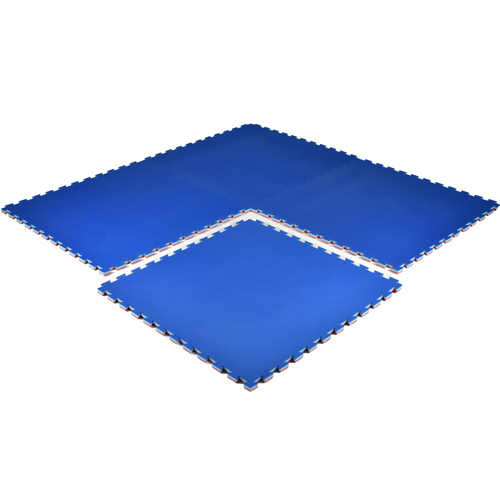 Pro Taekwondo Martial Arts Mats are 20mm thick and scuff resistant for use with boots and shoes - even athletic footwear. They boast a robust, thatch surface texture that results in extreme durability and toughness, making them a suitable solution for martial arts, military training, and police tactical training.
These high density, closed cell EVA foam mats have an interlocking design, offering a fast and easy installation of this flooring solution suitable for anything from taekwondo to MMA, aikido, and BJJ. They are completely non-absorbent, which ensures they'll remain odor-free, even after a full day of sweaty training. This mat is free of latex and lead, and it's also recyclable.
These mats that can be used with shoes are suitable for professional or home martial art studios. They are resistant to indentations and divots, and they offer excellent body strain protection and pressure reduction. Their 20mm thickness offers a level of comfortable safety for even the most intense training sessions. They come in different color options (black & red, black & gray, blue & red), deliver many safety features, and they are a popular choice for many of the top commercial studios and spaces.
Folding Mats Suitable For Use With Martial Arts Shoes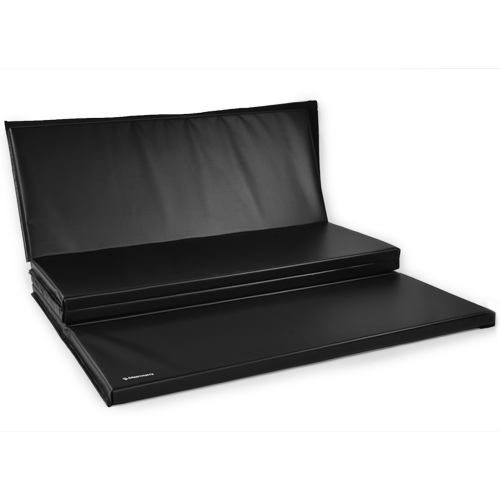 Folding Gym Mats are 5x10 feet and 2 inches thick. They are suitable for use with shoes, and offer protection and a solid footing for everything from a basic kick to more intense activities like judo, grappling, BJJ, tumblies, and stunts. They are large in size, so more than one person can be practicing on them simultaneously.
These mats are available in blue or black. They feature 2 inch wide hook and loop connectors on all 4 sides, double stitched seams, and a durable, 18 oz. vinyl cover.
They each weigh 36 pounds, so they are relatively easy to move around, fold up, and transport. They have an XPE high rebond foam core and 6P compliant vinyl cover, and they feature school quality manufacturing.
Roll Out Mats Suitable For Use With Martial Arts Shoes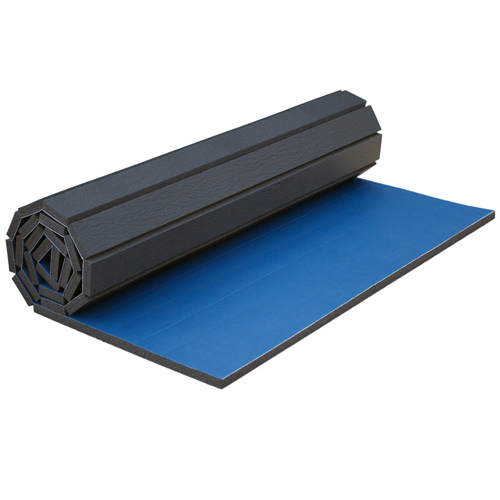 Roll Out Wrestling MMA Mats are 5x10 feet and suitable for use with or without martial arts shoes. They are available in just about any color other than white, like black, yellow, green, blue, red, and maroon.
These mats are very versatile mats that can be used for wrestling, MMA, judo, jiu jitsu, or virtually any other type of martial art or workout. They are made of 1 ¼ inch thick PE foam core material and covered by a durable vinyl top. This 5x10 feet mat is long lasting and has a durable smooth top vinyl surface.
It can quickly and easily be rolled out when needed, and it is a breeze to roll back up for storage. It can be used on top of hard surfaces, and it resists curling or rolling back once it is rolled out flat. As a result, it offers a footing you can count on.
Greatmats - For Martial Arts Mats Suitable For Use With Shoes & Boots
The products featured represent some of the best martial arts mats to use with shoes or boots. They only represent a small sampling of what's available at Greatmats, with mat and flooring system options that would perform well in a home or commercial space, studio, gym, or dojo.
Greatmats truly offers the widest selection of the BEST mats available anywhere. There are numerous options other than those highlighted above, and you can simply reach out to a friendly and knowledgeable customer service agent who will help you determine the perfect product to complete your training or competition space. They can answer any questions you have, provide you with detailed information, and help with your order.
No matter which martial art mat you go with, when it comes from Greatmats, you can be confident that it's truly the best.