Rubber Flooring Guide Based on Gym Type
By Kyle Schurman Created: August, 2019 - Modified: May, 2020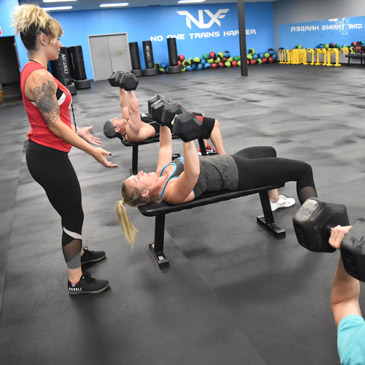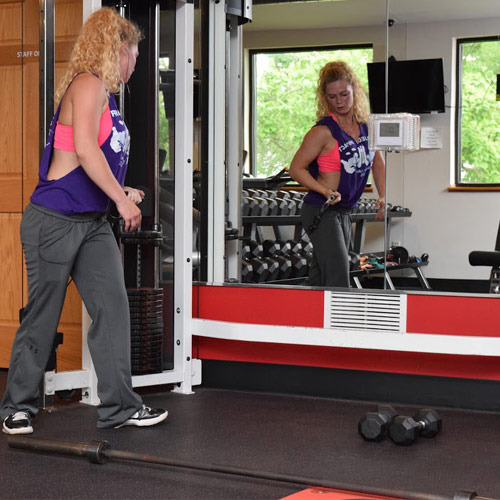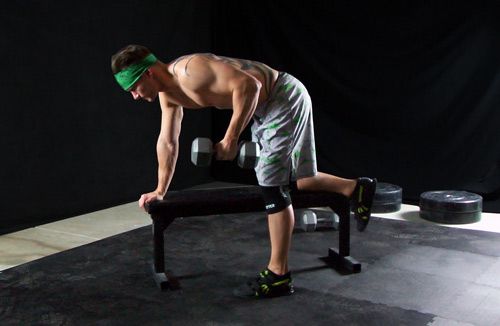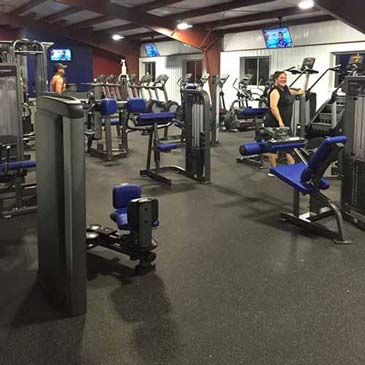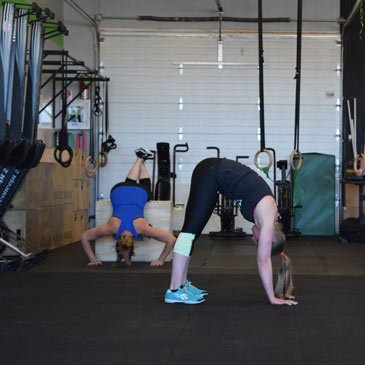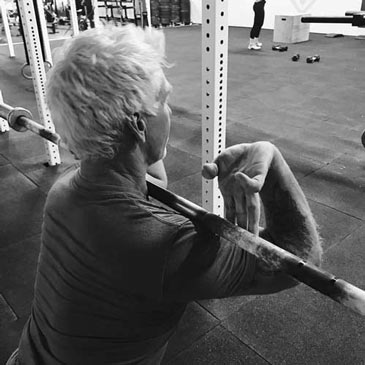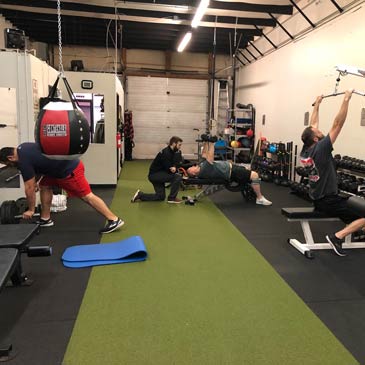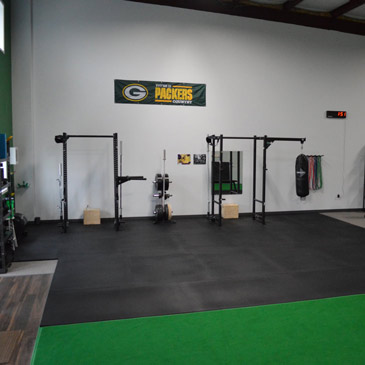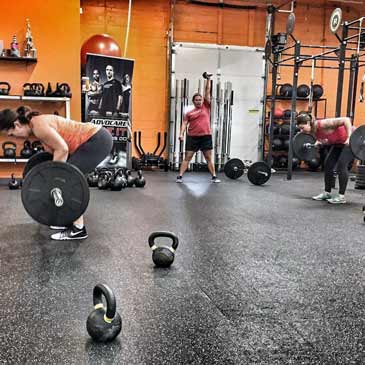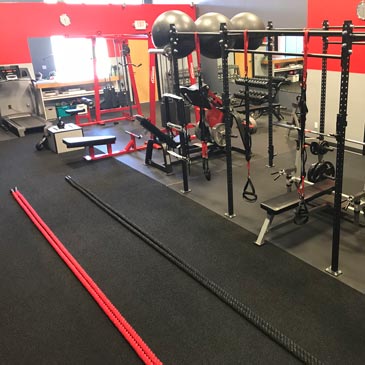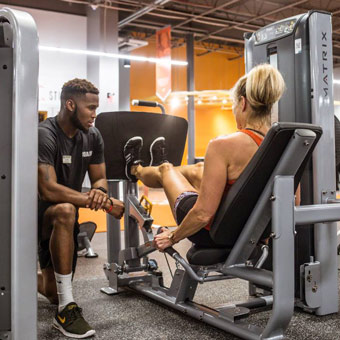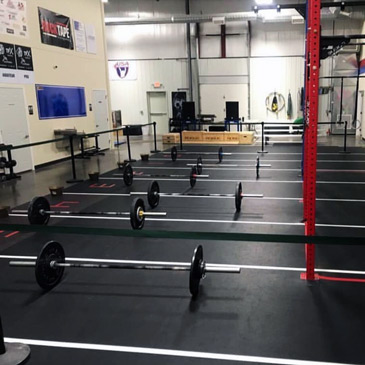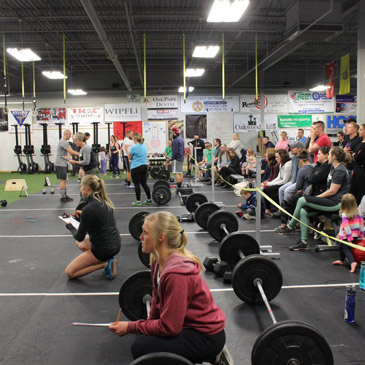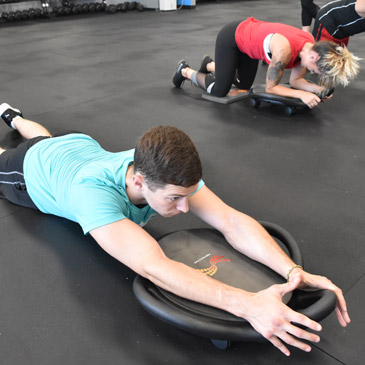 Specialized commercial gymnasiums are common, providing an athlete with the exact type of workout he or she wants. When you make use of a gym that has an emphasis on a certain type of workout, you'll receive focused instruction and be around similarly-minded athletes, helping drive you to your personal goals.
The variety of gyms that cater to certain types of workouts seems almost endless. And yet, there's one style of floor that provides the most comfortable and durable workout space for all of these types of facilities:
rubber gym flooring
.
No matter what kind of gym you own or use, chances are high that Greatmats has a gym flooring style that will meet your needs.
Weightlifting Gyms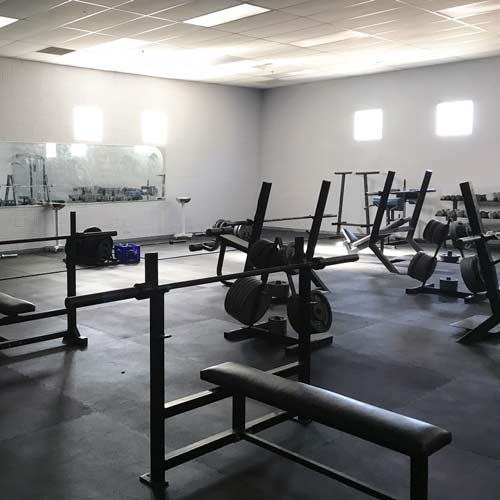 Rubber floors and weightlifting exercises are the perfect match. Rubber is such a durable material that it can stand up to the heft of weight machines, keeping the subfloor protected.
It also will absorb the impact of dropped free weights without affecting the integrity of the floor underneath it. Rubber will not dent, returning to its original shape no matter how large of a barbell has been dropped on it.
Rubber helps absorbs the sound of weight equipment too, creating a pleasant experience at the gym for both the weightlifters and the other athletes.
When choosing a rubber floor for a weightlifting roofm, thicker materials will stand up better to heavier weights.
CrossFit Gyms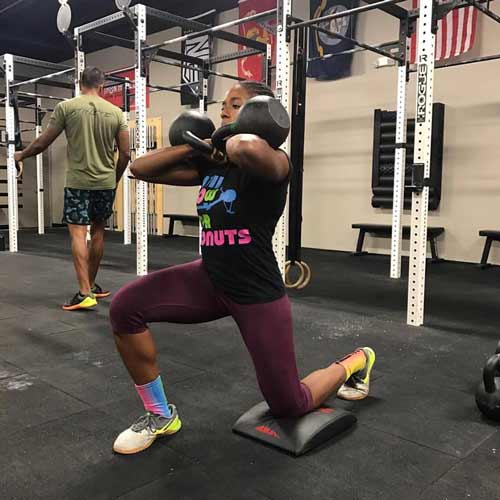 CrossFit is another type of workout that's perfectly paired with rubber gym flooring. Because CrossFit makes use of so many different types of exercise – including weightlifting, aerobics, and calisthenics – a durable and versatile surface is a must.
With a rubber floor in the CrossFit gym, athletes will always have a sturdy footing, ensuring they can maximize each movement. Slipping just doesn't occur on rubber floors.
For the weightlifting aspect of CrossFit, the durable material protects the subfloor from dropped weights, while delivering noise reduction and absorption.
To cover a large area in a CrossFit facility in an economical matter, consider a roll of rubber flooring.
Circuit Training Gyms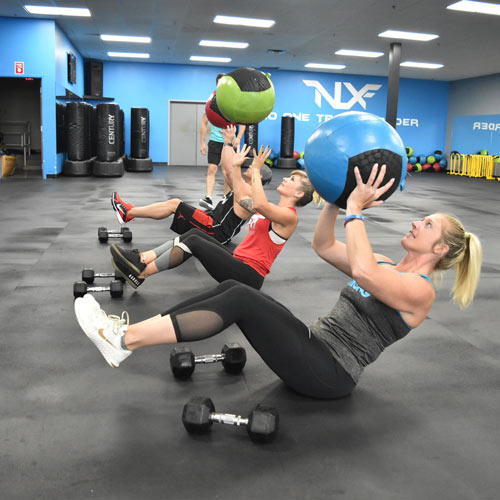 In a circuit training gym, athletes must move from station to station quickly, performing both strength and cardio training. Rubber flooring's versatility matches circuit training well.
During the cardio portions of circuit training, a rubber surface gives athletes a good footing, allowing for quick, sure movements. And should those in the circuit training space be using medicine balls or machines for strength training, the resilient floor will protect the subfloor.
Cardio Gyms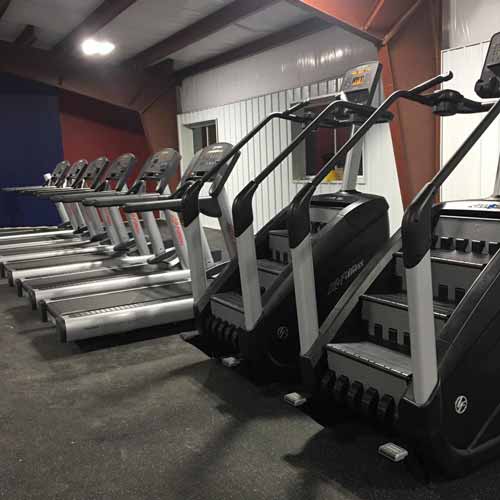 Gyms that focus on cardio workouts often will have large numbers of workout machines available for patrons. These machines vary in size and weight. The best way to ensure that no machine damages the subfloor is through the use of rubber mats underneath the machines or the use of similar cardio surfacing throughout the facility.
Workout machines, like stationary bikes or ellipticals, are not overly heavy, but they are subject to sudden movements that could cause them to slide a bit. With a rubber interlock mat underneath each machine, however, it will stay in place.
Treadmills can be extremely heavy, so rubber flooring nicely supports the weight of these machines, ensuring they operate smoothly.
Plyometric Gyms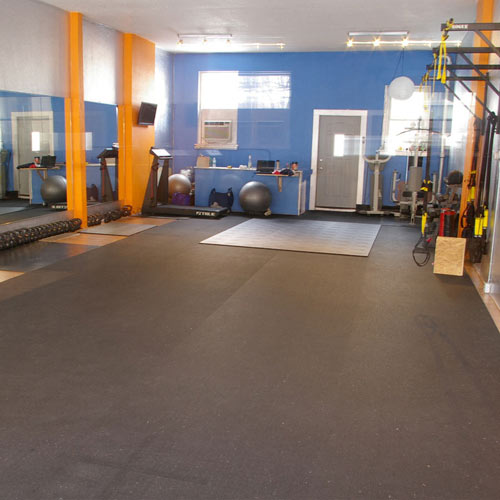 For a plyometric gym, athletes use explosive movements to improve strength and toning of the muscles. These often involve jumping onto objects from the ground and using the ground for resistance.
With a rubber style of floor in the plyometric gymnasium, participants will always have a sturdy, sure grip on the floor when they jump or work out, providing the base they need for success. Additionally, as the athlete jumps onto a box, it won't slide out of place, thanks to the grip of the material.
When the athlete jumps back to the ground, rubber has shock absorption properties to help avoid stress injuries on the joints too.
Home Gyms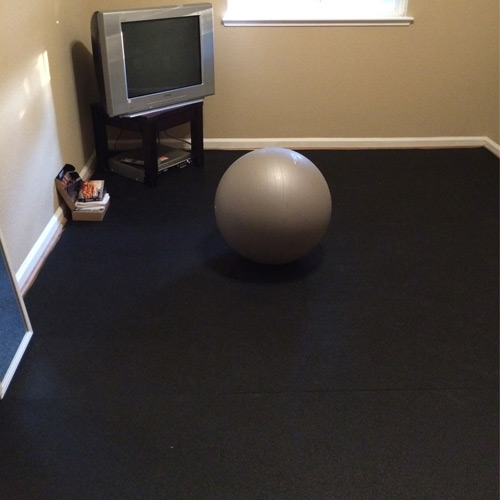 Rubber gym flooring is the perfect solution for creating a workout space in your home too, whether it's a spare bedroom, basement, garage, or other area.
It's especially important to protect the flooring in your home from damage from workouts, which is the primary function of rubber mats and flooring.
Whether you're using treadmills, free weights, or stationary bikes, having rubber flooring underneath these items in your home gym will maintain the integrity of the subfloor. You can use mats over the top of tile, cement or wood floors with equal success.
Rubber is easy to clean, too, which simplifies keeping your home workout space in excellent condition.
Versatile Rubber Gym Flooring
For an athletic facility that caters to all kinds of workouts and athletes, certain rooms or areas of the building often are dedicated to a particular type of workout.
Owners of commercial gyms are able to quickly install rubber flooring from Greatmats. You may decide to use the same style of flooring throughout the workout area, giving you a good value. Or you may want specialized flooring in different areas of the building, catering to the specific types of workouts performed there. This will give your athletes the ability to perform up to their highest level.
Either way, Greatmats has rubber gym flooring in stock and ready to ship for all gyms, athletic clubs, and fitness centers.