Where Would You Use Resilient Rubber Flooring?
By Kyle Schurman Created: February, 2021 - Modified: September, 2023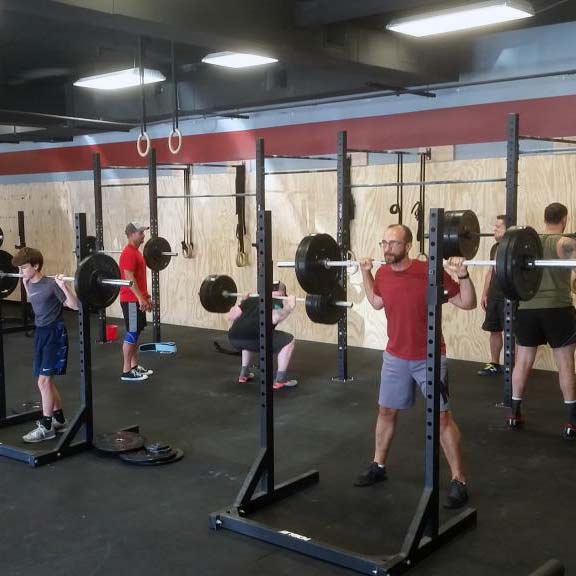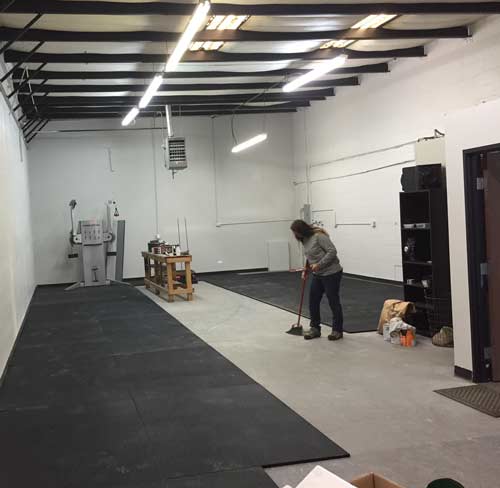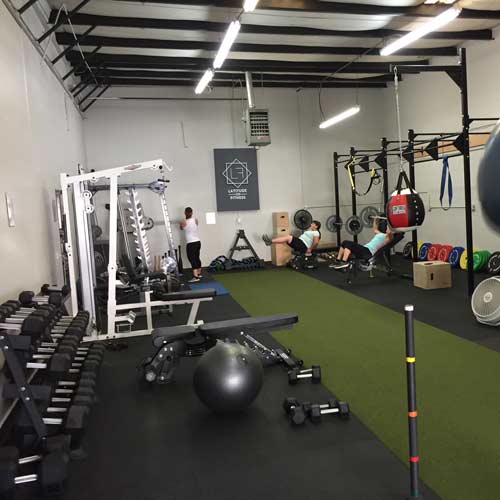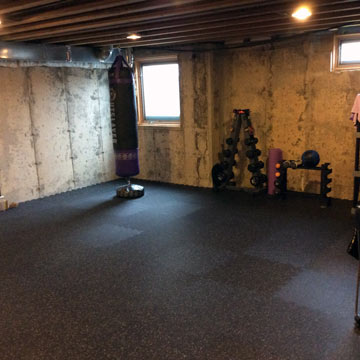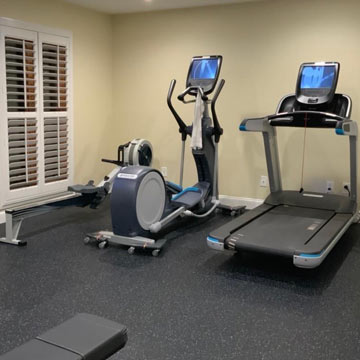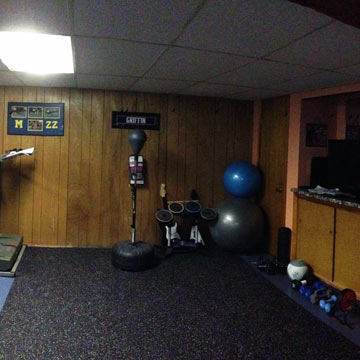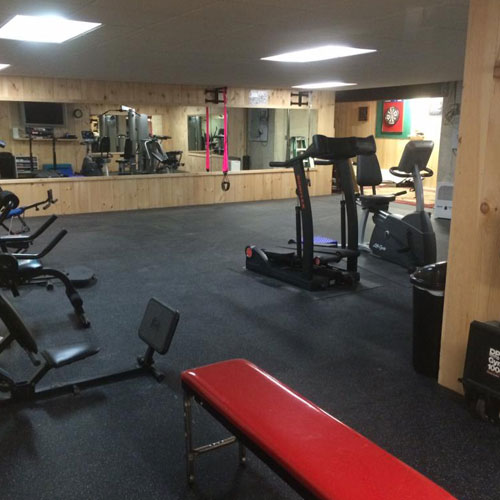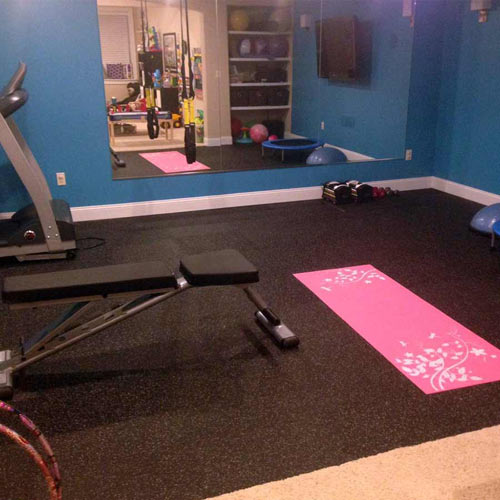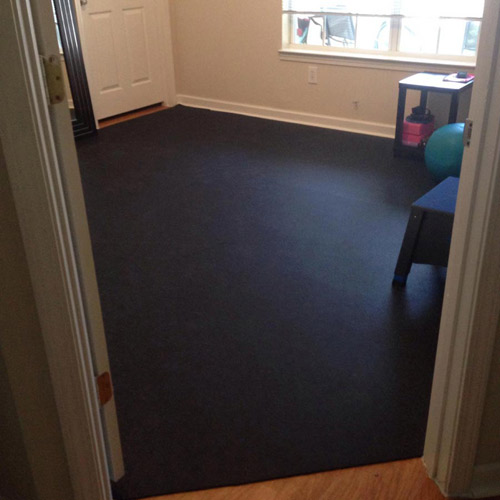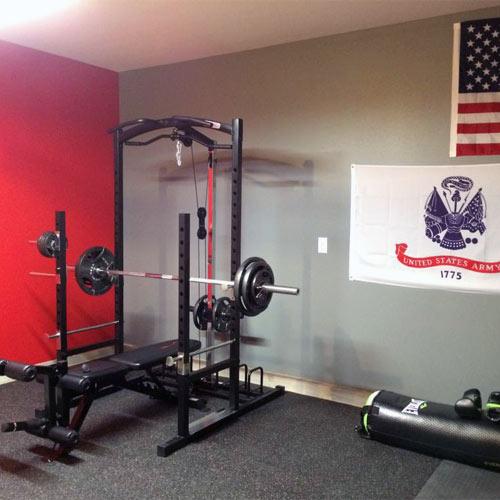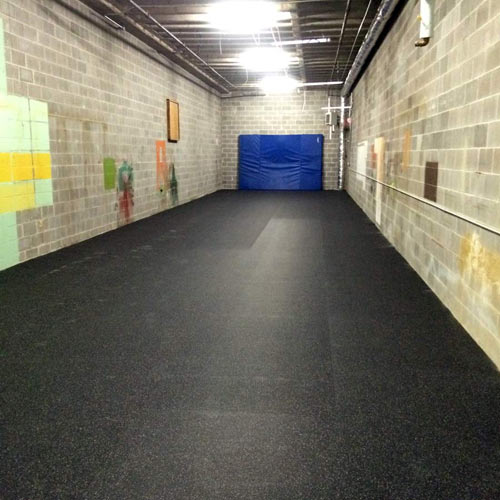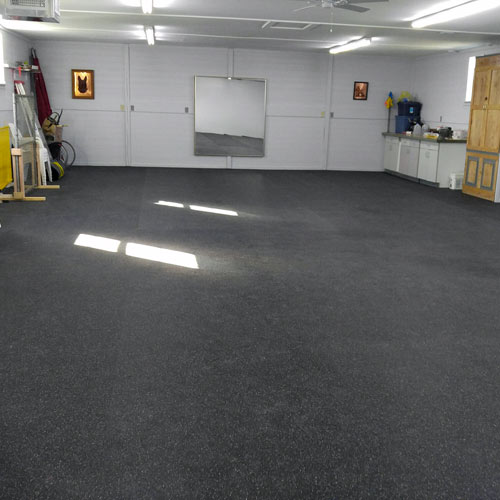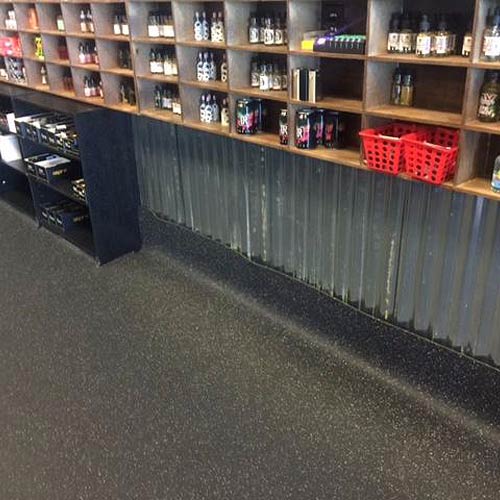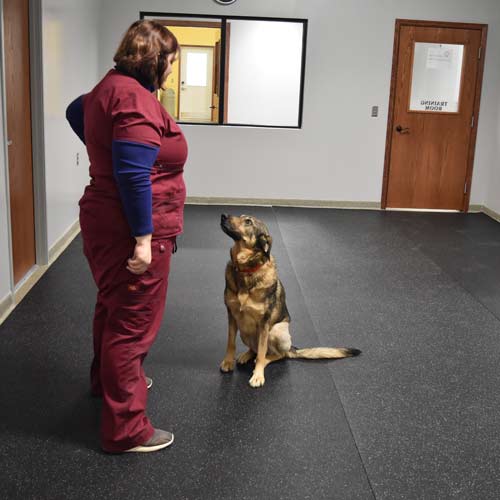 Resilient rubber flooring is a popular choice for layouts in any area where the installer wants impressive durability without the unforgiving nature of a stone or ceramic tile. Rubber flooring is firm with a slight give to it that's more comfortable for those standing and working on it than a hard stone floor. Rubber provides a high level of traction in damp areas too, preventing slips.
Some of the locations where resilient rubber flooring installations work well include:
Workshop

Institutional workspace

Basement

Kitchen

Commercial gym

Home gym

Weightlifting areas

Underneath exercise equipment

Walking areas in ice rinks

Horse stalls

Dog crates

Trailer floors
How Do You Install Resilient Rubber Flooring?
The installation options for rubber floors depends in large part on the configuration of the material.
Adhesive:
For a permanent type of installation, glue or tape the rubber to the subfloor. A thin roll or sheet will frequently require some sort of adhesive for the layout. However, installers can use adhesive on any sort of resilient rubber flooring, if desired.
No adhesive:
Because rubber is a heavy type of flooring material, it often will not slide around without the need for adhesive. Large rubber mats work well for this use case, as would an interlocking tile.
If the installation will go over hardwood, over tile, or over laminate, and if the installer may want to return to the original subfloor in the future, choosing not to use adhesive allows for this option. (Just remember to place craft paper between a hardwood subfloor and the rubber flooring to prevent residue from the rubber staining the hardwood, as the craft paper provides a protective material.)
Do Interlocking Recycled Rubber Tiles Give You Durability?
Interlocking tiles are a popular selection for a layout where the desire is for resilient rubber flooring. An individual tile weighs less than a roll or a large mat, which simplifies the installation process versus other configurations.
One of the most popular selections for installing a rubberized tile in an area that sees significant wear and tear is the
Rubber Flooring Tiles Nuclear
model. This tile is notable for its interesting look and color pattern, as it has a non-black base color with multiple color flecks in each tile.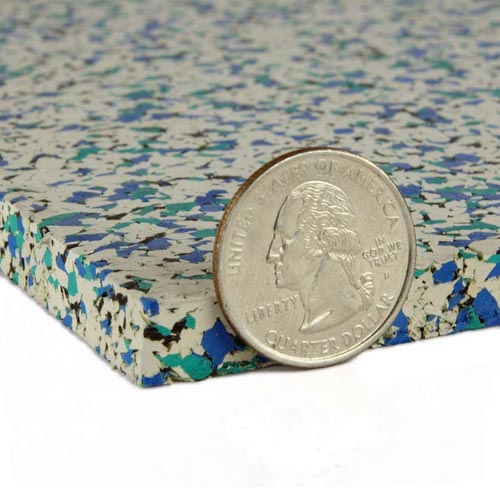 This product mixes high quality virgin EPDM and premium recycled and renewable rubber material to give it great strength and durability. Each tile is American made, using only the most precise manufacturing tolerances to create a resiliency that's not commonly found. It will work for an installation anywhere the flooring must stand up to repeated rough treatment.
Another durable model that's easy to install is the
Interlocking Rubber Floor Tiles
product. Each tile measures 2 by 2 feet with a puzzle style edge that creates a tight fit for the overall layout without the need to use adhesives.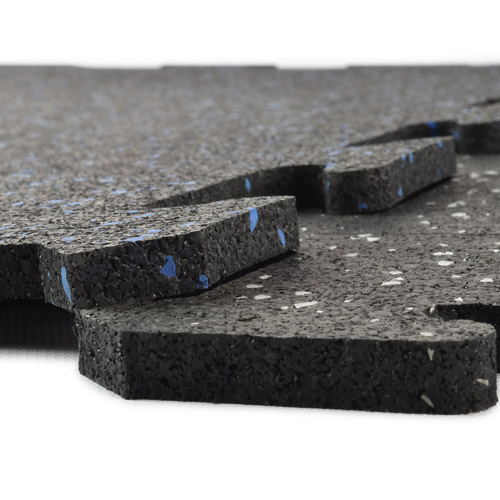 These tiles offer impressive durability, even though they only measure about 5/16 inch in thickness. The top wear layer will ensure these tiles, which have a 10% color fleck in a black base, will continue to look like new for many years to come. They will resist chemicals like ammonia, bleach, and disinfectant, giving the customer a long lasting product at a great value.
What Advantages Do Thick Mats Have for Resilient Rubber Flooring?
For those who need a specific coverage area in their resilient rubber flooring installation, the outstanding durability in the
Sundance Mat Straight Edge Standard 3/4 Inch x 4x6 Ft.
make them a great choice.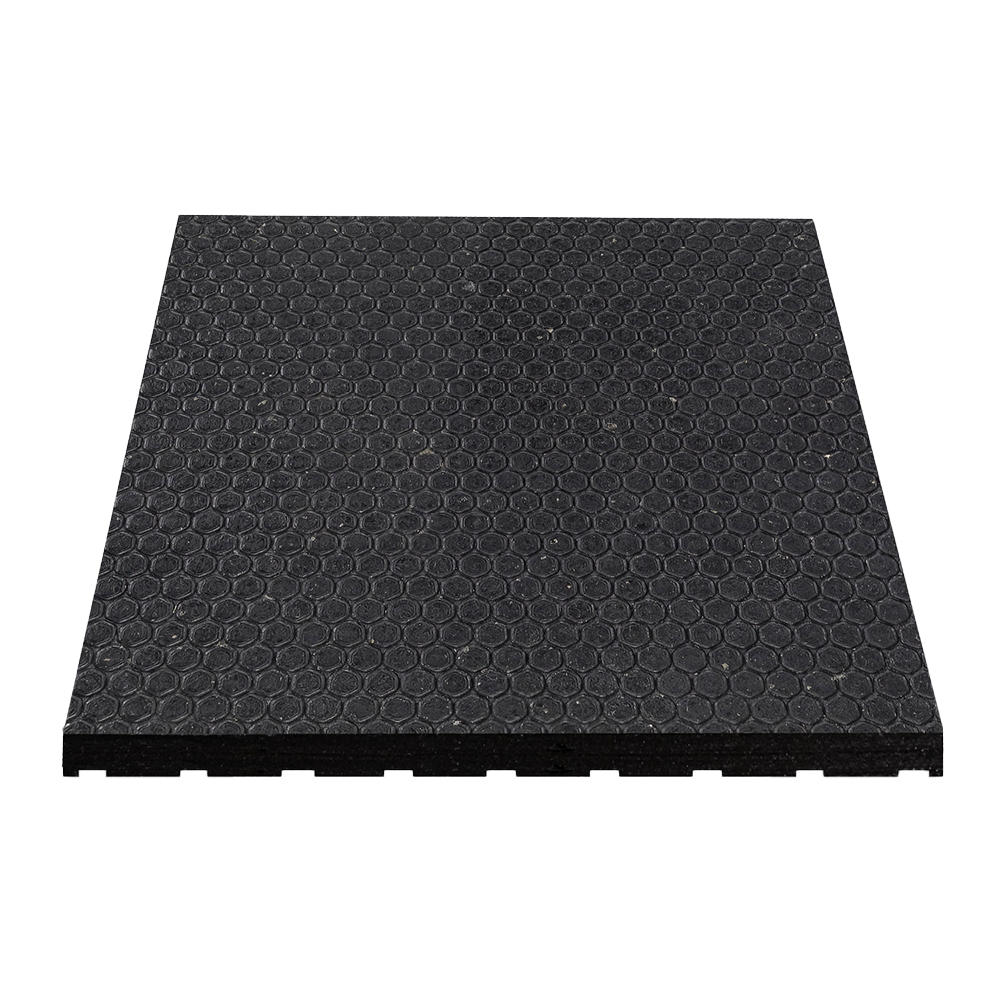 Each mat measures 4 by 6 feet with straight edges on all four sides for a clean looking layout. The mat measures 3/4 inch in thickness, delivering a long lasting product that will not show significant wear over time, even when used in a high traffic area, giving it impressive resiliency.
At 92 pounds per mat, the material will use its own weight to stay in place without sliding around, which simplifies the installation process and gives the installer the option of returning to the original subfloor at some point in the future.
Can a Thin Rubber Roll Provide a High Level of Resiliency?
Some thin rolls of rubber will have the resiliency installers want, such as the
Geneva Rubber Flooring Rolls
product. This material provides a lot of benefits, including protecting the subfloor, supporting the weight of heavy equipment, providing cushioning in a home gym, and dampening sound.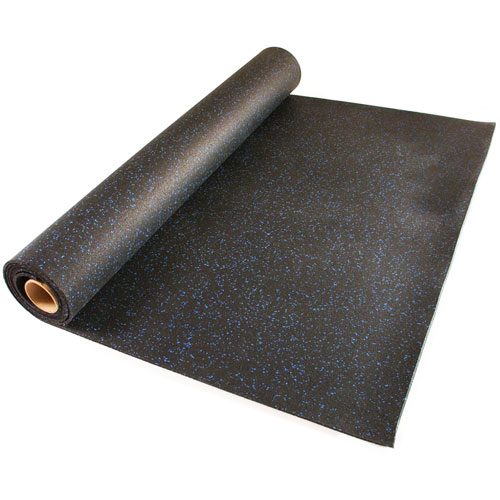 It measures only 1/4 inch in thickness, yet it has a long lasting design that's sure to give installers years of subfloor protection. The recycled rubber flooring may contribute to LEED points in green buildings.
Each roll consists of a black base color with a 10% fleck color available in more than a dozen choices. Some models use two colors of flecks in the roll. Because of the thin material in the roll, it's easy to cut the roll to the desired length with a sharp utility knife.