Where Can I Find Blue Carpet Tiles?
By Paige Cerulli Created: February, 2022 - Modified: February, 2023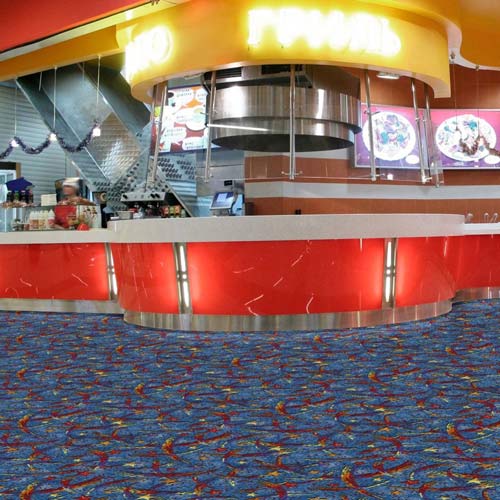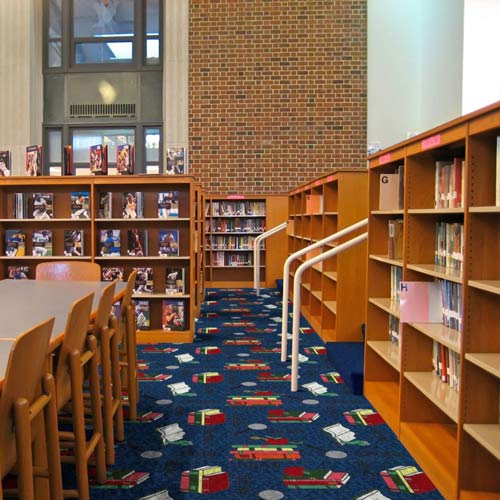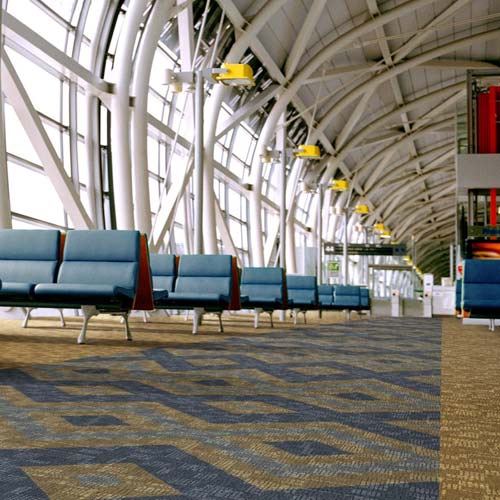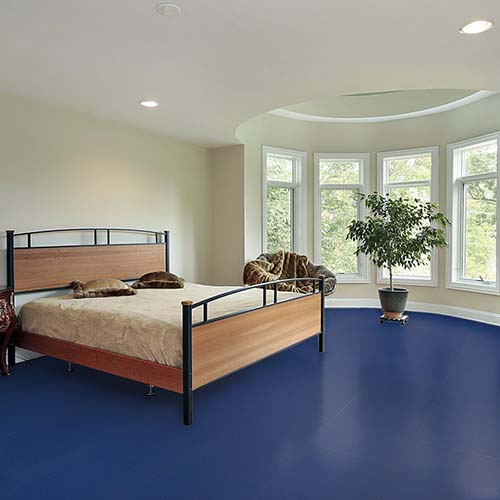 Blue carpet tiles are a versatile, excellent choice. They complement many colors and are dark enough to help conceal some dirt, making them a popular option for many different projects.
Top Reasons to Choose Blue Carpet Tiles
Carpet tiles offer many benefits, including an easy DIY installation, increased versatility when compared to traditional carpet, and comfort underfoot, thanks to foam padding. They're available in many colors, including grey, green, and, of course, blue.
Blue carpet tiles are an excellent choice if you're working with neutral tones. The color blue is known for promoting calm, serene feelings, and is regarded as a peaceful, non-threatening color that can add a sense of stability to your space.
From a more practical standpoint, blue tiles are less likely to show stains, so they may be a longer-lasting choice. Blue tiles are also available in patterned geometric finishes, adding an extra bit of detail to your flooring.
Keep in mind that blue tiles are available in many different shades, so you can get the exact look that you want for your space. Common shades include royal, navy, denim, ocean, and marine.
Where to Find Blue Carpet Tiles
At Greatmats, we carry a wide selection of blue carpet tiles. Whether you're looking for tiles for a residential or commercial floor, the following tiles make excellent options.
Champion XP Carpet Squares Tile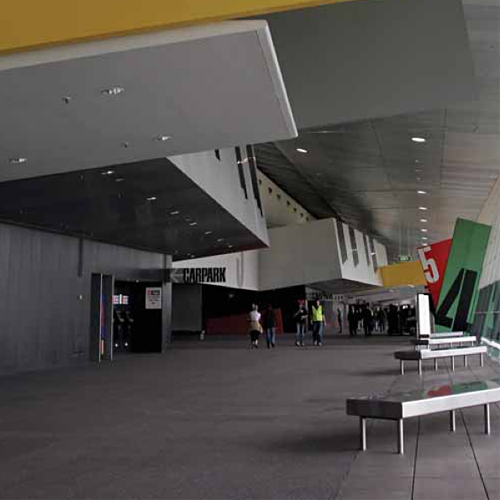 The Champion XP Carpet Squares Tile is a non-woven cobble tile with a high-wearing design. It's both stylish and practical, ideal for high-traffic areas where it will see plenty of wear.
This tile is permanently anti-static and it passes federal flammability standards. The tile also passes the pill test, and it's backed by a seven-year warranty on flat surfaces.
If you're looking to install it in a sports or gym facility, the tile is spike-resistant for three years on a flat surface. It's sold in cartons of 12 tiles and is a top choice for office floors, schools, commercial flooring, and retail and business settings.
The tile is available in 12 colors, including a marine blue.
Smart Transformations Crochet 24x24 In Carpet Tile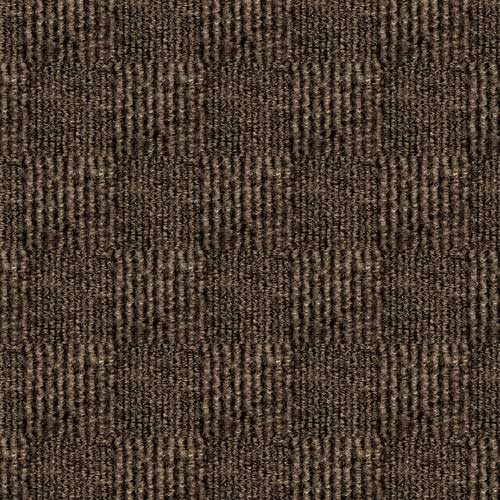 The Smart Transformations Crochet 24x24 In Carpet Tile is a n eco-friendly product, since it's fibers are made with up to 100% recycled plastic bottles. You'll have the satisfaction of knowing that your flooring choice is helping to keep plastic out of landfills.
The tile is available in many color options, and it delivers excellent colorfastness. The tile also resists mold, mildew, and odor deterioration, making it a durable addition to your space.
While home and business applications can be demanding, these tiles are engineered to withstand both settings. It features a peel and stick pressure-sensitive application for an easy installation.
Etruscan Carpet Tile 1x1 Meter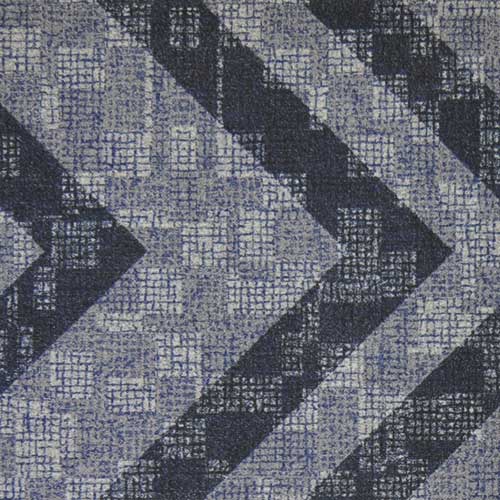 The Etruscan Carpet TIle 1x1 Meter is a highly decorative geometric carpet tile. Thanks to its intriguing and detailed finish, there are nearly endless installation patterns, meaning you can customize the completed look in your room.
The tile features a StayTac backing system which provides support, cushion, and noise reduction, making for comfortable and enjoyable spaces. The tiles are stain resistant and commercially rated, perfect for office, retail, and institutional settings, and the navy blue pattern makes for a striking impression.
Comfort Carpet Tile 10x10 ft Kit Beveled Edges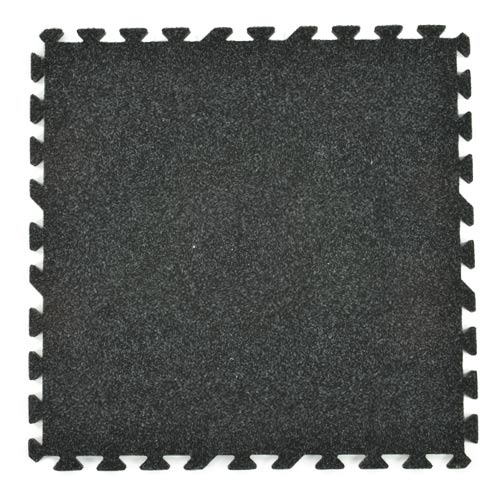 The Comfort Carpet Tile 10x10 ft Kit is a durable trade show carpet tile that's also suitable for use in basement floors. The tiles provide anti-fatigue and insulative properties that are similar to traditional carpet.
The kit is available in several different sizes, and once assembled, the beveled edges on all four sides create a smooth transition onto and off of the tiles. You can place the tiles directly on a concrete or tile subfloor, and there's no need for adhesive.
Since the tiles are lightweight, you can easily install them, remove them, and transport them. The tiles are available in navy blue, as well as in many other colors.
Kids Carpet TIles 1x1 Meter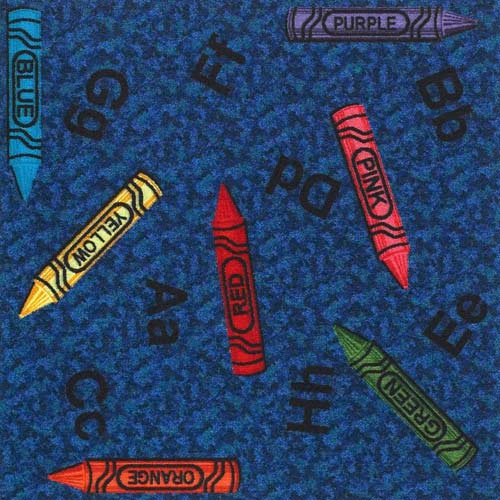 The Kids Carpet Tiles 1x1 Meter feature a distinctive and fun crayon pattern on top of a rich blue background. These tiles fare highly durable and feature a limited lifetime wear warranty.
With a StayTac backing, the tiles add support, cushion, and noise reduction to any room. They're available in many different patterns, so you can get the precise look that you want.
Since the tiles feature a waterproof layer between the carpet and pad, they help to protect your subfloor from spills. The polyurethane back absorbs rolling and foot traffic, so it eliminates buckling and helps to maximize the carpet's lifespan.
The tiles also feature a lifetime antimicrobial, soil, stain, and anti-static treatment, making them an ideal choice for schools, kids' rooms, and playrooms.