What's The Best Mold Resistant Flooring?
By Lisa Hobbie Created: March, 2021 - Modified: February, 2023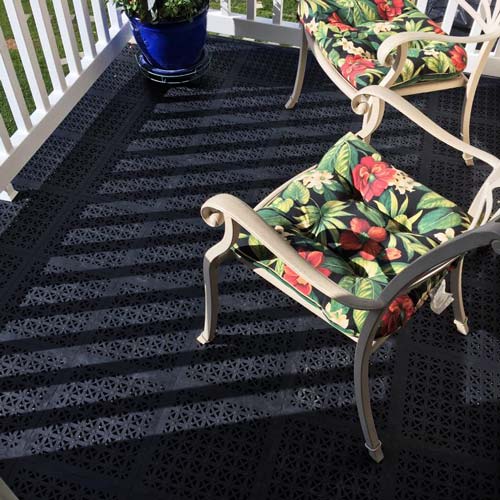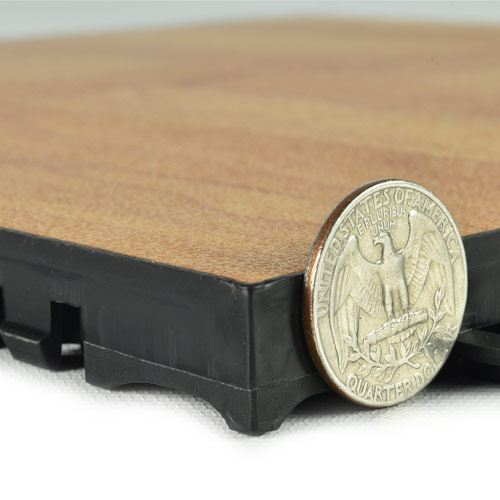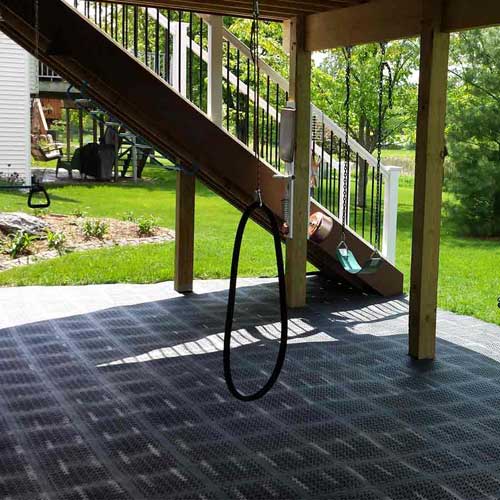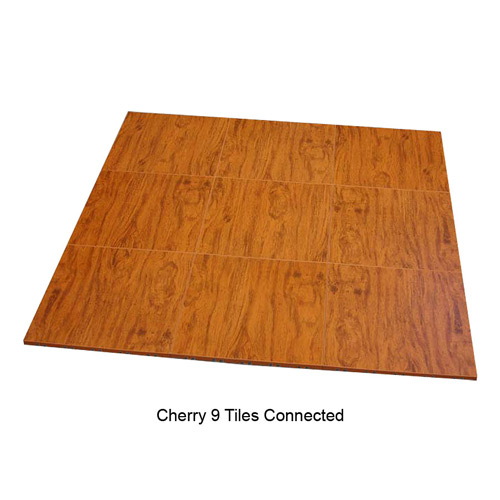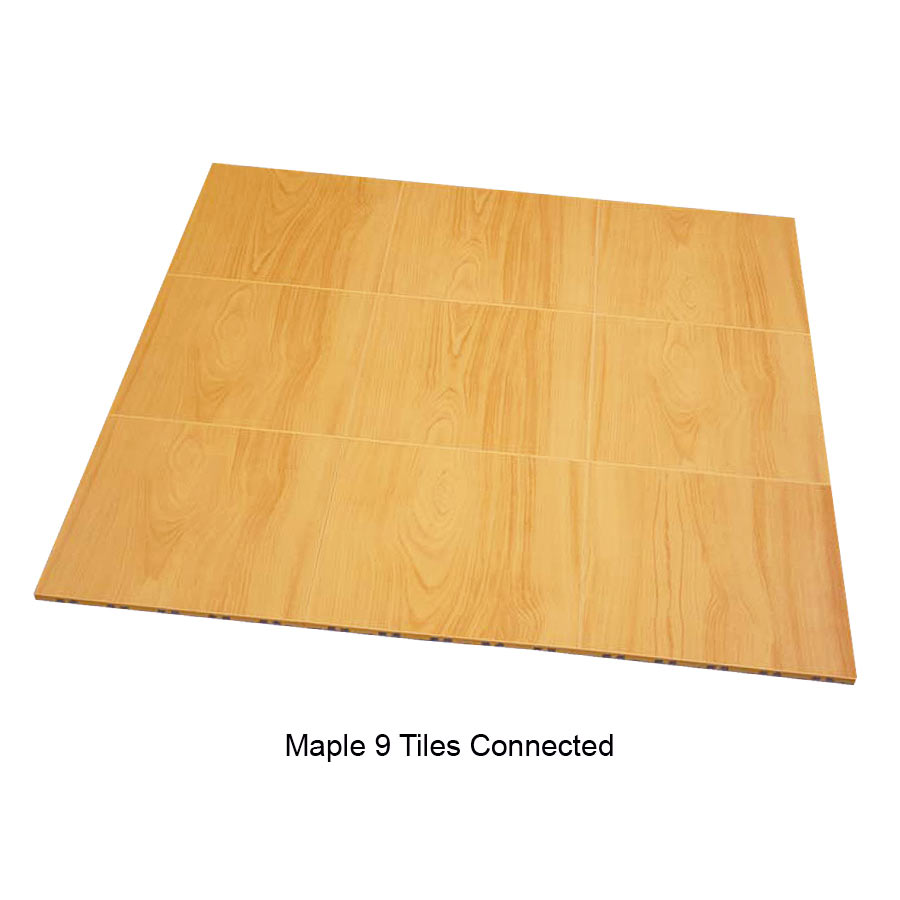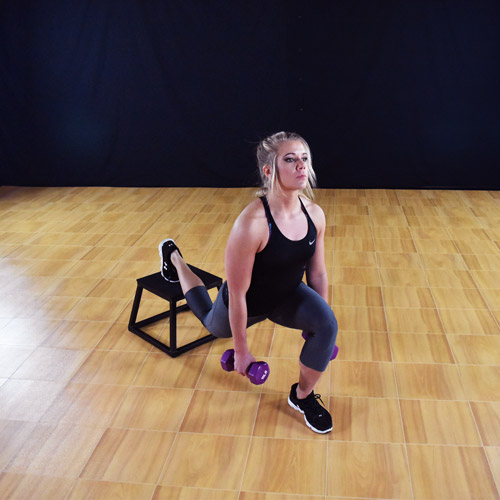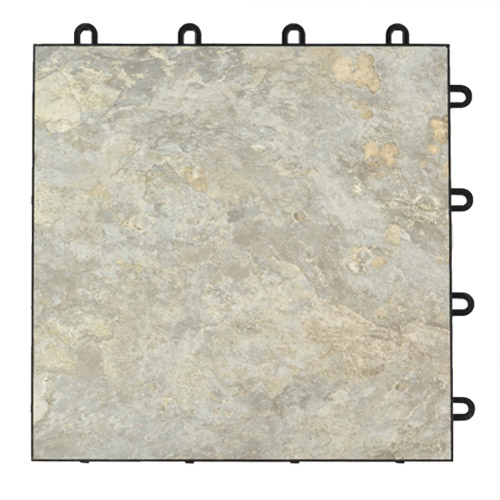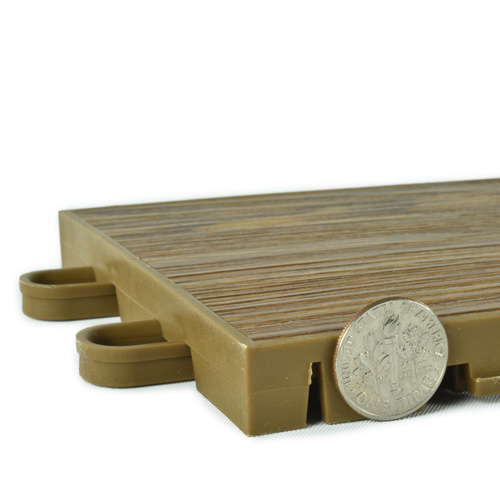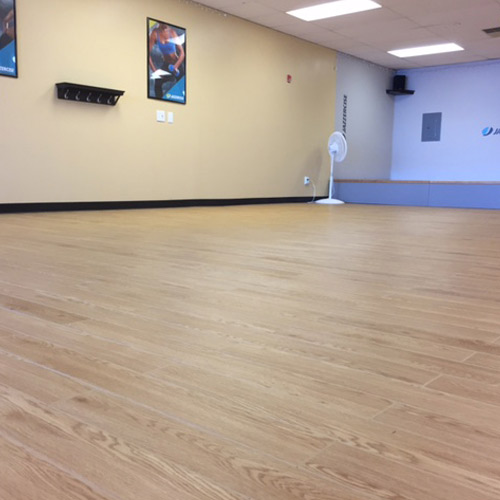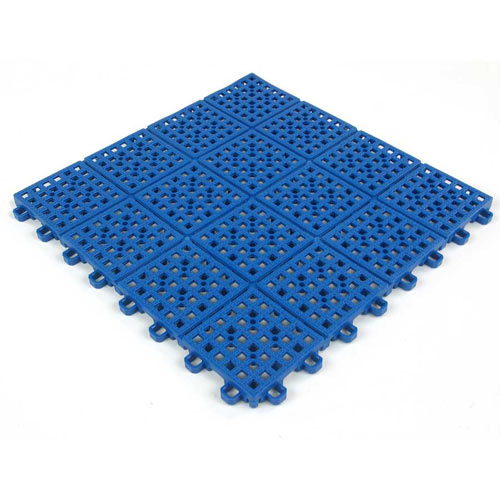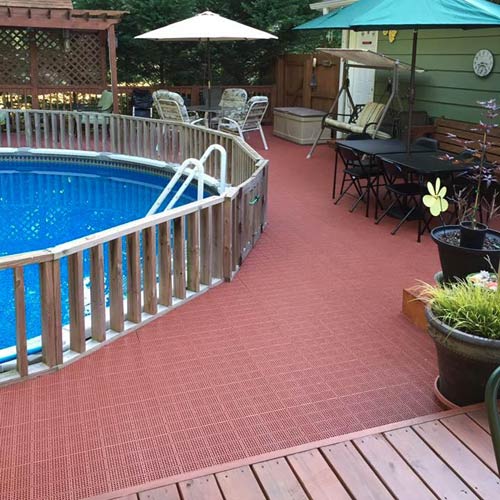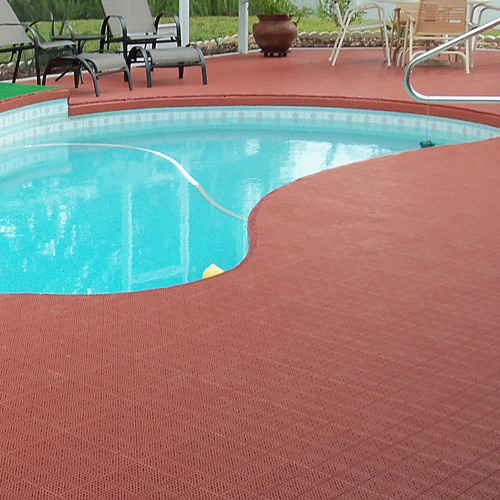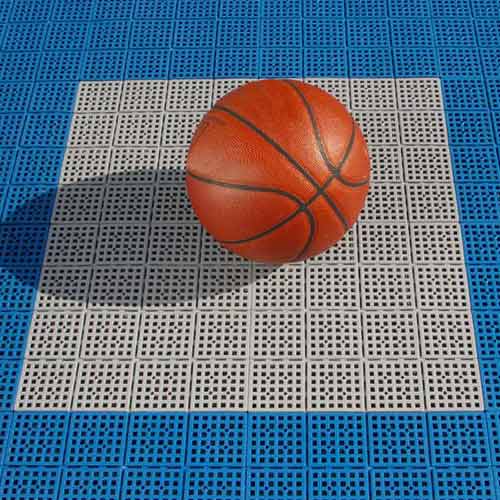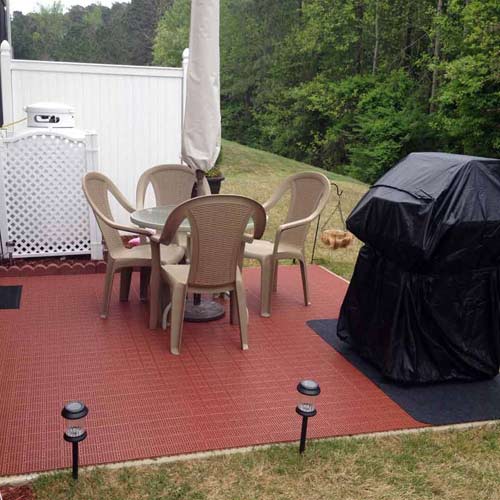 If you are shopping for flooring for a space that is subject to moisture, it's a good idea to consider
mold resistant flooring
. These products are perfect for a basement, patio, bathroom, porch, or other area where water, mold, and mildew may lurk about. Greatmats offers many different types of mold resistant flooring, with products suitable for different types of applications. Here is a great sampling of what Greatmats offers:
Each of these products has been installed in numerous homes and commercial settings because of the mold resisting benefits and numerous other notable features.
The Best Indoor Flooring That Is Mold Resistant: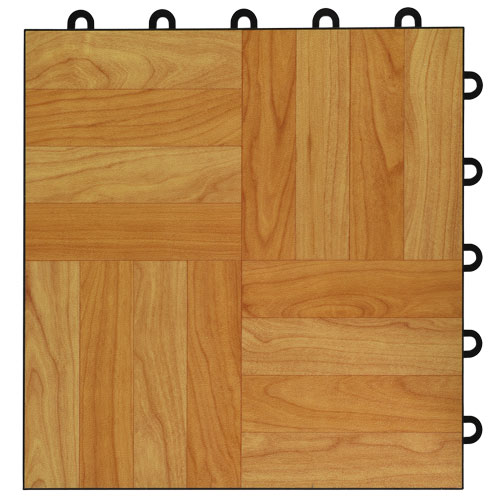 Max Tile Raised Floor Tile has a fabulous reputation among mold resistant flooring products. It has a raised base and modular design that allows for constant air and water flow beneath it - reducing the risk of not only mold, but also of mildew, bacteria, and smelly odors.
It is an attractive and versatile product that boasts the look of authentic hardwood, but instead, features a commercial grade vinyl surface that is super robust and will never need refinishing. The wear layer is scratch and stain resistant, and it's waterproof, too. This mold resistant flooring is made in the USA, UV treated, and carries with it a 5-year warranty. This product has a price tag of just under $7 per square foot of coverage.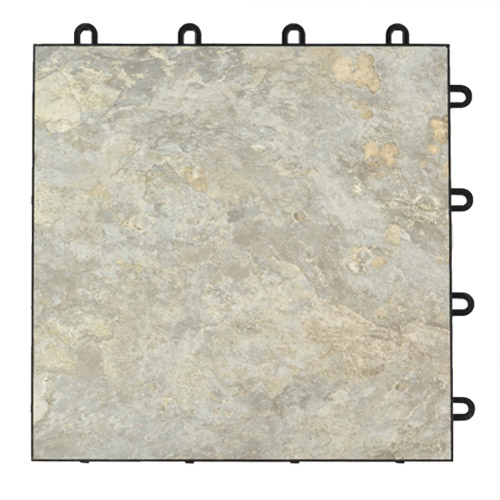 TileFlex Floor Tile is another mold resistant flooring solution that presents the appearance of an authentic wood floor without ever having to sand or refinish it. It's also much more affordable than hardwood, and it offers waterproof benefits. Like the Max Tile, this one is also made in the USA and features a raised design to allow for air and water flow beneath, preventing mold, mildew, and bacteria.
This tile comes in a variety of colors, designs, and finishes, from VCT to luxury vinyl, and it is smooth, non-absorbent, and durable. It will cost about $6.50 per square foot and comes with a 10-year warranty.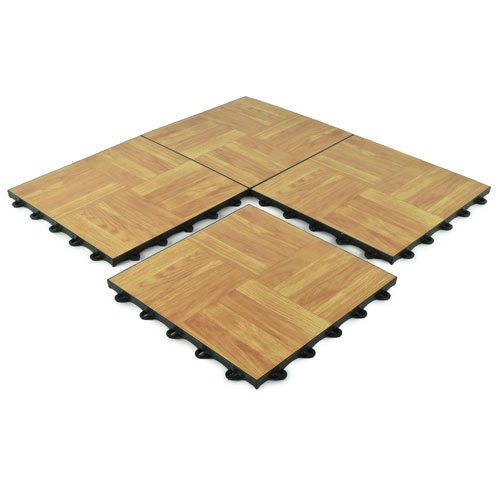 Basement and Portable Event Floor Tile is yet another product with a raised base allowing for air flow and drainage. So, it's suitable for basements or other wet areas of the home. It presents the appearance of an authentic wood floor, but it is very durable and waterproof, and it features an easy, snap together connection process that is a breeze to put together and take apart.
This product has an attractive, vinyl top surface that will not need refinishing, and the product can be installed over most hard, flat surfaces. This product has a price tag of less than $5 per square foot, and it has a 1 year warranty. It's great for permanent or temporary installations.
Cork Laminate Flooring Latvia is a product that can be used throughout the home, and it is abrasion and water resistant. It also resists the growth of mold and mildew, and it offers comfort and shock absorbing qualities. It's an environmentally friendly product made using sustainable methods, and it offers thermal insulating values, too. There are many design choices to pick from. It will cost less than $4.50 per square foot, and it comes with a 3-year warranty.
The Best Outdoor Flooring That Is Mold Resistant: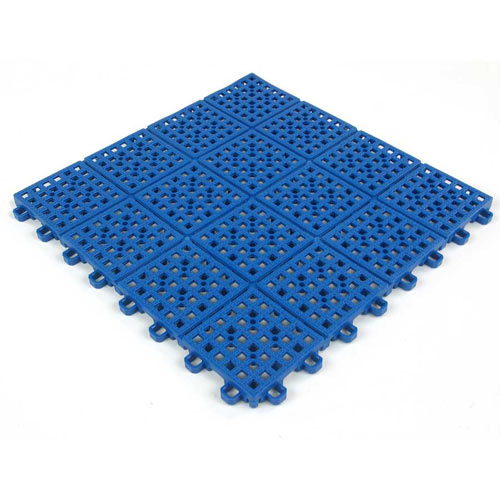 Patio Outdoor Tile is a product to use where you want to prevent the growth of mold in an outdoor setting. This lightweight PVC product has a fast-drying, non-slip surface texture and offers a comfortable surface on which to walk or stand.
The tile can be installed over concrete, wood, brick, and compacted surfaces using a quick, snap together process, and the resulting surface is one that provides a safe wet area footing. When the tiles become wet, they are designed to drain quickly and easily - preventing the growth of mold and mildew. It's great for pool surrounds, deck top floors, and any other outdoor areas. This tile carries a 1 year limited warranty and will cost roughly $3.50 per square foot.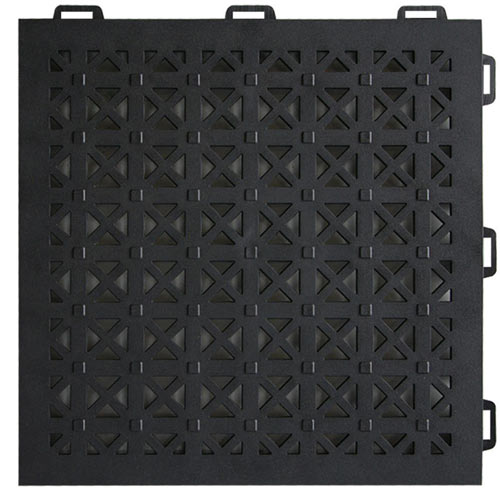 StayLock Tile is another outdoor product made of durable PVC plastic, and it provides anti-fatigue benefits, traction, and comfort - even when wet. The tiles connect with a loop and tab system that will seal them tight and keep them from loosening or separating. They are perforated, allowing for premium drainage to prevent mold and mildew. This product is UV stable for 7 years, and comes with a 5-year warranty. The cost is roughly $4.20 per square foot of coverage.
Greatmats - For All Of Your Flooring Solutions!
Whether one of the products highlighted interests you, or, if you want to see what else Greatmats has to offer, like foam and rubber solutions, just reach out to the friendly and helpful team who will help you decide the perfect mold resistant flooring for your space.