What Portable Dance Flooring Is Best For Waltz?
By Lisa Hobbie Created: July, 2021 - Modified: August, 2021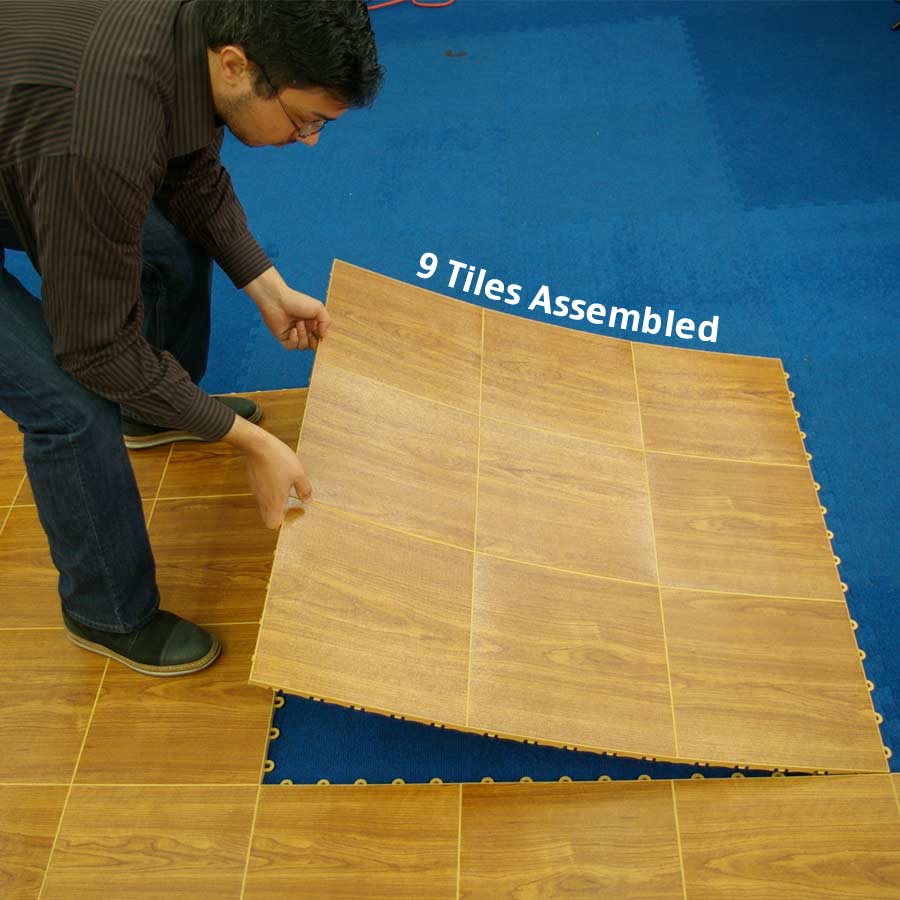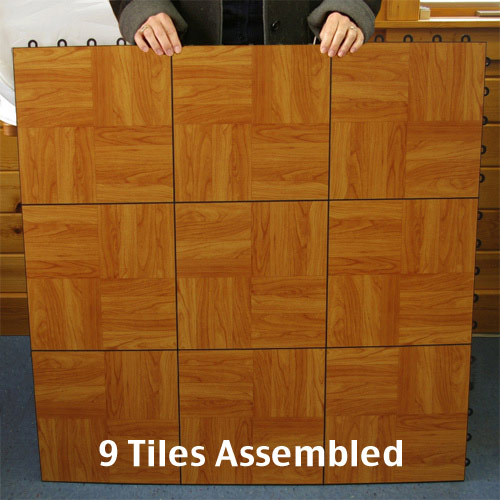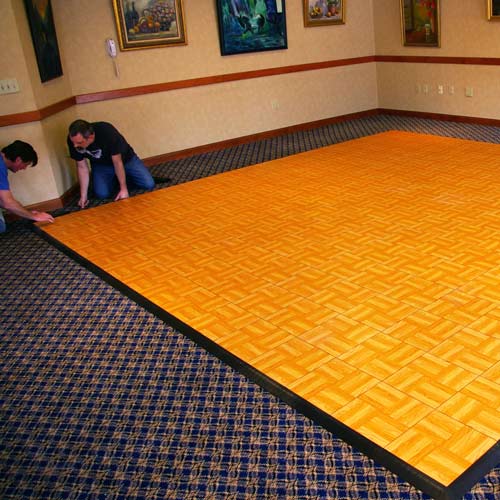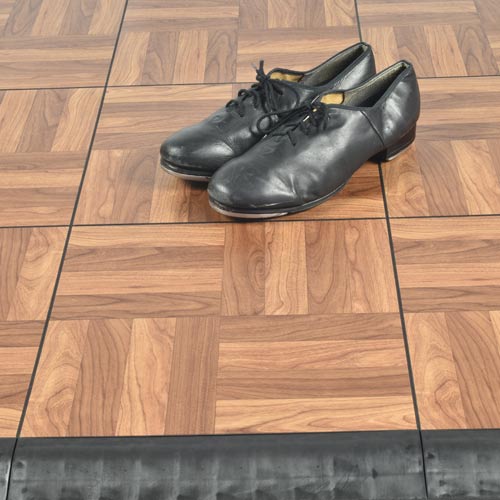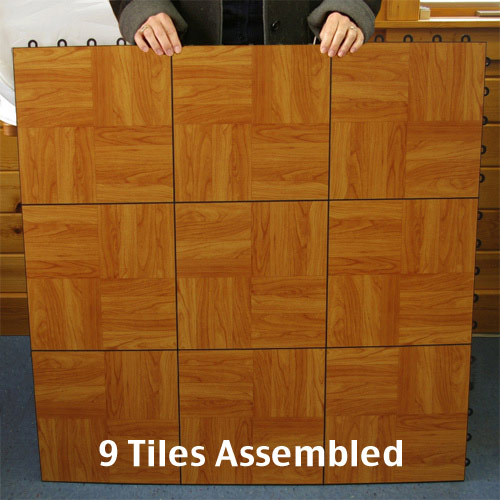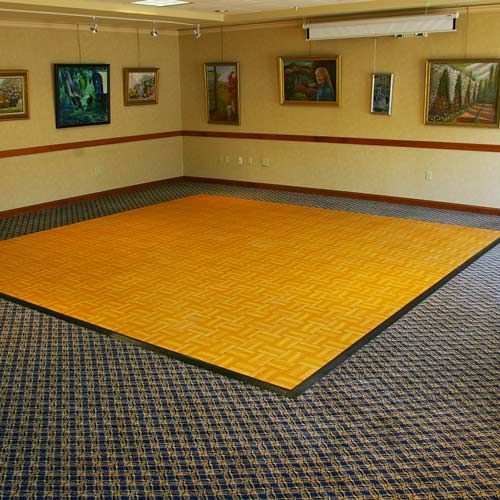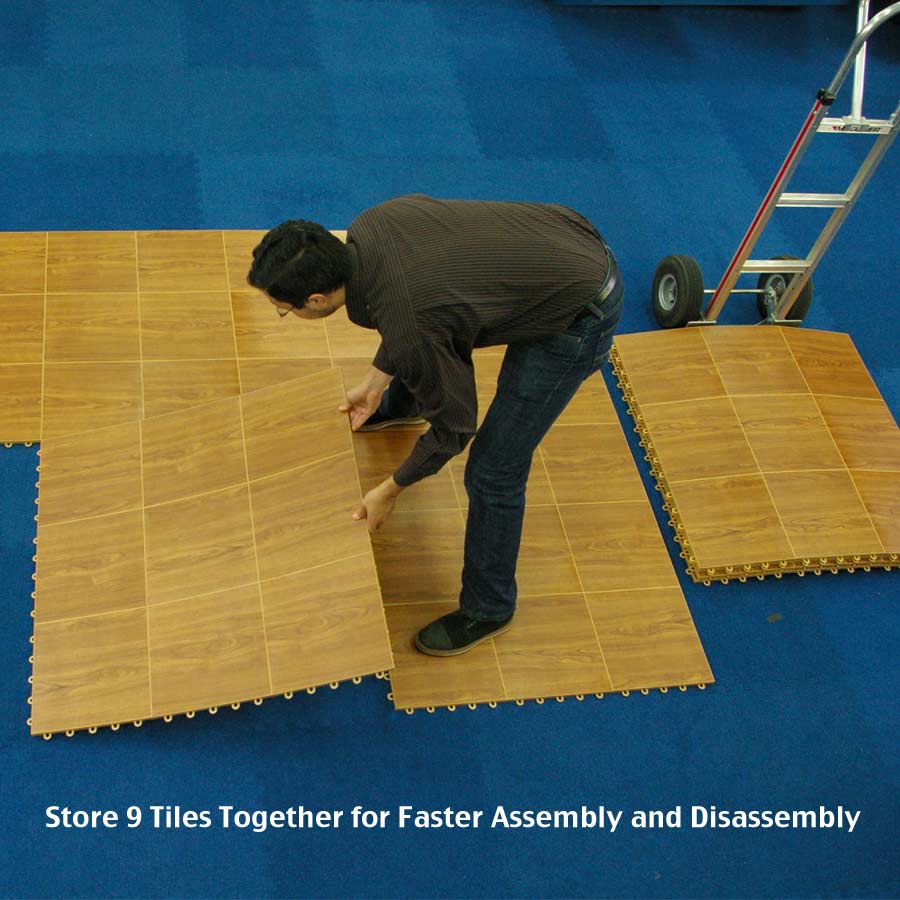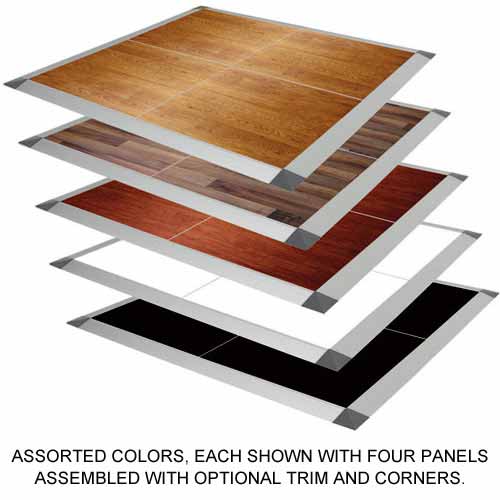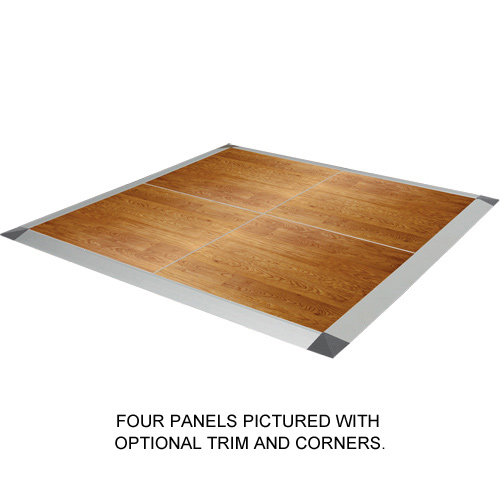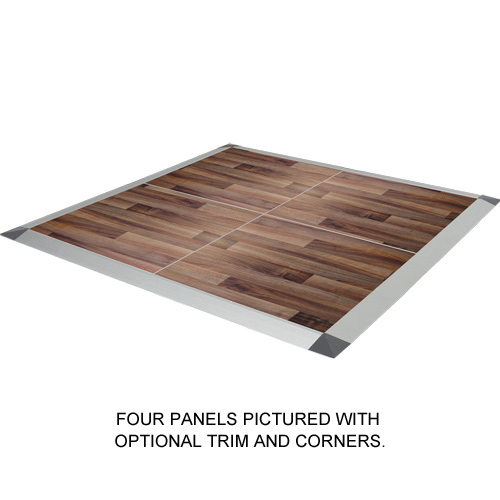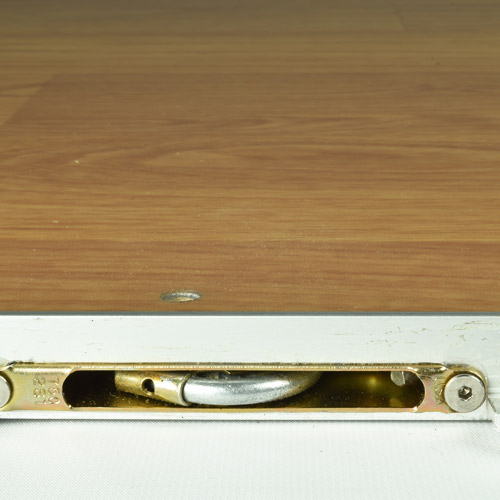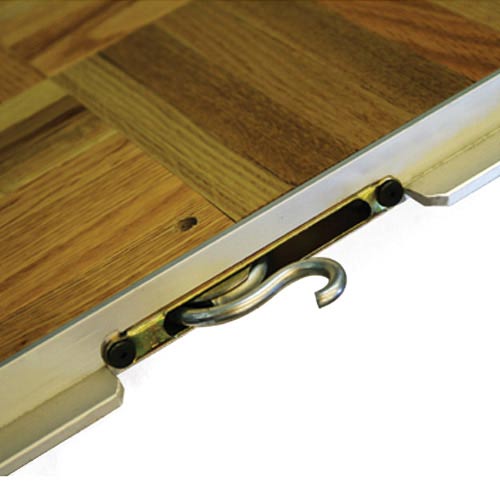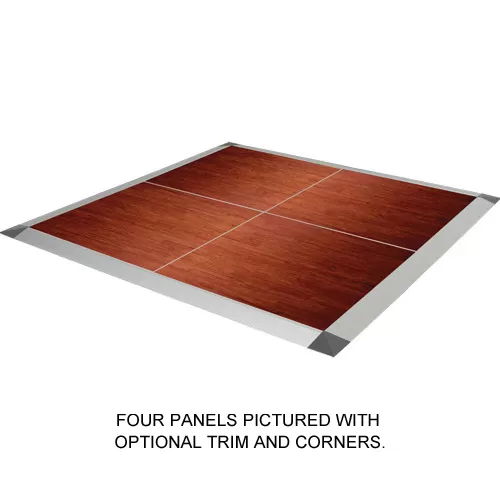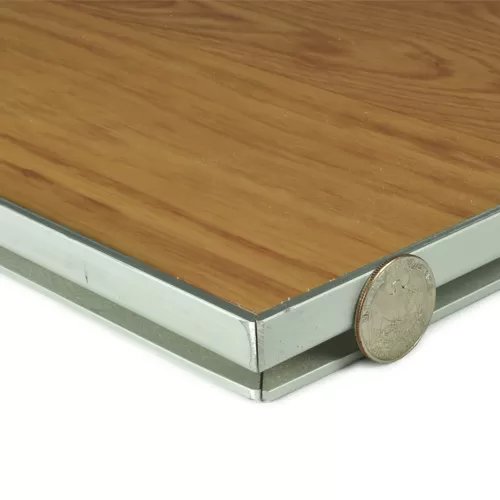 The best
portable dance flooring
for the waltz should offer grip to prevent dancers from slipping and slide to allow the dancers to easily glide.
The waltz is one of the most beautiful ballroom dance genres to watch and perform. It is truly an art form, where dance partners gracefully glide across the dance floor in a six-step pattern in a rise and fall action to music with 3 beats per measure.
Although it may be considered an old time dance, it is actually better coined as a classic dance that is still performed during bridal and wedding events, and lessons are widely taught. Learning how to waltz can be achieved in a dance studio, or, you can learn the steps online.
One aspect that can really make or break your dance experience is the floor on which you dance your steps on. Greatmats offers the best portable dance flooring that would work well, with the following 3 options being among the best:
These portable dance flooring options work well for everything from the traditional ballroom dance to the Texas country line dance version to the song, Tennessee Waltz. So, whether you're a cowboy or a classic ballroom dancer, these flooring solutions will suit you well.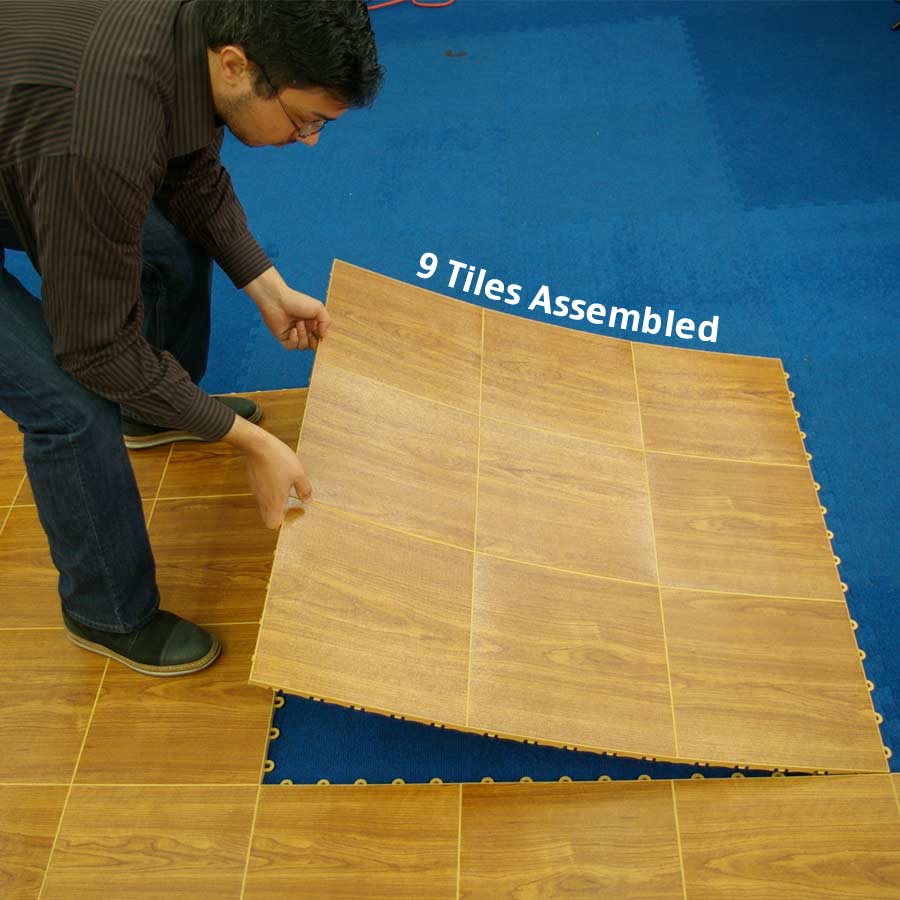 EZ Portable Dance Floor is a great temporary flooring solution for all forms of ballroom dance. It delivers a professional appearance once installed, and it's an option that can go over almost any type of subfloor - including carpet.
The tiles that make up this dance floor are lightweight and portable and have a secure, locking fit with a commercial grade vinyl laminate top surface. It is designed to be installed, removed, and reinstalled many times.
This floor is durable, professional looking, and has the ability to create an eye-catching layout for banquet centers, performances, weddings, parties, lessons, and more. Suitable for both indoor and temporary outdoor use, this flooring is ready for whatever dancers will throw at it.
The Waltz dance floor product is priced at about $6.60 per tile, which provides a square foot of coverage. It is made in the USA and comes with a 5 year warranty.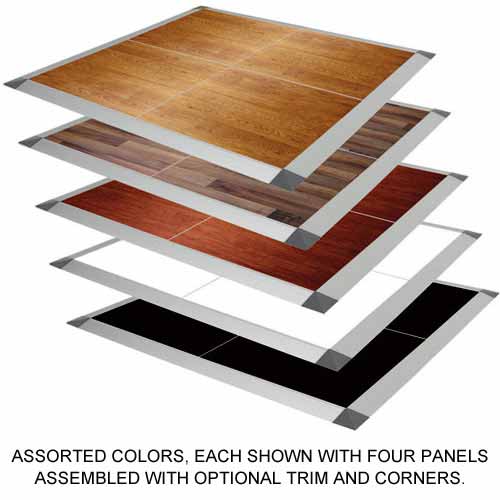 The Portable Dance Floor 3x4 Ft Seamless Wood Grain Cam Lock and
Portable Dance Floor 3x3 Ft
are portable dance floor options featuring completely secure Cam-Lock fasteners. The locks are easy to engage, and they eliminate the issues that come with cheaper dance floors where the panels separate while in use.
These dance floors have a solid plywood base and a vinyl dancing surface. The products have optional soft corners and silver aluminum trim with 11 degree slope for easy access on and off the floor. Both products are available in many different wood grain designs and colors.
Depending on the size you choose, this floor features high quality, durable 3x4 foot or 3x3 foot panels. They are flooring solutions suitable for many applications, including banquet dance floors, dance floors for rent, event center dance floors, and portable dance floors for ballroom dance lessons or competitions.
The 3x4 version of this dance floor is priced at roughly $337 per panel for 12 square feet of coverage. The 3x3 foot version of this dance floor is priced at roughly $300 per panel for 9 square feet of coverage. Both options are accompanied by 5 year limited warranties.
Greatmats - For The Best Portable Dance Flooring For The Waltz
The three portable dance floor products featured are great to not only practice and perform the waltz on, but they can be used for any type of ballroom or other genre of dance. They are attractive, durable, reliable, versatile, easy to install and disassemble, transportable, and made to last. They provide a comfortable yet solid surface on which to dance - allowing for a safe and successful experience.
There are numerous other flooring products that can be used for ballroom dance, including Rosco Adagio products, modular flooring tiles, fitness flooring, and more. If you would like to explore these options, or, if you have questions about any of the 3 featured products, just reach out to the knowledgeable and helpful Greatmats' staff. They can answer questions, send free samples, assist with ordering, and more.
Regardless of the dance floor you decide to purchase, when it comes from Greatmats, you can be confident in the fact that you're getting the best. The best service, the best pricing, the best quality, and the best performance.