By Lisa Hobbie Created: November, 2021 - Modified: December, 2021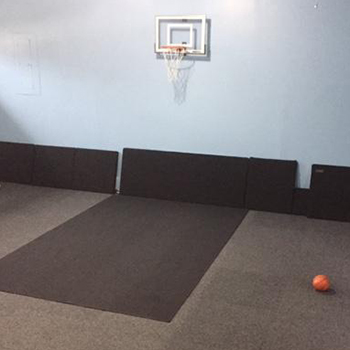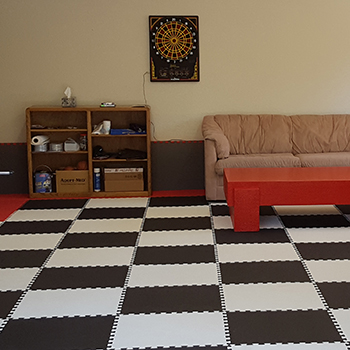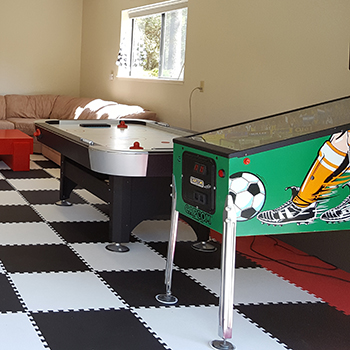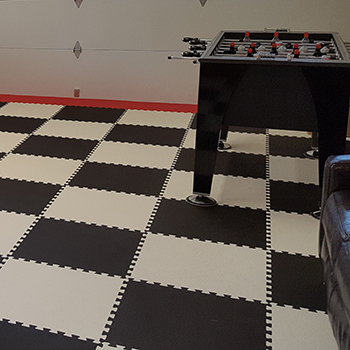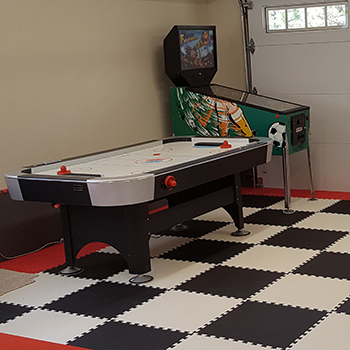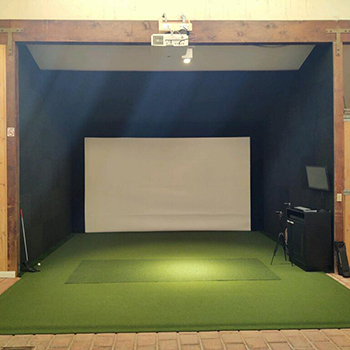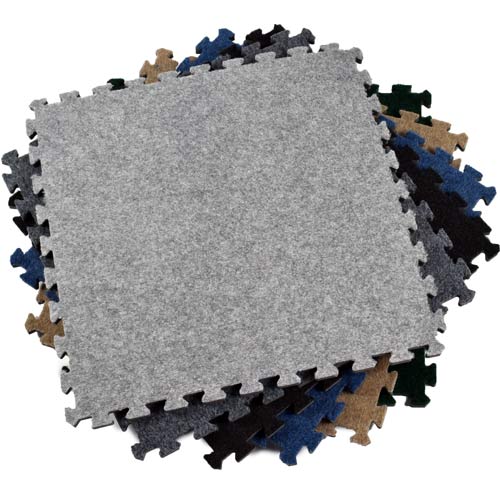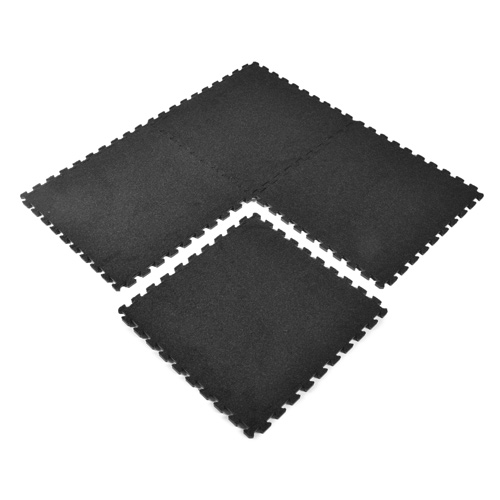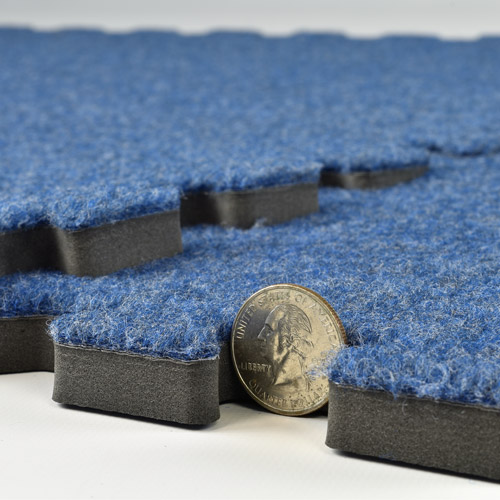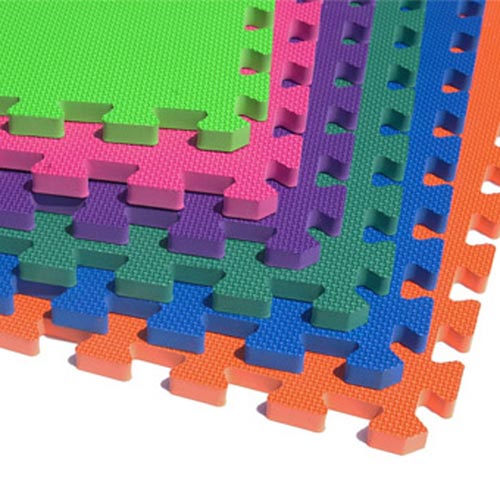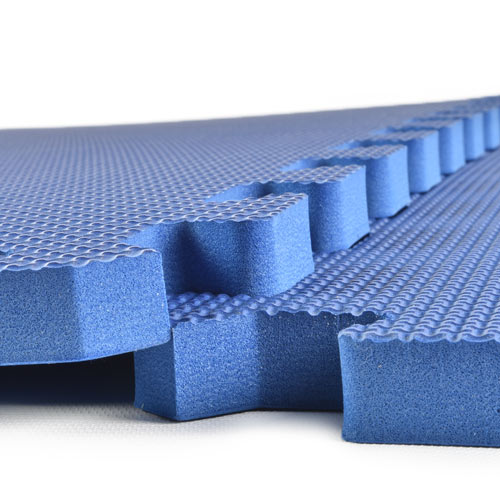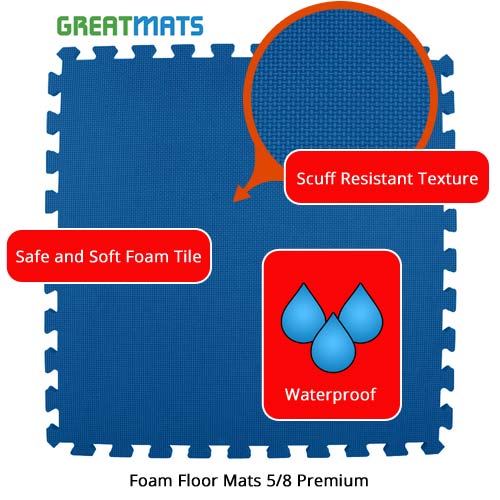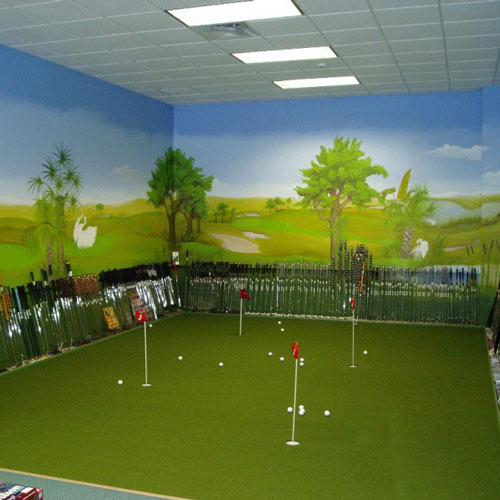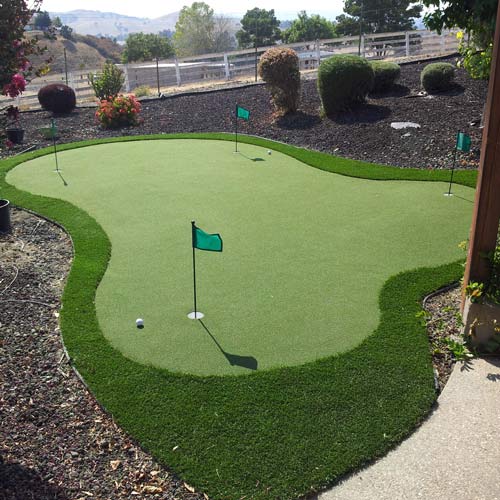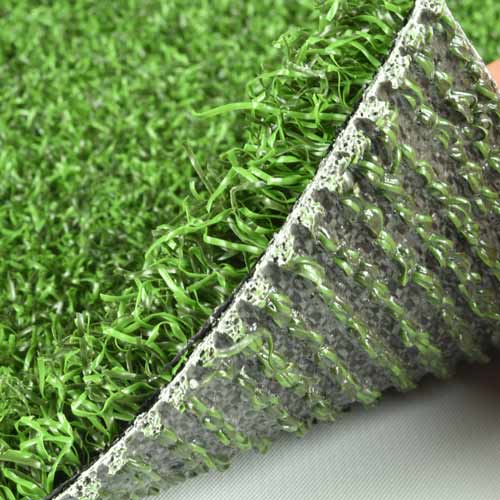 A good arcade floor will be attractive, durable, versatile, easy to clean and maintain, and provide some comfort for gamers standing for periods of time.
Greatmats offers some fabulous options if you're searching for
the best solutions for an arcade floor
, with products you can use to create anything from an 80's or 90's look or pattern to a classic layout or design. Whether you are seeking an arcade floor for a game room in a complex of apartments, in a hotel, a home, or other space, there are carpet or tile options to suit any budget, design preference, or need.
Of the many different arcade floor options at Greatmats, the following 6 products represent the best and most popular choices:
These products are high quality solutions that will make for a great arcade floor. Choosing one will come down to your material or design preference, budget, or need for a solution that can accommodate multiple activities are arcade games.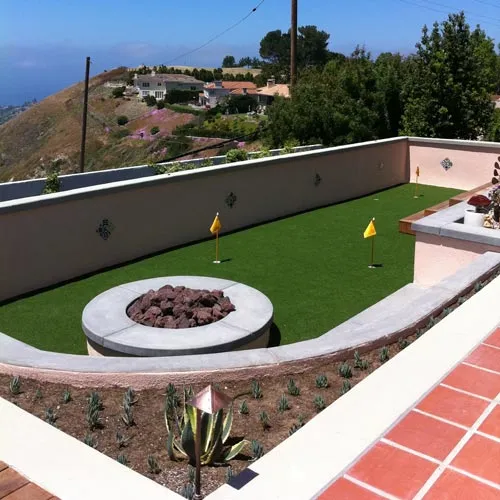 Perfect Putt Artificial Grass Turf Roll would be a great choice if your arcade will include a mini golf area, pitching cage, or other activity where turf would compliment the look and performance level of the space.
This is an indoor/outdoor turf that provides durability, safety, and high performance quality in a product that reacts naturally. It is virtually maintenance free and very attractive.
The base price of this product is about $2.60 per square foot.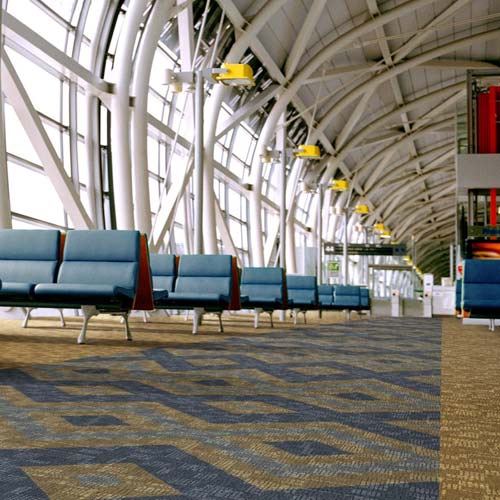 Etruscan Carpet Tile is designed to be used in a commercial office, retail setting, or public space, and it combines support, cushion, and noise reduction. It's available in 5 different colors with guaranteed pattern match. The carpet tiles can be installed and removed individually or in sections.
The base price of this carpet tile is about $5.20 per square foot.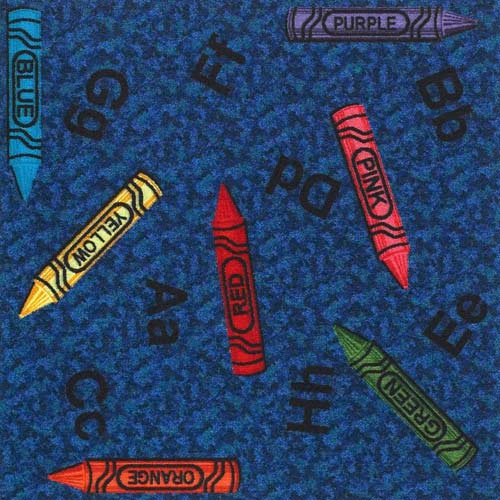 Kids Carpet Tiles offer a style that combines bright colors and childlike themes. They feature a cushioned foundation that provides exceptional comfort and resilience, and they offer lifetime anti-static protection that's perfect for computers or arcade games.
This product has a PVC-free polyurethane backing that is engineered to absorb rolling and foot traffic - maximizing the wear and eliminating buckling. A water-proof layer between the carpet and the pad protects against spills, and the carpet is antimicrobial and indoor air quality certified.
Available in six different background colors with fun designs in shades of green, blue, and red, this option is priced at about $5.20 per square foot.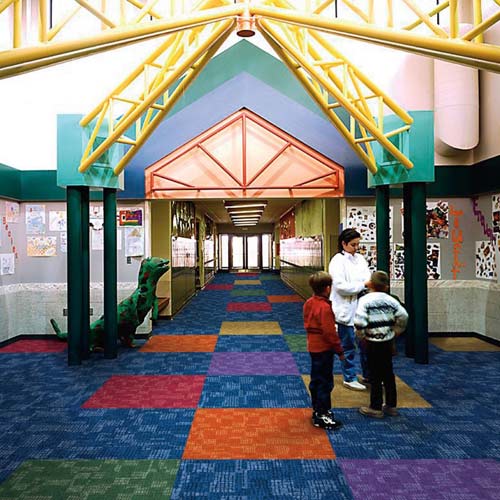 Prism Carpet Tile for an arcade floor has a StayTac backing system that combines cushion, support, and noise reduction. It can be installed in a multitude of patterns or using no pattern at all.
This high performing carpet can easily endure the weight of arcade games and constant foot traffic. They are 7/16 inch thick, durable, stain resistant, and commercial rated. They also carry a limited lifetime wear warranty.
These carpet tiles are available for a price of less than $5.25 per square foot.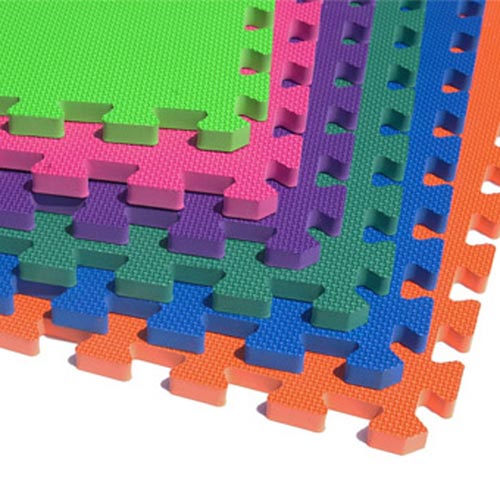 Premium Foam Kids and Gym Mats provide a colorful look and a cushioned layer of safety for kids to play, dance, or game on. They are made of EVA foam and offer some thermal insulation, noise suppression, and/or waterproof properties.
These foam mats are stain resistant and available in 15 brilliant colors. They will help prevent injuries like bumps and bruises from falls when playtime and gaming gets wild or intense.
This fun and colorful option is priced at about $1.95 per square foot.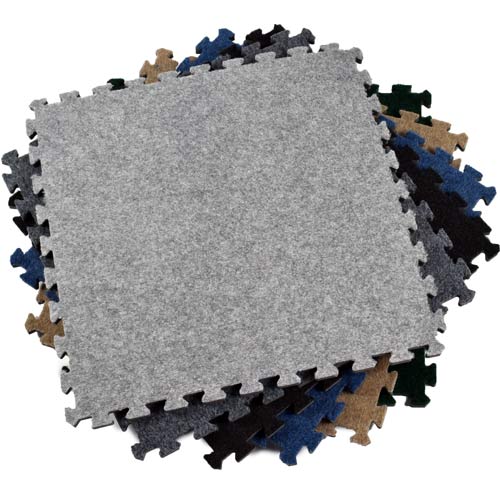 Royal Interlocking Carpet Tile is among the most durable, versatile, and popular products that allow for an easy carpet tile installation process for all indoor and many outdoor applications.
This product is waterproof and stain resistant and a great arcade floor option. The tiles can be installed over vinyl, wood, concrete, or other subfloors, and they are odor proof, easy to clean, and provide a comfortable anti-fatigue and insulation value similar to traditional plush carpet rolls.
These super durable, interlocking carpet tiles are available at a price of roughly $2.70 per square foot.
Greatmats - For The Best Flooring Options For Arcades & Game Rooms
The arcade and game room flooring options at Greatmats offer a great mix of safety, quality, aesthetic appeal, and affordability. They are easy to install and designed to last, and they will look great and perform well in many settings.
If you need additional information about any of the products featured, just reach out to the staff at Greatmats. They can answer any questions you have and help you determine which solution might be the best one for you and your arcade. No matter which one you choose, you can be confident that it will look great and perform well for years to come.