What Makes For Good Drainage Matting In Wet Areas?
By Lisa Hobbie Created: July, 2021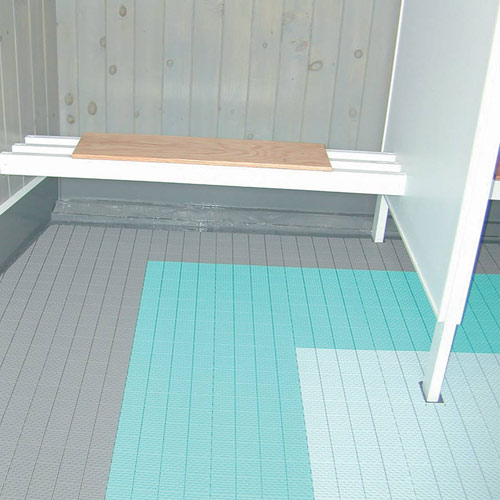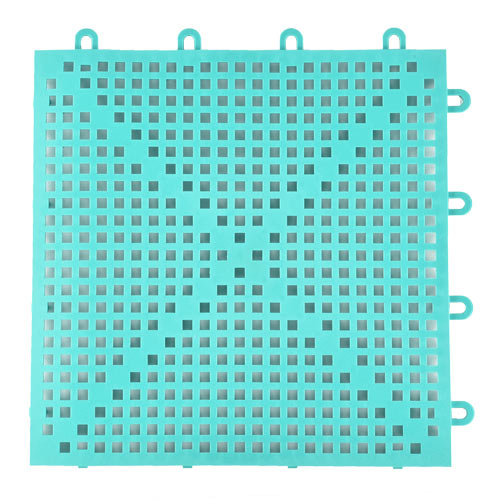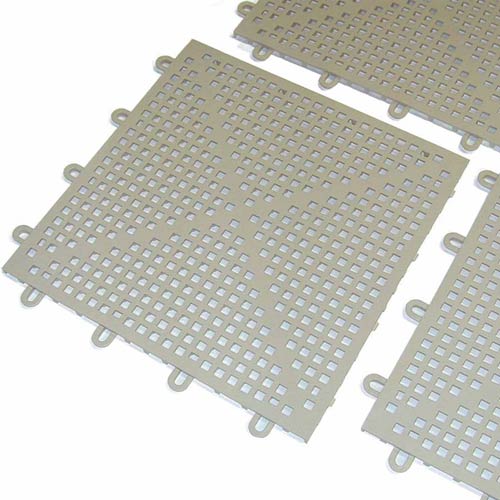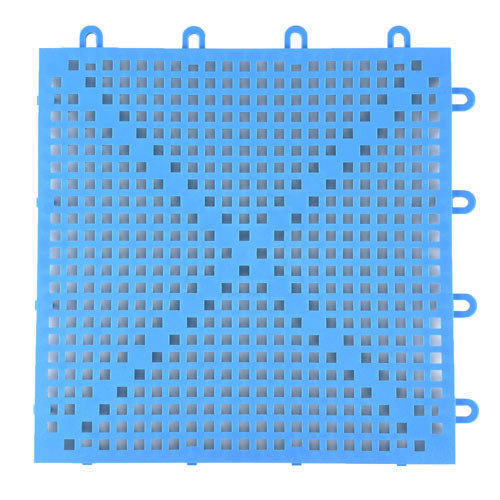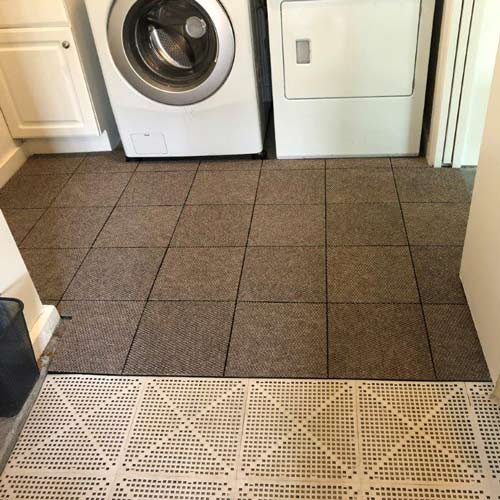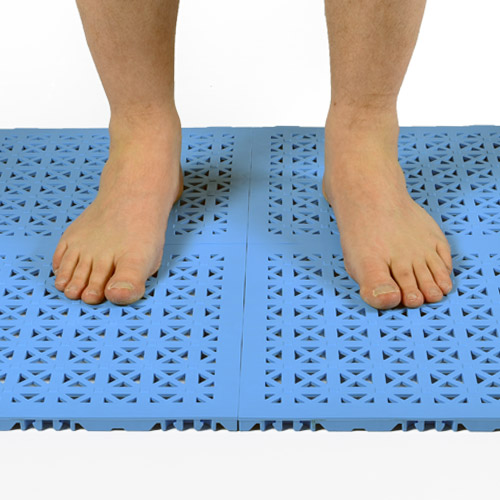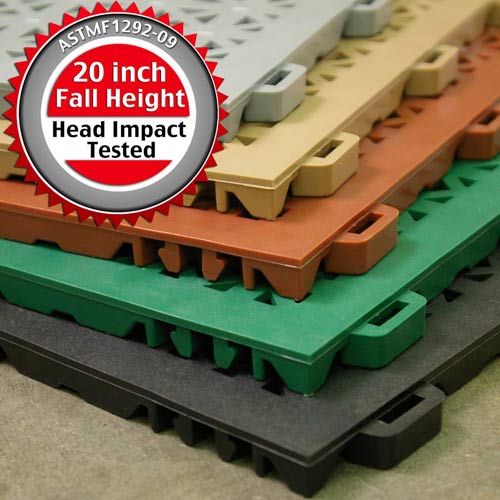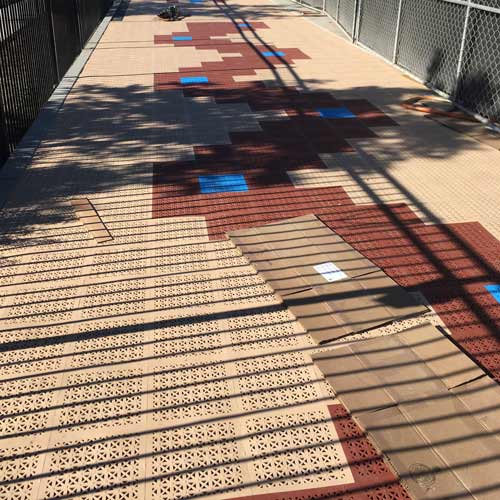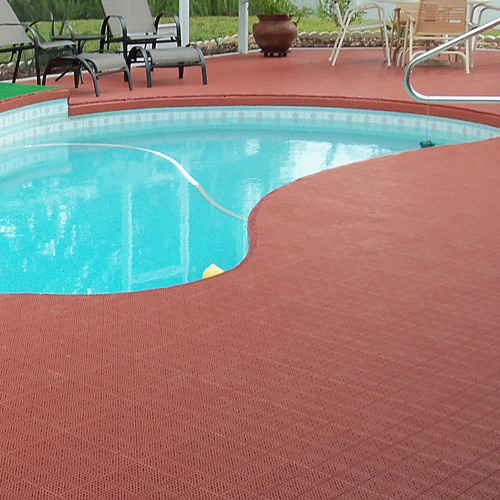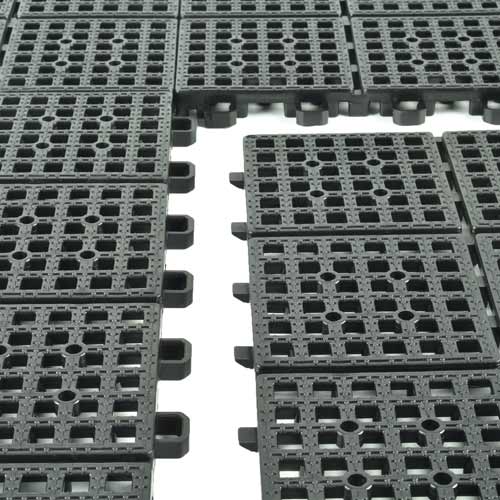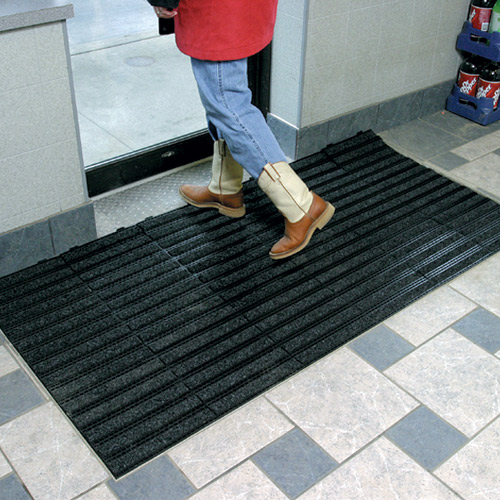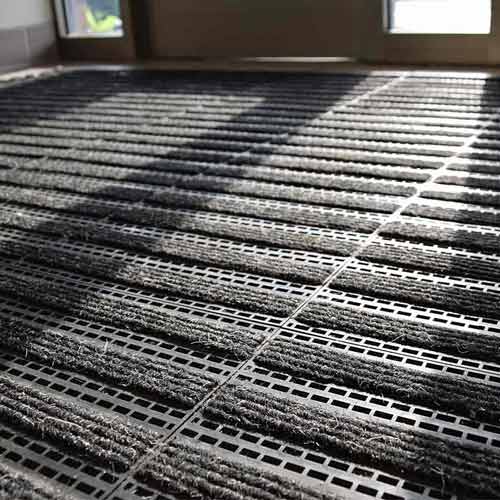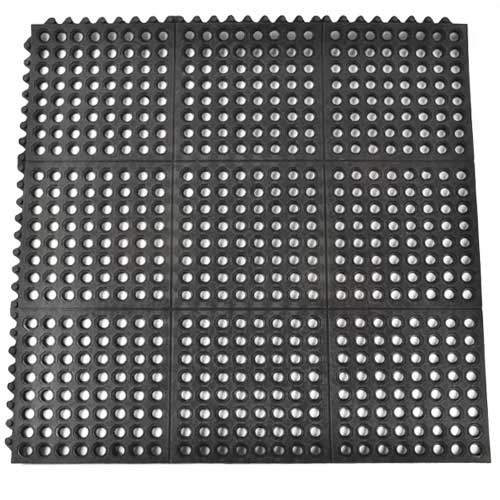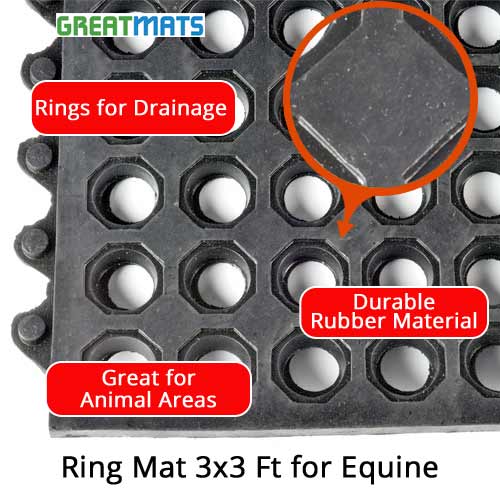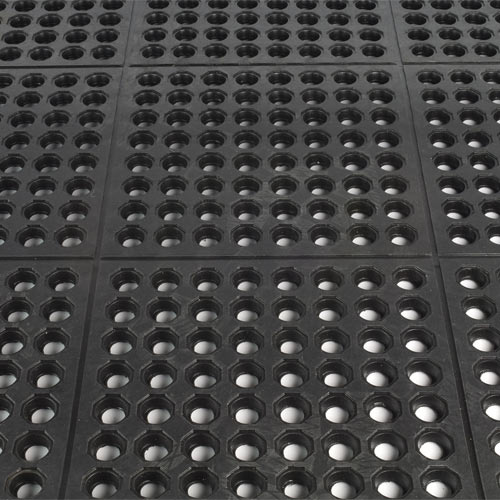 A good drainage mat for wet areas will not only allow for effective drainage, it will also offer some slip resistance and be easy to clean.
There are many great products available to choose from if you're looking for a good drainage mat for wet areas. Of the many options Greatmas has, the following 6 are among the best:
These products are effective, attractive, and affordable. They will look and perform well in their suitable environments, and they deliver many different features and benefits.
Interlocking Outdoor Drainage Mats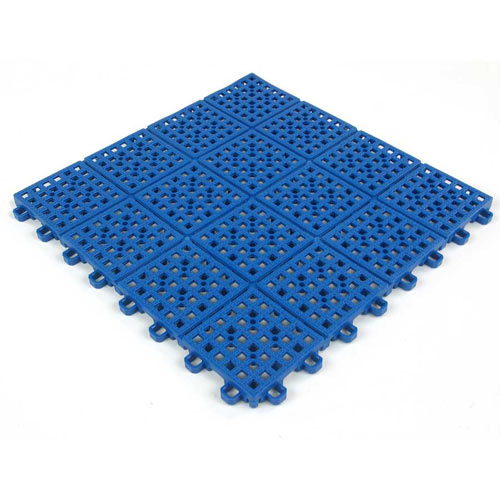 Patio Outdoor Tile is a great product to consider if you're shopping for a drainage flooring system for wet areas. The tiles are 1x1 foot with an interlocking design. They have a non-slip surface texture that is comfortable on which to walk or stand. They are also fast drying.
These PVC tiles are a breeze to install over a concrete, wood, and compacted surfaces with their snap together construction and lightweight design.
Once installed, the resulting surface is a safe wet area drainage tile that is easy to clean with a mop and common household floor cleaner. It helps reduce the growth of mold and mildew.
These tiles are used in many areas, such as around an outside pool, and they perform really well as a patio floor covering.
They are tough and robust and will withstand the weight of heavy patio furniture without being damaged, and they will continue to look great - even if they're subject to regular direct sunlight.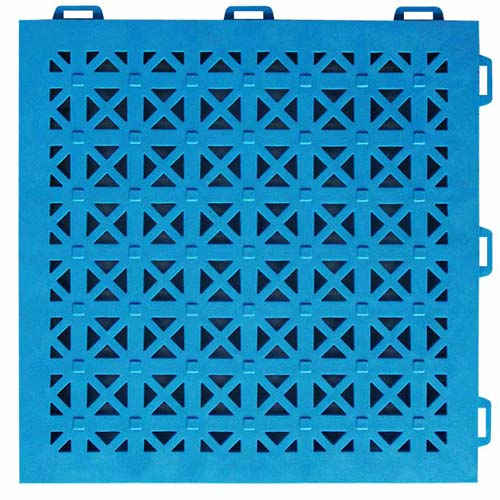 StayLock Tile is one of the best drainage products available at Greatmats. It's available in numerous vibrant colors, as well as black.
Staylock perforated tiles are easy to install over most subfloors or outdoor surfaces, including flat rooftops or home playground areas, without needing glue or adhesives. They feature an active locking connector system and raised design that allows the tile to "float" over a subsurface - indoors or outdoors.
Each of the tiles is 1 foot by 1 foot with a cushioned pedestal base. The PVC tiles have a 20 inch fall height rating, and they are slip resistant, waterproof, oil resistant, acid resistant, and of course, designed to allow for excellent drainage.
Once installed, these tiles will stay put - even if they are placed under pressure. They are a breeze to clean with vinegar or baking soda and hot water.
Indoor Drainage Flooring Systems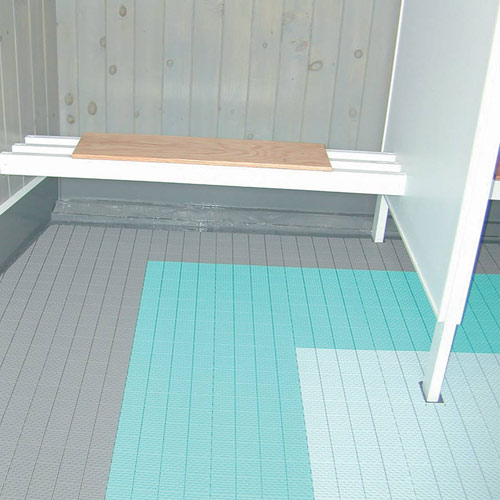 SoftFlex Floor Tile is an attractive, anti-fatigue flooring solution made of PVC that offers a superior cushion and effective drainage.
This product is made in the USA with a special texture designed for both safety and comfort. Designed to promote water flow-through with its raised design, it also allows for air flow beneath for more thorough drying.
Like the others, this product is a breeze to install without glue or adhesive, and once installed, it delivers a floor that is slip resistant, waterproof, and antimicrobial. It's great for a shower area or locker room, pool area, wet area changing room, and more!
Drainage Mats for Animal Spaces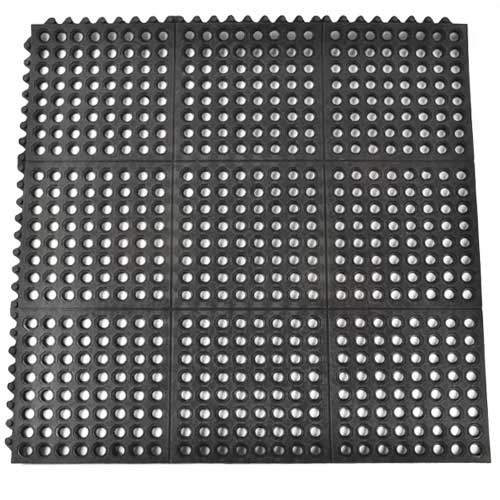 Ring Mat 3x3 Ft for Equine 5/8 Inch provides excellent drainage in a horse stall, dog kennel, or other wet area - with or without pets or livestock.
The 3x3 ring mat is great for wash bays and other wet areas, as these durable, anti-fatigue, anti-slip mats are perforated with holes that allow water drainage. They can support heavy weight, they are suitable for outdoors or indoors, and they are made of durable waterproof material.
These mats perform the best when they are placed directly over concrete, or another smooth, flat surface. The mats will then deliver a safe and solid foundation for you or your animals.
Drainage Surfaces for Entryways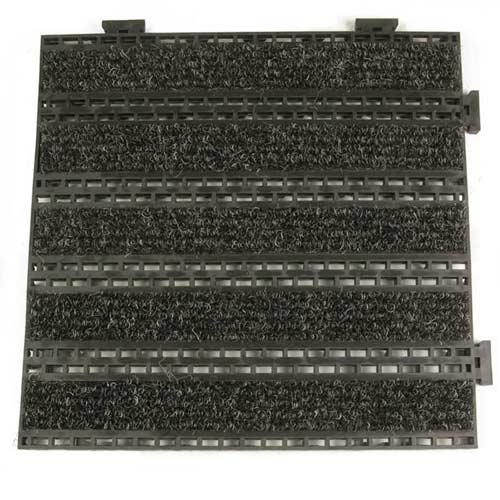 Entrance Linear Tile - 1/2 inch Black w/Charcoal Carpet is perfect for school entrance ways, commercial buildings, and retail space doorways. These entrance mats are great as they keep indoor or outdoor entrances clean and free of standing water.
Made in the USA of 100 percent recycled materials, these mats can simply be placed where desired without adhesive. Each tile can easily snap together with the next one for a simple installation process.
This drainage mat for wet areas is waterproof, non absorbent, non-slip, and UV resistant.
Commercial Kitchen Drainage Mats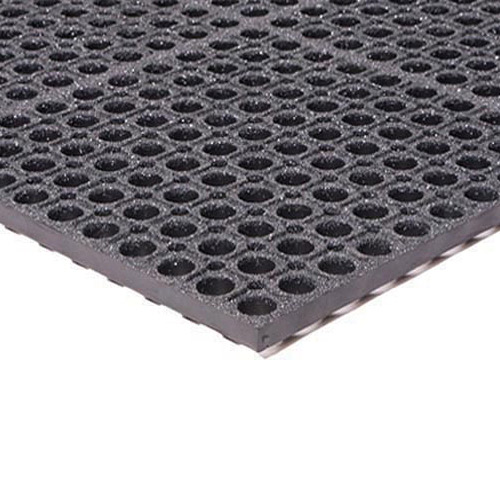 TruTread Black With GritTuff 3x5 Feet offers a rubber floor feel that is anti fatigue, anti slip, and water repellant. It's the perfect product for kitchens, industrial settings, cafes, machine shops, service counters, bakeries, restaurants, and automotive environments.
This drainage mat for wet areas has drainage holes that allow liquids and waste to pass through. They are oil and grease resistant and water resistant. They deliver safety, cleanliness, and comfort.
Greatmats - For Your Drainage Mat For Wet Areas
The products featured represent the best drainage mats available. If you have questions about these, or, to get help figuring out which of the products are right for you, just reach out to the friendly and helpful Greatmats' staff. Together, you can determine the perfect solution for your space.