What Is The Best Weight Machine Mat?
By Lisa Hobbie Created: June, 2020 - Modified: June, 2022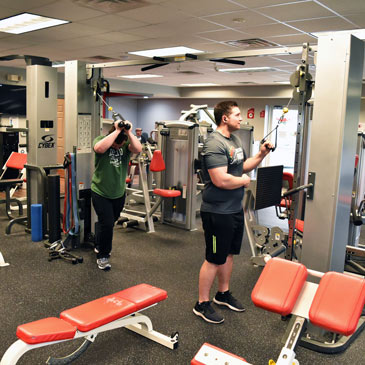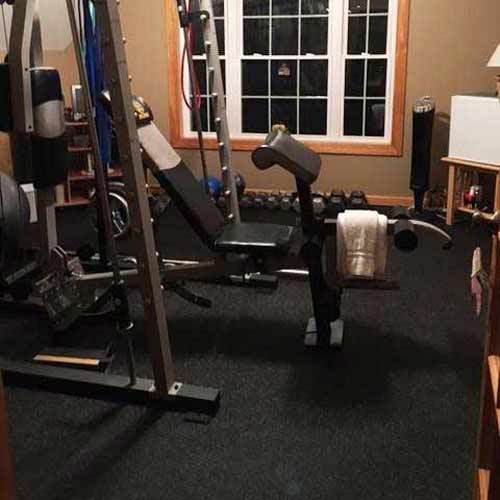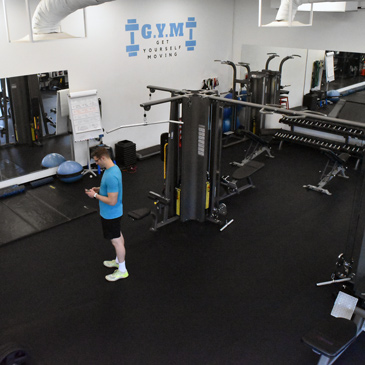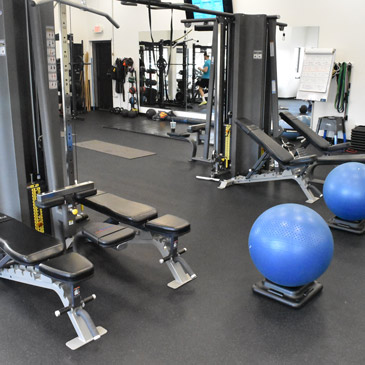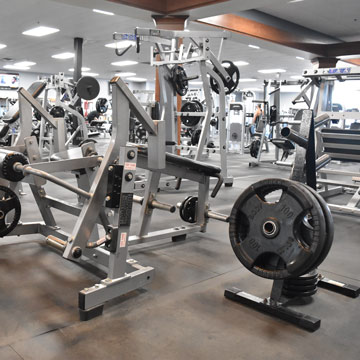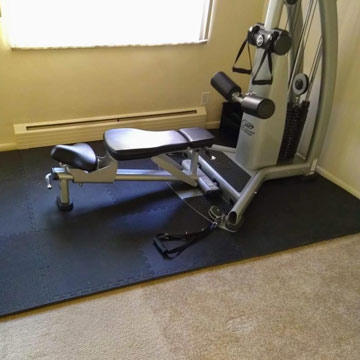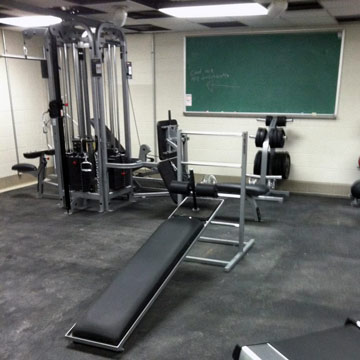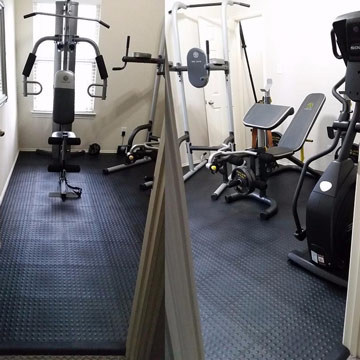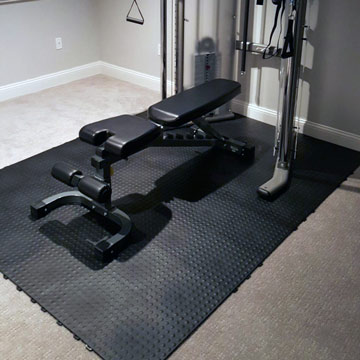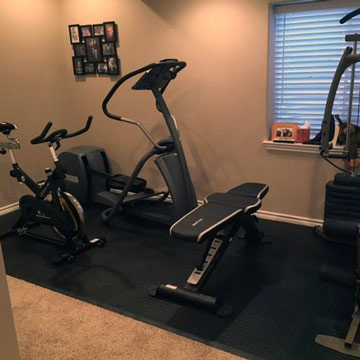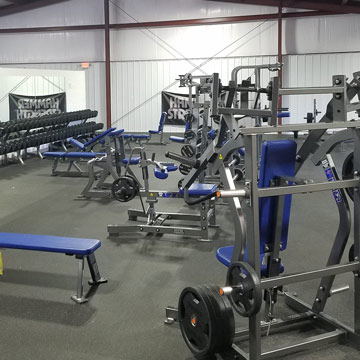 Weight loss and overall health are a top priority for many, and working out is a key component to both. Knowing what exercise equipment to equip a fitness space with is something that takes time and research, but there is more to outfitting an exercise space than just selecting the right equipment. For example, a weight machine mat is a great addition to any fitness space - commercial or home gym - to protect the sub floor below the machine and to enhance the experience of working out with the weight machine.
There are a number of weight machine mat options, with the most popular being made of rubber, foam or PVC. Whether a flooring system, all-purpose mat, or gym mat are selected, Greatmats has options that are among the best available on the market, today.
Dense EVA Foam Weight Machine Mats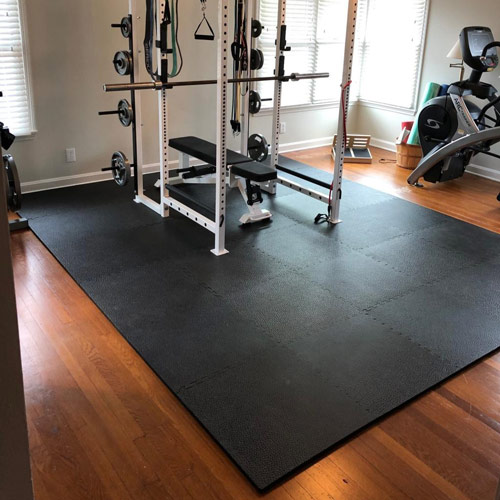 The Gym Floor tile is a super high density, durable EVA foam weight machine mat option. It is designed to withstand the weight of heavy equipment, including a Bowflex, Gold's Gym multifunction machine, cable pulley machines, weight rack, free weight sets, and other strength training and multi station fitness machines. It is waterproof and very easy to clean, as well as double sided for a longer life. These interlocking tiles are lead and latex free, and they include 2 border strips for a finished look. This product is ideal for home gyms and weight rooms, and it is an excellent option on which to workout with an exercise machine of choice.
Interlocking Rubber Weight Machine Floor Mats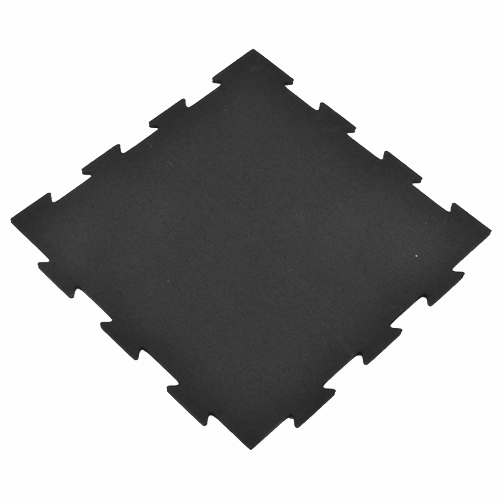 2x2 Rubber Tiles are another excellent weight machine flooring option. The interlocking rubber tile design of this product allows for an easy installation with an end product that provides excellent protection under fitness equipment. This tile is an extremely tough and high quality product with puzzle edges and no adhesive necessary for installation. There are pre-sized kits available for an extra easy installation in a particular room size with the option of having beveled edges for a finished look.
Stall Mats for Under Workout Machines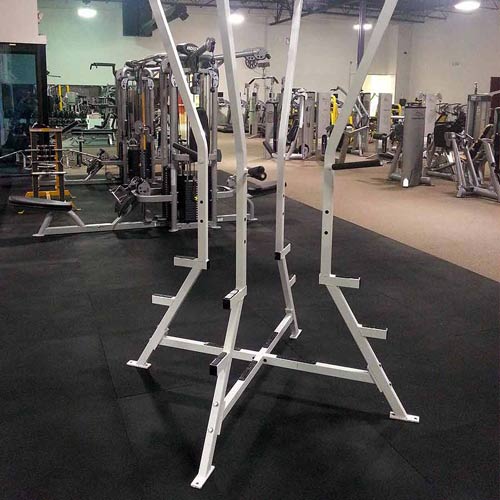 A 4x6 Rubber Floor Mat works really well as a weight machine mat. This non-porous mat has an anti-skid, wire mesh texture on the bottom and a flat top. The rubber mat doesn't require any adhesive to install, and it features a pure, 100 percent black color. Each mat weighs 65 pounds, and it can be moved as needed. At 4x6 feet in size it offers a 24 square foot coverage area per mat, which is a great size for creating a special area for a weight machine.
Rubber Gym Flooring Rolls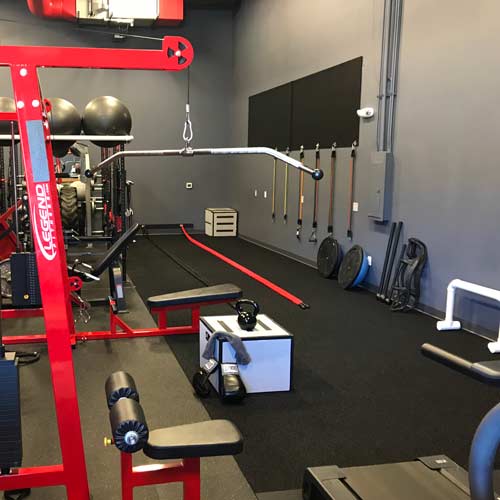 Rubber flooring rolls are also among the most popular choices when considering weight machine mat options. The Geneva black roll is ½ inch thick and custom cut in lengths of 25 linear feet or longer. They are made from extremely durable and resilient rubber material with a low odor. This gym flooring provides a non-slip surface, even when wet, and is suitable for home or commercial applications. Rubber flooring rolls provide exceptional protection for a concrete subfloor. They will withstand the weight of weight machines and other exercise equipment, and those sold at Greatmats are made in the USA with the best materials and quality craftsmanship.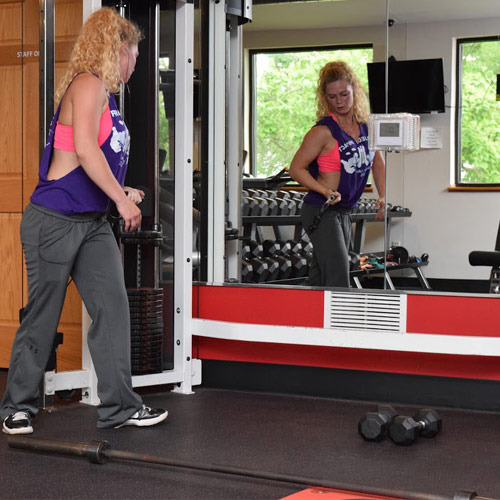 Rubber flooring rolls 3/8 inch 10% color fleck is another high quality rolled rubber option with flair. This rubber roll option can be purchased by the linear foot, in any roll length from 25 to 100 foot long. One linear foot of material is equal to 4 square feet as the rolls are 4 ft wide. This type of resilient rubber flooring product is very durable and long lasting. Made from recycled rubber material this gym flooring option is considered a green product and may contribute to LEED points in green buildings. It will also act as a sound dampener and as a floor protector. Plus, it allows you to add a little color to your workout space.
Greatmats for your weight machine mat and flooring needs!
Aside from the products highlighted, Greatmats offers even more the best floor mats for weight machines. Everything from horse stall mats to interlocking foam, PVC and Rubber mats, to other materials if you are curious about rubber and foam alternatives such as padded vinyl rolls. One thing is certain; when using weight machines as a part of a fitness routine; a heavy duty and protective mat or flooring option should certainly be in place. Simply reach out to a friendly and knowledgeable customer service agent who will gladly go to work for you to help you determine the best flooring solution for your space.