What Is The Best Strength and Conditioning Turf
By Kyle Schurman Created: March, 2020 - Modified: August, 2023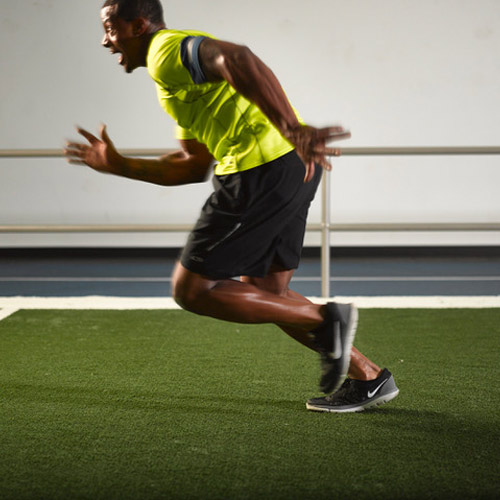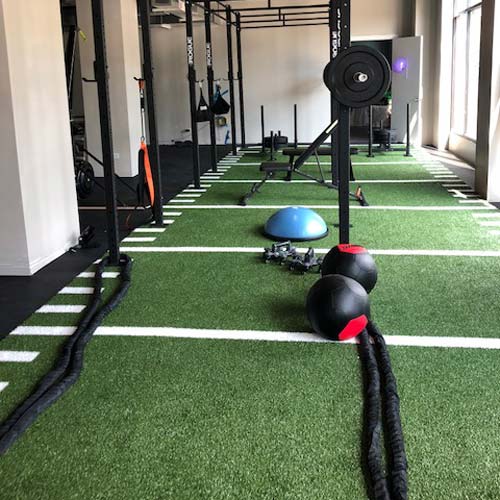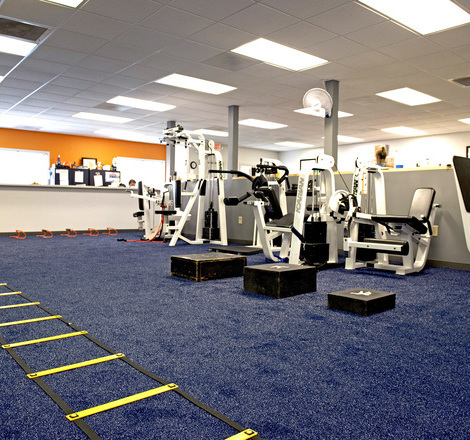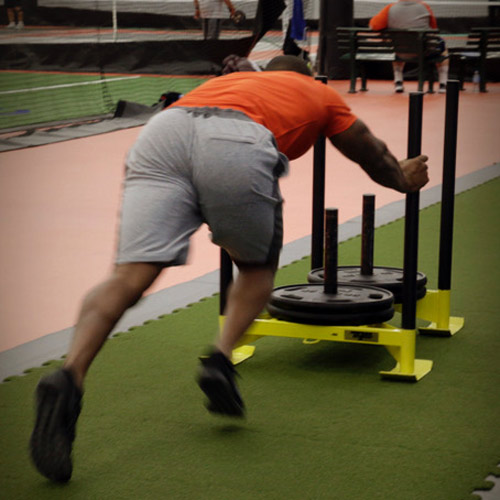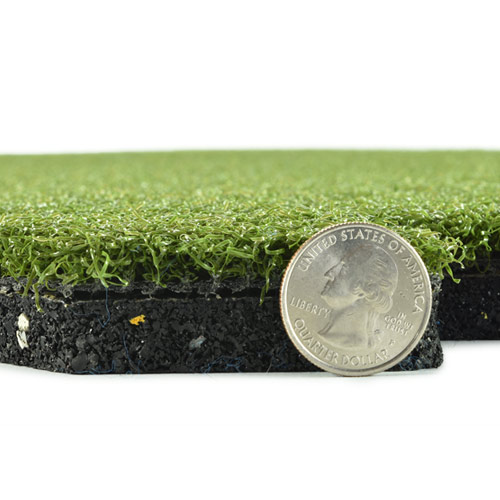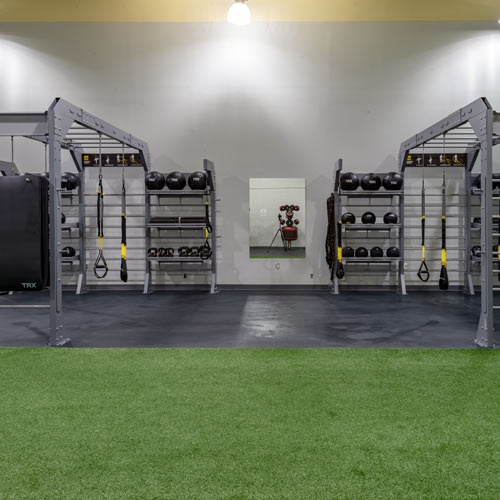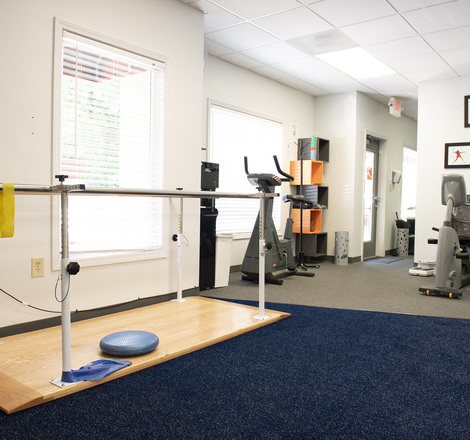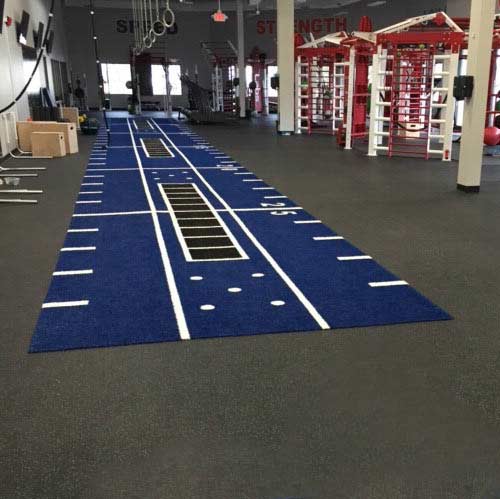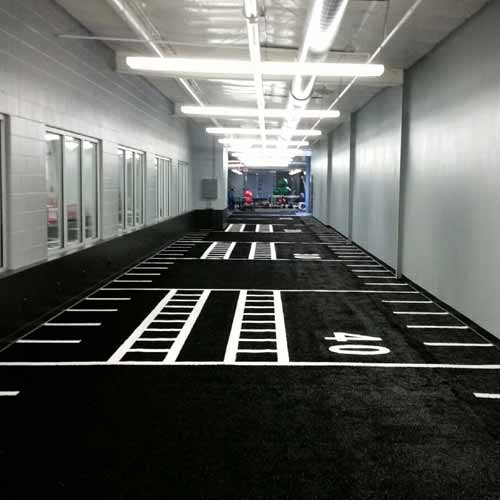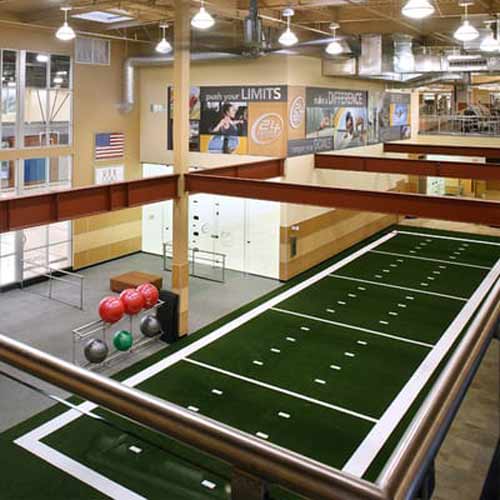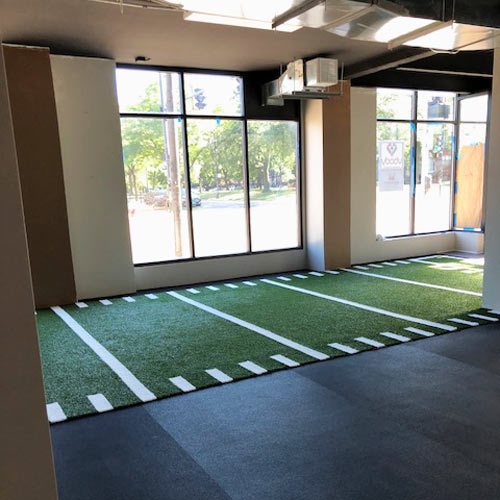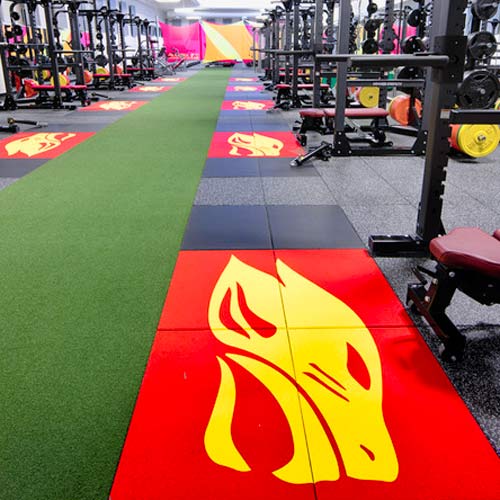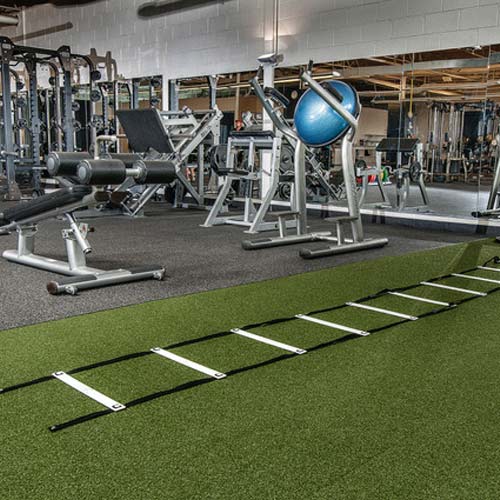 With strength and conditioning turf, athletes are looking for good footing that allows for maximum safety during exercise, while also delivering just a bit of padding to keep the athlete's lower body joints protected during a workout.
Artificial grass rolls and tiles are easy to install, and they will look great all year around. When you pick artificial turf, you can create a workout course that maintains its integrity over time. Unlike natural grass, which could become muddy and uneven with some bare spots as people run on it, the artificial turf will stand up to regular practice. Our products remain green in any season of the year, unlike natural grass, which will turn brown part of the year.
They typically consist of a polyethylene or nylon (or blended) yarn on the top layer and a foam or rubber layer on the bottom. You'll find products for indoors or outdoors training. Some will work in either location. Our customers for strength and conditioning turf include university, high school, and private gyms.
Finding the best strength and conditioning turf for your needs depends on the space you have available, the type of installation you want to undertake, and the amount of cushioning you'd like to have underneath the faux grass. Here are some of the different configurations we offer for strength and conditioning turf.
Gym Turf Rolls
For those who have large spaces to cover, a roll of turf is the best material. You will need some power equipment to be able to move the large rolls into place, as an individual roll can weigh a few hundred pounds.
A roll can cover anywhere from 150 to 1,200 square feet, which ensures layout will go quickly. You can order custom lengths too, depending on your needs.

FlexTurf Motivate Turf Roll.
This roll is one of our thickest styles of strength and conditioning turf. It's also a little smaller than some of our other rolls, measuring 6x35 feet, so it may be possible for the staff members at a gym to handle this roll on their own, rather than requiring professional installation.
This is a durable product, as it consists of a 15 mm thick turf layer and a 5 mm thick vulcanized rubber base layer, using recycled rubber. The rubber layer delivers excellent impact absorption, making it ideal for an extreme workout program. For tough football workouts at a college or high school, this turf will maintain its integrity.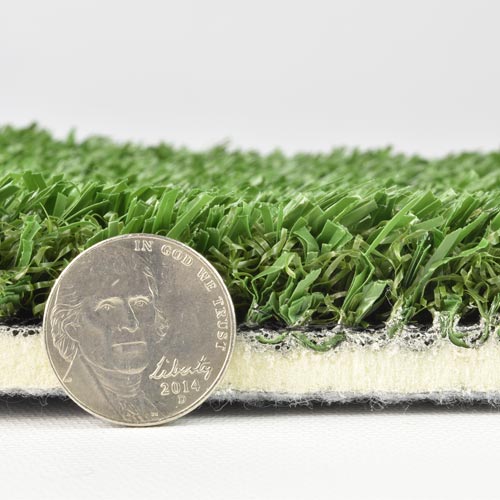 V Max Artificial Grass Turf Roll.
For a coach who wants to closely simulate the feel of actual grass, the 3/4-inch pile height of the nylon and polyethylene turf in the V Max product is a great choice. With the thick and tall blades, the faux turf will provide a realistic bounce and roll for baseball, field hockey, or soccer.
This model of strength and conditioning turf includes a 5 mm thick foam backing, so it has just enough padding to help athletes protect their ankle, knee, and hip joints. By using foam instead of rubber in the backing material, this is a nice choice for outdoor use, as the foam won't hold in heat from the sun like rubber can.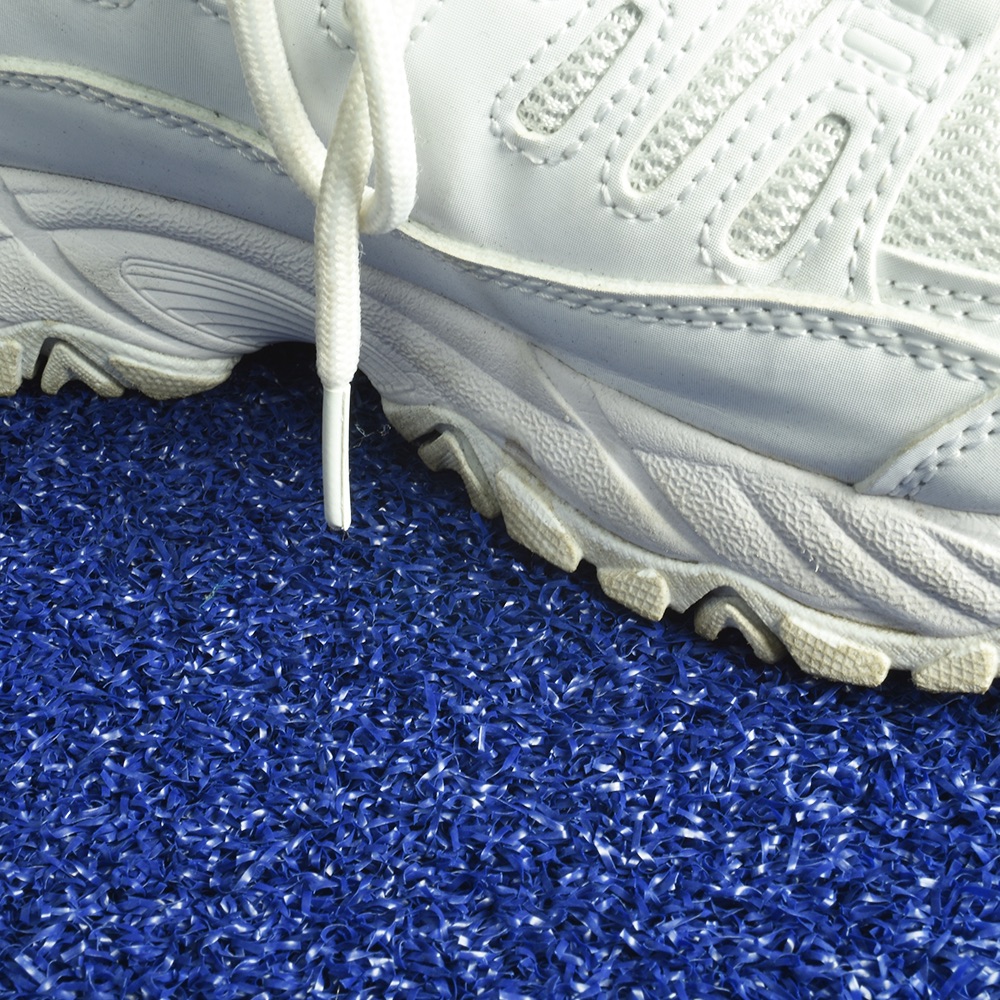 Greatmats Gym Turf Value 5mm Foam.
One of our most popular indoor options for strength and conditioning turf is the Greatmats Gym Turf Value Roll.
It's designed to create a soft and safe environment for anyone performing physical therapy workouts, such as a football player recovering from a hamstring pull or a basketball player coming back from a knee ligament injury. This turf is accessible to wheelchairs, canes, and walkers as well.
With a 5 mm padding on the underside, it also works nicely for general workout needs. The pile consists of polyethylene with a thickness of about 0.75 inches, which is enough to provide an impressive level of softness.
Gym Turf Interlocking Tiles
For those who don't have the machinery needed to handle large and heavy rolls, we offer interlocking tiles of faux grass, which simplifies installation.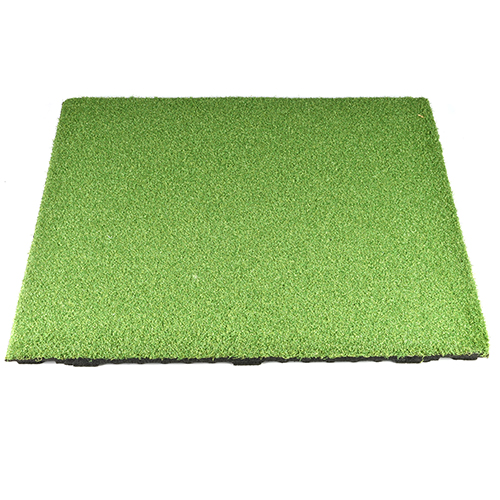 RageTurf UltraTile.
These interlocking turf squares have 1 inch of thickness, including a rubber base layer, so they have plenty of padding for tough workout sessions.
Installation is a simple process, as each tile has quad block connections that interlock with other tiles. You will not need messy adhesive for installing these tiles.
Each square measures 2 by 2 feet, so installation goes fast. The large 2x2 tiles weigh 14.44 pounds each, which is manageable for one person.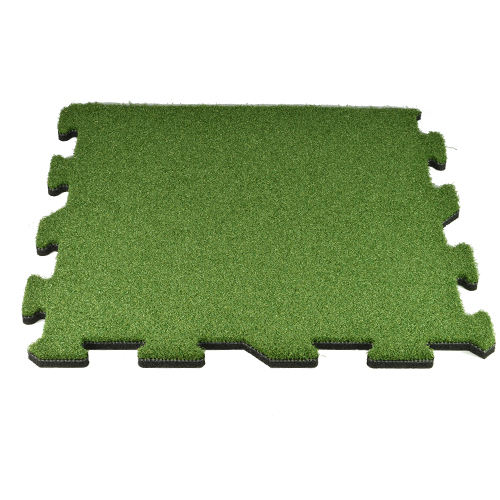 RageTurf Rally Interlocking Tile.
For extra cushioning in an interlocking tile design, this product contains a 12 mm thick rubber base and a 12 mm pile height consisting of polyethylene.
Each tile measures about 2 by 4 feet and weighs around than 16 pounds, so one person can handle the installation process. The puzzle style edges fit together tightly, and you will not need glue.
Count on the strength and conditioning turf options you have with Greatmats to deliver durability, cushioning, and a high quality look for year-around use.