What's The Best Playroom Carpet
By Paige Cerulli Created: September, 2022 - Modified: May, 2023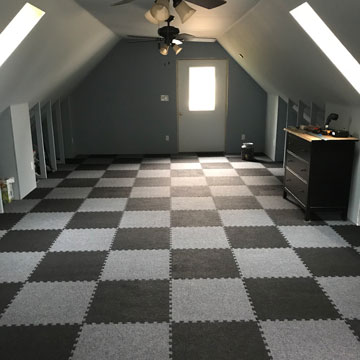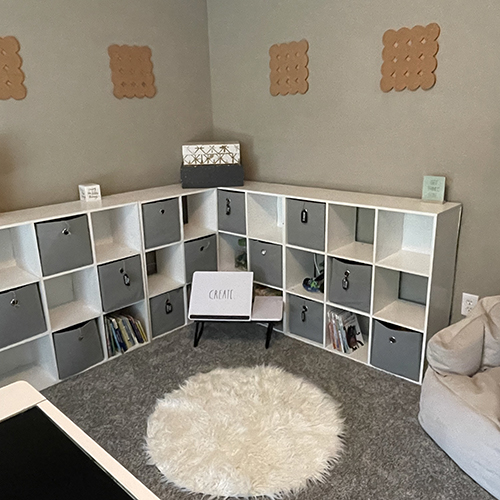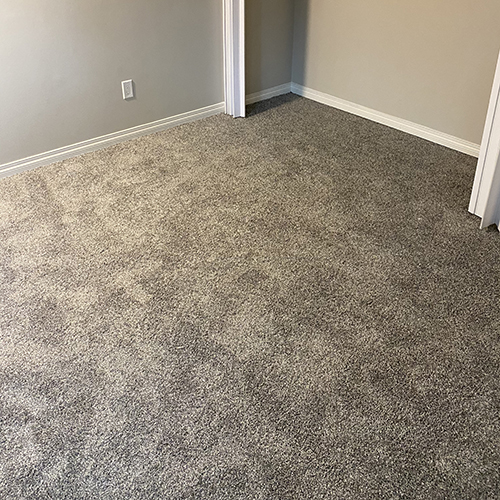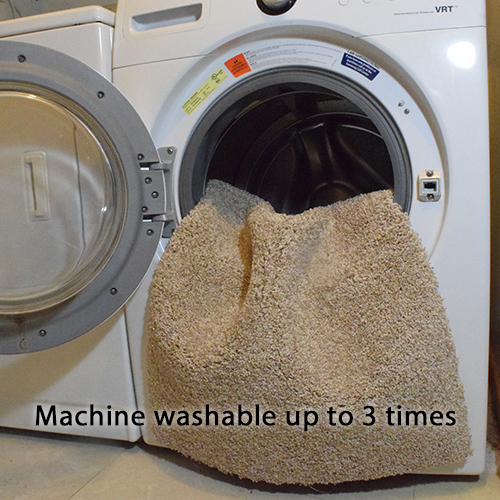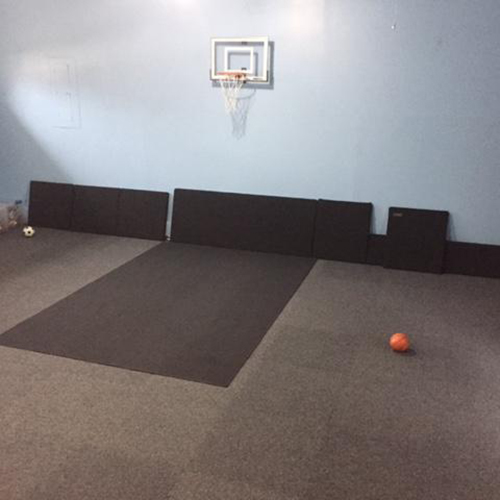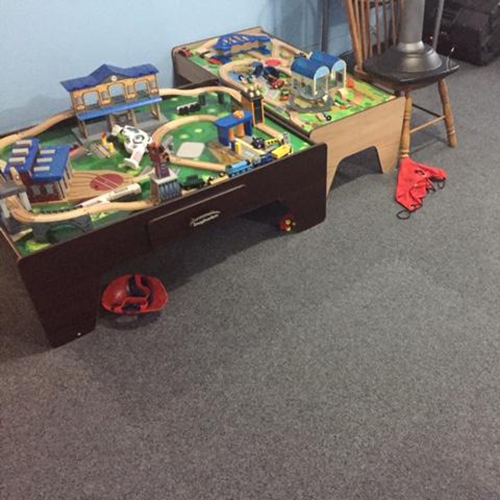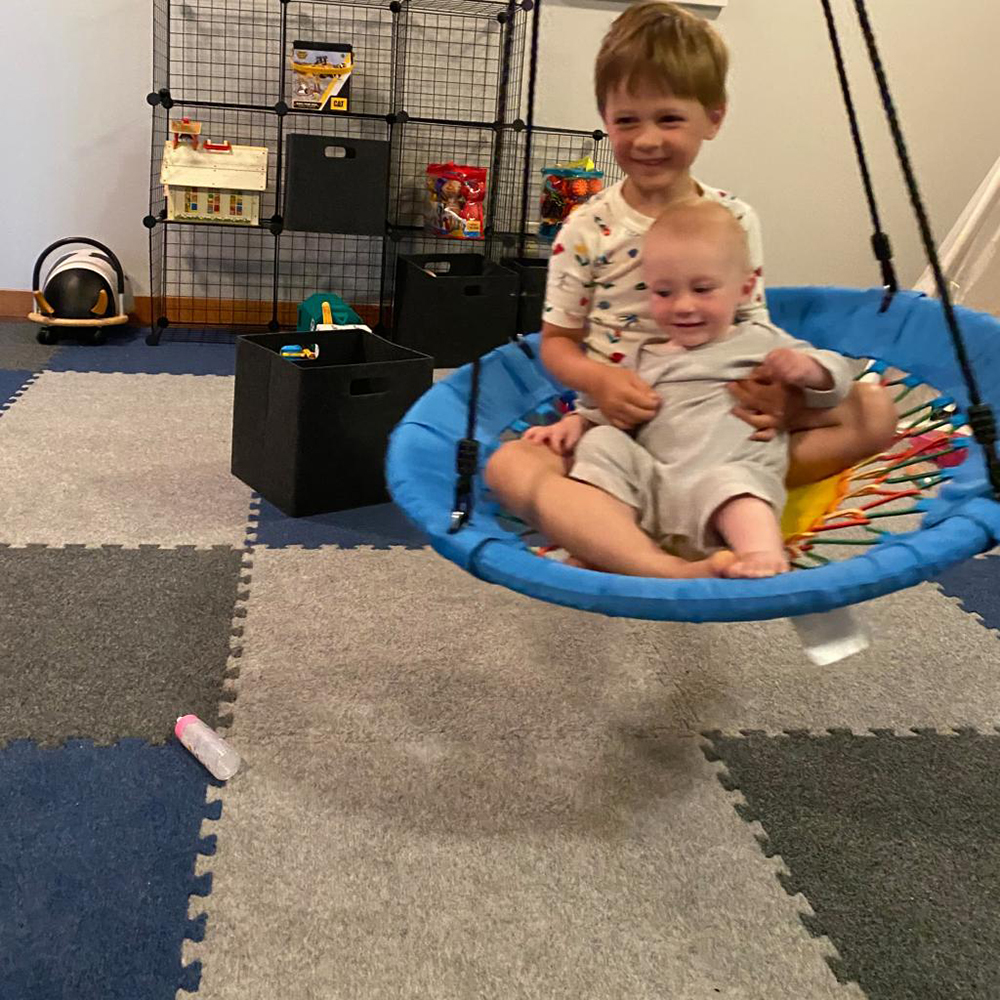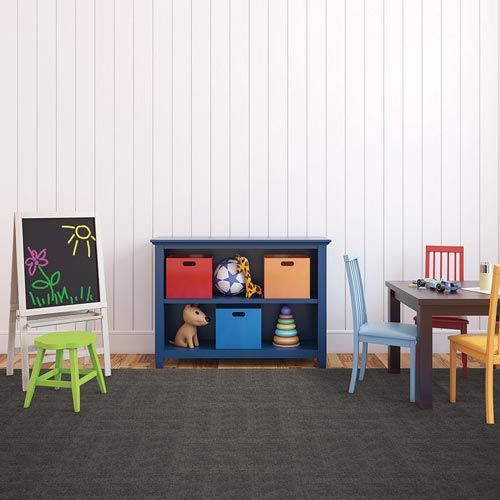 If you're designing a playroom in your home or school, it's important to choose a quality playroom carpet. Choosing the best carpet can make the space safer, more comfortable, and more enjoyable for children.
Qualities to Look for in Playroom Carpet
As you explore the different playroom carpet options available, looking for the following qualities can help you to narrow down your choices.
Cushion
Carpet adds valuable cushion to the floor, and that cushion can help to keep kids comfortable when they are sitting or crawling on the floor. Carpet can also help to absorb shock, so if kids trip and fall, they are less likely to sustain serious injuries.
Waterproof
If you will be installing carpet in an area that could get wet, like a basement, then it's important to choose a product that is waterproof. Waterproof products won't absorb water and can be easily dried out.
If you choose a product that isn't waterproof and it gets wet, you may have to discard the flooring, especially if it's used in a basement setting. Wet carpet can easily mold, and that can create an environment that is hazardous for kids' health.
Stain Resistance
Spills happen, especially if kids will be eating and drinking in their playroom. Choosing a playroom carpet that is stain-resistant can help to prevent it from being damaged.
That stain resistance may extend the carpet's lifespan, too, since you don't have to replace it after a few spills occur.
Durability
Chances are that your playroom will see years of use, so it's important to choose a durable product that can withstand that use. Be sure to pay attention to a product's manufacturer's warranty, since this can give you an idea of its durability.
Installation Type
Carpet is available in both tiles and mats, as well as in rolls. Each option can be installed differently, so be sure to consider the type of installation that is best for your needs.
Interlocking carpet squares can often be dry laid, meaning you can easily remove them if the area floods. You can also replace a single damaged or stained tile without worrying about the time and cost of replacing the entire carpet.
Large mats can also be dry laid on top of an existing floor. These mats are ideal if you are looking to temporarily add extra cushion to the room, or if you want to be able to transform a room into a playroom for just a few hours at a time before removing the carpet again.
Playroom Carpet Options
Looking for ideas for your playroom flooring? At Greatmats, we have several playroom carpet products that are ideal solutions for many projects.
Royal Interlocking Carpet Tile
The Royal Interlocking Carpet Tile's 2x2 foot size is ideal for flooring larger playrooms. This large tile features a soft carpet that is bonded to a foam base, maximizing the cushion that the tile provides.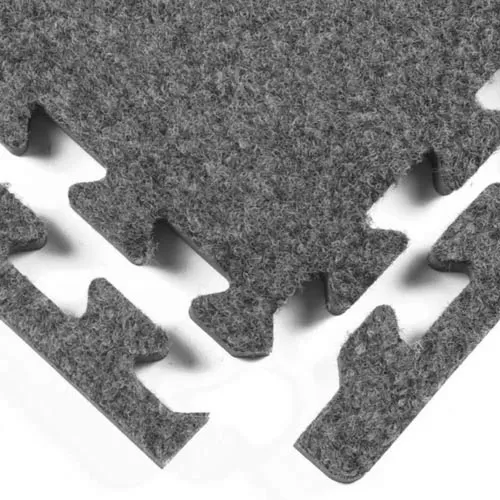 The tiles are lightweight and easy to transport, and they can be installed directly on a wood, concrete, or tile subfloor. The tiles interlock together securely and there's no need to use adhesive.
Since the tiles are available in multiple colors, you can buy two or more colors to create an eye-catching pattern. The carpet is waterproof, and the foam backing is resistant to water, making these tiles suitable for use in basements and other spaces where moisture might be an issue.
Home Cheer Mat
The Home Cheer Mat is a lightweight and portable mat that you can easily lay over your existing flooring to convert a space into a playroom. The mat is made of high-performance foam, so it can help to absorb the shock from falls to keep kids safe.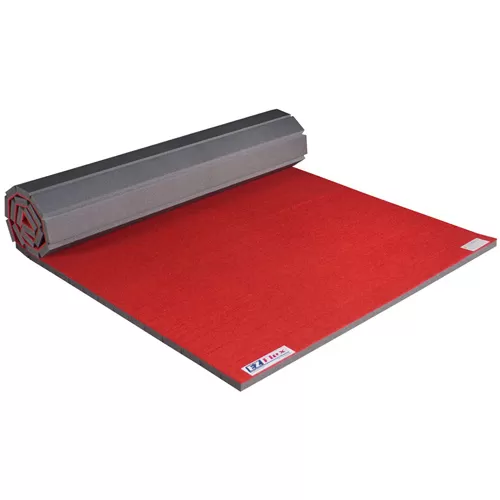 The needle punch carpet top is durable and will hold up to plenty of use. The mat is backed by a one-year manufacturer's warranty and can be vacuumed for easy cleaning as needed.
Since the mat is available in many eye-catching colors, including red, blue, and teal, you can choose the colors that will best complement the room. You can even join multiple mats together to create a larger surface.
Comfort Carpet Center Tile
The Comfort Carpet Center Tile is a lightweight, portable, and waterproof tile. It features anti-fatigue properties that can make for a more comfortable and inviting playspace.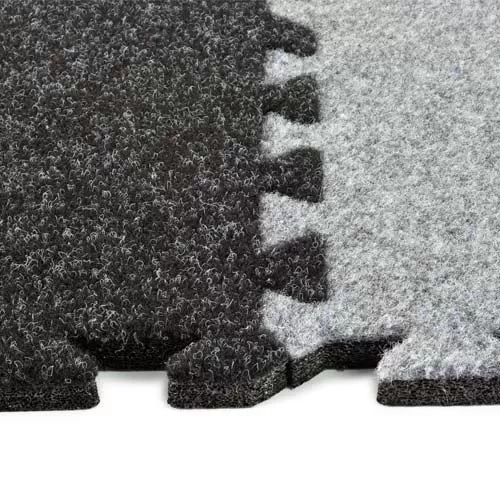 The tiles are available in multiple colors, so you can create a single color floor or order tiles in multiple colors to create fun patterns. Measuring 24x24 inches, the tiles are suitable for both a small and a larger playroom.
You can place these interlocking tiles directly on your subfloor, and they are easily cut with a utility knife. You can also purchase the tiles in different kit sizes, or custom order the specific number of tiles that you need for your playroom.
LCT Plush Luxury Carpet Tile
The LCT Plush Luxury Carpet Tiles are an ideal choice for kids' playroom flooring. These are some of the softest carpet tiles on the market.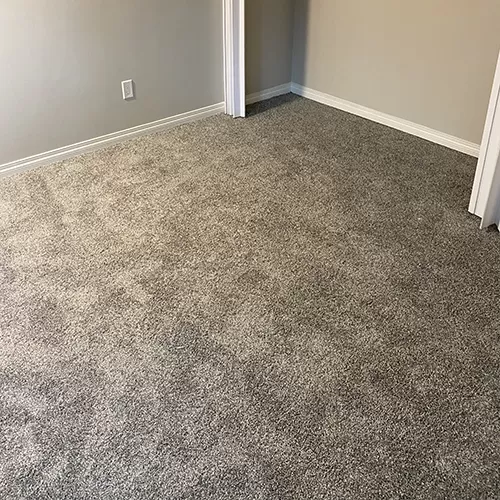 These carpet tiles are stain resistant. Plus, they are machine washable when they get really dirty. These carpet tiles can be installed using a special backing that makes them removable.
These luxury carpet tiles are available in a few neutral colors for a beautiful-looking floor for years to come.