The Best Grooming Dog Mats: Anti-Fatigue Foam, Plastic, Pebble & Tile
By Lisa Hobbie Created: December, 2020 - Modified: May, 2023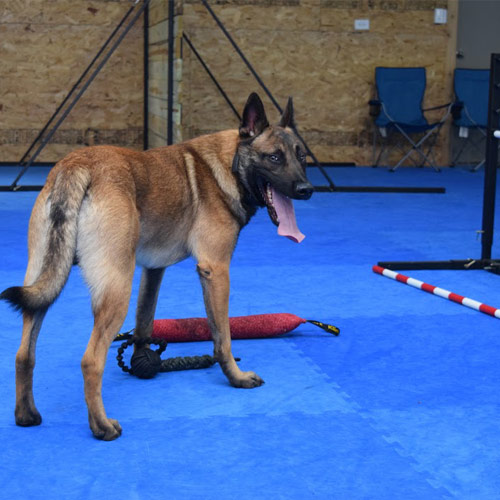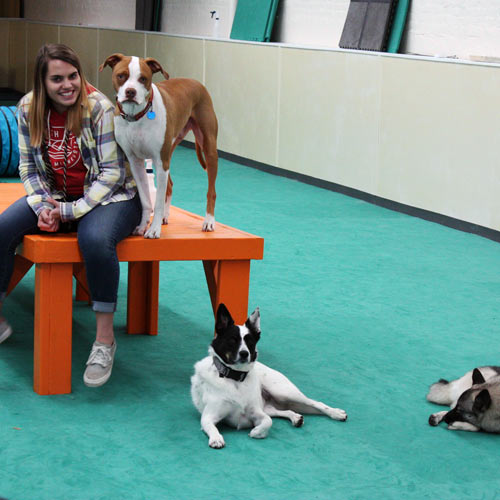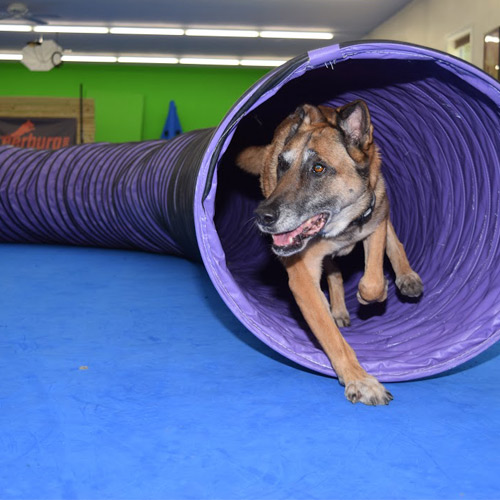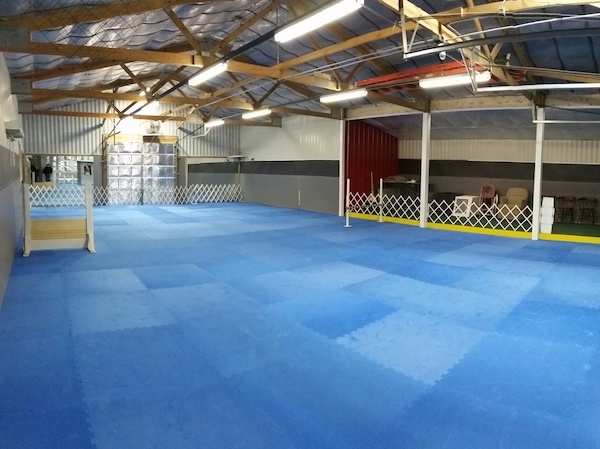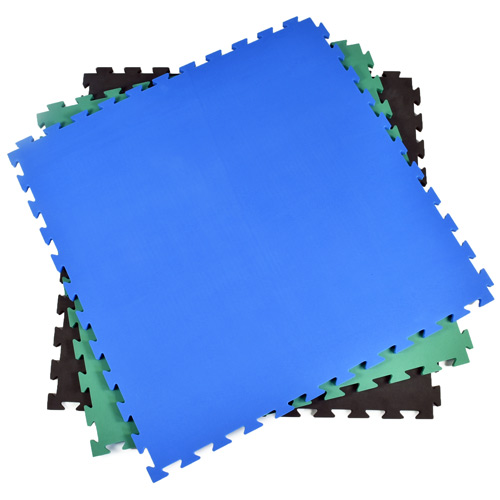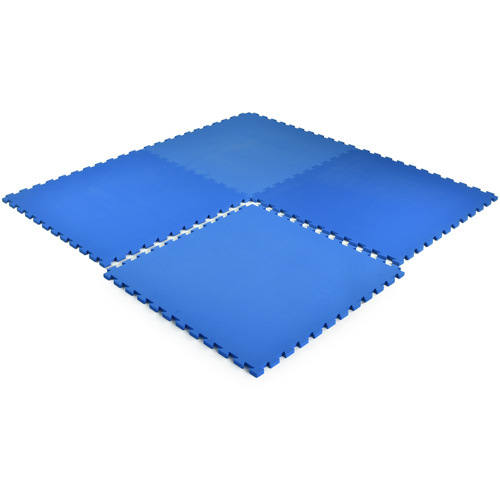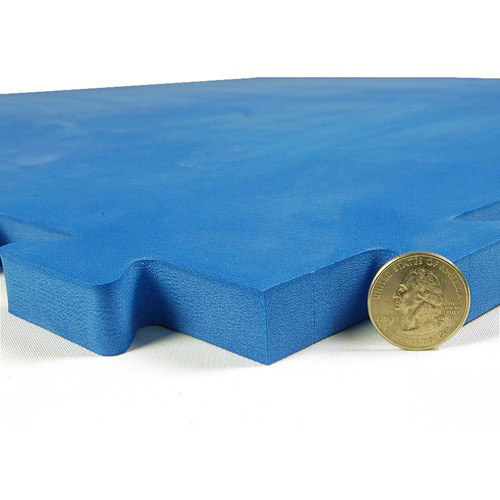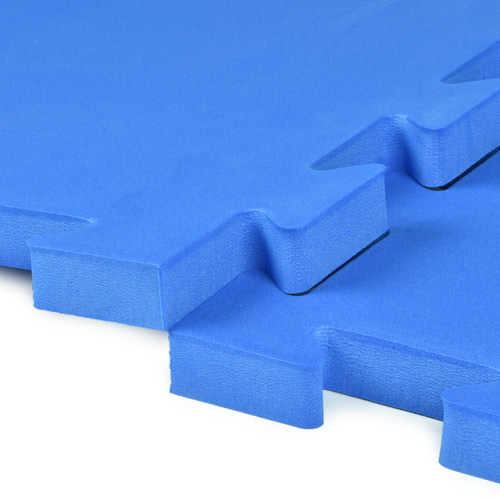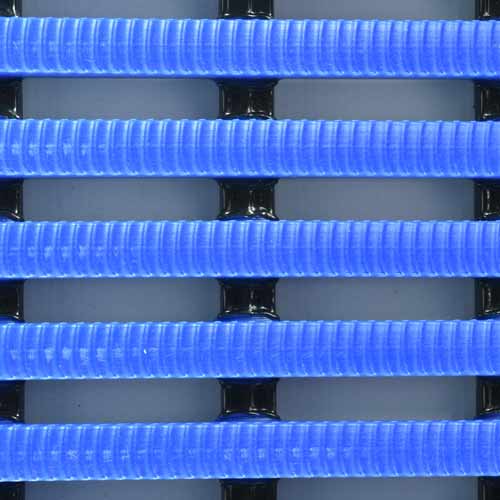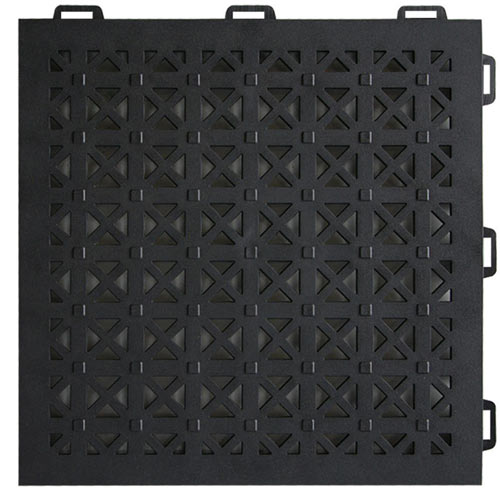 Dog groomers may employ the use of a grooming mat for a number of reasons. Not only does a grooming mat provide a solid footing on which the groomer and dog can stand, but it also provides anti-fatigue benefits on an anti-slip surface. It also could provide protection to the subfloor from damage caused by a dropped trimmer or clippers, as well as from the dog's nails. In dog wash areas, anti-slip mats help to provide traction for both the groomer and dog.
Greatmats offers the best grooming mat selection around, with four mats being among the most popular ones used by dog groomers.
Interlocking Dog Agility Mats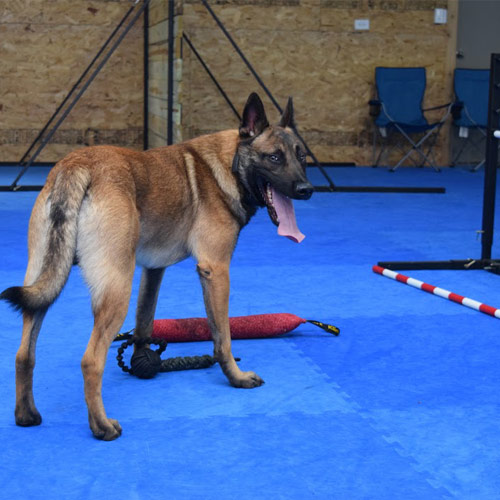 Dog agility mats often double as grooming mats. These EVA foam mats provide a cushioned floor for groomers to be able to stand for long periods of time. They offer fatigue relief and a nonslip grip top. These mats are waterproof, and they will not absorb moisture. That, coupled with the nonslip grip top, allows dogs to easily stand and maintain balance even when the mats are wet.
They are light, portable, and easy to install without the use of adhesive. They are double-sided and reversible, lead-free, and latex-free. They are also extremely easy to clean with a walk-behind commercial cleaner that uses soft brushes. Or, they can simply be spot cleaned with a damp mop, hot water, and basic household soap. They can be vacuumed as well.
You can even install them atop a grooming table for the comfort and safety of the dog. These mats are best for a whole flooring system for dog grooming facilities, vet clinics, dog daycare centers, and dog training facilities.
StayLock Tile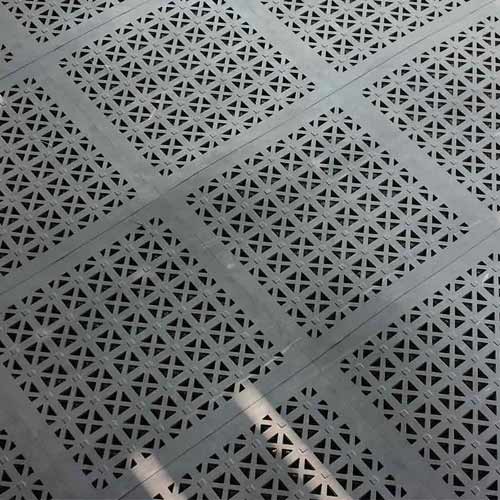 Those shopping for a grooming mat may want to consider the StayLock Tile Perforated product. This fast-draining waterproof tile can easily be installed over any surface without adhesive. These tiles create a floor that floats over a subfloor. Each 12 x 12-inch tile has a soft raised base. The floating floor is non-slip and has a 20-inch fall rating, so it's a great option to go under a grooming table.
It is made in the USA of durable plastic material and is waterproof, oil-resistant, acid-resistant, and is designed to allow for excellent drainage, making it perfect for a grooming space. The tiles stay together and will not separate unintentionally. This product is super easy to clean with vinegar or baking soda and hot water.
If installed in a grooming tub to prevent slipping, they can easily be hosed down. When installed on the floor, the groomer will enjoy the benefits of fatigue relieving surface to stand on. The non-absorbent and fast-draining design has also made this a popular flooring solution for dog kennels.
Heronrib Matting
Heronrib Matting
creates a safer option in wash areas. These mats are flexible and will contour to uneven surfaces. They feature antimicrobial and antifungal additives for enhanced hygiene. They also provide excellent drainage with open grid design. You can even cut these to fit inside the sink to provide traction for the dog.
Greatmats - For the Best Grooming Mat options!
Greatmats has a wide variety of products - like gym mats and plastic tiles - that enhance the look and performance value of a dog grooming space. With many different viable products to choose from, there is likely an ideal product or selection of products that will work perfectly for your grooming space. Cost, durability, ease of installation, environmental friendliness, sustainability, and other factors must be taken into consideration when choosing the products that meet your needs, and regardless of the product you select from Greatmats, it will not underperform in any of these areas.
Aside from the products highlighted, Greatmats has a huge selection of other mats and tiles that will enhance any grooming space. Greatmats has the best service and quality, and customer service reps are ready and waiting to go to work to find the best grooming mat for you. With years of experience and countless happy customers, you can feel confident knowing that you are getting products that are top-notch when you purchase from Greatmats.