What Is A Drainage Mat Made From?
By Lisa Hobbie Created: August, 2021 - Modified: August, 2021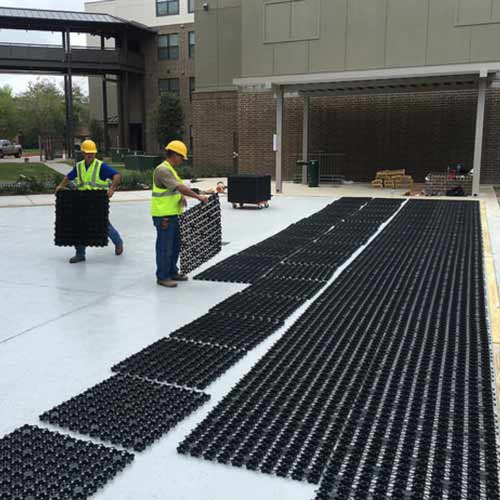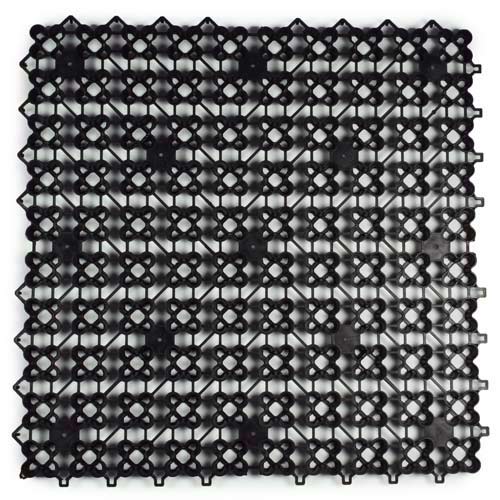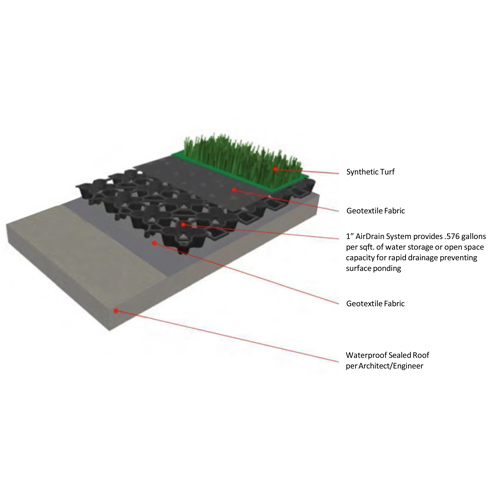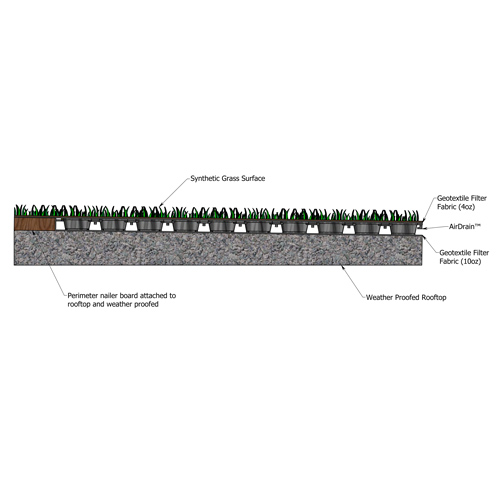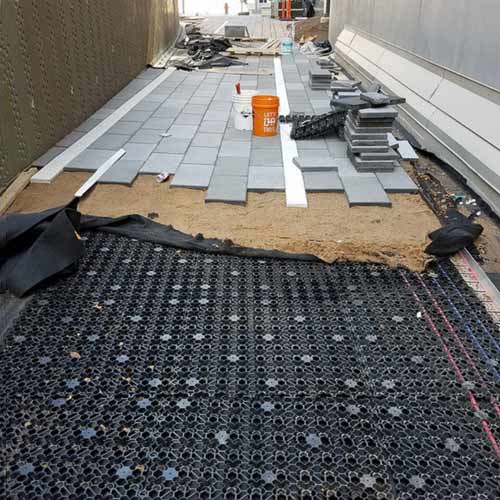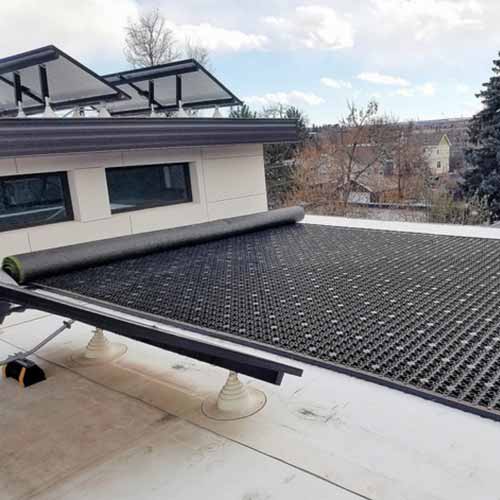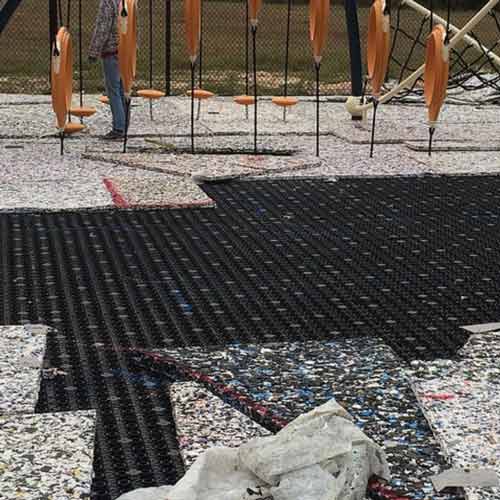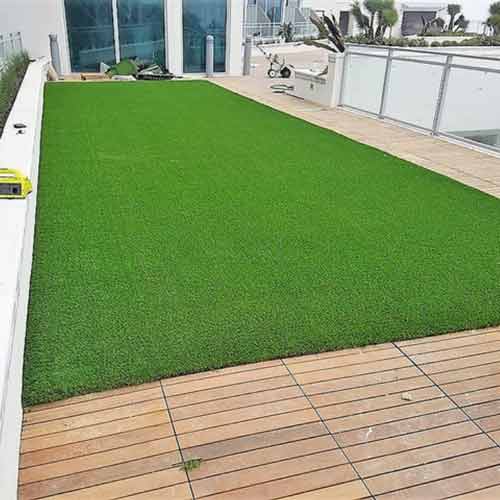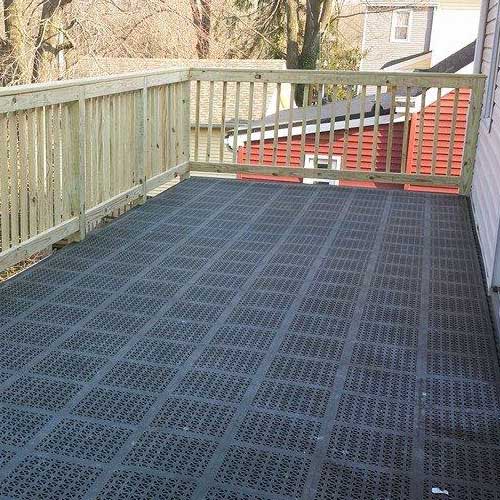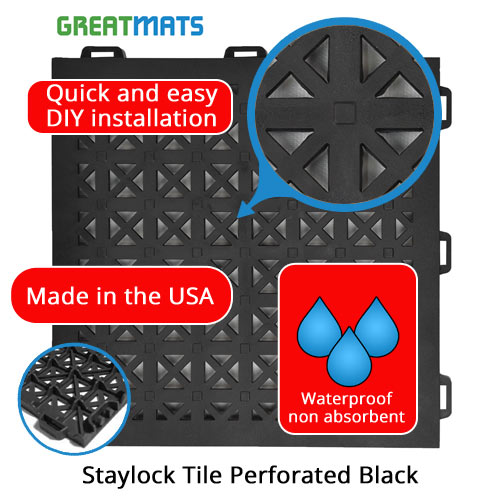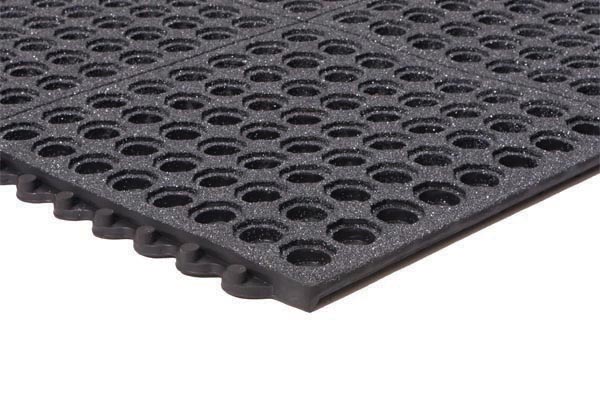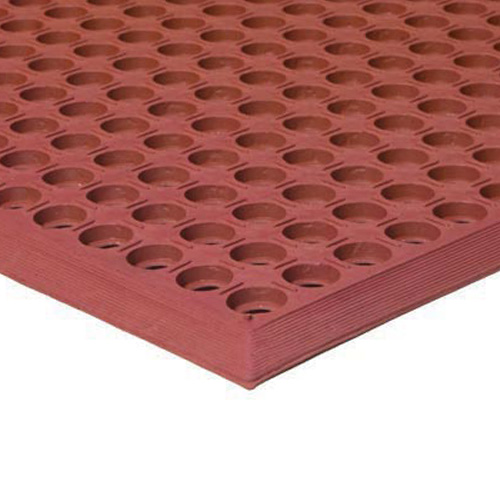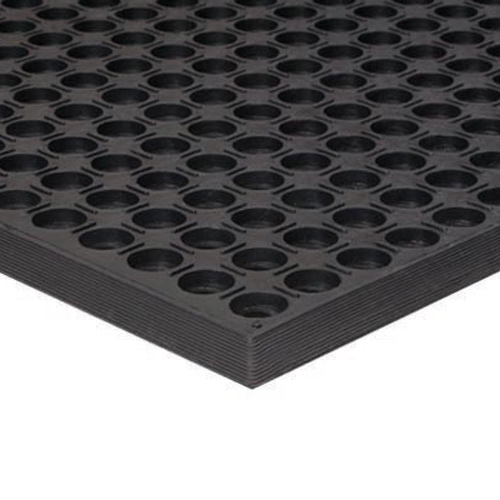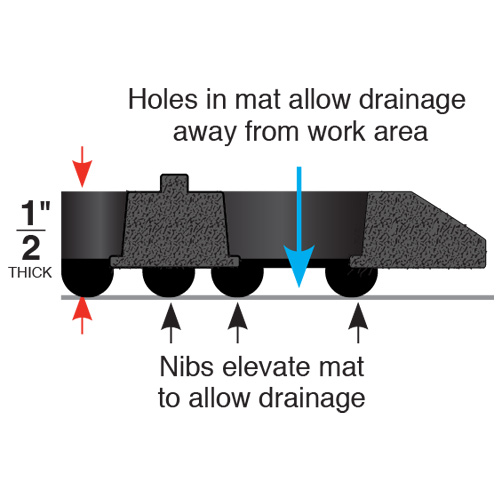 There are many different types and varieties of
drainage mat products
, with some made from rubber, and others made from heavy duty pvc or polypropylene.
Rubber is durable, tough, versatile, and able to endure a lot of use and abuse. It's easy to clean and maintain, is eco-friendly, and is affordable.
Polypropylene plastic is a great substance for floor mats because it is very functional, resilient, and has aesthetic appeal.
PVC has a keen ability to prevent dirt buildup and helps keep areas sterile. Its waterproof properties make it a widely-used material for outdoor patio tiles and drainage tiles.
Drainage tiles and mats come in different forms - from anti-fatigue mat options to decking tiles with drainage holes, to so many more. Of the numerous different selections in stock at Greatmats, the following 5 are among the best sellers:
Any one of these drainage mat products would look great and perform well in their suitable settings. Regardless of the type of drainage rubber or other drainage system you need, chances are that one or a combination of these would work well!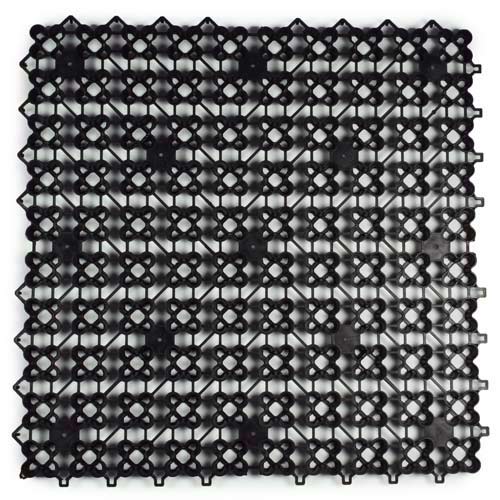 Roof Open Drainage Tile is a polypropylene plastic system that is perfect if you have artificial turf on your rooftop. Not only will this drainage tile deliver effective drainage with only a .25 percent slope, it also offers proven shock absorption properties that reduce shock attenuation.
This product also allows for simple water harvesting reclamation and reuse, and even if the rooftop turf needs to be replaced, the drainage mat system can be reused.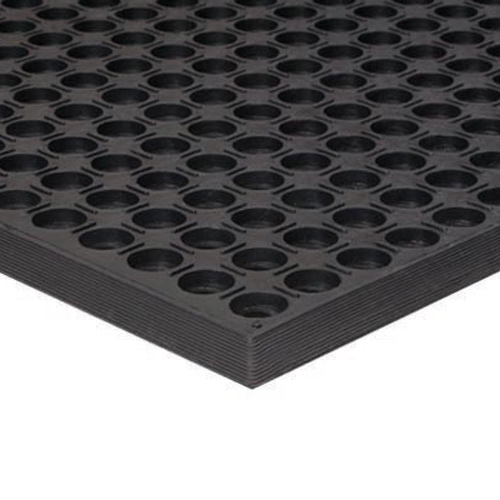 WorkStep Black Mat 3x10 Feet is a rubber drainage mat that is ½ inch thick with molded beveled edges for increased safety.
This rubber anti-fatigue mat offers wear resistance and anti-slip traction in a solution that is water repellant, low maintenance, and simple to clean. It comes in grease-resistant options, and it can be used for custom configurations. For enhanced traction, it also comes with an optional gritted surface.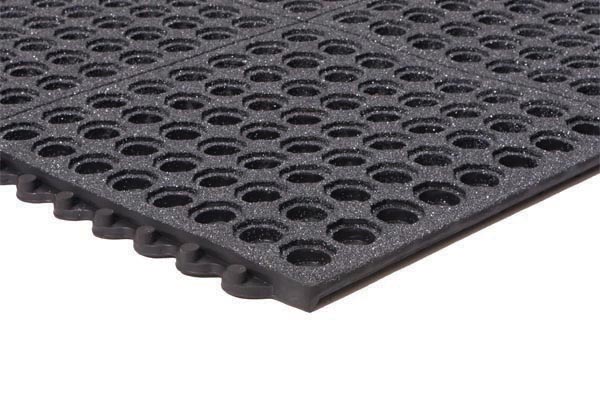 Performa GritTuff Black 3x3 Feet is a modular rubber drainage mat with one sided, built-in connectors. It has nib backing to elevate the mat above the subsurface for improved drainage.
This rubber floor mat comes in performa black, but it's also available with a gritted surface for added traction. It offers wear resistance and anti-slip traction in wet areas, and it's oil resistant, anti-fatigue, and water repellent. It's suitable for kitchens, automotive and machine shops, assembly lines, checkout counters, and other work areas.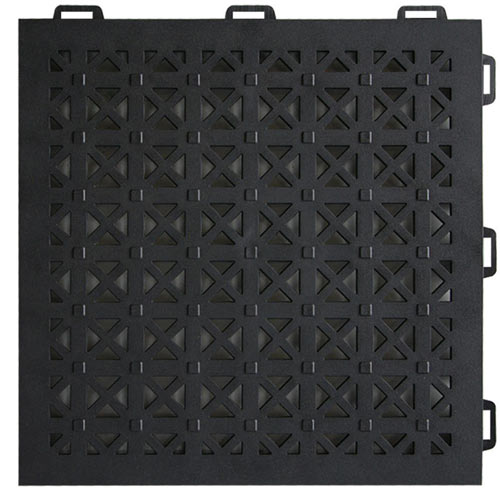 StayLock Tile Perforated Black is a waterproof, UV stable PVC floating flooring product that is designed to promote superior drainage and water flow. It can even be installed over a rooftop waterproofing membrane. It provides comfort, traction, and anti-fatigue benefits, so it's perfect to use on an outdoor patio, pool surround or flat rooftop.
The ASTM fall height rating of 20 inches helps to prevent fall-related injuries, and its non-slip surface texture is effective even with bare feet - in wet or dry areas. The tile is oil resistant, acid resistant, and strong enough to handle heavy foot traffic and the weight of porch furniture; it's durability at its finest.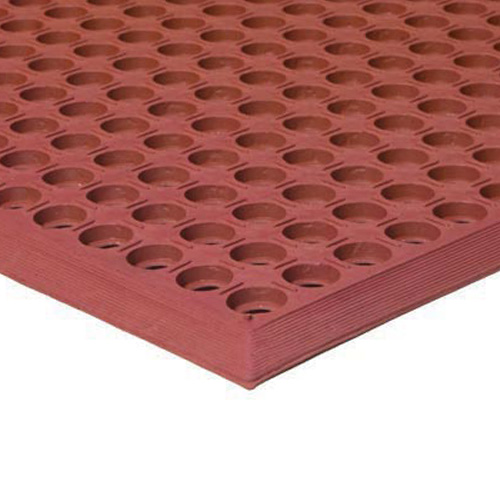 WorkStep Red Mat 3x10 Feet is a rubber mat that offers an anti-fatigue design which delivers comfort and safety with its molded beveled edges. This matting has water repellent qualities and chemical and grease resistance, as well as anti slip traction and wear resistance.
It is frequently used in industrial settings, as a kitchen mat, service counters, restaurants, bakeries, machine shops, and shipping and packing centers. It's ½ inch thick, easy to clean, and customizable.
Greatmats - For the Best Drainage Tile & Mat Systems
The drainage mats featured here are among the best available anywhere. They are made to look and perform well in numerous settings where assistance with water drainage is needed. Whether you are looking for a interlocking rubber product plastic for an outdoor porch, patio, or landscaped area, a garage, industrial setting, commercial kitchen, or other, the solutions highlighted would look and perform well for your space.
To help you decide which of these or related products is best for you, just reach out to the helpful customer service team at Greatmats, and together, you can determine the ideal option that is perfect for your application. They will answer questions, review data sheet info with you, help you understand the product description, send samples, and assist with ordering. Regardless of the drainage product you select, you can't go wrong with any of the featured products.