What Are The Dimensions Of A Turf Kickball Field?
By Paige Cerulli Created: December, 2021 - Modified: February, 2023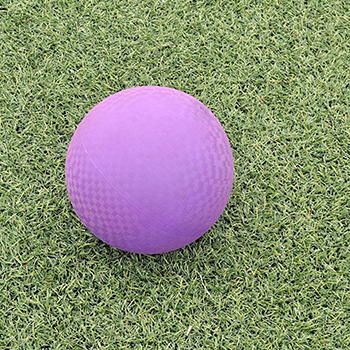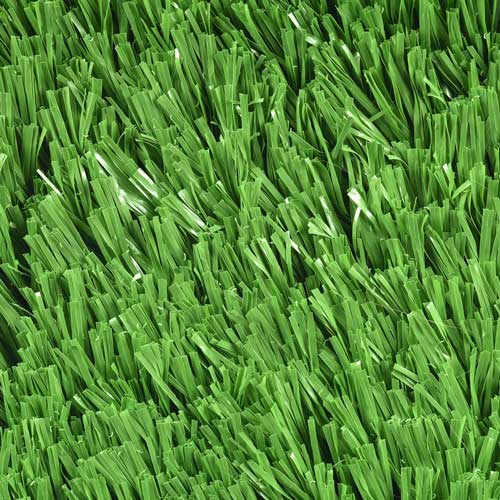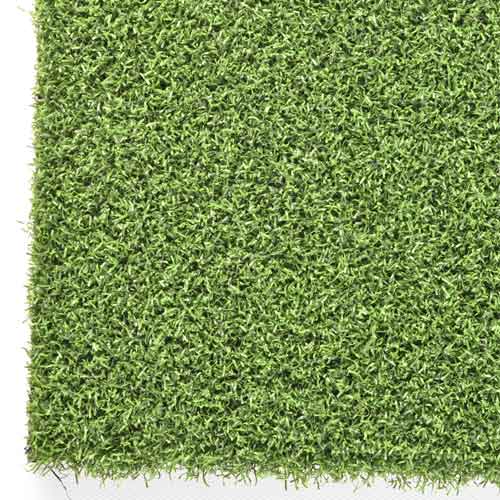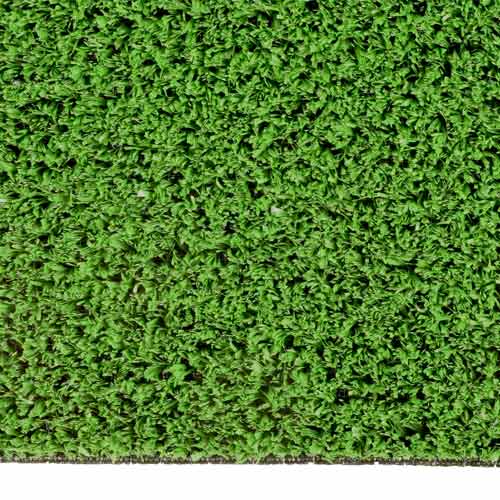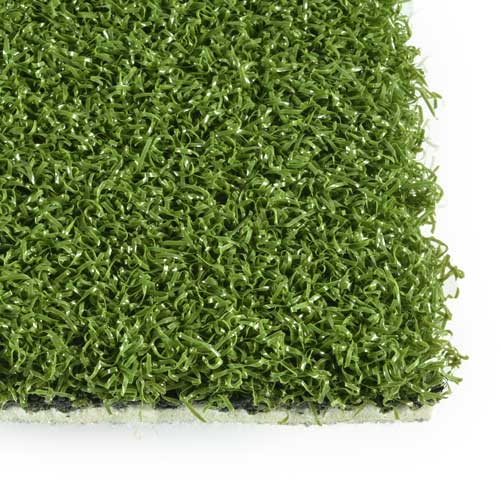 Adding a kickball field to your school, home, or recreational facility can make for hours of fun for both kids and adults. But before you start planning your kickball field, it's important to think about the dimensions of the area you need so you can ensure the right layout.
Turf Kickball Field Dimensions
When planning your kickball field, it's important to make sure you have enough space. If you anticipate using the field for league competitions, then you'll want to make sure that the field meets regulation dimensions.
To design a regulation size field, plan out the space with the following measurements:
The distance between bases will need to measure 60 feet.
Home base to second base measures 84 feet and 10.25 inches.
The pitching strip is positioned 42 feet and 5 ⅛ inches from home plate.
The sidelines begin 10 feet behind home plate.
If you're creating a space for a kickball league, then getting the position and location of these key elements is important.
While the above dimensions are regulation-approved, if you won't be using the space for official games, you can alter those dimensions and work with the space that's available to you. Smaller fields might be ideal for younger kids who are just using the space for recreational use.
Keep in mind that you can play kickball on existing fields, like a baseball or softball field. If you're pressed for space, designing one field that serves all of your needs can be ideal, especially if the space is for an elementary school where the players will be younger.
As you plan your kickball field, think about how you'll use it both now and in the future. While a regulation size field does require a lot of space, if you ever think you might want to use the field for games and competitions, it's worth investing a little more initially and creating a regulation size field that you can use in the future.
Choosing Your Kickball Field Surface
Whether you're planning to make an indoor or outdoor kickball field, you'll need to choose the right turf to use. Artificial grass has many benefits, including being much easier to maintain than real turf and being something that you can use regardless of the weather.
Before you order your turf, decide on the exact dimensions of your field and how much material you'll need. Then, you can determine which product is best for your budget and you can more accurately order that product.
Greatmats stocks the following three products, which are all great kickball field turf choices.
Greatmats Baseball Turf Pro Plus 3mm Foam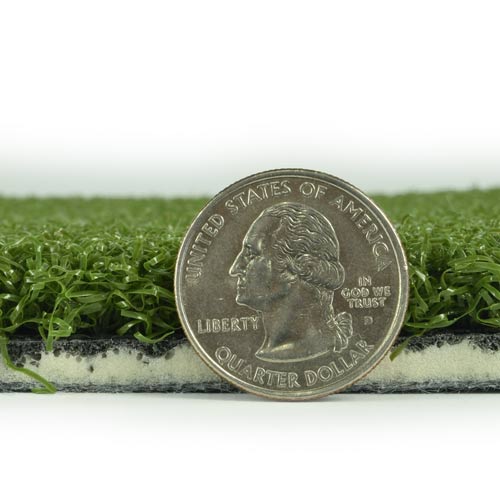 The Greatmats Baseball Turf Pro Plus 3mm Foam offers both durability and style, but is also budget-friendly. It's also completely recyclable, making it an eco-friendly option.
Approved for indoor use, this turf offers consistent performance over time. It features a durable nylon backing and is virtually maintenance-free; you can flush it with water as needed.
Home Plate Mat 6x12 ft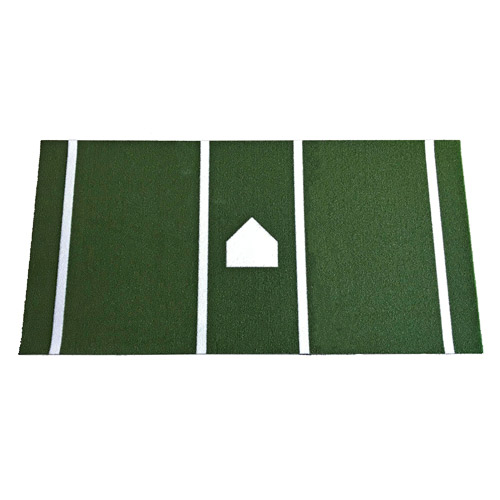 The Home Plate Mat 6x12 ft is made of a heavy-duty turf that's extremely dense, so it can withstand the repeated impacts when athletes slip or slide into home. It helps to protect your field's turf, so this high-traffic area doesn't wear out or become damaged.
The plate is intended for both temporary and permanent installations. The white batter box lines and plate are inserted right into the turf, so there's no additional painting or designing needed.
This plate features a foam secondary backing that makes for valuable shock absorption and cushion, helping to reduce impacts when athletes reach home plate. It's available in both green and clay colored turf to match your field.
Bermuda Artificial Grass Turf Roll 12 Ft wide per SF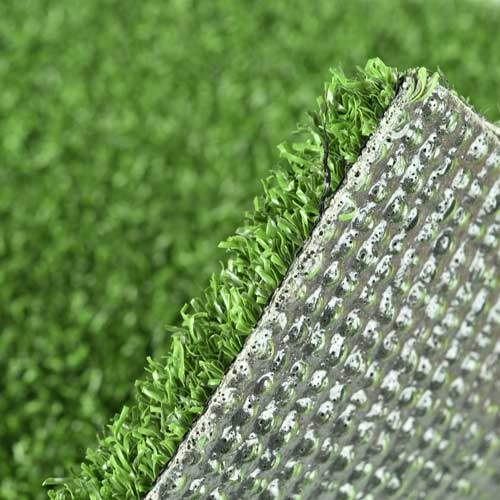 The Bermuda Artificial Grass Turf Roll is a highly versatile artificial grass product. You don't need to use any infill, so the roll allows for easy maintenance.
The turf features polypropylene plastic that's highly durable, and the surface is safe for both kids and pets. It's backed by an eight-year limited manufacturer warranty.
This is also a product that's very easy to clean. You can vacuum it as needed and it can be installed with a glue down method for extra durability.