One Of The Best Peel and Stick Wood Flooring Options
By Paige Cerulli Created: January, 2021 - Modified: April, 2023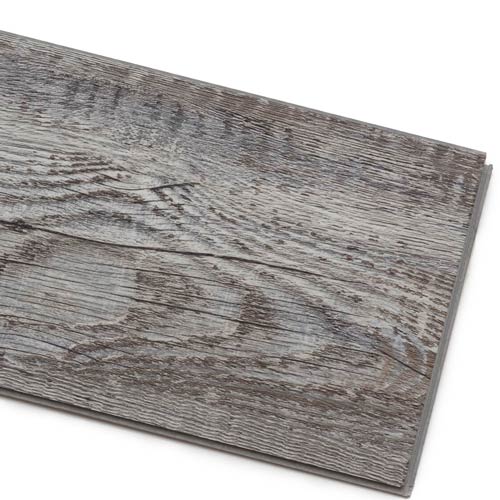 Peel and stick wood flooring allows you to achieve the look of real hardwood, but in a much more convenient form. This stick on flooring is more affordable than traditional hardwood, and it offers a DIY-installation. As a result, it's faster to install, is an excellent choice for a residential setting, and doesn't require the refinishing or maintenance that hardwood needs.
Why Peel and Stick Wood Flooring Is So Popular
Peel and stick wood flooring is often used in homes, and you can install it in just about any room. It's a great choice for a dining room, bedroom, den, office, or other space. Available in many wood grain options, this flooring tends to pair well with most decor.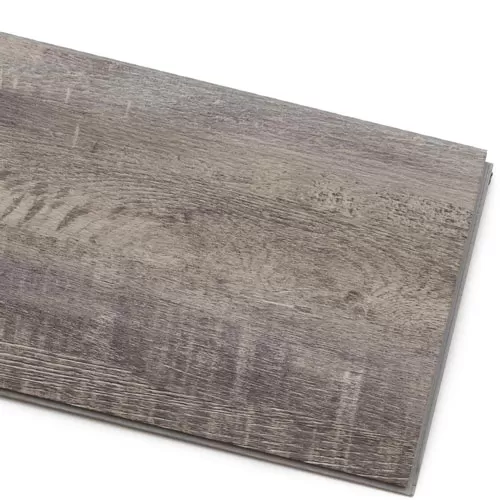 Since you can install peel and stick flooring over wood, concrete, or another hard, flat surface, it's a versatile choice for your home. It's also durable, so it can withstand plenty of foot traffic.
One of the greatest advantages of peel and stick wood flooring is the fact that you can perform the installation yourself. There's no need to hire an installer, wait for them to fit you into their schedule, and then move furniture out of multiple rooms and wait for the installation to be completed. With peel and stick flooring, you can renovate a single room on your own schedule, or easily install it in multiple rooms before moving into your new home.
The Best Peel and Stick Wood Flooring at Greatmats
The Envee Tacky Black LVP Laminate Planks are highly realistic. They are available in 10 beautiful wood grain finishes, so they work with a variety of home decor styles.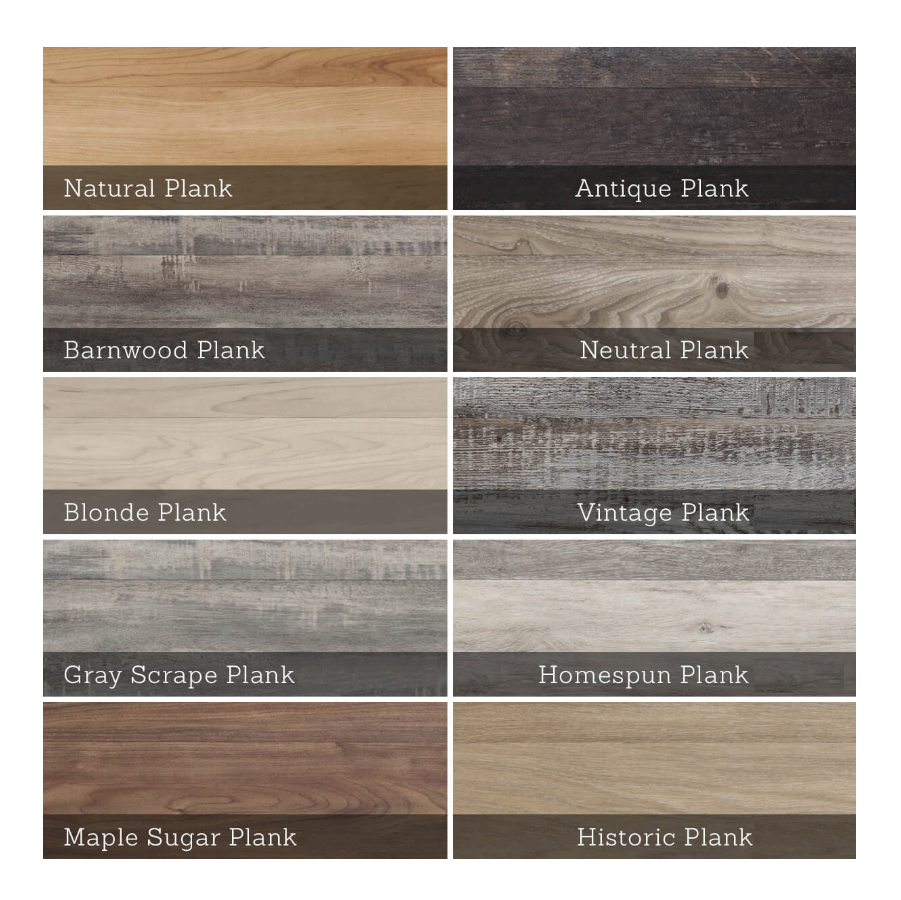 The planks feature heavy vinyl substrate for excellent durability. An image of natural wood is pressed onto the substrate, and the plank is embossed with a realistic surface. The surface is water- and dirt-tight, making it durable and suitable for a variety of applications. It's also slip-resistant, which contributes to the safety of your space.
Not only are these planks an option for residential installations, but they're durable enough for commercial applications, too. You can install them in retail, health care, hotel, government, sport, and warehouse facilities. The planks are able to withstand high amounts of foot traffic, and they are also resistant to mold and mildew. They don't require the maintenance that traditional hardwood floors need, which gives them a distinct advantage in these high-traffic environments.
Installing the flooring is easy. The adhesive edge is protected by paper. After you remove the paper, you just have to press the adhesive edge on one plank to the adhesive edge on a second plank. The glue creates an extremely tight bond, so the planks won't pull apart.
When installing the planks, there's no need to work with messy glue. Aside from trimming the planks to fit your space, there is minimal labor involved. You can trim the planks with a straight edge and sharp utility knife, so you don't have to invest in expensive installation materials.
Maintaining the planks is easy, too. Basic, regular cleaning, such as removing dust with a broom or gentle vacuum, goes a long way. For a more thorough cleaning, you can use a damp mop and a neutral pH cleaner.
This flooring is backed by a 10-year limited commercial warranty and a 25-year limited residential warranty. It's a highly durable product and is a long-lasting investment in your home or business.