What Are the Best Outrigger Pads?
By Lisa Hobbie Created: April, 2020 - Modified: September, 2023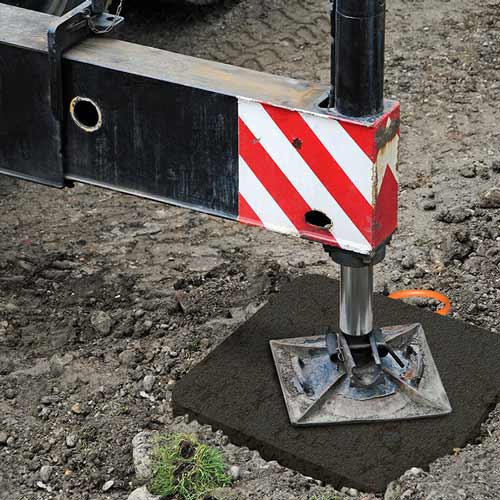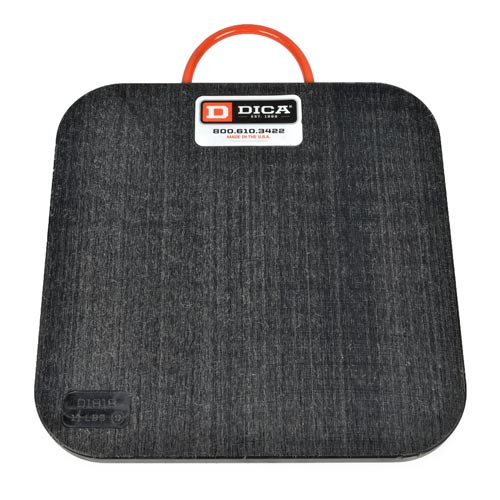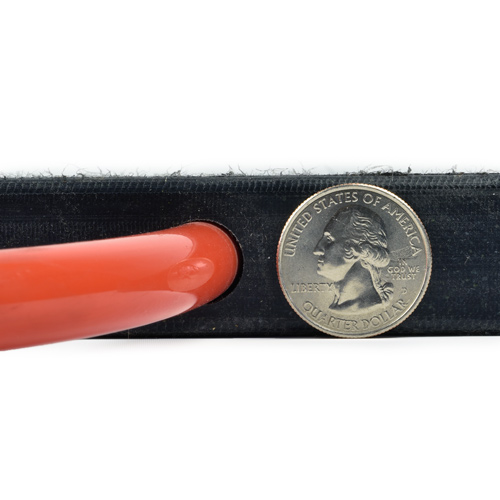 Finding the best jack or outrigger pads is an important part of planning to ensure that an outrigger load is equally distributed over a work area. These outrigger pads provide a strong foundation on which heavy outrigger-enabled equipment can operate. Everything from an RV, crane, backhoe, or other heavy load-carrying construction equipment can do damage to the surface beneath and even cause the ground to shift or become displaced. This could eventually cause the equipment to tip over and cause major damage, serious injury, or both.
Greatmats offers the best in outrigger pads, with different options to suit the needs for use with various types of equipment in a variety of settings.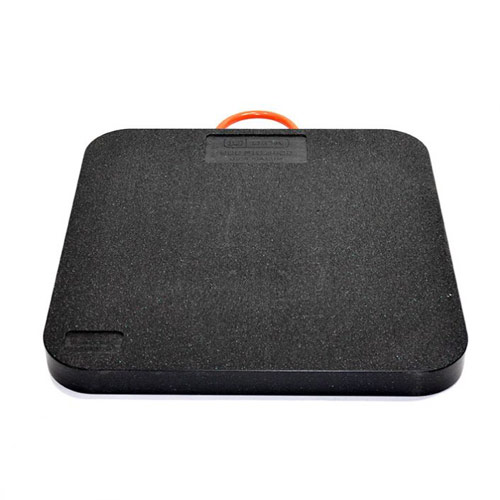 The
Safety Tech Outrigger Pad
is a lightweight option manufactured in the USA. It is a high-load capacity crane pad with a vertical load-bearing capacity of anywhere from 55,000 pounds all the way up to up to 135,000 pounds. It features a safety textured surface tread and is designed to support vehicles like lift bucket trucks, boom trucks, and cranes with no warping or delamination. The highly durable, proprietary engineered thermoplastic material they are made of is non-conductive, non-magnetic, and resistant to temperature, chemicals, water, and oils.
The recovery memory characteristics ensure the Dicas pads will return to the normal shape after bending. They are designed to support the heaviest of equipment without warping, splintering, or bending. They feature safety orange rope handles to optimize maneuverability, and they come in various sizes and thicknesses depending on safety and other OSHA requirements, as well as the equipment being operated on the outrigger pads.
In addition to traditional outrigger pads, Greatmats offers a number of ground protection mat options with a design to protect the grounds of work sites, lawns, and more.
AlturnaMats Ground Protection Mats - 4x8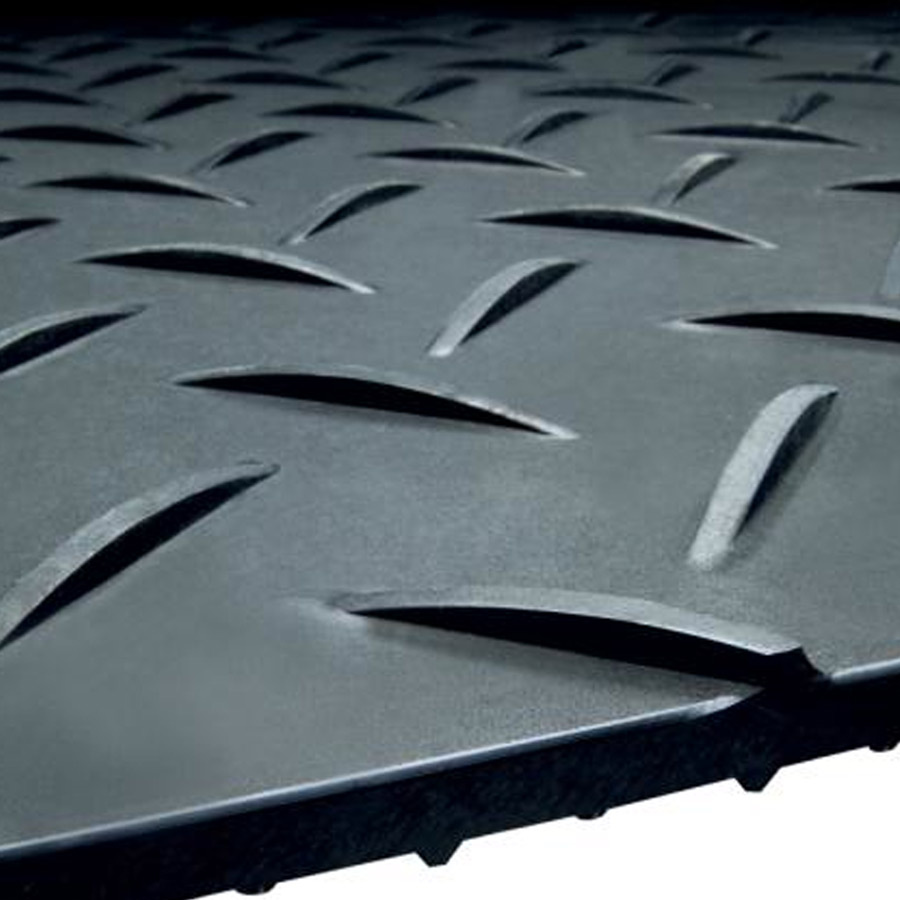 If you're looking for a ground protection mat that will easily support up to 120-ton loads from tree service or other heavy equipment and leave turf smooth, even in the softest conditions, these rugged ½-inch thick recycled polyethylene mats will do the job. The mats are ideal for building a temporary roadway or working platform in minutes. With a diamond plate tread mat design, the temporary roadway mats provide maximum traction and the highest quality. They are accompanied by a Lifetime Warranty and competitive pricing.
Mat-Pak Ground Protection VersaMat 3x8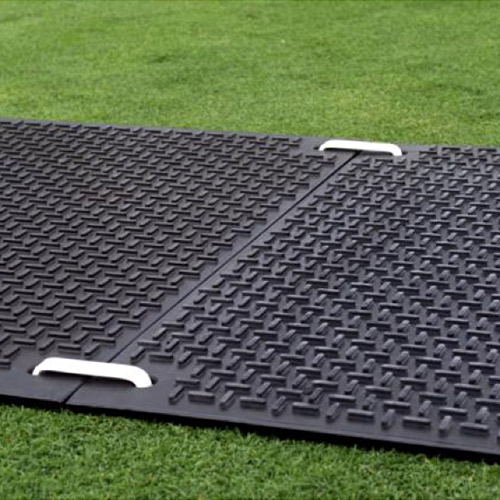 Another excellent ground protection mat that will withstand 120-ton loads, these 3x8 foot mats come in two practical clean designs - one for walking and one for vehicle traffic. These mats are easily locked together with Turn-A-Links or EZ links and are accompanied by a Limited Lifetime Warranty.
Available in black or clear and a variety of other sizes, these mats feature a flat tread on one side to permit pedestrians to walk on a temporary sidewalk, and the other side features the same diamond plate slip-resistant tread the AlturnaMats do for vehicle traction.
The smooth side is also a great surface for turning skid loaders. It allows the loader to turn more easily without overly gripping the tread surface. When used on the underside, the smooth side will also not dig into more delicate surfaces such as all-weather tracks and thinner concrete.
Ground Protection Mats - 2x6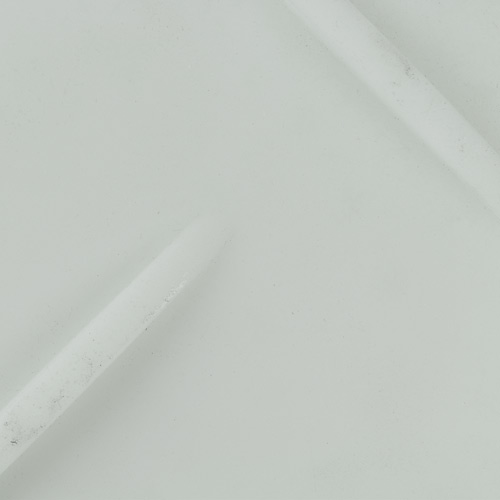 If you need outrigger pads or protective ground mats that will allow grass to grow and stay greener, clear mats are an excellent option.
These mats will prevent the weight of a skid steer, bucket truck, grapple truck, or four-wheeler from causing ruts and other damage to the yard. Instead, they will leave turf smooth and undamaged. Like many other ground protection options at Greatmats, these come with a Lifetime Warranty!
48 x 96 inch Ground Protection Mats Scout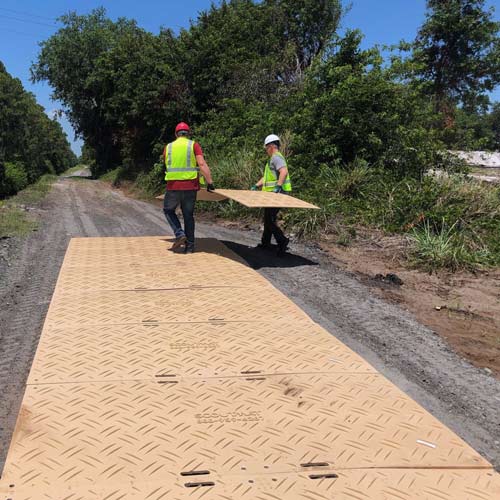 Scout ground protection mats are an excellent heavy equipment pad option when needing to support loads of up to 175,000 pounds. They are perfect for areas where the ground is soggy and the concern for rutting and damage done by weight is present.
They are made of high-density polyethylene (HDPE) with a uniquely engineered composite surface texture. This texture allows for reduced slippage, minimal mud, and enhanced forward traction.
These mats do not conduct electricity, and they are made of chemically inert material that helps prevent cross-contamination from heavy machinery. They are also weatherproof, waterproof, and are nearly indestructible.
Greatmats for your Outrigger Pads & Ground Protection Mats
Regardless of the outrigger pads or ground protection mats you need for your mobile construction or work site, the products available at Greatmats will not disappoint. From excellent manufacturing and composition to top quality and affordability, the options at Greatmats are second to none. Reach out to the knowledgeable and friendly customer service staff for samples, suggestions, and other information that will help you make the best decision for your project or company.