The best maple flooring options and alternatives
By Lisa Hobbie Created: October, 2020 - Modified: October, 2023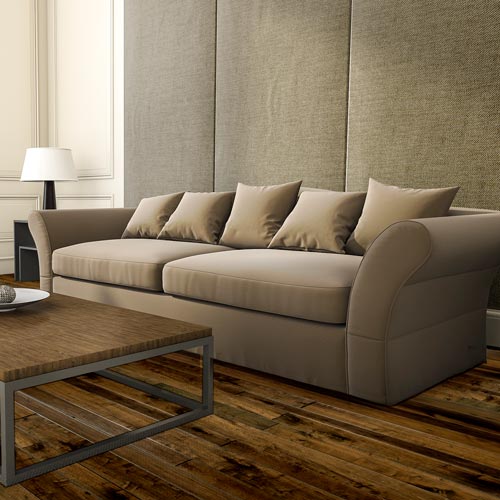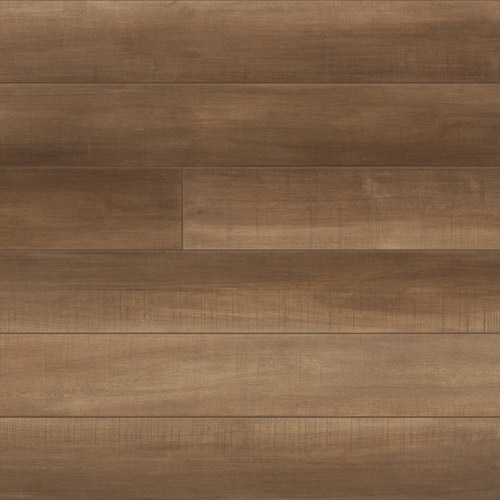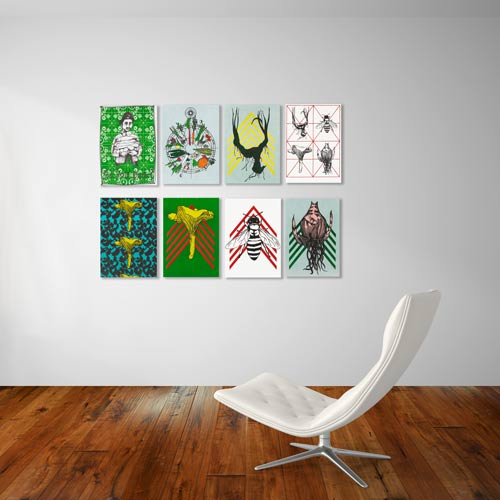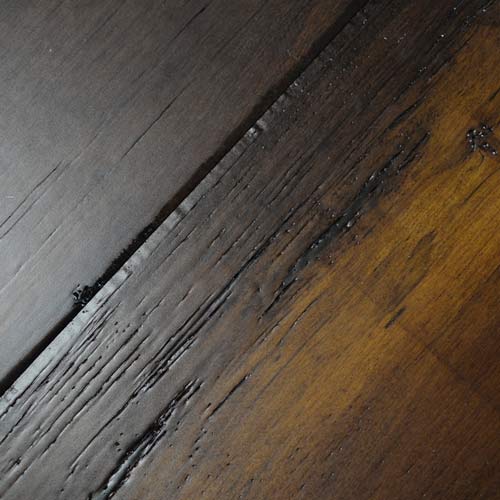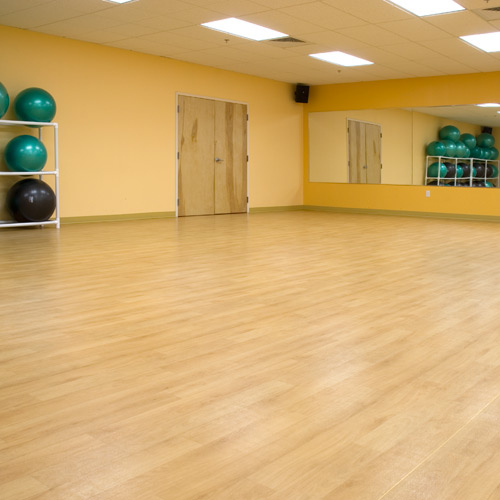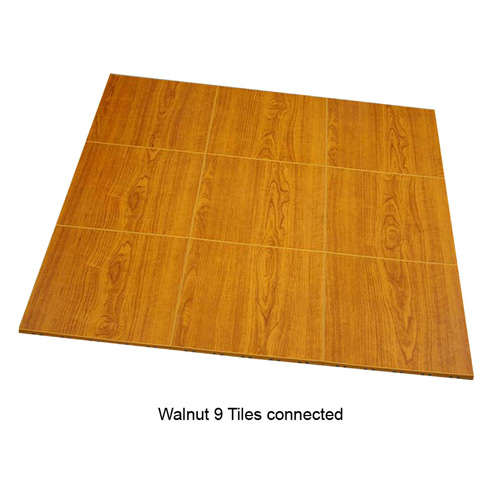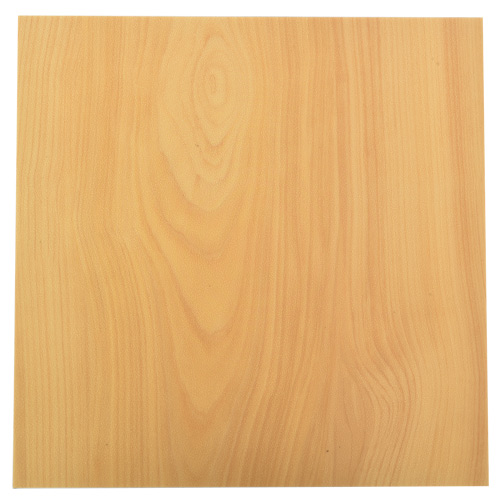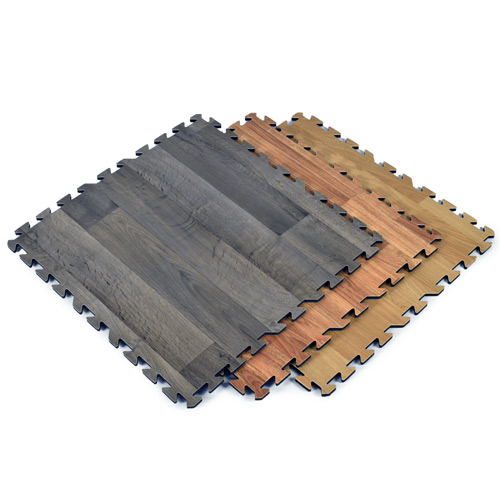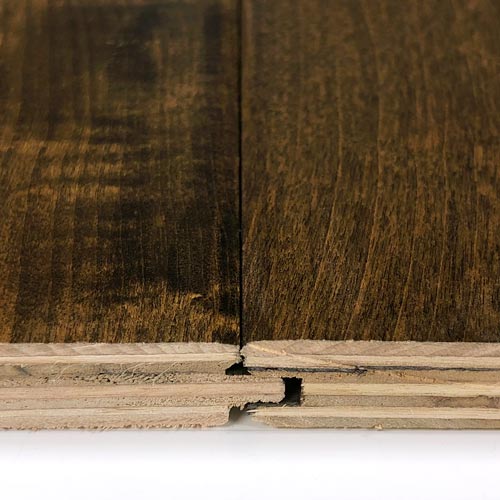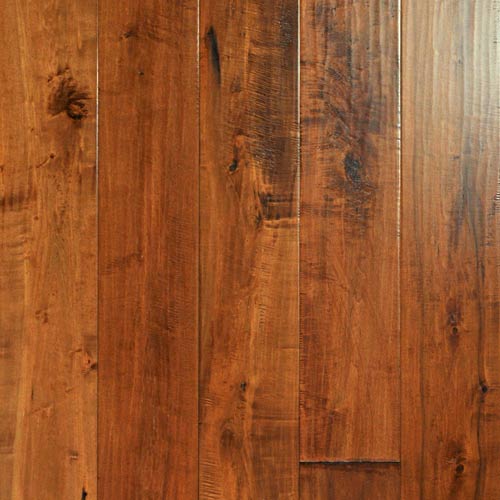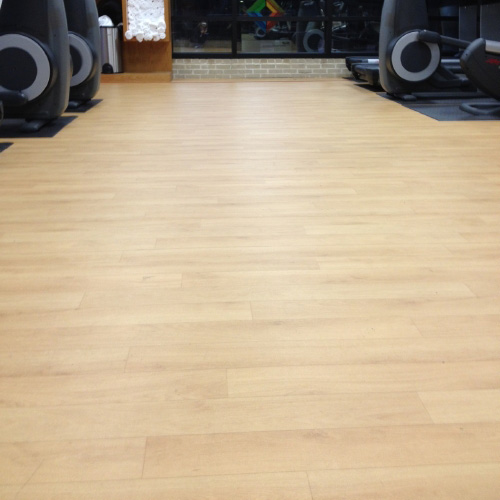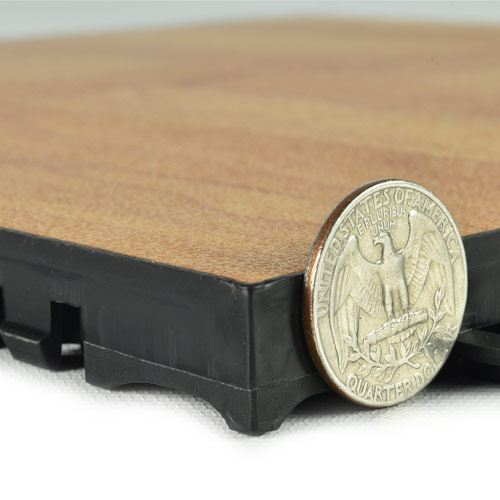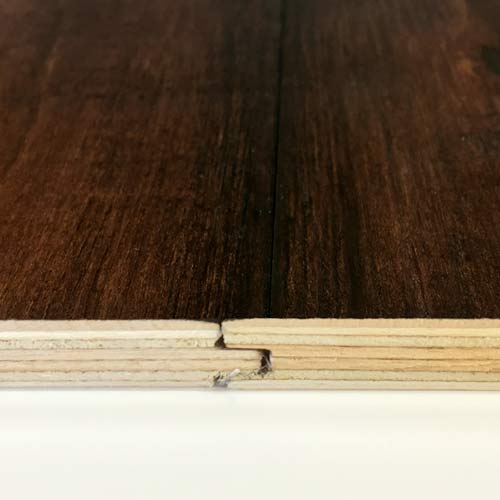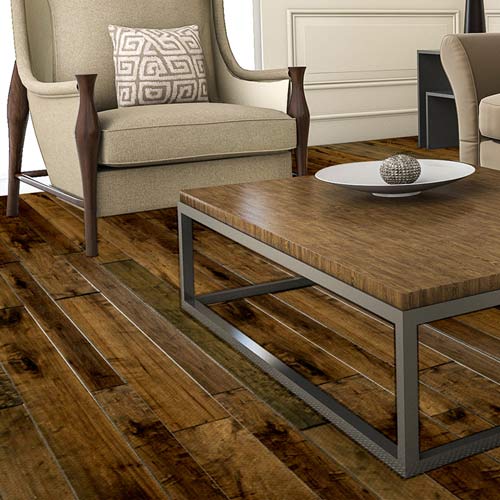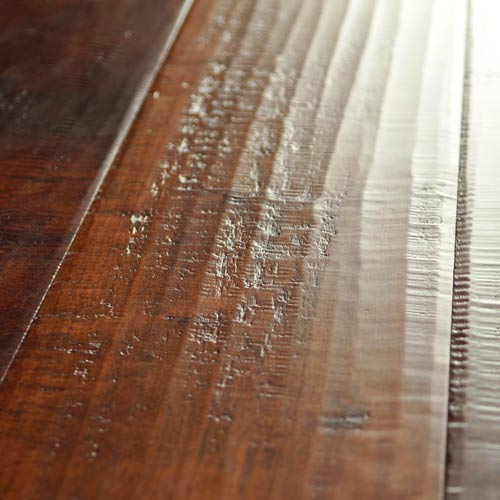 Nothing beats the deep, rich beauty a maple floor delivers. The rugged surface of an unfinished maple floor creates such a warm atmosphere. If you enjoy the look of maple flooring, but are curious about alternative options presenting a similar style, Greatmats is your one stop shop. From modular and peel and stick tiles to engineered hardwood, there are a lot of options that cost less and perform better than a true maple floor.
Florence Green Engineered Hardwood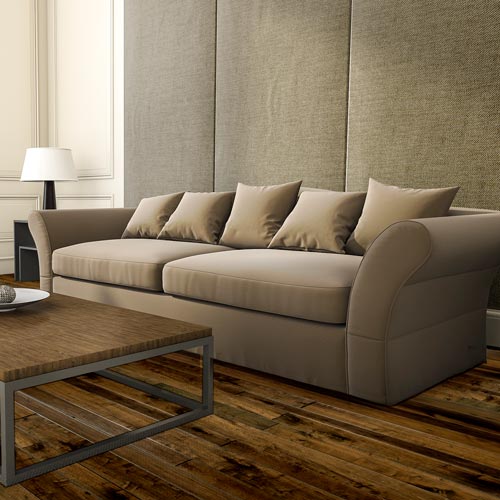 If you prefer a true rustic look, the Florence Green maple flooring is an exceptional product. This engineered hardwood product features planks that are varying sizes to really give the floor unique character.
The maple wood grain and semi gloss finish present a rich appearance, and the beveled edges create an attractive look. It is relatively easy to staple or glue down the planks, and to clean it, you simply sweep or dust mop it as needed. With a 35-year warranty, you can purchase this maple flooring with the understanding that you'll fully enjoy it for years.
Eagle View Engineered Hardwood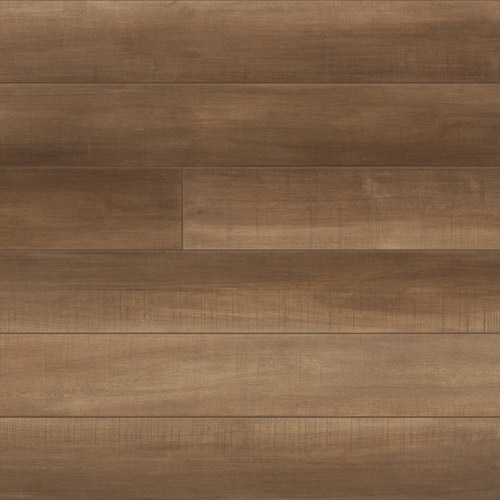 For a contemporary maple flooring option, the Eagle View product is perfect. It features a random sawn look and is hand stained for unique design and color variations. The planks present your space with country style and charm with a luxurious finish.
It features beveled edges and is CARB (California Air Resources Board) Certified. It is suited for homes, cottages, cabins, and other residential applications, and it comes with a 35-year warranty.
Hampton Suite Engineered Hardwood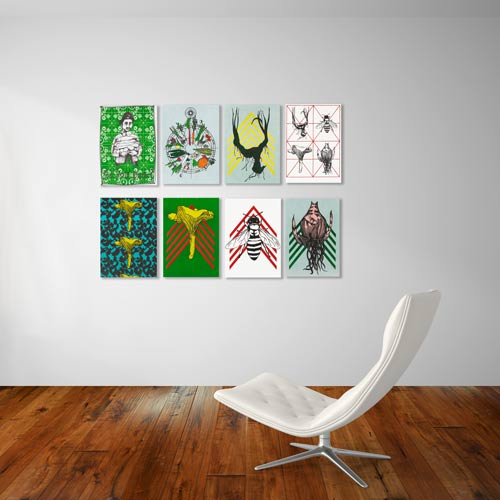 For a hand scraped maple flooring option with the appearance of natural wood in tones of light, medium, and dark, the Hampton Suite product is fabulous. The planks are hand honed and enjoy an 11 step semi gloss finish. The 7 foot planks have filled knots and splits, and the product comes in light and medium tones of maple wood for a true, vintage look.
Sweep or dust mop the floor as needed for cleaning, but do not use water or harsh cleaners. This product comes with a 35-year warranty.
Porter Hill Engineered Hardwood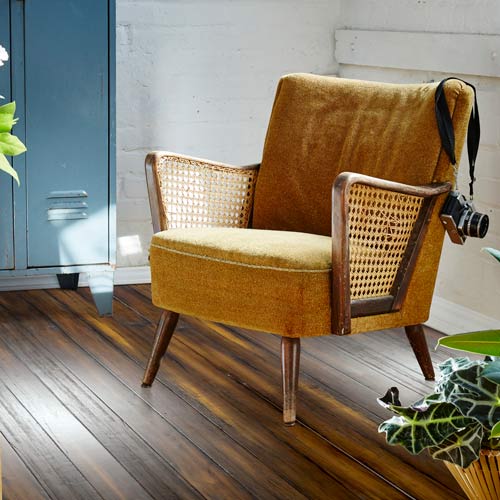 For a rich, antiquated, hardwood maple flooring solution, the Porter Hill product is magnificent. This product, when installed, creates an even, fluid flooring pattern that has the appearance of reclaimed custom planks.
An artistic finish is added by filing checks, then wire brushed to complete the design. They are then stained to a glowing warmth creating a very welcoming atmosphere in any room.
This product is Lacey Act Compliant and CARB certified. It's non-absorbent and comes with a 35 year warranty.
Woodflex 8mm Maple Wood Grain Full Roll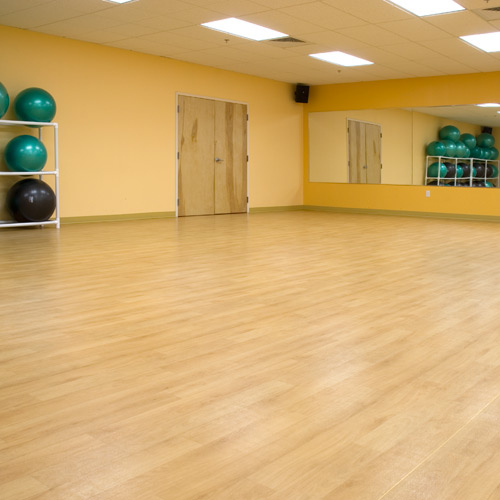 Greatmats even offers vinyl flooring rolls in a maple flooring finish. This synthetic flooring features hygienic, antibacterial properties and is super low maintenance. It doesn't require sanding or refinishing, and it provides excellent shock absorption.
This versatile, multipurpose vinyl rolled flooring product features a closed cell foam backing that is reinforced with non-woven fiberglass for dimensional stability. This is a great product for rec centers, gyms, workout facilities and comes with a 15-year warranty.
Max Tile Raised Floor Tile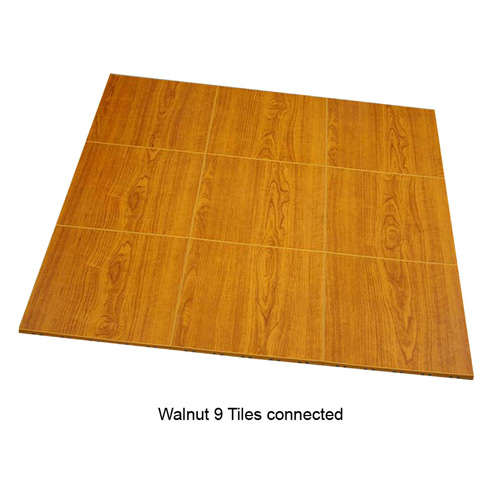 A great maple flooring alternative that will perform well in a damp environment is the modular Max Tile raised tile. These look very attractive with their commercial grade vinyl laminate surface. Although it resembles a shiny hardwood floor, it will never need to be resurfaced or refinished.
These easy to install 1x1 foot raised floor tiles are durable and versatile, and designed to allow air flow underneath - which prevents the growth of mold and mildew. This is a great option if you want a product that you can install and disassemble, as it is well suited for repeat installations.
Envee Rigid Core LVP Laminate Planks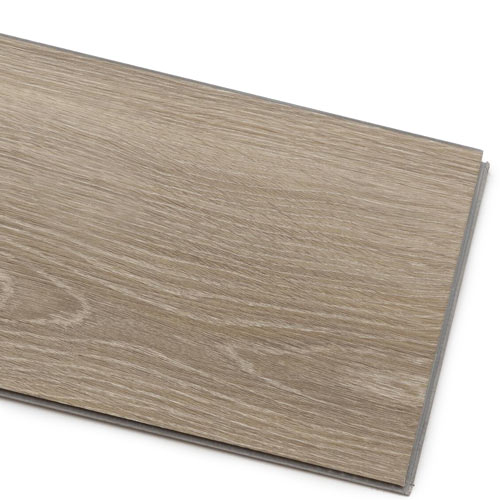 A maple flooring alternative that is super economical is the Envee Rigid Core LVP Laminate Planks. This will not expand like laminate does when moisture is present, and it is very resistant to moisture.
This cost effective commercial grade vinyl flooring solution can be installed on any hard, flat surface, and it will perform really well with its wear resistant surface. This product is best suited for kitchen floors, basements, entryways, garage floors, living rooms, and dining rooms.
Comfort Tile Plus Center Tile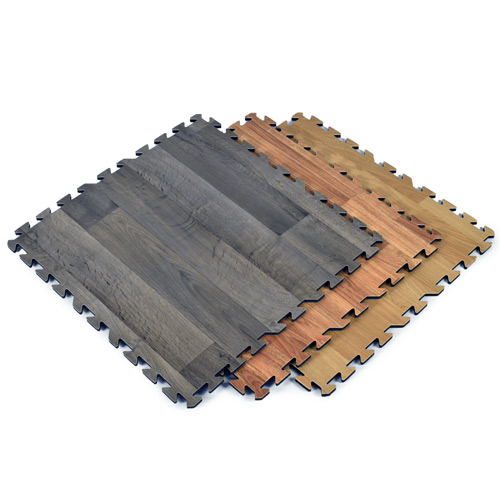 If you are looking for a maple flooring option for a trade show or other space with heavy foot traffic, the Comfort Tile product is superior.
This product is lightweight and portable, and it is easy to install without adhesive. It is waterproof and non absorbent, and it provides anti-fatigue cushioning. It is well suited for trade shows, event floors, basements, family rooms, and exhibit booths, but high heeled shoes can puncture the tiles.
This floor looks and performs well, and its beveled edges provide a safe edge that reduces tripping hazards. The product comes with a 90 day warranty, and it's made in the USA.
Greatmats - For your Maple Flooring and more!
When it comes to maple flooring and alternatives, Greatmats offers the best. There are so many attractive yet inexpensive options available, from those with knotty or birdseye, handscraped designs, to those looking old and rustic, to others with simple white or brown finishes. With some planks that are wide and others that are narrow, there are products to suit any cost budget or design preference.
When you're ready for maple flooring, just reach out to a friendly and knowledgeable agent at Greatmats, and they will help you determine the product that is right for you!