What Is A Cheese Mat Used For In Gymnastics, Dance or Cheerleading?
By Lisa Hobbie Created: October, 2021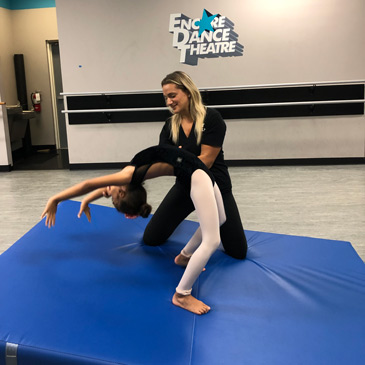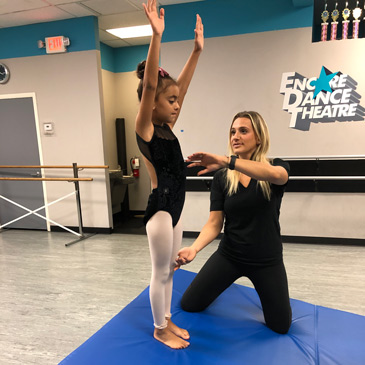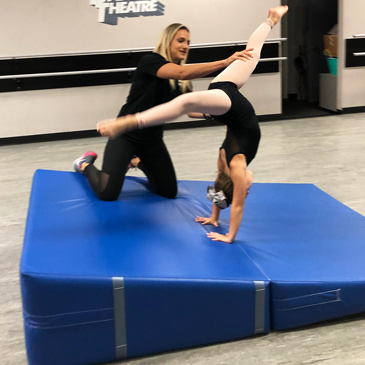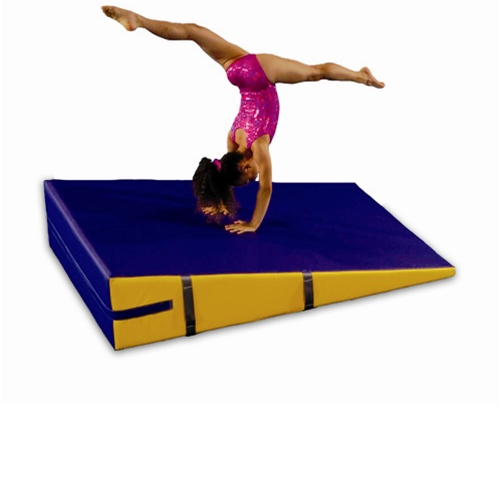 A cheese mat is a helpful tool for athletes practicing cheerleading, dance, and gymnastics to master new skills before taking them to a level surface.
Sometimes referred to as a wedge or incline mat, these large mats have a natural incline that makes mastering skills such as a handspring or walkover much easier. This incline allows athletes to train their bodies to move correctly until they are flexible and strong enough to do it on a traditional floor mat.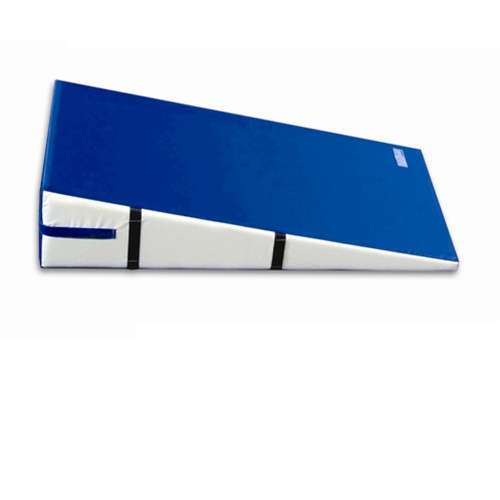 Greatmats carries a wide variety of cheese mat options. They are available in many different sizes:
- Traditional Mat Sizes available are 24x48 inch x 14 inch high, 36x72 x 16 inch high, 48x72 x 16 inch high, and the large 60x84 x 18 inch high.
- Folding Mat Sizes available are 24x48 x 14 inch high, 28x72 x 16 inch high, 30x60 x 16 inch high, 36x72 x 16 inch high, 48x72 x 16 inch high, 60x84 x 18 inch high, 60x120 x 22 inch high, and the large 72x144 x 22 inch high.
- Both styles, regardless of the size, are available in numerous colors, with the option to order the mats in one or two colors. You can choose from gray, white, purple, royal blue, forest blue, navy blue, kelly green, sky blue, pink, red, maroon, orange, yellow, tan, lime green, and black.
These super versatile cheese mat products are very versatile, progressive skill building tools. They are custom made to your specific needs and preferences, and they offer the perfect way to help your athletes develop skills at all levels. Some of these tumbling skills and drills include the following:
Back Walkover
Cartwheel
Dive Roll
Floor Tumbling
Forward Roll
Front Walkover
Handstand Roll
Transition Training on Bars
Uphill Vaulting
When using a cheese mat, athletes can begin a move at the top, high point of the mat and work along the downhill portion of the wedge. When they work downhill, rather than flat, the athlete will gain a feel for how to make his or her body move more successfully, allowing him or her to focus on the body movement required to complete the skill. When a wedge mat is used, gravity can help them complete the skill easier and more successfully, until they're strong, flexible, and confident enough to perform it on a flat surface.
These mats are often used alone, but some instructors stack smaller ones on top of a larger one to create an even greater level of incline. Some instructors also will place a box-shaped mat next to the wedge gymnastics mat, starting athletes on the box mat and working on walkovers by going down the wedge-shaped mat.
The training possibilities with these wedge mats are virtually endless, and they are such a great addition to your gymnastics or cheerleading training arsenal. They are very durable and made using the highest quality materials like 6p compliant vinyl that's free of phthalates and lead, tightly sewn seams to ensure performance under pressure, and tough, padded foam that bounces back quickly.
An incline mat will provide a sure footing perfectly combined with a soft padded level of protection that will not be affected by mildew, mold, rot, or bacteria. They are not waterproof or UV stable, so they are only suitable for indoor use.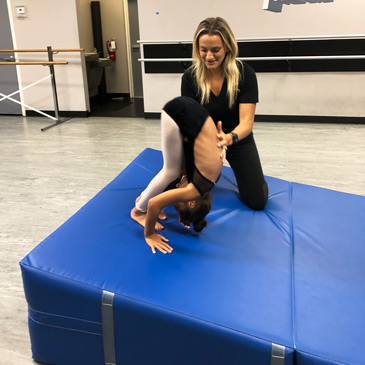 Marlee Ramirez-Santana of
Encore Dance Theatre
employs the use of Greatmats Wedge Mats at her Sunrise, Florida business. She points out how the natural shape of the mat greatly helps with the progression of learning for her students.
She explains, "When you're flat (on the floor) you are either going to get it or you don't get it. Having the cheese mat provides a slight incline that aids in helping our students learn different tricks that if we only had the folding flat mats would make it harder for them to learn."
She works with students of all ages, with the majority of them falling into the the age 2-5 category. So, she even uses the incline mats to help them build leg strength by walking up and down them or jumping off the top.
She also added, "Our older students have mastered hand springs because of the cheese mat. It's been a huge assist."
Greatmats - For The Best Wedge & Cheese Incline Mats Available Anywhere!
Greatmats is your one stop shop for all cheese and wedge mat varieties. With so many different colors, styles, and sizes available, there is certainly an option or number of options that would work perfectly in your space. They truly do make a huge, positive difference in the experience of your student athletes.
If you have any questions about these products, feel free to reach out to the team at Greatmats. They can provide you with all of the information you need and help you decide which specific product would best serve you. No matter which style, size, and color you choose, you can be confident in the fact that you're getting the best.